The Eiffel Tower rises over residential buildings as a cyclist passes by.
Credit Agnes Dherbeys for The New York Times
Solo in Paris
suzanne
st. louis 1 hour ago
This writer is an excellent observer and through those eyes gives the reader a close-up view of Paris as it is rarely seen by visitors. And the angle of the story — Paris on your own — is interesting and timely and strongly supported by the detail she sees on a solo visit. A wonderful read.

www.nytimes.com/2014/05/04/travel/solo-in-paris.html
Travel Guide: Paris for Kids
http://travel.nytimes.com/2013/08/04/travel/travel-guide-paris-for-kids.html
The most scrumptious pastry shops in Paris
http://travel.usatoday.com/deals/inside/story/2012-08-30/The-most-scrumptious-pastry-shops-in-Paris/57424638/1?csp=34travel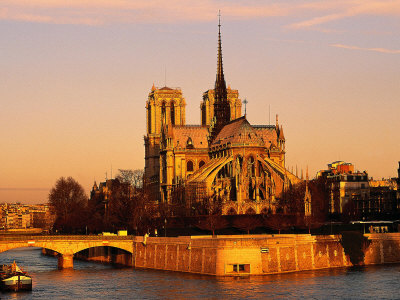 This post developed entirely by accident. Found the Rick Steves article and the BritChick on the same day. Advice for expats also was found fortuitously. Enjoy.
Rick Steves: Neighborhood life in Paris
By Rick Steves Updated 11/4/2011 9:30 PM
As I dodge Parisians walking their poodles and pushing baby strollers in a vibrant market street, I'm reminded that one of the reasons Paris is endlessly entertaining is its neighborhoods. On streets such as rue des Martyrs, real people make cozy communities in the midst of this vast, high-powered city. You find a warm and human vibrancy you miss when just hopping from big museum to museum.
Strung across the road above me, a banner announces a neighborhood "clean-your-attic-day" sale. At a bakery, a sign in the window still brags its baguettes were voted the best in Paris. And next to me, a line of motorbikes are poised to deliver sushi, pizza-style, to the next caller. (In this affluent neighborhood, many professionals don't want to cook after a long day of work, so delivery services like this are booming.)
Rue des Martyrs leads toward the center of Paris from the busy boulevard Clichy. As you wander, you feel the reality of raising a family and a sense of neighborhood in this urban setting. Still, security is a concern. Several side streets are voie privée — private lanes for high-rise, gated communities. The school has barriers to keep possible car bombs at a distance. (Since the terrorist attacks that rocked Paris decades ago, there's no parking in front of most schools or near buildings that serve a Jewish clientele.)
Shopping for groceries is an integral part of everyday life here. Parisians shop almost daily for three good reasons: Refrigerators are small (tiny kitchens), produce must be fresh, and it's an important social event. Shopping is a chance to hear about the butcher's vacation plans, see photos of the florist's new grandchild, relax over "un café," and kiss the cheeks of friends. In a Parisian neighborhood like this, people know their merchants as if it were a village.
Goods spill onto the sidewalk. And locals happily pay more at a shop that's not part of a chain. The corner charcuterie still sells various meats. But it's morphed with the times by offering more variety, prepared dishes sold by the weight, and even a few tables so that customers can eat in as well as take out.
Across the street is one of the countless late-night groceries. They are generally run by North African immigrants who are willing to work the night shift, earning their living off wealthy locals who gladly pay the high prices for the convenience. Locals warn me that any place advertising prices by the half-kilo is trying to mask a very high markup.
The cheese shop has been serving the neighborhood ever since it used to keep goats and cows out back. This fromagerie preserves its old marble shelves, aluminum milk jugs, and WWII vintage scales as if to show off its community roots. And rather than big name cheeses, it sells only the products of small artisan farms.
Locals know the butcher serves top-grade beef — a big concern after what they translate as the "crazy cow" problem. The ceiling hooks — where butchers once hung sides of beef — now display just a red medallion that certifies the slaughtered cow's quality.
At the patisserie you can jostle with a discerning and salivating clientele for the tasty, little, typically French works of art. They bake up special treats in sync with each season: Easter, Christmas, or whatever. I'm here at the end of the school year and it's the season for First Communions — so that's the theme filling the window displays.
And the tobacco shop/café on the corner is coping with the no-smoking law by putting out heaters and as many tables as will fit on the sidewalk (where smoking is permitted). Shops like this, once run by rural people from Auvergne in central France, are now generally run by Chinese immigrants.
The trendy baby clothes store is a reminder that the French love to doll up their babies. In the last generation, an aging and shrinking population has been a serious problem for Europe's wealthier nations. But France now has one of Europe's highest birth rates — the fertile French average is about two children per family, compared to 1.6 for the rest of Europe. Babies are in vogue today, and the French government rewards parents with substantial tax deductions for their first two children — and then doubles the tax break after that. Making babies is good business.
Rue des Martyrs finishes with a commercial climax before ending at the neighborhood church — the Neoclassical (from 1836) Notre Dame de Lorette. And from there, steps lead into the Métro, where all of Paris is a cheap Métro ticket and a few minutes away.
animal lover too
7:04 AM on November 5, 2011
Sure hope the "regular" people are less rude than the ones who overcharge tourists and then are nasty to them. I love Paris but hate the rude Parisianes.
Eone
8:29 AM on November 5, 2011
I remember my first trip to Paris years ago. We stayed in a quaint hotel off the major streets in a neighborhood. Just outside the front door was a small veg market. The stairs in the hotel were very narrow and the lift was the cage type that creaked up the few flights of stairs. I've been a number of times since but it never quite matched up with that first time.
anglophil
9:42 AM on November 5, 2011
An excellent summary of why Paris is the World's top spot for visitors and why so many people return again and again.
Of course, there are those visitors who think they have 'done Paris' in a couple of days before rushing off to also 'do' Rome, London or wherever in a day or so.
These are the ones who think Paris is just the Eiffel Tower, the Louvre and a few other sites and won't eat 'foreign' food but only feel happy when they spot a McDonalds. They probably decide the French are rude because they won't respond to being shouted at in English (American) or refuse to be rushed by some bone head trying to 'stick to my skedjool' .
TexasMike
11:39 AM on November 5, 2011
Think of Paris as a big amusement park. It is interesting to see everything but there are things you don't think about. Like: 1) Too bad if you are handi-capped. You will not get much help in this town. 2) Subways are great but the walk up and down steps is forever, getting on and getting off. Again, too bad if you are handicapped. 3) Small stores are great like at an amusement park .. but if you need heavy duty shopping like at a Sam's or Costco .. too bad. 4) I am not sure who cornered the market on small elevators in Europe but they have them. Some are in decent if you have 4 people in them….much less a wheelchair. 5)Small street width and parking. Are you kidding me? But just right for an amusement park. 6) The food is great but me and hundreds of Parisians lined up to a McDonalds because it is great inexpensive food.
My advice .. get in and out as fast as you can and come home to 4 lane side streets and a Sam's/Walmart and drive your car and be happy. And remember that the United States is the #2 tourist spot in the world and I bet people stay here a lot longer on vacation.
anglophil
1:52 PM on November 5, 2011
And that pretty well sums up the lack of culture, and inability to see other viewpoints or adaptability and 'its always better in the US' attitude which is such a turn off about Americans all round the World, not just in FRance
USAreader2
9:31 PM on November 5, 2011
It is true that if you need a wheelchair, a walker or just have difficulty moving, you are going to find Paris challenging. Paris has been rated the least handicap-friendly place in Europe. However, to say it is one big amusement park is taking things too far. I have been to Paris twice. It is a great place to visit. There are plenty of decent places to eat in Paris at good prices. Why in the world would anyone eat at McDonalds? Half of the fun of visiting another country is trying the local cuisine
lighthouseboy
11:01 AM on November 6, 2011
I will stay this, if an American are in a foreign country long enough, they will go to McDonalds because the crave something American. I went to McDonalds in Paris once for some french fries and they were horrible .. but I loved baugettes! In Oamaru NZ, I went to KFC because I wanted fried chicken and it was nothing great.
I did a 6 day/5 night stay in Paris in 2004. I opted to rent a semi-loft apt in the Marias and loved it. I was only 2 blocks from the Centre Georges Pompidou with the cool fountain and exterior architecture and 5 blocks from Notre Dame. I know basic French so I would start any conversation in French then ask 'Parlez-vous français?'
rogerb
10:36 AM on November 7, 2011
You ate at McDonald's??? Jeesh.
susanmom
11:47 AM on November 5, 2011
This article paints a lovely picture of Paris as I, for instance, found it on my first visit nearly 40 years ago.
However, now you're far more likely to "rub elbows" with groups of muslims in full garb, than a French artisan when strolling the Champs-Élysées.
anglophil
12:36 PM on November 6, 2011
Well your obvious bigoted, racist small town american attitude will not make you popular in any country around the World (except possibly inward looking America)
HaiLong
4:58 PM on November 6, 2011
angiophil : susanmom is right. A close friend was born and raised in Paris and his Mother still lives there. His Mother can't use her garage because the blacks block it with their cars and the police are afraid if they tow the illegally parked cars, it will start a riot. That is just the tip of the things they have told to me about how "diversity" is just a dream for the Politically Correct lemmings who aren't smart enought to think for themselves.
anglophil
4:42 AM on November 7, 2011
@HaiLong It would be more useful if you had direct experience of this rather than repeating second hand quotes – which is one of the banes of blogs.
The anti social behavious you mention is not confined to Paris – it is a general trend throughout the World as over-population, excessive use of motor transport and general decline in care for others takes place.
However to label all perpetrators as 'black' demonstrates very clearly the racist tendencies in your thought processes Do you think people in (say) India would say they are blocked in by 'blacks' ? (Actually India, as I am sure you will appreciate if you have been there, is a very good example of an extremely overcrowded country where tolerance prevails)
It looks as if you are the 'political lemming' following the knee jerk reaction and comments of other people steeped in out of date mores rather than thinking (or preferably experiencing with an open mind) for yourself
Seebaasn
6:01 PM on November 5, 2011
All I can say is that Paris has gone. My mom lives there for 18 years and I can see a big difference between now and lets say 7 years ago.
As long as you are walking along the main streets everything seems to be fine. But I do not recommend you to go to a typical slums where Muslims or black africans live. Typical white European is not welcome any more in those places. Sorry to say, but despite I was born in Europe In some areas( not only) in Paris I feel like I am not in The EU anymore.
nhn
8:10 PM on November 5, 2011
When a person in front of you trips, (usually a women in heels) and drops a load of coins, bystanders rush to help pick up the coins and find out later that their wallet or purse i s gone.
I am right 2000
12:53 AM on November 6, 2011
I strongly recommend visiting the Latin Quarter. It is a very cozy neighborhood with lots of nice restaurants, coffee shops and bookstores where university students often hang out. During summer, musicians sing chanson on the street.
gwendavis
7:52 AM on November 6, 2011
It's great that some travelers haven't experienced anti-American hatred in Paris and picture France rosy but, it's worse than ever.
Eventually, if you stay there long enough, you will begin to notice the French muttering at you, talking rudely at you, throwing your change at you when you buy something and also, Parisians have a reputation of hurling suitcases of Americans.
When you start to feel down about how you're being treated in Paris, just remember, the French resent Americans being there but HATE Orientals.
Eone
6:30 PM on November 6, 2011
I can't help but say this—you must have some negative vibes or a superior attitude that stands out like a sore thumb if you get this kind of treatment. I've there a bunch of times and all over France–small towns, country, etc, and have never experienced that type of thing.
bravenav
7:28 PM on November 7, 2011
The Parisians I have met have been some of the most hospitable people I've met anywhere in Europe. I've yet to meet a rude Parisian. Of course I also make an attempt to learn at least a few pleasantries in French. The Americans I've known that think the French are rude are of the "I know they know English but won't admit it" variety. If someone was yelling at you in a foreign language, you might get a little 'rude' too.
Dan and Jen
11:14 AM on November 6, 2011
Being rude to tourists is not particular to Paris. I would even say that most parisians are more likely to be helpful and friendly than people in our big cities; as long as you don't act like an ugly American that is.
Paris is a cozy, eclectic and beautiful city. Not only are its sites amazing but its people have a natural beauty and sophistication which makes them great to look at! Their pride in their rich culture is matched only by our pride in our country. That is why, of all people, we should not feel insecure when it appears more like arrogance.
One more thing, if you are looking for the perfect "real French experience", Rue des Martyrs is the place to go. Make sure you rent an apartment so you can buy your groceries daily and cook at home. Don't forget the poulet roti from one of the butchers. On Sunday mornings, the street is closed off to cars and you feel like you are in a little village. Pick out a restaurant one night and eat outside. You can see the Sacré-Coeur bright from the city lights. It really is just like the stereotypical postcard! Overall, just have an open mind and be appreciative. Or just stay home.
lfurr0
4:14 PM on November 6, 2011
This article is so true, after living in France while studying at University I can personally attest to this lifestyle and it's quite addicting! I wish we could support this lifestyle within mainstream America, some smaller communities do. Nonetheless, I miss the charm associated with French life, not saying it's better, just quite different.
JosephLCooke
6:08 AM on November 7, 2011
How many days is USAT going leave this piece on the website?
bumpkin44
7:34 AM on November 7, 2011
The banner to clean out your attic day is there ONLY because the SOCIALIST GOVERNMENT SAYS it is clean out your attic day. The government controls everything, mandating when the spring sales can start, what each restaurant must post on their public menus, and the work force is mostly doing very little but drawing paychecks. Only those companies with government contracts can thrive. Paris is great to visit but don't be fooled that you have any freedoms that are not passed down by the government.
retiredcaptain
10:02 AM on November 7, 2011
As I dodge (poodle piles & puddles from) Parisians walking their poodles……..
Of course it's great Rick, when you're on someone else's dime!
http://travel.usatoday.com/destinations/story/2011-11-05/Rick-Steves-Neighborhood-life-in-Paris/51077168/1
Why London and Paris are a Match Made in Heaven
BritChick Paris
British girl living the Parisian life with all its highs and lows
Posted: 18/03/2012 23:00
I am English and I now live in France. I was born in Greece but I was mainly raised in the UK so most of my cultural reference points are Brit ones.
My wandering minstrel life so far has not surprisingly landed me up in Paris with a French Corsican husband.
I am now a French resident. I buy French toothpaste now (tastes of salt), eat weird UHT milk with my Nestle cereal (smells off) and when I order a cafe I expect an espresso rather than a frothy latte.
I have been here now for three years and I feel I am in a twilight franglais zone which some of you may be familiar with if living in a foreign country. I can do day-to-day stuff in French but haven't mastered noisy dinner parties with 'in jokes' that go over my head – especially if they are the French favourite subject of – philosophy and politics. Ronflement (SNORE)
Yet as soon as I get to the UK I automatically speak to shop assistants or barmen in French. I haven't worked out what language I am dreaming in but I think it may well be pidgen/patois.
But as I travel back from London today on the entente cordiale of transport,the Eurostar, I feel blessed to have one leg either side of the Manche.
France is a flute of champagne. Like its glittery Eiffel Tower life effervesces there. A basic Sunday lunch quickly becomes a gourmet feast after a trip to the local market. Food comes before everything. Epicureanism has been democratised. The Revolution has assured that the people of all backgrounds know the difference between a clam and a whelk and a comte and a tome cheese.
Paris is a living, breathing catwalk. The aesthetic is terribly important. Heels clack along the cobbled streets and carefully plucked eyebrows are raised at you if you dare leave your appart without make up or a blow dry.
Family is a big deal too. Holidays are meant for family time which is why no-one takes time off outside of the summer, Christmas or Easter windows. People go South to stay at grandparents or to the West Coast where they went on hols as kids. Mums with one or two kids are seen as slightly disappointing – three or four are decent number and the earlier the better. I went to a dinner party recently – I was by far the oldest and haven't even squeezed one sproglet out. The others were on at least two.
Sex is also up there with food. Yes, sex – we are French. Seduction is an artform – lingerie boutiques line every street as do Body Minute waxing pitstops. If you're married and sex life isn't working out it's quite OK to take a lover. As long as you're sitting at the kitchen table the next morning. Paris also has some serious sex clubs from burlesque to swingers.
UK is more of a pint of beer. It's steady and nourishing. It's also unpretentious and doesn't feel the need to prove itself.
Food is tasty grub. A wholesome pie and mash with lashings of gravy. Puds too. It's Jamie Oliver – no fancy pancy stuff and lots of cheer. Pub food, bbqs and fry-ups make for fun times rather than explosions of taste buds. Laughter and humour fill the holes left by the Hula Hoops.
People wear what they want to which allows for fashion eccentricity and creativity. It's not uncommon to see someone in Starbucks wearing their slippers. Nor a pink dayglo tights and a blue wig a la Katie Perry. London is more of a circus…anything goes. Topshop is worn by Kate Moss – I'm not sure Marion Cotillard would.
Mates are everything. Down the pub, holidays together, stag/hen do's and later with each others' kids. I miss the banter more than anything. Those moments when someone is telling a funny story and you are doubled up with laughter. Maybe I'm missing the point in France as I'm not fully bilingual but I haven't seen many French roaring with hilarity at their candlelit soirees. In fact when I crack up at them – usually snorting as I do when I laugh – they look decidedly disapproving.
As for sex, no thanks please, we're British. Seriously though, it is behind closed doors and in my own personal experience a less sensual moment and more of a rumpy pumpy one. Probably a huge generalisation – I fear for all the comments – but all the best lovers have been Frenchies. First one being a Franco-Italian who seduced me with poetry. A bit fromage-y but as an impressionable 18-year-old I was like a butterfly to a flame.
If you look at the two countries on a map they are incredibly close – you can sail drive or even swim from one to the other. But culturally they are worlds apart. Maybe like siblings who try to be different to show their own personality France, is definitely the slick elegant elder sister of the tomboyish rebel. But as with siblings they complement each other and their opposites attract. French are drawn to the British quirkiness and British to the refined French way.
I love my life with my French fella. He likes his Britchick too. We love in French, often laugh in English and row in both, making it a cacophony. Let's hope Prince Harry finds himself a pretty demoiselle and then we will be able to celebrate a new Entente Cordiale, champagne and beer for all.
www.huffingtonpost.co.uk/britchick-paris/why-london-and-paris-are-_b_1358730.html
Management culture in France
19/03/2012
This handy guide from Expertise in Labour Mobility includes information on business hierarchy, negotiations, and etiquette.
Hierarchy
In France both business and political life are characterised by a strong hierarchical structure in large companies. Positions and the corresponding power are clearly defined. And when dealing with the French, you should stick to formal etiquette.
Respect for authority in French organisations is based on respect for competence. The PDG (Président Directeur Général) or 'patron' (general manager) will be expected to possess a strong authority and general expertise. Usually, the patron does not have any personal relationship with subordinates in or outside of the office. He/she is shielded by his/her secretary. Hence, if you try to contact people at top positions you always have to get past their secretary first!
Strategy
Strategies are usually developed on a long-term basis. The larger the company, the longer and the more elaborate the planning. Planning is done at the top of an organisation, never by the staff. The PDG decides what has to be done and depicts his/her ideas.
A vital part of communication in French organisations is partly hidden beneath a complex network of personal ties and alliances that helps people to get things done.
Beyond that, the French language often employs rhetoric and philosophical devices, as an indicator of education and status. The French like abstract reasoning, theories, and logic so much that it sometimes confuses straightforward, pragmatic thinkers, like for instance the British.
Meetings
The French hold meetings simply to discuss a certain subject at stake, and the time will be used to give instructions and to co-ordinate on-going actions. Important decisions are hardly ever made during the meeting itself. 
The seating at most meetings is arranged in coherence with the company's hierarchical order. Be aware that there is an evident difference between a manager – the patron – and his or her subordinates. Meetings with a tight schedule and a detailed agenda are most common. 
Negotiations
The French business protocol requires formality and aloofness during negotiations.
Foreigners to France have repeatedly described the initial posture of the French towards new ideas and new products being somewhat condescending. It is often perceived, that the French do not see their counterpart as equal – you are either better or worse than them! Nevertheless, you should remain polite and calm during negotiations. Illustrate how your ideas or products could be of great value to them.
Decisions
Reaching a decision can be a lengthy process, since every aspect will be extensively analysed and all matters are discussed in detail. Keep in mind that verbal agreements have no binding value.
Time Perception
The French take punctuality seriously and it is considered a sign of courtesy to be on time. 
Office hours are from 8.30/9.00 till 18.00, Monday to Friday, with typically a long lunch break between 12.30 and 14.30.
Appointments
Appointments are necessary and should be made at least 2 weeks in advance. A good time to schedule appointments is at 11.00 or 15.30 Avoid scheduling meetings during August, as this is a common vacation period.
Meeting & Greeting
A handshake is a common way of greeting in France. Family, close friends and long-term colleagues kiss on both cheeks (depending on the region people originate from they kiss two or four times).
Colleagues of the same age and same level will use first names and the informal pronoun 'tu'. But in contact with superiors 'monsieur' (Sir) and 'madame' (Mrs) and only the formal 'vous' is used to address one another. 
Keep using surnames and the appropriate titles until you are specifically invited to do otherwise.
Dress Code
Elegance is the keyword in this context: Men wear conservative suits and ties, and coloured, white as well as striped shirts. Women wear conservative suits, dresses and pant suits. Suit-jackets stay on in offices and restaurants.
Wining & Dining
Invited to a dinner party at someone's home you should typically arrive 15 minutes late, but make sure you are on time for a social gathering at a restaurant.
The French do not like to do business over dinner. Dinner is more of a social event and a time to enjoy good food, wine and discussion. Be prepared to discuss French culture, heritage and politics. 
In France cooking is considered as a form of art. Enjoying good food and (French!) wine is highly appreciated. 
Use of Business Cards
Business cards should mention academic title and job title. Give your card to the receptionist or secretary upon arrival. At meetings, business cards are exchanged after the initial introductions.

http://www.expatica.com/fr/employment/employment_information/Management-Culture-in-France_13438.html
Paris Wants Smokers to Kick a Bad Habit: Tossing Butts in the Street
By ELVIRE CAMUS
Published: July 19, 2012
PARIS — Ever since France banned smoking in public places more than four years ago, Parisians have felt little compunction about throwing their cigarette butts into the streets and gutters, overwhelming the city's ability to keep them clean. A stroll through parts of Paris on weekend mornings is a little like walking in an ashtray.
Now the city is quietly trying something new in hopes of easing the problem, attaching little ribbed resin disks to public waste bins where smokers can put out their cigarettes.
But without much publicity, it may be a forlorn experiment in a city with a thriving night life where more than 30 percent of the population still smokes, including nearly a third of 17-year-olds. And even a public campaign would face big obstacles: the authorities have already increased taxes on cigarettes and banned most advertisements for tobacco, but smoking has not lost its coolness.
"The fact that smoking is still seen as a positive thing holds back any measures meant to change the habits of smokers," said Céline Fournier, a spokeswoman for the organization Droits des Non Fumeurs, the Rights of Nonsmokers.
According to Damien Steffan, a spokesman for the Paris City Council, Parisians produce nearly 350 tons of cigarette waste each year, much of it tossed onto the sidewalks or the grass.
Stéphanie Asplanato, 24, may be typical. She was smoking recently outside the BHV, a department store in the center of Paris. "I do throw my butts on the ground," she confessed, after tossing her cigarette on the sidewalk. "I'm not proud of it, but what else am I supposed to do with them?"
To answer people like Ms. Asplanato, the city intends to install 10,000 of the little disks — called éteignoirs, or "snuffers" — on a third of the city's 30,000 public garbage bins by the end of the year, with the rest over time.
"The objective is to make people understand that, like dog excrement, cigarette butts are waste, and they shouldn't be discarded on the ground," said François Dagnaud, deputy mayor in charge of cleanliness and waste management.
"The difficulty for us is to succeed in changing the way people see a cigarette butt," Mr. Dagnaud said. Education is the answer, he insisted, not penalties. By law, anyone who litters is subject to a fine of 35 euros, or about $43, but that rarely happens. So fining negligent smokers is "not a priority," he said.
"We can't put a policeman behind every smoker," Mr. Dagnaud added.
The program fits well with some of the other moves of Paris's environmentally conscious Socialist mayor, Bertrand Delanoë, who has taken steps to reduce car traffic, created bus lanes and introduced the Vélib' bicycle-sharing program.
But Mrs. Fournier, the smoking foe, thinks the soft approach is doomed. The authorities "need to take action," she said, adding that she doubted the "symbolic" initiative would be enough to keep cigarette butts off the streets.
Madeleine Nakaa, 70, said she doubted that smokers would make the effort to walk to a trash bin, which are installed in Paris, on average, 100 yards apart. "Smokers are careless and unconcerned with the issue," she said.
Even if Parisians are skeptical, some visitors think people are capable of change. Doriane Cotter-Lockard, 46, of California, has been to Paris a few times and suggested that the city would move at its own pace. "I am already amazed that people stopped smoking in restaurants here!" she said.
And perhaps Parisians will come in time to dispose of their butts more responsibly.
But first, smokers would have to understand the purpose of the black disks. Indeed, with a diameter of two and a half inches, they are smaller than a hockey puck and do not exactly stand out. But Mr. Dagnaud is mostly counting on newspapers and word of mouth to get the message out; no official awareness campaign is planned, he said.
A previous program was a failure. Instead of a resin circle, the snuffer was a piece of stainless steel with holes where smokers would rub their cigarettes to extinguish them, before dropping the butts into the fire-resistant plastic trash bag below. But the plates soon disappeared, stolen and sold for the metal. The Vélib' program, introduced in 2007, has had similar problems with vandalism and theft.
And so far, the new snuffers have barely made an impact.
Sarah Pignier, 30, an artist, was having a beer with friends on the terrace of a cafe, Le Carrefour. Will the snuffers work?
"They should put ashtrays around bars, and not snuffers on trash cans, because that is where we smoke," she said.
In another bar in the Marais neighborhood, a dozen men stood during happy hour, all of them smoking less than a yard from a trash can affixed with a snuffer. None of them noticed it; the sidewalk in front of the bar was filled with cigarette butts.
When told what the device was for, they looked at it with disappointment. "Is that it?" one of them asked.
Olivier Jablonski, 48, declared that this "piece of rubber" was simply too ugly.
He tossed his head with disdain: "I mean, it's Paris!"

www.nytimes.com/2012/07/20/world/europe/paris-installs-cigarette-snuffers-on-trash-bins.html
Studying French: dead language?
Speaking Mandarin might boost your LinkedIn profile but French will feed your soul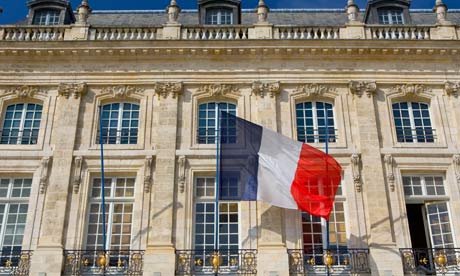 Posted by
Joe Lennard
Monday 16 July 2012 05.30 EDT
There's more to life than thinking ahead, or at least so I assured myself when I chose to study French at university.
It's now been two years since I fetched up in Paris and it's only now that I fully appreciate what I like most about the French and why I so relish living here.
I love the Haussmann architecture, Marion Cotillard, George Brassens, the hip-hop, the good food, the dodgy cars, Zinedine Zidane, parkour, Daft Punk, skiing in the Alps…you get the idea.
France is full of people famous for their arrogance, style, pride, impudence, wit and intolerance.
The French are a captivating bunch, in particular the jeunes (young people), a loud and brazen cohort, unashamedly forthcoming with their radical political views.
Despite Britain's longstanding historical and cultural rivalry with the French, I am proud to call myself an English Francophile.
Of course I know that student life isn't forever and I'll have to earn enough to buy my baguette in the not-too-distant future.
But while many uni applicants choose their course based on future career prospects, graduate employability and average starting salaries, these criteria never once crossed my mind.
All I wanted was to find a course that I would find intellectually stimulating and an environment within which I could thrive.
I'm not altogether convinced that many of my peers choose their university course the same way – if they did, I reckon the study of modern languages would be a far more popular option.
According to UCAS, French studies applicants represent just 0.1% of the total number of university hopefuls in 2011. This statistic saddens but doesn't surprise me — I've been told on more than one occasion that French is useless, redundant, spent.
"Mandarin, Arabic or Russian are more useful," declare the sages who can see into the future. "After all, economic power is shifting east."
They're probably right and within a few years the Chinese will be running the NHS, the Saudis will own every Premier League football club and the BBC will have moved to Moscow.
However, I fiercely reject the notion that learning one of these "languages of the future" rather than French, would ultimately determine an individual's career success in business or most other spheres.
The development of English as a lingua franca in virtually all international communication is now akin to the overwhelming predominance of the US dollar in international commerce.
As Lawrence H. Summers puts it in the New York Times: "English's emergence as the global language makes it less clear that the substantial investment necessary to speak a foreign tongue is universally worthwhile".
As far as I'm concerned, if you want to work internationally, speak English. If you want to work exclusively with local markets, learn the local language.
If you don't give a damn about either of the above and would rather be an interesting individual with more to talk about than your profile on LinkedIn, keep calm and study French.

www.guardian.co.uk/education/mortarboard/2012/jul/16/studying-french-dead-language
Does France deserve its reputation for rudeness?
By Thomas Adamson, Associated Press
Updated 2d 21h ago
PARIS – It's a July evening on the terrace of the legendary Cafe Flore. A coiffed woman sips chilled wine, another savors her chocolate eclair.
The one thing to complete a perfect picture of Parisian life? A dash of French rudeness.
It comes from the waiter, who snootily turns away a group of tourists: "There's no point waiting," he shrugs, even though there are many empty tables. "No space outside."
Such rituals of rudeness have long been accepted by visitors as part of the price of enjoying such a beautiful city as Paris. But it seems the French themselves, who over centuries have turned rudeness into an art form, have become fed up with their own incivility, according to recent polls and publicity campaigns.
There's a fabled history of French rudeness from Napoleon, who called the English a "nation of shopkeepers," to former President Nicolas Sarkozy, who infamously snarled at a voter: "Get lost, poor jerk."
Now, bad manners and aggressive behavior top the list of causes of stress for the French, even higher than unemployment or the debt crisis, says pollster IPSOS. A total of 60 percent cited rudeness as their number one source of stress in a survey last year on social trends.
"We're so rude," admits 34-year-old French teacher Stephane Gomez, as he comes out of a Paris metro station. "France lacks the civic sense that you find in Anglo-Saxon countries."
"It's so easy to be polite, but we don't do it," says 30-year-old Zahia Sebahi. "I never see someone give up their seat for an elderly person."
But Paris's public transport authority is leading the fight-back in a summer-long publicity campaign against rudeness.
Billboards depicting Frenchmen with animal heads have dominated metro stations; they target passengers who are rude to staff and push and shove. "If you shove five people getting onboard," the posters say, "it won't make us set off faster." Bus ads read: "One bonjour doesn't cost a penny, and it changes your day."
Transport officials say they've tried to keep a light touch on a serious matter.
"We used humor to not be moralistic," says Isabelle Ockrent, RATP communications director. "But we've been alerted by our staff that there is a real problem."
Public transport staff even held "rudeness forums" over three days in late June in 20 metro stations, in which they exchanged views on correct etiquette with passengers.
Among other things, people were asked what they thought the root causes were for pushing and shoving: Lack of time? Unhappiness? Many Parisians attribute the decreasing tolerance to rudeness to the fast-pace of the Internet age, with i-Pods on the metro and mobile phone noise in public spaces.
"It might seem obvious, but when stressed for work, Parisians forget 'hello' or 'thank you' when asking for a ticket," says Ockrent.
Parisians, it seems, may be pleased to be going back to finishing school.
Passengers regularly gawk at the ads, which have stretched from ceiling to floor inside some metro stations, and the RATP say the campaign has gotten near universal positive feedback on it.
The results of this year's IPSOS trend research won't be published until fall. But the agency can already reveal that the backlash against rudeness is rising.
"In 2012, one thing is clear; the French are irritated and want a return to good manners. They've had enough of rudeness … reached a limit," says Lise Brunet, IPSOS's director of trend studies.
"The acceleration of life with cells phones means that people have even less time to follow the rules of politeness," adds Brunet. "Today, it's even more of a concern than the economic crisis. People just want to hear 'Thank you.'"
In France, the world's most visited country, rudeness is also a concern for tourism companies – especially as France feels the bite of the financial crisis.
Atout France, the country's tourism development agency launched a summer campaign in regions where tourism is suffering to promote service quality.
"We're very aware of the problem making tourists feel welcome," says Fanny Moutel, communications director for Atout France, the country's tourism development agency. "We've noticed that there are fewer English visiting places like Brittany and Normandy and the Loire, so the campaign aims to improve the way tourists are treated."
Where English-speaking tourists were once greeted with raised eyebrows and a Gallic shrug, more and more French in the service industry speak English.
That's just one of the many ways in which France is changing.
Earlier this week on a high-speed train, there were puzzled smiles from passengers after a decidedly un-French loudspeaker address:
"Hello, welcome, please greet your neighbor, and may you adopt a zen attitude."

http://travel.usatoday.com/destinations/story/2012-08-04/Does-France-deserve-its-reputation-for-rudeness/56758040/1
The Champs-Élysées, a Mall of America


There are two McDonald's stores on the Champs-Élysées, and Banana Republic and Abercrombie & Fitch have their only French outlets there.

www.nytimes.com/2012/09/15/world/europe/americas-mass-market-invasion-of-the-champs-elysees.html