Supercilious and socialist are two of the kinder words that describe Lawrence O'Donnell, MSNBC talking head. Charming and offensive describe Rachel Maddow and Chris Matthews, who enjoys disparaging those who think there was a shooter on the grassy knoll, even though his boss Tip O'Neill corroborated that premise in his autobiography.
O'Donnell, the resident Olbermann, opines that our country was "built on immigration" in a de facto defense of illegal immigration. Actually, it was the farmers, white and black, who settled, established and developed this country. Immigration established our Anglo-Saxon culture, character, and institutions. Immigrants from Eastern Europe, as inferred by O'D, were important in the Industrial Age. These days our country's physical infrastructure, bridges and sewers, needs to be rebuilt. Illegal labor is not needed to construct more McMansions and redundant strip malls. The Mexican government's policy is to export its poor instead of developing a Mexican Sueño (Dream). Their oligarchic economy can't produce enough jobs to satisfy the demands of a swelling population.
Business competition is viewed as an important issue for Mexico's economic future. Studies from the World Bank and the Organization for Economic Cooperation and Development suggest that Mexico's monopolies stunt its growth. Although the economy expanded an estimated 5 percent in the first quarter, that pace still lags other large Latin American economies.

Big companies control many basic goods and services, including cement, beer, corn, flour, and medicine distribution. The resulting high prices, Mr. Pérez Motta argues, harden Mexico's gap between rich and poor because it forces poor families to spend more of their income on staples.

www.nytimes.com/2011/05/09/business/global/09telecoms.html
O'Donnell thinks that if we close the door on immigration, it will change the definition of who we are. Well, basta idiota, that has already happened in communities throughout the country.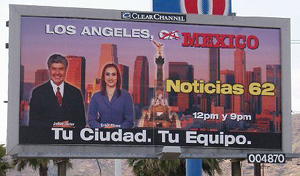 Hispanic-Only FIU Mayoral Debate Draws Harsh Criticism
May 11, 2011 11:06 PM
Me
Cubans rule Miami. I've lived here 8 years now and feel like a total outcast and can't wait to move back to the United States. Can't find work, people get mad when I don't know fluent Spanish, etc. It's ridiculous.
May 11, 2011 at 5:27 pm
miami.cbslocal.com/2011/05/11/hispanic-only-fiu-mayoral-debate-draws-harsh-criticism/
Guest column: Immigrants are crucial to the American Dream
Xavier University's Mike Ford
8:09 PM, Apr. 26, 2011
No nation, not even the United States, has the in-house creative talent to rule the economic world forever. That's why immigrants are crucial to sustaining the American economy.
And despite widely reported anti-immigrant sentiment in the U.S., 60 percent of Americans believe that immigration is important to keeping the American Dream alive, according to the second annual Xavier University Survey of the American Dream.
Look at the legendary creative fire given to our nation by immigrants. Immigrants have traditionally supplied the oxygen necessary to igniting and fueling that fire. Perhaps the greatest measurable impact of immigrants can be found in the entrepreneurial world, where success requires a certain fearlessness, vision and determination, which many immigrants bring with them.
Immigrants provide those qualities to the United States. Not vice versa.
Nevertheless, some people falsely believe that immigrants get handouts from the U.S. government, such as free housing and business loans unavailable to native-born Americans. Indeed, our American Dream Survey shows that immigrants overwhelmingly believe that "hard work" is the way to get ahead in America.
If not for immigrants, the U.S. would not be so wildly successful in developing technology. Research at the Kauffman Foundation, which supports entrepreneurship and education, found that, in 25 percent of the U.S. science and technology companies, the chief executive or lead technologist was foreign-born. In Silicon Valley, more than 50 percent of the startups have been founded by immigrants. These immigrant founders are highly educated -96 percent have bachelor's degrees and 74 percent held graduate or postgraduate degrees, mostly in science, technology, engineering and mathematics-related fields.
The vast majority of these didn't come to the United States as entrepreneurs. More than 50 percent came to study and 40 percent came to work. Only 1.6 percent came to start companies. But they typically ended up starting companies within a decade after arriving.
According to Nobel Prize-winning physicist Robert Richardson of Cornell University, the U.S. has a serious shortage of scientists that's been developing since the 1970s. We rank 23rd in the world in the percentage of our college graduates who become scientists and engineers. Thirty years ago, we ranked third. Without immigrants, that problem would be even worse.
Our ability to attract immigrants is challenged by our own prejudices and our fears that immigrants will take our jobs and our children's slots in colleges. In an economy committed to growth, the number of jobs and educational opportunities are not limited. Rather, as immigration helps to expand our economy, the number of jobs and educational opportunities will grow.
And that economic growth will make our nation even more attractive to smart hard-working immigrants who want to pursue the American Dream.

http://news.cincinnati.com/article/20110427/EDIT02/104270326/Guest-column-Immigrants-crucial-American-Dream
MichaelBratcher
6:33 AM on April 27, 2011
Absolutely!! I was in Brownsville Texas last month and gazed in wonder as 3 rocket scientist, 5 surgeons, two physisists and a number of financial wizards climbed the fence and disapeared into the bushes.
There is no arguement that America should let the best and brightest enter our country LEGALLY. What people are upset about is the ILLEGAL IMMIGRANT problem. Millions of ILLEGAL aliens are sucking our system dry. What part of ILLEGAL do you not understand??
Gunny1990
7:04 AM on April 27, 2011
The problem is not legal immigrants. The problem is illegal immigrants. Your article is great, but it doesn't relate to the problem of illegals bleeding this country. Politicians that go after votes by supporting the illegals are JUST AS BAD. Watch our wonderful lack of leadership President go after those 2012 votes. Pathetic!
CincyKm
8:49 AM on April 27, 2011
Immigrants are not the problem.
Illegal immigrants are which the author conveniently leaves out.
And they are not the best and brightest.
This reads like someone has their head in the clouds.
jdr79
9:10 AM on April 27, 2011
As the others have suggested, this column is terrible. I am very much in favor of legal immigration (and even creating a process by which illegal immigrants can be legalized in order to meet the staffing demands of many of our industries), but I absolutely cannot support those individuals who come here illegally. While I appreciate their willingness to work and their desire to improve their respective conditions (and the condition of their children), there is no reason why we should allow our government's immigration policy to be determined by the immigrant.
So what is this column arguing? That we should look at ways to legitimize those that are here illegally? That we should just look the other way while they come here illegally? That we should be mindful of differentiating between legal and illegal immigrants? Or that, simply, we should recognize the contributions of immigrants generally. If it is the latter, ok, fine. Just don't think that you are saying something profound or that you are contributing anything intelligent to the conversation.
cprex43
9:11 AM on April 27, 2011
I'm glad everyone has already expressed the obvious response to this article.
Maybe the author of this column considers drug dealers as entrepreneurs as well.
Nick1963
11:00 AM on April 27, 2011
I agree with most of your article. However, the following needs to be done.
1. Remove themselves and enter this country or any other country legally.
2. Stop giving them welfare.
3. Stop giving free medical care and free prescriptions.
I have served my country for over 25 yrs in the public sector and 11 1/2 years in the military both active and reserve. I became very ill and I could not get the service that I needed at the time due to the fact that I made over $29.00 each month to qualify. Now however I am in what is called, IN HOME HOSPICE, expected to die within 6 months and they pay for some things but not all. I view myself as being discriminated against because I am an AMERICAN CITIZEN.
mcbreen
11:04 AM on April 27, 2011
Immigrants are crucial to the American Dream Why? Because as the have- not developing world competes with us with lower wages etc., we can then slip in some of those folks(under the fence of course) who might work just as hard, and for just as less. This is our national immigration
policy in action.
egosgigantos
12:30 AM on April 28, 2011
Our immigration standards are too high these days, the process too long and too uncertain. Even the unwashed and uneducated have something to offer this country. I bet less than half of you commenting on this article would have the cojones to climb over a barbed wire fence. Run from border patrol. Be hunted like dogs. Risk being screwed by crooked coyote's. Leave everything you have ever known behind just for a chance at a better life.
Not everybody has that kind of courage and determination. Those who make it bring it with them. They do not come her to be stagnant. They come her with hope for making something out of nothing.
What we need to be doing is increasing the number of legal immigrants by decreasing the restrictions and doing away with the drawn out process. Give people a fair chance at coming over here and you wont see good honest people having to jump over a fence. The only people jumping over fences in that scenario would be the people you don't want (drug dealers and other criminals with no shot of approval)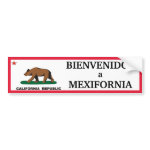 States Resisting Program Central to Obama's Immigration Strategy
By JULIA PRESTON
Published: May 5, 2011
A program that is central to President Obama's strategy to toughen enforcement of immigration laws is facing growing resistance from state governments and police officials across the country.
Late Wednesday, Gov. Pat Quinn of Illinois said he was pulling his state out of the program, known as Secure Communities, the first time a state has sought to withdraw entirely. In California, where the program is already under way throughout the state, the Legislature is considering a bill that would allow counties or police agencies to choose whether to participate.
In Massachusetts, Gov. Deval Patrick has held a series of heavily attended and sometimes raucous meetings on the program in an effort to vent criticism and build support for the administration's approach. In Maryland, Montgomery County considered withdrawing, then concluded reluctantly that it had to take part.
Under the program, the fingerprints of every person booked by the police are checked against Department of Homeland Security databases for immigration violations. That is in addition to routine checks against the F.B.I.'s criminal databases.
State officials and federal lawmakers have questioned the program, saying that Homeland Security officials conveyed misleading information about whether participation was mandatory or whether states could opt out. Some state officials, led by Governor Quinn, said the program was not accomplishing its stated goal of deporting convicted criminals, but had swept up many immigrants who were here illegally but had not been convicted of any crime.
Mr. Obama has begun an effort, seen on both sides of the aisle in Congress as an uphill fight, to win support for some kind of immigration legislation this year.
But the resistance to Secure Communities has exposed tensions in the president's immigration strategy, which has led to record numbers of deportations — almost 800,000 — in the past two years. The deportations have antagonized Latino immigrant communities that want Mr. Obama to press for legislation offering legal status to illegal immigrants, and that strongly supported Democrats in recent elections. Yet the deportations have not convinced many Republicans that the administration is strong enough on enforcement.
The states' objections are setting up a confrontation with the Department of Homeland Security, whose secretary, Janet Napolitano, has said that Secure Communities is mandatory and will be extended to all jurisdictions in the country by 2013. The program, started in Texas in 2008, is currently operating in more than 1,200 local jurisdictions.
At a Congressional hearing this week, Ms. Napolitano said that the program was crucial to the department's goal of finding criminal immigrants in state and local jails and deporting them.
Governor Quinn, in a letter to Immigration and Customs Enforcement, the agency that runs the Secure Communities program, said the Illinois State Police were withdrawing because the program had not met the terms of a 2009 agreement with the state. Under that memorandum, the program's purpose was to identify and deport immigrants "who have been convicted of serious criminal offenses."
Statistics from the immigration agency showed that nearly one-third of immigrants deported from Illinois under the program had no criminal convictions. It is a civil violation for an immigrant to be in the United States illegally; it is not a crime.
"Illinois signed up to help I.C.E. remove criminals convicted of serious crimes, but based on the statistics from I.C.E., that's not what was happening," said Brie Callahan, the governor's spokeswoman.
Governor Quinn, a Democrat, suspended the program in November and entered negotiations with homeland security officials. Illinois officials decided to withdraw after concluding that the immigration agency's operation of the program was "flawed," the governor's office said.
So far, 26 out of 102 local jurisdictions in Illinois had begun participating. Governor Quinn asked the agency to "deactivate" those places.
Immigration agency officials said that John Morton, the head of the agency, would go to Springfield, Ill., on Friday to meet with officials there. In a statement, the agency said it was conducting a full review of the program "to identify any irregularities that could indicate misconduct in particular jurisdictions" and to tighten its focus on criminals.
Most criticism of the program has come from Democratic allies of Mr. Obama. The Congressional Hispanic Caucus has asked him to suspend the program and re-organize it to focus more closely on deporting violent criminals, drug traffickers and other serious offenders. The American Immigration Lawyers Association also called on Mr. Obama this week to suspend the program.
Republicans in Congress, seeking even tougher enforcement of immigration laws, would like to see more of the program.
"All too often, illegal immigrants who have committed crimes go on to commit more," said Lamar Smith of Texas, the Republican chairman of the House Judiciary Committee. "To make our streets safer, state and local governments should embrace Secure Communities," he said. "Opposition to this program endangers Americans."
California's concerns were first raised by several local law enforcement officials, including Michael Hennessey, the longtime sheriff of San Francisco. They argued that engaging local police in immigration enforcement would erode hard-earned trust with Latino and other immigrant communities. Representative Zoe Lofgren of California, the top-ranking Democrat on the House Judiciary immigration subcommittee, began questioning immigration agency officials on whether local police and governments could opt out.
This year, theNational Day Laborer Organizing Network, an immigrant advocate organization, obtained a trove of e-mails and other internal documents concerning Secure Communities from the immigration agency through a Freedom of Information request.
After examining those documents, Ms. Lofgren and Senator Robert Menendez of New Jersey, also a Democrat, demanded that the homeland security inspector general open an investigation. Ms. Lofgren said officials had deliberately misled local governments into thinking they could choose to opt out of the program.
"I believe that some false and misleading statements may have been made intentionally, while others were made recklessly," Mr. Lofgren wrote the inspector general.
In an apologetic response, Mr. Morton, the head of the immigration agency, said the agency "takes full responsibility for the confusion and inconsistent statements" about participation. But he said expanding Secure Communities remained a top priority.
In Massachusetts, Governor Patrick said late last year that he would accept the program statewide, then paused after an outcry from immigrant organizations, who said it was bound to catch many illegal immigrant workers with no criminal history. The town meetings he organized have drawn both opponents and very vocal supporters of the program.

www.nytimes.com/2011/05/06/us/06immigration.html
By Stephen Dinan The Washington Times 8:08 p.m., Tuesday, May 10, 2011
EL PASO, Texas – It's usually a reliable rule of thumb that everything is bigger in Texas, and in the U.S. in general – everything, that is, except for flags.
Dominating the southern horizon at Chamizal National Memorial Park, the site on the U.S.-Mexico border where President Obama delivered his major immigration speech Tuesday, was a giant Mexican flag, dedicated by that country's president in 1997 with the express purpose of reminding Americans that they must pay attention to their neighbors to the south.
The flag literally hung over Mr. Obama's visit to this border city: It was in the background as he toured a cargo-inspection facility, and could be seen poking out over the top of the backdrop as he spoke to hundreds of supporters, urging them to pressure Congress to legalize illegal immigrants.
Locals said it can be seen throughout much of the rest of town, and is a stark reminder of the city's location on the border.
"It hits you from every angle," Rick Melendrez, an El Paso resident who years ago led a campaign to erect an American flag to compete with the Mexican banner, told The Washington Times in a telephone interview.
Mr. Melendrez, a Democratic activist here, said he thought a competing American flag would be a source of pride for El Paso residents. But enthusiasm for his project petered out years ago in the face of the $300,000 price tag.
Still, he said he wishes he could get the campaign going again, and even has a location in mind: one of the Franklin Mountain peaks that jut up north of the city.
One American park ranger said the Mexican flag appears during holidays and major events. Soon after Mr. Obama departed El Paso, the flag came down — suggesting Mexican officials had raised it just to provide a backdrop for the president's visit.
The Mexican flag, one of a number of "banderas monumentales," or big flags, that Mexican officials have erected in cities along the border, sits in a park in Juarez, the Mexican city mirroring El Paso.
"This flag will remind everyone across the border that we are a sovereign nation," then-Mexican President Ernesto Zedillo said in 1997 at a ceremony dedicating the flag. "It is also a reminder that we are an independent nation ready to defend its people wherever they may be
The Dallas Morning News said the flag is 164-by-94 feet, or about half the size of a football field. Locals in El Paso said it takes a platoon of dozens of Mexican soldiers to take the flag down and the flag fills an entire pickup truck bed when packed away. Its flagpole rises over 300 feet.
The border itself is a dominant factor for El Paso, and Chamizal Park, where Mr. Obama spoke, exists because of that border. It was established to commemorate a peaceful settlement to a 100-year-long border dispute, born out of the changing path of the Rio Grande, the river which separates the two countries. An 1864 flood changed the river's course, moving it further south and giving the U.S. extra territory, which was disputed until the 1960s.
Mr. Obama didn't mention the Mexican flag in his speech, but he did touch on flag imagery, recounting a recent graduation address he delivered at Miami Dade College, which claims students whose families hail from some 181 countries.
"At the ceremony, 181 flags – one for every nation that was represented – was marched across the stage, and each one was applauded by the graduates and the relatives with ties to those countries," Mr. Obama said. "But then the last flag, the American flag, came into view, and everyone in the room erupted in applause. Everybody cheered."
He added, "So, yes, their parents or grandparents, some of the graduates themselves, had come from every corner of the globe. But it was here that they had found opportunity. It was here that they had a chance to contribute to the nation that is their home."

www.washingtontimes.com/news/2011/may/10/mexican-flag-casts-giant-shadow-on-obama-at-border/
RedStater3
I live in Fairfax and have a boarding house near me… I counted 13 cars and trucks at this house yesterday. Tell me how they are paying taxes commensurate with the services they are being provided by the county please Open Border Liberals….I guess my 7500 tax bill is going a long way in Fairfax county. Your welcome for my money, Open Border Liberals….
5/11/2011 10:38:16 PM EDT
Fedup77
What his speech really meant was that we are going to allow the 30 million plus illegal aliens to stay, and make citizens out of them, and the burden will be on the taxpayer to take care of all of these new citizens. You know political gain. I mean no one looks out for the citizens, you know the majority any more. Did they ever? Only if you are rich.
5/11/2011 8:28:27 PM EDT
dambam64
TEN REASONS TO STOP ILLEGAL IMMIGRATION AND START DEPORTING MOST OF THEM
#1 Illegal immigrants take jobs away from American citizens. According to a review of U.S. Bureau of Labor Statistics and Census Bureau data, legal and illegal immigrants gained over a million additional jobs between 2008 and 2010 even as millions of American citizens were losing their jobs during that same time period.
#2 The majority of our immigrants now sneak in through the "back door" that the federal government leaves open. Our government has sent out memos to release those detained, unless they are violent criminals, but who knows.
#3 Illegal immigrants generally don't pay taxes. The vast majority of illegal aliens would never even dream of paying income taxes, but Mexicans living in America send billions of dollars out of the United States every year.
#4 About 60% of illegals is on some form of welfare, clearly 20 % higher than the citizen average. 
#5 The cost of educating the children of illegal immigrants is staggering. It is estimated that U.S. taxpayers spend $12,000,000,000 a year on primary and secondary school education for the children of illegal immigrants. Still, they have the highest drop out rate and are, on average, 2-4 years behind the average performance of other students. 
#6 Thanks to illegal immigration, California's overstretched health care system is on the verge of collapse.
#7 It was estimated that there were approximately 7.7 million illegal aliens employed by U.S. employers during 2008. How much better would our economy look if all of those jobs were being filled by American workers?
#8 Just across the U.S. border, the city of Juarez, Mexico is considered to be one of the most dangerous cities on the entire planet ….
#9 A substantial percentage of young illegal immigrants ends up in gangs. According to the Center for Immigration Studies, some of the most notorious gangs in the country are made up almost entirely of illegal immigrants….
#10 The "18th Street Gang" is certainly giving MS-13 a run for their money. It is believed that the 18th Street Gang has thousands of members in the city of Los Angeles alone, mostly illegal immigrants  
5/11/2011 7:58:33 PM EDT
nychap44
Obama said today in El Paso…"They wanted more agents on the border. Well, we now have more boots on the ground on the southwest border than at any time in our history. The Border Patrol has 20,000 agents – more than twice as many as there were in 2004, a build up that began under President Bush and that we have continued. They wanted a fence. Well, that fence is now basically complete."
Five years ago, legislation was passed to build a 700-mile double-layer border fence along the southwest border. This is a promise that has not been kept.
Today, according to staff at the Department of Homeland Security, just 5 percent of the double-layer fencing is complete, only 36.3 miles.
The Government Accountability Office (GAO), Congress's investigative arm, reported in early 2009 that only 32 miles of double-layer fencing had been built. That means under President Obama, only 4.3 miles of double layer fencing has been built. This is woefully inadequate. 
5/11/2011 6:17:22 PM EDT
farmsnorton
It's still about jobs and the deficit. We do have a very stupid president.
5/11/2011 6:13:47 PM EDT
Gypsy1
Yep, exactly farmsnorton…But this sudden Immigration speech is an attempt, I think, on Obama's part to "distract" the public from those real problems we have here…as you said: JOBS & the DEBT ! he is losing on those issues, so he's desperate to change the subject, play out the Bin Laden thing as far as possible, and as usual, when things get "hot" in Wash DC,,,,Obama takes off. If it's not for a vacation, or golf, then it's to visit some foreign country like he's about to do now…off he goes to Europe and maybe the ME. He's a cut & run kind of guy.
5/11/2011 6:24:08 PM EDT
fridaolay
Obama's purpose to continue bringing up the Immigration reform issue, even though he knows it will not pass, has several purposes: 1. To distract the voters from the fact that he still hasn't been able to fix the economy and create new jobs. 2. To make the Hispanic voters think that he is really committed to reform immigration and grant amnesty to millions of illegal immigrants, so they will vote for him in 2012. 3. To direct the Hispanic frustration and anger to the Republicans so they get blamed for not passing the reform bill and vote for him in 2012.
I just wish Obama would stop playing the political game and would consider at this time his priority–FIX THE ECONOMY AND CREATE MORE JOBS!
5/11/2011 7:08:15 PM EDT
mightyheidi
If they just want to "come here to work" then why don't they register to work, –it's the LAW. Be very cautious of the DREAM ACT, because I think this Act gives more rights to an illegal alien student than it does to an American student. For instance, if my son in NJ wants to go to a state-funded school in California, he would have to pay the higher out of state tuition, but an illegal alien student would be eligible to attend ANY state-funded college in the country–and get the cheaper in-state tuition. That is an outrage.
5/11/2011 6:01:10 PM EDT
LemmeTellya
Conservatives lose their crediblity on immigration when they make bigoted remarks about immigrants, as if immigrants weren't individual human beings, only group stereotypes.
Why not just stick to talking about policy?
And why call Obama names? Calling him "immature," "insensitive," and "an imbecile" tells us only that you enjoy indulging in armchair psychology.
Discuss his policies in depth. Or is that too difficult?
5/11/2011 5:31:45 PM EDT
usapdx
If you want the plus 12,000,000 ILLEGALS to stay in the country and have their familie's reiations who are now in Mexico, then vote for OBAMA in 2012 and his political friends. Why can't people elected to office put the American people and the country first instead of their untruths for political self centerness and ILLEGALS who should never be citizens account of violating U.S.A. law? I WILL NOT VOTE FOR OBAMA IN 2012.
5/11/2011 5:06:48 PM EDT
fridaolay
I know Obama is a smart president. However, it is time for him to act like one. When he mocks and makes fun of all Americans who are against amnesty with the following remarks, "maybe they need a moat, with alligators", he is acting more like an imbecile and a smart alec than a smart man. He is being disrespectful to all of us who want better control on all our borders. But not just in the borders; we want the government to also have better control of those people who over-stay their visas, as well as putting an end to "ANCHOR BABY TOURISM". However, Obama doesn't take us seriously. He sees that as a joke.
I think it is offensive when foreigners violate our laws and make a mockery of our immigration laws. But, it is even more offensive when our own president laughs at us, and makes fun of us, as he has done lately, for demanding and insisting that he should do a better job, before asking the Republicans to support him in his grandiose, but impractical Amnesty Act. However, Obama sees the illegal immigration problem, as everyone else problems–not his problem. He just wants to get re-elected. That's all. He just doesn't see the consequences of legalizing 15 to 20 million immigrants.
5/11/2011 2:55:23 PM EDT
Gooddogs
Montgomery County, Maryland, in the 1970′s and 1980′s was among the best places to live in the US. The public amenities were excellent. It was one of the premier destination counties in the country, both from a family and business perspective. That day is long gone, especially in the eastern part of the County, and a contributing cause of its decline is the incredible burden that the schools face to educate legal and illegal immigrants. Even a teacher's union representative would agree to that proposition. For years the largess of a rich taxbase was able to paper over increasing costs. Not anymore.
Here are some numbers from the Pew Hispanic Center:
Estimated illegal immigrant population (in thousands)
Jurisdiction 2010 2007 2000 1990
D.C. 25 30 25 15
Maryland 275 275 120 35
Virginia 210 325 150 50
Source: Pew Hispanic Center
These numbers only touch the problem, they do not even address the other societal costs. This is but a small drop of water compared to the border The President should have tendered an apology to the citizens of the border states yesterday. Instead, he showed them the back of his hand.
5/11/2011 2:20:27 PM EDT
thejames1225
Obama says the fence is completed. Obama is a lying sack of crap, not ever close to being finished
For his past 2 1/2 years the border violence has become even worse…
Obama is counting on ignorance…
5/11/2011 1:59:29 PM EDT
wheeljc
Would Obama know the truth, even if he spoke it??
He will bring himself down. The mockery he was making yesterday in El Paso was sophomoric for a so called leader — public or private sector — much less president. He reminded me of actions that would be taken by Donald Trump!
5/11/2011 1:24:11 PM EDT
usapdx wrote:
After see President Obama on TV on this and the full PBS news report, I would tell President Obama to stop playing politics on this issue of UNLAW PEOPLE OF ENTRY and fully enforce the U.S.laws on the EMPLOYERS & RENTERS of these people of UNLAWFUL ENTRY which is President Obama's job he was elected to do which he has not done fully. Most of these people of UNLAWFUL ENTRY are not working in the fields but have good jobs for scab wages as the American tax payer pick up their tab and Americans are unemployed . Obama says to legalize these people will help the economy. That is a not true Mr. President and you know it. Why would any elected person put a UNLAWFUL PERSON OF ENTRY ahead of the American people and our laws. Legal immigration is a asset and fiber of our country and the laws DO NOT NEED TO BE CHANGED. The change that is needed are some people in government.
5/11/2011 11:05:26 AM EDT
tinyjab40 wrote:
President Obama doesn't have a chance to succeed in this, but I appreciate his bringing up the subject. All of us except for Native Americans are immigrants. One of the true strengths of this nation has been its huddled masses yearning to be free, and not all of those are Europeans.
5/11/2011 10:57:21 AM EDT
STOPAMNESTY
http://mexicanoccupation.blogspot.com/2011/05/obam…
WHAT WILL HISTORY SAY ABOUT OBAMA'S LA RAZA AGENDA? HE SOLD US OUT FOR THE ILLEGALS VOTES?
HANDED THEM OUR JOBS FOR THE ILLEGALS' VOTES?
SABOTAGED E-VERIFY FOR THE ILLEGALS' VOTES?
KEEP OUR BORDERS OPEN FOR MORE NEW LA RAZA VOTERS?
NEUTERED I.C.E. ENFORCEMENT FOR THE ILLEGALS VOTES?
FILLED HIS ADMINISTRATION WITH LA RAZA SUPREMACIST, LIKE SEC. LABOR HILDA SOLIS (LA RAZA FASCIST)
TURNED THE WHITE HOUSE INTO LA RAZA HEADQUARTERS AS MEXICAN GANGS MURDER BLACKS IN MEX INFESTED LOS ANGELES?
*
Heather Mac Donald: White House doesn't want to enforce immigration
By: Heather Mac Donald
OpEd Contributor
August 4, 2010
The real motivation for the Justice Department's lawsuit against Arizona's new immigration statute was the only one not mentioned in the department's brief: The Obama administration has no intention of enforcing the immigration laws against the majority of illegal aliens already in the country.
It is that policy alone which conflicts with SB 1070: Arizona wants to enforce the law; the Obama administration does not. Reasonable minds can differ on whether that conflict puts Arizona in violation of the Constitution's Supremacy Clause.
But what is indisputable is that the failure of the federal government to openly acknowledge the real ground for its opposition to SB 1070 has rendered incoherent not just its own public arguments against the law, but the judicial ruling which largely rubber stamps those arguments as well.
The Arizona statute affirms the power of a local police officer or sheriff's deputy to inquire into someone's immigration status, if the officer has reasonable suspicion that the person is in the country illegally, and if doing so is practicable. Under SB 1070, such an inquiry may occur only during a lawful stop to investigate a non-immigration offense.
Both the Justice Department and U.S. District Judge Susan Bolton, in striking down most of SB 1070, couched their opposition to the statute exclusively in terms of its effect on legal, as opposed to illegal, aliens. SB 1070, Judge Bolton wrote, would impermissibly burden legal immigrants already in the country by subjecting them to unwarranted immigration checks.
There are two problems with this line of argument: First, it ignores the fact that Congress has already anticipated and approved precisely the sort of local immigration inquiries that Judge Bolton now finds unconstitutional. Second, the argument would make all immigration enforcement impossible.
In 1996, Congress banned so-called sanctuary policies, by which cities and states prohibit their employees from working with federal immigration authorities regarding illegal aliens. It was in the federal interest, Congress declared, that local and federal authorities cooperate in the "apprehension, detention or removal of [illegal] aliens."
In pursuance of that mandate, the federal government operates an immigration clearinghouse
5/11/2011 10:28:39 AM EDT
Cricket35 wrote:
Someone enlighten me as to why any African-American would support legalizing 11 million illegals currently in the country. With black unemployment, especially amongst black males, at all time highs (a recent report cited the lowest number of blacks holding jobs at 51.5% – lowest level since 1984), why would they support more unemployment in the black community? From what I've seen, illegal Hispanics are the only ones with jobs. They work with their own and hire their own. While blacks are thinking Hispanics are going to do something for them, they are adding to their own demise. Hispanics only support Hispanics. The civil rights movement has been trampled upon by those in the country illegally, demanding their rights. Is anyone paying attention?
5/11/2011 3:42:56 PM EDT

www.washingtonpost.com/politics/obama-in-border-visit-renews-call-for-immigration-reform/2011/05/10/AFqGVKjG_allComments.html#comments
See also:
http://community.nytimes.com/comments/www.nytimes.com/2011/05/11/opinion/11wed1.html#preview
illegal immigration What You Think