DougalE California12 hours ago
White supremacy was also widespread in the North, even among Abolitionists. Lincoln believed that the blacks could never compete in white society and had real fears for what would happen to the emancipated slaves after the war. Lincoln up until the Emancipation Proclamation was a firm believer in "colonization," the sending of blacks to other countries and cultures where they would stand a better chance of prospering. That is why emancipation was feared in both the North and the South before events took over and emancipation was necessary, both to win the war and allow the North to recruit and train black troops. Talk about surplus labor problems! When you introduce 4 million mostly unskilled people into an economy designed to operate on the institution of slavery, it was bound to produce chaos. The problems did materialize after the war. They were severe.
http://opinionator.blogs.nytimes.com/2014/07/29/the-battle-of-the-crater/
Butternuts, Rebs, Confederates, who fought under the flag of rebellion represent American valor in the same measure as those who were discriminated against before, during, and after the war.
The fatuous moral superiority of liberals (Ray Nagin; Andrew Cuomo) and their associated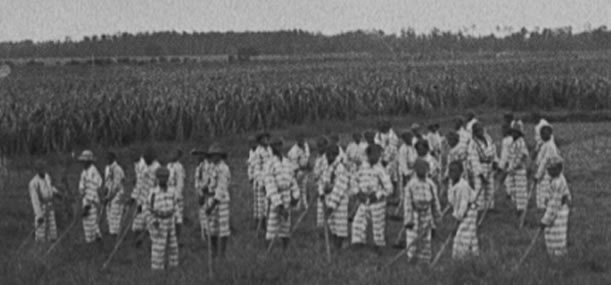 www.slaverybyanothername.com/the-book/
ignorance is both entertaining and informative.
Nothing exemplifies American decline and liberal ignorance more than the flood of Mexicans (they're all culturally Aztecs) across our borders. The liberal bleat, "immigrants built this country" or "we're a nation of immigrants", ignores the question: Who?
Along with their erosion of traditional values, the Left fails to recognize historical trends that parallel the Fall of the Roman Empire, such as the loss of border control: Mexicans=Goths. Presidents since Ronald Reagan are responsible for this state of affairs and the Right is complicit with the decline of the middle class as well.
A Confederate flag divides a Virginia community
A Confederate flag flies close to Interstate 95 between Quantico and Fredricksburg, Va.
(Yue Wu/The Washington Post)
By Susan Svrluga August 1 at 4:33 PM
The huge Confederate flag flew high above I-95 north of Fredericksburg, startling Anthony Sanchez on his daily commute.
"It was a provocation," said Sanchez, who teaches at a community college. "It just bothered me that someone would go to all that trouble, to put up a flagpole that high and a flag that big. … It's a hostile statement."
The 90-foot-tall flag pole is firmly (and legally) planted in private property on the other side of a tree barrier from the highway near mile marker 134. The flag, measuring 30 feet by 22 feet, is a reminder that in Virginia, the battles of 150 years ago are still divisive and deeply felt.
This banner was raised by an activist group, the Virginia Flaggers, whose 40 or so core members say they want to protect the Civil War standard. The group rejects the idea that the Confederate flag is a symbol of racism and hate. On the contrary, Barry Isenhour, who is active in the group, says that when he sees the giant flag along the interstate he feels pride and reverence.
As he drives through Stafford County for his work as a sales representative for a winery, Isenhour said, he often thinks of all the Civil War battles that were fought in the area. He has ancestors who fought for the South, some of them buried in unknown graves.
"I know there are soldiers up there lying under buildings, under trees, who have never been properly buried. It rends my heart," he said. "They are veterans. They put their lives on the line for the common people they love."
The Flaggers group was formed a few years ago after the Virginia Museum of Fine Arts in Richmond removed Confederate flags from the Confederate memorial chapel on its grounds, and the city of Lexington banned the standards from city light poles. Group members are frustrated by what they see as political correctness run amok, and they frequently bring their banners to protest at sites where flags have been removed.
Last weekend, some joined a Sons of Confederate Veterans protest of the decision by Washington and Lee University officials to remove Confederate flags from the chapel where Gen. Robert E. Lee is buried.
The removal of the flags sparked anonymous threats to the university, officials said, which led them to close the chapel for the weekend and temporarily bar visitors wearing reenactment uniforms or displaying the flags.
There have also been threats against the Flaggers, Isenhour said. That is one reason, he said, that he is unwilling to identify the owner of the property in Stafford where the flag has been flown since Memorial Day. The owner, a member of the Sons of Confederate Veterans, offered his land to the Flaggers after hearing about the flag they raised last year along I-95 in Chesterfield, outside Richmond.
"There are all kinds of people who threaten us, who literally call our employers, slander us in the press and stuff," Isenhour said. "It's sad to say, but there are a lot of people out there who have hate in their heart."
He said he doesn't think of the flag as a symbol of a fight to preserve the institution of slavery, in part because he believes the war was a defense against Northern aggression. The historical meaning of the flag, he said, should not be distorted by the message of the hate groups that have carried it — groups that have been repeatedly denounced by the Flaggers organization.
Aston Haughton, president of the Stafford County chapter of the NAACP, sees it differently. The flag, Haughton said, "symbolizes racism, oppression. It reminds people of the days of slavery."
When he drove past the flag, he was upset. So were a lot of people he knew, both black and white, he said. They pulled together a group to see what they could do about it. But the permits are legal, the property is private.
"We have to see if we can work it from another angle," he said. "Our mission now is to make sure they don't keep going county to county and keep putting these flags up."
Stafford County spokeswoman Cathy Vollbrecht said the county government "received inquiries and complaints from citizens" after the flag was raised in late May.
"After careful review, we determined that no laws have been violated," Vollbrecht said in a statement. "Stafford County works to bring people together, to build a common vision for the community, and that remains our goal."
Growing up in California, Sanchez said, he never saw Confederate flags. Not until he finished law school and moved to Virginia in 1992 did he realize that, for many people, the flag remains a part of modern life. He has grown used to seeing small Confederate flags, here and there around his neighborhood. But a giant standard flying along the interstate still shocks him.
"It's a racist statement," he said. "I wish someone would put a flag up right next to it, or across from it. A Union flag."
recDC
12:45 AM EST
We drove to Sharpsburg, MD (Antietam) last weekend – to check out a potential business interest. On the way there we saw two Confederate flags flying on private property (with no American flag above it). Upon arriving at our destination, my son asked if this area was racist, and noted the flags. This is a kid who grew up in the most culturally diverse area in the country. It took a moment or two to answer that question.
JudyJupiter
12:46 AM EST [Edited]
[Ideological Ignorance] Treason never dies. There is always some pervert who hates the good. Treason is worse than terrorism. I would rather see a Muslim jihadist than a confederate flag.
What would your peepers perceive when you're dead and your head is hanging from a telephone pole?
JudyJupiter
12:13 AM EST
Basically, all this boils down to several essential facts. The South lost the Civil War. The Confederate flag is the equivalent of the Nazi flag. It inspires a minority of unrepentant losers but represents horror and shame to most modern people. The confederate flag only flies in the US because the United States is more liberal than Germany, not because the confederate flag is less horrible.
People like you have no comprehension regarding the evil represented by the Third Reich. Slaves weren't gassed and their bodies then burned in ovens. Ignorance is color blind…
Fwb35
12:18 AM EST
And that makes the flag of the US even worse than the Confederate flag, over 80 years under slavery, most of its founding fathers slave owners. And Judy with her 6th grade education lol
DC-NYC-ATL-Lady
12:19 AM EST
Seriously, bro, are you a bot? You haven't given us any new thoughts in over an hour. Do you have any new thoughts?
Wacky Pax Americana
12:21 AM EST
The Confederate flag symbolizes the attempt by force of arms to keep people in slaves at a time when other parts of the country were slowly coming around to the idea that it was wrong. Did you express to your commanding officers that you viewed the US flag as a symbol of hatred and evil, worse than the Confederate flag? Did you proudly assert this during any security investigation?
W.T. Sherman was a racist.
The Civil War did not begin as an effort to end slavery, else there would never have been armed conflict. The conflict was about the extension of slavery into the territories and became a war to end slavery 1/1/1863. The North invaded the South to defend the Constitution and restore the Union. Northerners were racists and the 109thIllinois mutinied over the question of fighting to free the slaves.
Wacky Pax Americana
12:21 AM EST
"keep people in slavery" Edit function not available on my Mac for some reason.
FisConSocMod
12:21 AM EST
the difference between the US flag and the CSA and CSA Rebel Flag is that the same US flag that enslaved also freed. the rebel flag represents an unwillingness to recognize our error as a nation and the desire to continue to perpetuate injustice.
Human nature perpetuates injustice…IRS scandal.
Fwb35
12:30 AM EST
So your saying if the south had won they would still have slavery?
JudyJupiter
12:36 AM EST
Not a good reader, are you?
FisConSocMod
12:37 AM EST
i'm saying that the south would have had slavery until it was no longer economically advantageous. then, the south would have had segregation where black people subsist without the right to vote. working as maids and butlers and share croppers. sound familiar?
Fwb35
12:28 AM EST
To say flying it is no different that flying a Nazi flag, you have to compare the Confederacy to the Third Reich… well, let's see how they compare… There were nine million Jews in Europe before the Third Reich — three million afterward. By contrast, the black population in the United States, before the war, during it, and afterward — both during slavery and after emancipation — grew at basically the same rate as the USA's white population. There were no concentration camps that slaves were herded into in the Confederate states. Inmates in death camps were worked to death and/or given rations scientifically calculated to starve them in three months. By contrast, American slaves ate much the same thing white people ate — at least, in the South. What they ate is called "soul food" today and it's viewed very positively — tasty and nutritious, if rather high in starch. Laws in various states mandated that slaveowners support aged slaves who were no longer able to work and that pregnant slaves be given lighter duties. I could go on, but I think this is sufficient to demonstrate that my opinion is right in line with reality; and my opinion is that those who would claim Confederates were on a par with Nazis are engaging in hate speech.
FisConSocMod
12:31 AM EST
the plantation was a concentration camp. you were made to work for free and were not free to leave. you are completely ignorant.
Reservations were concentration camps. The British liked the idea and imposed it upon the Boers a generation later…look it up.
Wacky Pax Americana
12:32 AM EST
It's sufficient to demonstrate something else. FYI, slaves in America were also worked to death. Not optimal, because they were an economic asset and a property owner doesn't routinely trash property, but it did happen. I'm done, no more arguing with an apologist for slavery that you view as benign. You'd find a better home at Stormfront. You're a disgrace to the uniform.
Slaves were considered by their owners as economic tools. Prudent Capitalists do not destroy their tools.
DC-NYC-ATL-Lady
12:32 AM EST
Analogies are hard for people with incomplete educations.
peacenquiet
12:04 AM EST
And what pray tell are the positive elements of "Southern Heritage" ? It is just good-ole-boy code for the good ole slavery days.
JudyJupiter
12:05 AM EST
Paula Deen dreams of a "plantation" wedding theme.
You dream of socialism.
Wacky Pax Americana
12:08 AM EST
The varied music from different regions. The food and sweet tea (nutritional disasters, but yummy and something some celebrate). Their patriotism in other times. But sore losers revel in their defeat and like to claim it was some sort of moral victory, so they choose the war years to symbolize all that the South is.
Fwb35
12:14 AM EST
Just as the flag of the US flew over it for over 80 years
JudyJupiter
12:18 AM EST
The US flag flies over the South because the South lost the war. Did you miss that part?
tommc1
12:33 AM EST
Actually it flew over the army that slaughtered your treasonous ancestors and freed your slaves. You want to go for round 2?
DC-NYC-ATL-Lady
12:35 AM EST
Boom.
bluebella
12:03 AM EST
So let's say Lincoln had let the South have it's way. When do ya think they would have gotten around to freeing their slaves? Remember we were about the last country to do so as it was
Fwb35
12:05 AM EST
No, Brazil ended slavery in 1880. Jefferson Davis said they needed to prepare for the end of slavery. He even asked Lincoln if he ended slavery would he let the South go, of course Lincoln said no….
JudyJupiter
12:07 AM EST
What does "let the South go" even mean?
bluebella
12:08 AM EST
Apparently you do not understand the meaning of about. Lincoln offered to let the existing slave states keep their slaves, as long as it did not spread to new territories and states, but the states seceded nevertheless. That tells me they had no intention of ending it- because more slave states in Congress meant more power to keep it going infinitum
DC-NYC-ATL-Lady
12:10 AM EST
"Just let us become our own country. We promise that once we're sovereign we'll do exactly what you want, despite the fact that it would be economic suicide for us." How can someone simultaneously "let them go" – agree to allow secession of states – and then also force them to do things that they don't want to do in their newly sovereign nation? This makes zero sense. Think, dude.
JudyJupiter
8/1/2014 11:57 PM EST
Apparently, in the mind of one loser, Klu Klux Klanners carrying the US flag is somehow parallel (in some unstated way) to flying the Confederate flag.
Fwb35
8/1/2014 11:59 PM EST
Yes, it is offensive and should be removed. You obviously can't connect the two with your lack of education…..
JudyJupiter
12:01 AM EST
What should be removed?
DC-NYC-ATL-Lady
12:02 AM EST
Gibberish.
Fwb35
12:02 AM EST
The US flag
Fwb35
12:03 AM EST
So KKK carrying the Confederate flag is offensive, but carrying the US flag is not?
JudyJupiter
12:05 AM EST
You'll work it out eventually. It's only two variables…
Fwb35
12:09 AM EST
Yes, I am a Dessert Storm Vet, 4th Bat, 37th Ar, 1st Inf Div I am saying if the KKK carrying the Confederate flag is offensive does that not make them carrying the US flag offensive? Then both flags should be removed, right?
Wacky Pax Americana
12:11 AM EST
So in your logic, white clothing is evil.
DC-NYC-ATL-Lady
12:14 AM EST
Pookie, please…if you learn anything in all this, please understand that every time you write "Dessert Storm" I think of raining cupcakes. You mean "desert." I'm not trying to be snarky, I promise. I have a lot of respect for vets and I think you should at least try to spell it right.
JudyJupiter
12:17 AM EST
Unreal. This idiot can't do simple grammar?… rules for language: the system of rules by which words are formed and put together to make sentences…The offensive component of the KKK carrying our flag is the KKK, not our flag. But it's wonderful that you can't tell the difference. Let's try this. A child rapist holds up a baby. The offense is the child rapist. A mother holds up a baby. But… I am wasting my time.
JudyJupiter
8/1/2014 11:54 PM EST
Yep, racists wrap themselves in any flag. Do you have a point?
Fwb35
12:01 AM EST
Thank you for making my point for me, maybe you will actually learn something, but doubt you will retain it….
JudyJupiter
12:02 AM EST
What point? That Southern racists wrap themselves in any flag?
There are worse things than than racism: ask OJ or Bill Cosby.
Fwb35
8/1/2014 11:52 PM EST
http://archive.adl.org/learn/ext_us/images/kkk-6(flag)_small.jpg
Fwb35
8/1/2014 11:51 PM EST
http://cdn.iofferphoto.com/img3/item/175/487/197/kkk-flag-ku-klux-klan-blood-drop-flag-124b8.jpg
JudyJupiter
8/1/2014 11:53 PM EST
Yeah, the traitors are also hypocrites…
JudyJupiter
8/1/2014 11:53 PM EST
Yeah, the traitors are also hypocrites…
JudyJupiter
8/1/2014 11:53 PM EST
Yeah, the traitors are also hypocrites…
haynessn
8/1/2014 11:47 PM EST
I am from the UK, and I always been confused why you in the US seem to mix up the Confederate battle flag ( on Virginia I believe ) and the Confederate flag. The battle flag represents the men whom fought for a 'cause' most of which did not fight for slavery but their love of the land. They had the right and still do under the constitution for the right of a state to secede which they did. It was two years of war for Lincoln to attach slavery to the act. The south was winning so he invented total war and used needed the black troops. to make up numbers ( Over 5000 black troops fought for confederacy ). If someone can tell me where the racist element was present I would be grateful. It seems to be a symbol that has been hijacked.
Though there are accounts where black men pulled triggers for the Confederacy and black men guarded prisoners marching south from Gettysburg, thousands did not fight for the Confederacy. Southern states did have the right to leave the Union but the principle of national unity, from sea to shining sea, was historically more important.
DC-NYC-ATL-Lady
8/1/2014 11:55 PM EST
With all due respect, you don't know what you're talking about.
JudyJupiter
8/1/2014 11:09 PM EST
Yeah, the US invaded the South… except it was the South who started the war and carried it north. But you don't know history…
The Mexican War created the condition that made the war inevitable – new territories – and John Brown lit the fuse. Both the North and the South were wrong because the territories could not sustain plantation agriculture.
VIVA LA RAZA
8/2/2014 11:08 PM EST
How interesting it is to see so many people object to this Confederate flag while out west where I live we have been having the same success in removing the racist U.S. flag from public property and many schools. Eventually we will have a new banner that represents our people.
www.washingtonpost.com/local/a-confederate-flag-divides-a-virginia-community/2014/08/01/118792ae-18e6-11e4-9349-84d4a85be981_story.html
swaintico2012
7/19/2014 4:08 PM EST
Let's see what else should be torn down to suit the re-write history crowd: In Paris, let's start with The Arc de Triomphe de l'Étoile. It has to do with Napoleon, who caused the deaths of more than a million soldiers and civilians. In London: Tear down the monument to Lord Nelson, who cheated on his wife and left his mistress stranded without means. In Georgia, USA: Let's just deface the sculpture at Stone Mountain. Nobody in their PC-right-mind would want to tip his/her hat to those old Rebels, anyway. In Berlin: Let's just tear down the Brandenburg Gate. Tear it right down. Nazis marched through it. It must be tainted. How about Haiti, surely there must be something there that can be expunged.
This is stupid. It's a stupid move. It's a-history at its worst. Nobody was claiming that these students should have had to salute the flags in the Lee Chapel. Nobody in Washington and Lee University's last hundred years of operations has bragged that the university once had slaves. But hundreds of thousands of very brave, self-sacrificing, honorable men died fighting for those flags, many of them led by General Lee. Do the students now want him exhumed and cremated, his ashes cast to the four winds? What rubbish! Oh, and what next: Are they headed to the Smithsonian to begin destroying its exhibits, too. Rubbish!

www.washingtonpost.com/local/education/washington-and-lee-university-to-remove-confederate-flags-following-protests/2014/07/08/e219e580-06bb-11e4-8a6a-19355c7e870a_story.html
Rampant Ignorance about the Civil War