Prince Mohammed bin Salman: Naive, arrogant Saudi prince is playing with fire
German intelligence memo shows the threat from the kingdom's headstrong defence minister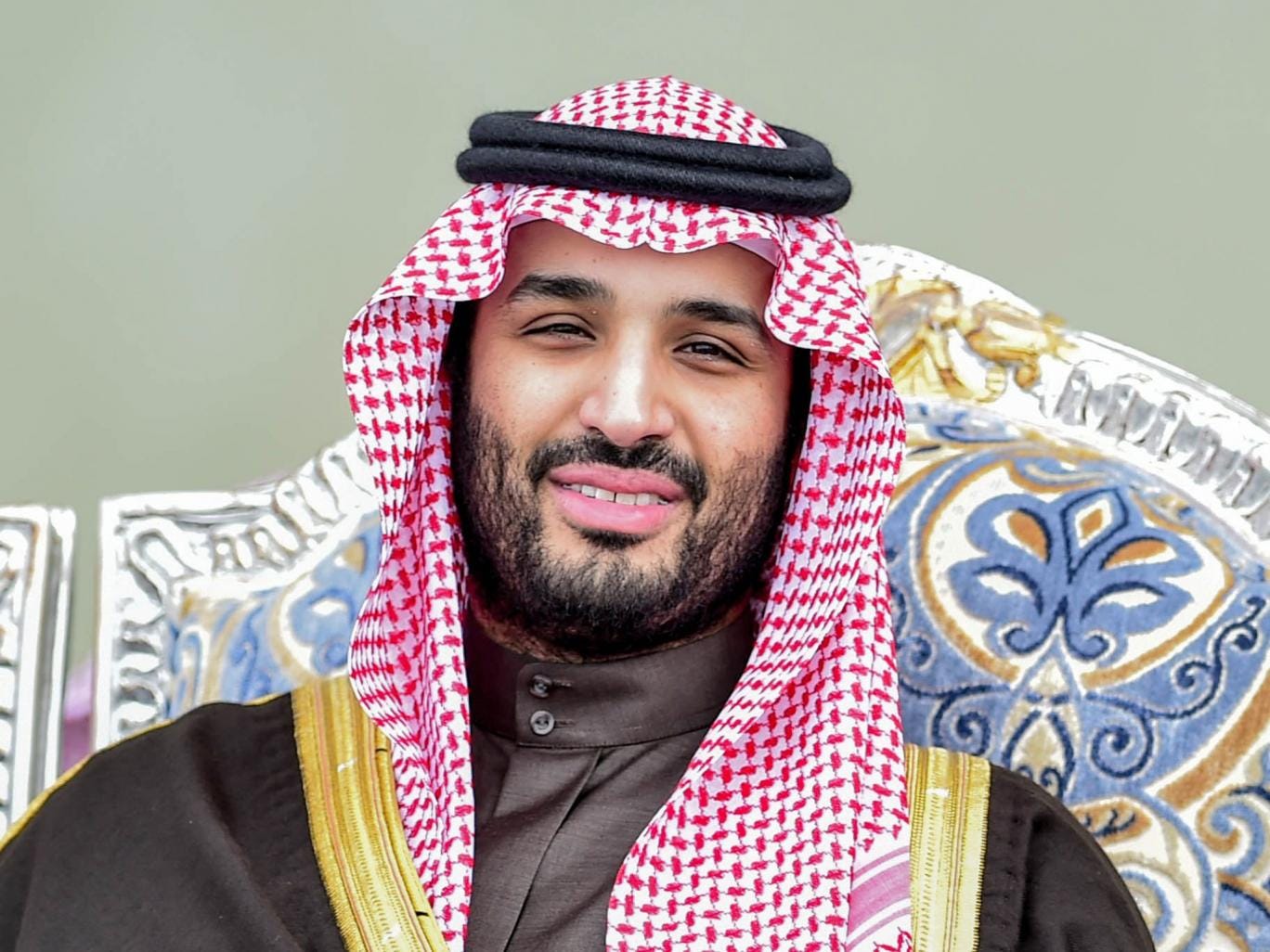 Crown Prince Mohammed bin Salman is the powerful 29-year-old favourite son of the ageing King Salman AFP/Getty Images

www.independent.co.uk/news/world/middle-east/prince-mohammed-bin-salman-naive-arrogant-saudi-prince-is-playing-with-fire-a6804481.html
German vice-chancellor accuses Saudi Arabia of funding Islamic extremism in the West
In a highly unusual moment of a Western politician attacking a critical Arab ally, Sigmar Gabriel says the time has come to make it clear to Riyadh the time of looking away is over
www.telegraph.co.uk/news/worldnews/europe/germany/12035838/German-vice-chancellor-accuses-Saudi-Arabia-of-funding-Islamic-extremism-in-the-West.html
Saudi Arabia has been a major source of financing to rebel and terrorist organisations since the 1970s, thanks to the amount it has spent on spreading its puritan version of Islam, developed by Mohammed Abdul Wahhab in the 18th century.
The US State Department has estimated that over the past four decades Riyadh has invested more than $10bn (£6bn) into charitable foundations in an attempt to replace mainstream Sunni Islam with the harsh intolerance of its Wahhabism. EU intelligence experts estimate that 15 to 20 per cent of this has been diverted to al-Qa'ida and other violent jihadists.

www.belfasttelegraph.co.uk/opinion/isis-having-spent-billions-the-wahhabists-of-saudi-arabia-and-qatar-find-they-have-created-a-monster-30533853.html
What happened in 1979? For starters, there was the takeover of the Grand Mosque in Mecca by Islamist extremists who challenged the religious credentials of the Saudi ruling family, accusing them of impiety. The al-Sauds responded by forging a new bargain with their religious conservatives: Let us stay in power and we'll give you a freer hand in setting social norms, relations between the sexes and religious education inside Saudi Arabia — and vast resources to spread the puritanical, anti-women, anti-Shiite, anti-pluralistic[,] Sunni Wahhabi fundamentalism to mosques and schools around the world.

www.nytimes.com/2015/07/29/opinion/thomas-friedman-for-the-mideast-its-still-1979.html
Our Radical Islamic BFF, Saudi Arabia
But if you think Iran is the only source of trouble in the Middle East, you must have slept through 9/11, when 15 of the 19 hijackers came from Saudi Arabia. Nothing has been more corrosive to the stability and modernization of the Arab world, and the Muslim world at large, than the billions and billions of dollars the Saudis have invested since the 1970s into wiping out the pluralism of Islam — the Sufi, moderate Sunni and Shiite versions — and imposing in its place the puritanical, anti-modern, anti-women, anti-Western, anti-pluralistic Wahhabi Salafist brand of Islam promoted by the Saudi religious establishment.
It is not an accident that several thousand Saudis have joined the Islamic State or that Arab Gulf charities have sent ISIS donations. It is because all these Sunni jihadist groups — ISIS, Al Qaeda, the Nusra Front — are the ideological offspring of the Wahhabism injected by Saudi Arabia into mosques and madrasas from Morocco to Pakistan to Indonesia.

www.nytimes.com/2015/09/02/opinion/thomas-friedman-our-radical-islamic-bff-saudi-arabia.html
Gwynne Dyer commentary: Saudis are failing to shut down fracking
Wednesday September 2, 2015 5:00 AM
"No one can set the price of oil. It's up to Allah," said Saudi Arabian Oil Minister Ali al-Naimi in May. But less devout people believe that Saudi Arabia has been trying very hard to set the price of oil — and to set it low.
Moreover, it has been remarkably successful, because last week the price of oil was in the mid $40s per barrel, down from just over $100 last May. But Riyadh is not achieving its objective.
Saudi Arabia, like any oil producer, likes a high price for its oil, but since it is very rich and has huge reserves, it thinks long-term. Watching American oil production almost double in the past seven years, mainly thanks to the rapid rise of fracking, the Saudis could see that they risked losing their role as the "swing producer" who can raise or lower the oil price just by cutting or increasing its own production.
The only way Saudi Arabia could keep that role was to drive the American frackers out of business. Production costs are secret in the oil world, but the Saudis assumed that the injection of water, sand and chemicals into shale rock at high pressure makes hydraulic fracturing — fracking — very expensive.
So the Saudi strategy is to keep its own production high in order to push the the oil price down. If the price stays low enough for long enough, high-cost producers like the frackers will have to close down. Then, once the competition had been eliminated, Saudi Arabia jacks the price back up by cutting its own production, and the glory days return.
In the meantime Saudi Arabia is losing income, too, of course, and oil revenues account for 90 percent of the national budget. It can live on savings for a while, but it needs a fairly quick win.
It would be politically unwise to cut the lavish government spending that keeps the Saudi population happy, and the government also is involved in an expensive war in Yemen. The missing income has mostly been replaced by withdrawals from the country's huge foreign reserves, estimated a year ago at $700 billion — but those reserves have fallen by $65 billion in the past year.
The brutal fact is that the Saudis are losing this battle. When the U.S. was the biggest producer of oil, before about 1970, it was the swing producer. Within a few years, it will have overtaken Saudi oil production and will be the swing producer again. And there is nothing Riyadh can do about it.
The Saudis made two mistakes. The first was to overestimate the cost of U.S. shale oil production, and assume that any price below about $80 per barrel would make it unprofitable. There are some shale oil plays for which this is true, but the costs vary wildly, according to the local geology, and can be as low as $20 per barrel. Most shale oil is profitable at $60 per barrel, and that proportion is rising rapidly as consolidation proceeds and efficiency rises.
Their other, bigger mistake was to believe that victory was possible at all. When you stop production from a conventional oil well, there is a large permanent loss of flow when you restart production. The pores in the oil-bearing rock clog up, and that permanently reduces the " bottom-hole" pressure that forces the oil to the surface.
Stopping production at a shale-oil site incurs no such loss, since the producers create the pressure themselves. Uncap it, and the flow resumes as before.
So even if the Saudis succeeded in forcing most of the shale-oil sites to close, the shale producers would just turn the flow on again as soon as Saudi Arabia declared victory and cut production to get the price of oil back up.
It will take a little more time for the Saudis to acknowledge their mistake, and they may not even be able to get the price back up to where they need it by cutting production. American production will continue to rise, and Iranian oil probably also will be coming back on the market in a big way by next year.
The Saudis will stay rich, but they will have to cut their spending, and they will suffer a permanent loss of influence. Their only consolation will be that Iran, which they see as their greatest enemy, won't be able to use its oil to buy influence, either.

www.dispatch.com/content/stories/editorials/2015/09/02/1-saudis-are-failing-to-shut-down-fracking.html
OPEC Is About to Crush the U.S. Oil Boom

www.bloomberg.com/news/articles/2015-10-20/after-year-of-pain-opec-close-to-halting-u-s-oil-in-its-tracks
As of 2013, Saudi citizens represented just 43% of the country's workers—and only some 15% of the private sector—with the rest consisting of foreign workers.
http://time.com/3699645/5-plunging-numbers-that-explain-the-world-this-week/
The oil boom over the past decade helped all of this, and was good for Saudis at home. Household incomes rose, and the number of men and women pursuing higher education multiplied. But the fat years left the economy poorly structured, economists say: 90 percent of government revenues are from oil; 70 percent of working Saudis are employed by the government; and even the private sector remains heavily dependent on government spending.
Nor did advances in education create a large professional class or inculcate a culture of hard work. Most of the country's engineers and health care workers are foreign, and many government employees vacate their offices midafternoon, or earlier.
But with oil revenues crashing and the numbers of young people reaching the work force growing by the day, those jobs have become harder to get as the government cuts costs and pushes Saudis toward the private sector, where job security and salaries are lower on average.
www.nytimes.com/2016/02/17/world/middleeast/young-saudis-see-cushy-jobs-vanish-along-with-nations-oil-wealth.html
Oh, please! Saudi Arabia isn't going to build a nuclear weapon. Saudi Arabia can't build a nuclear weapon. Saudi Arabia hasn't even built a car. (By 2017, after much effort, the country is expected to manufacture its first automobile.)
Saudi Arabia can dig holes in the ground and pump out oil but little else. Oil revenue is about 45 percent of its gross domestic product, a staggeringly high figure, much larger than petro-states such as Nigeria and Venezuela. It makes up almost 90 percent of the Saudi government's revenue. Despite decades of massive government investment, lavish subsidies and cheap energy, manufacturing is less than 10 percent of Saudi GDP.
Where would Saudi Arabia train the scientists to work on its secret program? The country's education system is backward and dysfunctional, having been largely handed over to its puritanical and reactionary religious establishment. The country ranks 73rd in the quality of its math and science education, according to the World Economic Forum — abysmally low for a rich country. Iran, despite 36 years of sanctions and a much lower per capita GDP, fares far better at 44.
And who would work in Saudi Arabia's imagined nuclear industry? In a penetrating book, Karen Elliott House, formerly of the Wall Street Journal, describes the Saudi labor market: "One of every three people in Saudi Arabia is a foreigner. Two out of every three people with a job of any sort are foreign. And in Saudi Arabia's anemic private sector, fully nine out of ten people holding jobs are non-Saudi. . . . Saudi Arabia, in short, is a society in which all too many men do not want to work at jobs for which they are qualified; in which women by and large aren't allowed to work; and in which, as a result, most of the work is done by foreigners."
None of this is to suggest that the kingdom is in danger of collapse. Far from it. The regime's finances are strong, though public spending keeps rising and oil revenue has been declining. The royal family has deftly used patronage, politics, religion and repression to keep the country stable and quiescent. But that has produced a system of stagnation for most, with a gilded elite surfing on top with almost unimaginable sums of money.
Saudi Arabia's increased assertiveness has been portrayed as strategic. In fact, it is a panicked and emotional response to Iran, fueled in no small measure by long-standing anti-Shiite bigotry. It is pique masquerading as strategy. In October 2013, after having spent years and millions of dollars campaigning for a seat on the U.N. Security Council, it abruptly declined the post at the last minute, signaling that it was annoyed at U.S. policy in its region.
Its most recent international activism, the air campaign in Yemen, has badly backfired. Bruce Riedel, a former top White House aide, says that damage to civilians and physical infrastructure "has created considerable bad blood between Yemenis and their rich Gulf neighbors that will poison relations for years. Yemenis always resented their rich brothers, and now many will want revenge." He notes that the air campaign is being directed by the new defense minister, the king's 29-year-old son, who has no experience in military affairs or much else.
But couldn't Saudi Arabia simply buy a nuclear bomb? That's highly unlikely. Any such effort would have to take place secretly, under the threat of sanctions, Western retaliation and interception. Saudi Arabia depends heavily on foreigners and their firms to help with its energy industry, build its infrastructure, buy its oil and sell it goods and services. Were it isolated like Iran or North Korea, its economic system would collapse.
It is often claimed that Pakistan would sell nukes to the Saudis. And it's true that the Saudis have bailed out Pakistan many times. But the government in Islamabad is well aware that such a deal could make it a pariah and result in sanctions. It is unlikely to risk that, even to please its sugar daddy in Riyadh. In April, Pakistan refused repeated Saudi pleasto join the air campaign in Yemen.
So let me make a prediction: Whatever happens with Iran's nuclear program, 10 years from now Saudi Arabia won't have nuclear weapons. Because it can't.

www.washingtonpost.com/opinions/saudi-arabias-nuclear-bluff/2015/06/11/9ce1f4f8-1074-11e5-9726-49d6fa26a8c6_story.html
Saudi Arabia is no friend to the United States

www.washingtonpost.com/opinions/saudi-arabia-is-no-friend-to-the-united-states/2015/05/29/64f24bac-0588-11e5-8bda-c7b4e9a8f7ac_story.html
Shocking moment Saudi historian claimed American women drive because they don't care if they are raped

Historian Saleh al-Saadoon said that in countries where women can drive they don't care if they're raped
'They don't care if they are raped on the roadside, but we do,' al-Saadoon said
Al-Saadoon also suggested that Saudi Arabia prevent rape by male chauffeurs by getting foreign female chauffeurs

www.dailymail.co.uk/news/article-2948592/Saudi-Arabian-historian-says-American-foreign-women-drive-rape-no-big-deal-them.html
Saudi Arabia gives top prize to cleric who blames George Bush for 9/11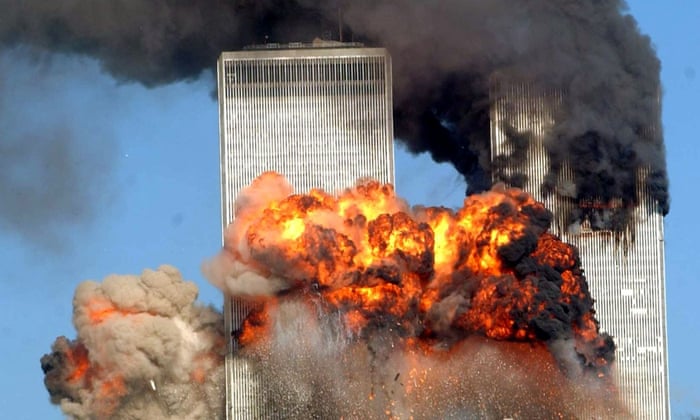 Zakir Naik said 'even a fool will know' that the 9/11 attacks were an 'inside job'. Photograph: Spencer Platt/Getty Images
"Islam is the only religion that can bring peace to the whole of humanity," he said in a video biography aired at the ceremony.

www.theguardian.com/world/2015/mar/02/saudi-arabia-gives-top-prize-to-cleric-who-blames-george-bush-for-911
The Saudi king gave a prize to an Islamic scholar who says 9/11 was an 'inside job'
Saudi King Salman, left, presented Zakir Naik, president of the Islamic Research Foundation in India, with the 2015 King Faisal International Prize for Service to Islam in Riyadh.
(King Faisal Foundation via AFP)
By Ishaan Tharoor March 4
Over the weekend, Saudi Arabia's King Salman awarded a prestigious prize to Zakir Naik, a televangelist and religious scholar from India, heralding him as "one of the most renowned non-Arabic-speaking promulgators of Islam." Naik, a trained doctor, founded the Peace TV channel, which supposedly reaches an audience of 100 million English-speaking Muslims. His popular YouTube stream includes videos titled "Who is deceived by the Satan, Christians or Muslims?" and "Does eating non-vegetarian food have any effect on the mind?"
Naik's creed is an expansive one. "Islam is the only religion that can bring peace to the whole of humanity," he said in a video biography aired at the ceremony.
The preacher is not short of controversy. His orthodox, Wahhabist views — affiliated closely with the Saudi state — are polarizing in India, which is home to a diverse set of Muslim traditions and sects. His conservatism has led him to make statements endorsing the use of female sex slaves and allegedly expressing sympathy for terrorists.
Earlier this year, hundreds of Sufi Muslims picketed a New Delhi event where Naik was speaking, demanding his arrest and accusing him of propagating a divisive, dangerous brand of Islam.
In a 2008 video, he claimed President George W. Bush was behind the Sept. 11 attacks. "Even a fool will know that this was an inside job," Naik said. Years before, he appeared to offer tacit backing to terrorist masterminds such as Osama bin Laden.
"If [Bin Laden] is terrorizing America the terrorist, the biggest terrorist, I am with him," he said in one video. "Every Muslim should be a terrorist."
In a video in 2007, he talked about how "Jews are controlling America."
In 2010, Britain's government barred his entry into the country on grounds of "unacceptable behavior."
Speaking to the New York Times earlier this week, he condemned the violence of militants like those from the Islamic State, but not without a caveat. "I am absolutely against Muslims who kill, but what is the U.S. doing?" Naik said, citing civilian casualties amid U.S. campaigns in the Muslim world. "Is the U.S. really bothered about human rights? No!"
U.S. Secretary of State John Kerry arrived in Saudi Arabia late Wednesday to consult with Salman on the status of negotiations with Iran, a Saudi foe. The United States' close relationship with Saudi Arabia endures despite the kingdom's horrific human rights record and its conspicuous role in helping spread the views preached by Islamic supremacists such as Naik.
Naik, who has also been feted in the neighboring United Arab Emirates, reportedly received a 24-karat gold medal from the Saudi king and a check for $200,000.
www.washingtonpost.com/blogs/worldviews/wp/2015/03/04/the-saudi-king-gave-a-prize-to-an-islamic-scholar-who-says-911-was-an-inside-job/
Claims Against Saudis Cast New Light on Secret Pages of 9/11 Report
By CARL HULSE FEB. 4, 2015
WASHINGTON — A still-classified section of the investigation by congressional intelligence committees into the Sept. 11, 2001, attacks has taken on an almost mythic quality over the past 13 years — 28 pages that examine crucial support given the hijackers and that by all accounts implicate prominent Saudis in financing terrorism.
Now new claims by Zacarias Moussaoui, a convicted former member of Al Qaeda, that he had high-level contact with officials of the Saudi government in the prelude to Sept. 11 have brought renewed attention to the inquiry's withheld findings, which lawmakers and relatives of those killed in the attacks have tried unsuccessfully to declassify.
"I think it is the right thing to do," said Representative Stephen F. Lynch, Democrat of Massachusetts and an author of a bipartisan resolution encouraging President Obama to declassify the section. "Let's put it out there."
White House officials say the administration has undertaken a review on whether to release the pages but has no timetable for when they might be made public.
Mr. Lynch and his allies have been joined by former Senator Bob Graham of Florida, who as chairman of the Senate Intelligence Committee was a leader of the inquiry. He has called for the release of the report's Part 4, which dealt with Saudi Arabia, since President George W. Bush ordered it classified when the rest of the report was released in December 2002.
Mr. Graham has repeatedly said it shows that Saudi Arabia was complicit in the Sept. 11 attacks. "The 28 pages primarily relate to who financed 9/11, and they point a very strong finger at Saudi Arabia as being the principal financier," Mr. Graham said last month as he pressed for the pages to be made public.
Relatives of those killed on Sept. 11 as well as plaintiffs in a federal lawsuit against Saudi Arabia have also demanded that the pages be made public, seeing them as the vital link that they believe connects an important ally of the United States to the deadly attacks. They say the pages, Part 4 of the report, could also help in determining the source of current funding for terrorist activities.
"If we stop funding of terrorism and hold those people accountable, wouldn't it make a dent in the financing of terrorism today?" asked William Doyle, whose son, Joseph, was killed in the World Trade Center. Mr. Doyle said that President Obama personally assured him after the death of Osama bin Laden that he would declassify that section of the report.
Proponents of releasing Part 4, titled "Finding, Discussion and Narrative Regarding Certain National Security Matters," have suggested that the Bush and Obama administrations have held it back for fear of alienating an influential military and economic partner rather than for any national security consideration.
Others familiar with that section of the report say that while it might implicate Saudi Arabia, the suspicions, investigatory leads and other findings it contains did not withstand deeper scrutiny. Philip D. Zelikow, the executive director of the national commission that investigated the Sept. 11 attacks after the congressional panels, said the commission followed up on the allegations, using some of the same personnel who wrote them initially, but reached a different conclusion.
"Saudi Arabia has long been considered the primary source of Al Qaeda funding, but we have found no evidence that the Saudi government as an institution or senior Saudi officials individually funded the organization," the commission said in its July 2004 report. It did note, however, the "likelihood that charities with significant Saudi government sponsorship diverted funds to Al Qaeda."
Mr. Zelikow pointed to the more thorough investigation undertaken by the commission.
"Those involved in the preparation of the famous 28 pages joined the staff of the 9/11 Commission and participated in the follow-up investigation of all the leads that had been developed earlier," he said Wednesday. "In doing so, they were aided by a larger team with more members, more powers and for the first time actually conducted interviews of relevant people both in this country and in Saudi Arabia."
"And what we found is reflected in the commission report," he said.
Demands for the release of the 28 pages began soon after the intelligence committees finished their work. In 2003, more than 40 senators called on Mr. Bush to order the material's disclosure. He refused, saying "we won't reveal sources and methods that will compromise our efforts to succeed" in fighting terrorism.
The Saudi government has also said it favored making the 28 pages public because that would make it easier to refute what it said were unfounded allegations. The embassy said Wednesday that it stood by that position.
Representative Walter B. Jones, a North Carolina Republican pushing for the release of Part 4, said the Moussaoui claims might give momentum to the declassification effort. He said he was approached Wednesday on the House floor by lawmakers inquiring how to view the 28 pages.
But there seemed to be little appetite for declassification among the Republican leaders of the intelligence panels. Senator Richard M. Burr, the North Carolina Republican who heads the Senate Intelligence Committee, said he was skeptical of the value of releasing the pages, calling them more of a historical document in a fight against terrorism that has shifted substantially since 2002.
"There may have been a level of participation by some Muslim country that is not commensurate with today," he said.
Representative Devin Nunes, Republican of California and the chairman of the House Intelligence Committee, said "the authority to declassify this document lies with President Obama."
Advocates of releasing the document have been frustrated by Mr. Obama, noting that Democrats were much more aggressive in pushing for its disclosure when Mr. Bush was president.
Mr. Doyle and Kristen Breitweiser, whose husband, Ronald, was killed on Sept. 11 in the World Trade Center, say the president assured them during separate meetings with families of the victims of the attack that he saw no reason the document should be withheld.
Mr. Doyle said he encouraged Mr. Obama at a meeting in May 2011 with surviving family members to follow through on a pledge he made two years earlier to Ms. Breitweiser. "He said: 'Bill, I know about the pages. I promise I am going to get them released,' " Mr. Doyle recounted.
The White House said it was responding to the calls to consider releasing the material.
"This administration, in response to a congressional request, last year asked the intelligence community to conduct a classification review of this material," said Edward C. Price, a spokesman for the National Security Council. "We did so in keeping with the standard procedure for determining whether classified information can be publicly released without jeopardizing national security. That process is ongoing."
Correction: February 5, 2015
An earlier version of a biographical sketch with this article misidentified the father of Prince Alwaleed bin Talal. The father is Prince Talal, not King Faisal.
www.nytimes.com/2015/02/05/world/middleeast/pre-9-11-ties-haunt-saudis-as-new-accusations-surface.html
Moussaoui Calls Saudi Princes Patrons of Al Qaeda
Zacarias Moussaoui
By SCOTT SHANE FEB. 3, 2015
WASHINGTON — In highly unusual testimony inside the federal supermax prison, a former operative for Al Qaeda has described prominent members of Saudi Arabia's royal family as major donors to the terrorist network in the late 1990s and claimed that he discussed a plan to shoot down Air Force One with a Stinger missile with a staff member at the Saudi Embassy in Washington.
The Qaeda member, Zacarias Moussaoui, wrote last year to Judge George B. Daniels of United States District Court for the Southern District of New York, who is presiding over a lawsuit filed against Saudi Arabia by relatives of those killed in the Sept. 11, 2001, terrorist attacks. He said he wanted to testify in the case, and after lengthy negotiations with Justice Department officials and the federal Bureau of Prisons, a team of lawyers was permitted to enter the prison and question him for two days last October.
In a statement Monday night, the Saudi Embassy said that the national Sept. 11 commission had rejected allegations that the Saudi government or Saudi officials had funded Al Qaeda.
From left, Prince Bandar bin Sultan, Prince Turki al-Faisal and Prince al-Waleed bin Talal were all said to be on a list of donors to Al Qaeda.
Hassan Ammar/Associated Press; Mandel Ngan/Agence France-Presse — Getty Images; Jasper Juinen/Getty Images
"Moussaoui is a deranged criminal whose own lawyers presented evidence that he was mentally incompetent," the statement said. "His words have no credibility."
Mr. Moussaoui received a diagnosis of mental illness by a psychologist who testified on his behalf, but he was found competent to stand trial on terrorism charges. He was sentenced to life in prison in 2006 and is held in the most secure prison in the federal system, in Florence, Colo. Mr. Moussaoui's accusations could not be verified.
The allegations from Mr. Moussaoui come at a sensitive time in Saudi-American relations, less than two weeks after the death of the country's longtime monarch, King Abdullah, and the succession of a half-brother, King Salman.
There has often been tension between Saudi leaders and the Obama administration since the Arab uprisings of 2011 and the efforts to manage the region's resulting turmoil. Mr. Moussaoui describes meeting in Saudi Arabia with Salman, then a prince, and other Saudi royals while delivering them letters from Osama bin Laden.
There has long been evidence that wealthy Saudis provided support for bin Laden, the son of a Saudi construction magnate, and Al Qaeda before the 2001 attacks. Saudi Arabia had worked closely with the United States to finance Islamic militants fighting the Soviet Army in Afghanistan in the 1980s, and Al Qaeda drew its members from those militant fighters.
But the extent and nature of Saudi involvement in Al Qaeda, and whether it extended to the planning and financing of the Sept. 11 attacks, has long been a subject of dispute.
Mr. Moussaoui's testimony, if judged credible, provides new details of the extent and nature of that support in the pre-9/11 period. In more than 100 pages of testimony, filed in federal court in New York on Monday, he comes across as calm and largely coherent, though the plaintiffs' lawyers questioning him do not challenge his statements.
"My impression was that he was of completely sound mind — focused and thoughtful," said Sean P. Carter, a Philadelphia lawyer with Cozen O'Connor who participated in the deposition on behalf of the plaintiffs. He said that the lawyers needed to get a special exemption from the "special administrative measures" that keep many convicted terrorists in federal prisons from communicating with outsiders.
The French-born Mr. Moussaoui was detained weeks before Sept. 11 on immigration charges in Minnesota, so he was incarcerated at the time of the attacks. Earlier in 2001, he had taken flying lessons and was wired $14,000 by a Qaeda cell in Germany, evidence that he might have been preparing to become one of the hijackers.
He said in the prison deposition that he was directed in 1998 or 1999 by Qaeda leaders in Afghanistan to create a digital database of donors to the group. Among those he said he recalled listing in the database were Prince Turki al-Faisal, then the Saudi intelligence chief; Prince Bandar Bin Sultan, the longtime Saudi ambassador to the United States; Prince al-Waleed bin Talal, a prominent billionaire investor; and many of the country's leading clerics.
"Sheikh Osama wanted to keep a record who give money," he said in imperfect English — "who is to be listened to or who contributed to the jihad."
Mr. Moussaoui said he acted as a courier for Bin Laden, carrying personal messages to prominent Saudi princes and clerics. And he described his training in Qaeda camps in Afghanistan.
Correction: February 6, 2015
Because of an editing error, an article on Wednesday about Zacarias Moussaoui, a former operative for Al Qaeda who testified that members of the Saudi royal family were donors to the terrorist organization in the 1990s, misstated the title of King Salman of Saudi Arabia when Mr. Moussaoui alleges he met with Salman in Saudi Arabia before the Sept. 11 terrorist attacks. Salman was a prince, he was not the crown prince. (He became the crown prince in 2012.)
www.nytimes.com/2015/02/04/us/zacarias-moussaoui-calls-saudi-princes-patrons-of-al-qaeda.html