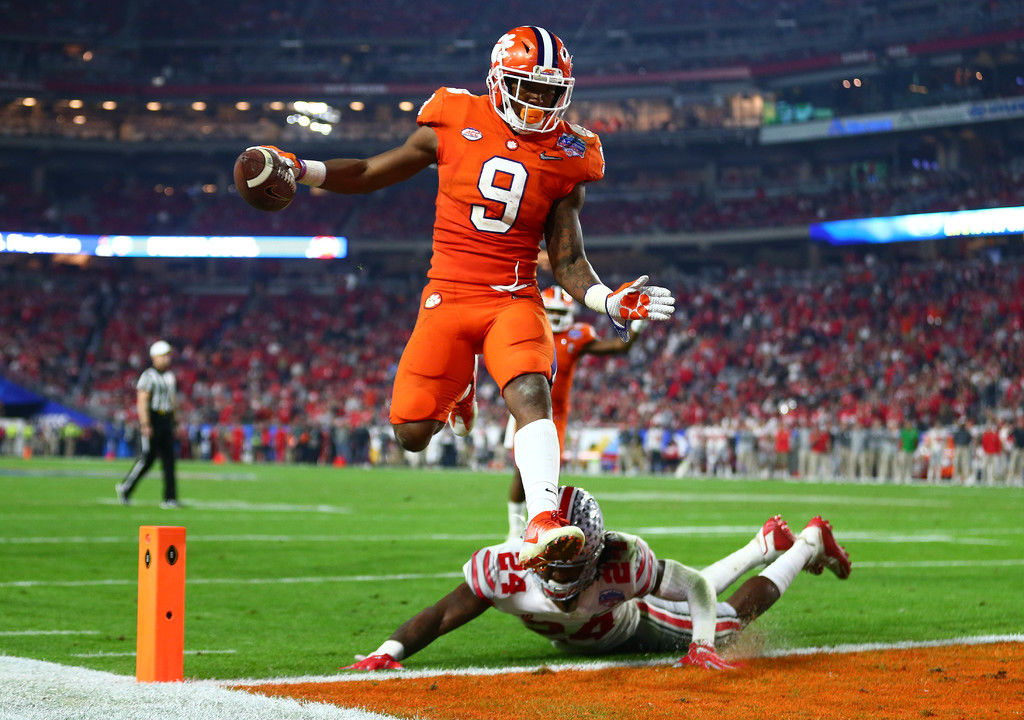 Yes, it was an historic BEAT down but we still beat that team up North…
C.J. Fuller caught a 30-yard touchdown pass for Clemson, which dealt Urban Meyer his first shutout loss as a head coach.
 CreditRoss D. Franklin/Associated Press
www.nytimes.com/2016/12/31/sports/ncaafootball/clemson-ohio-state-fiesta-bowl.html

buckeyextra.dispatch.com/content/stories/2017/01/01/main-game-story.html
TOO SWEET and the loss will sting even more next year…
No. 6 Ohio St posts record romp over Bowling Green 77-10
www.espn.com/college-football/recap?gameId=400869260
Ohio State overcomes sluggish start to beat Tulsa 48-3
http://www.espn.com/college-football/recap?gameId=400869516
Ohio State 45 Oklahoma 24
A young Ohio State team went into Norman for its first test of the season, and easily passed, running past the Sooners, 45-24.
Cornerback problem still looms large for OU
http://newsok.com/cornerback-problem-still-looms-large-for-ou/article/5518686
Barrett Sets Record, Ohio State Blows out Rutgers 58-0
http://abcnews.go.com/Sports/wireStory/barrett-sets-record-ohio-state-blows-rutgers-58-42498887
No. 2 Ohio State struggles at times but downs Indiana 38-17
www.espn.com/college-football/recap?gameId=400869643
Gambling report: Ohio State now co-favorite for title with Alabama

www.espn.com/chalk/story/_/id/17762475/gambling-ohio-state-co-favorites-alabama-presidential-odds-nfl-weekend-action-report
Badgers football: Corey Clement's big night not enough for Wisconsin in loss to Ohio State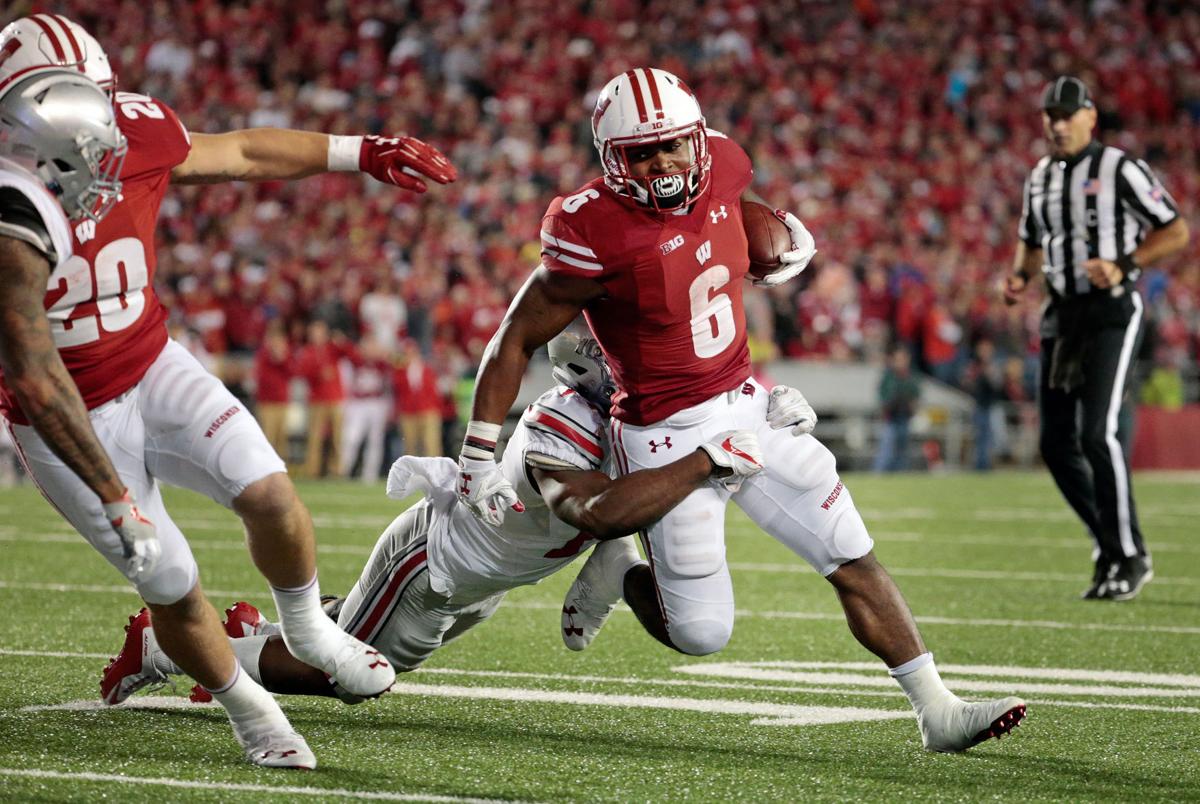 http://host.madison.com/wsj/sports/college/football/badgers-football-corey-clement-s-big-night-not-enough-for/article_6fe03063-1d87-5eea-bf20-a2a6d9f81da2.html
Ohio State falls to Penn State 24-21 in Beaver Stadium
STATE COLLEGE, PA. – The cold and dreary weather in State College, Pennsylvania was just enough to keep the Ohio State football team down. After a rough first quarter of little to no offense, the Buckeyes could not find a way to keep Penn State down, falling 24-21 for their first loss of the season.
The miserable weather reflected the sad and somber expressions of the Scarlet and Gray team members as they slowly retreated to the locker room following the final whistle. Redshirt junior guard Billy Price held a straight face while talking to the media, but said he was unsure how to feel following the first mark in the loss column for the Buckeyes.
"It's not a good feeling without a doubt," Price said. "You gotta respect who your opponent is, and you can't overlook and you have to execute. Tonight is was … (we) didn't do so much. I'm kind of numb at the moment, but, ya know, we'll get back to the drawing board in the classroom tomorrow and we'll get after what we did wrong and we'll fix it."
As the rain began to fall, Penn State received the first half kickoff. In a defensive affair that only true Big Ten football lovers could appreciate, the teams traded blows, keeping each other within arms reach. Faced with their second rowdy crowd and hostile environment in two weeks, the Buckeyes struggled to contain sophomore running back Saquon Barkley in the first quarter.
Barkley ripped off 53 yards on just four carries in the first quarter. Penn State redshirt sophomore quarterback Trace McSorley struggled to find a rhythm in the passing game in the first frame, going 2-for-7 for just 22 net yards, while doing a stellar job of escaping OSU's pass rush.
The second quarter was less about Barkley, and more about the athleticism of McSorley.
The redshirt sophomore flashed his playmaking ability. Reeling off a mixture of designed runs and scrambles, while completing his biggest pass of the half, McSorley provided an offensive boost.
Lobbing up a 34-yard toss to redshirt junior DaeSean Hamilton, OSU redshirt freshman cornerback Damon Arnette over pursued the route, allowing an easy comeback catch for the receiver.
After the chunk play, Penn State junior wide receiver Chris Godwin beat OSU redshirt junior cornerback Gareon Conley in the back right corner of the end zone.
Even when pushed hard in the first half, OSU pushed back just as hard. Led by a pounding run game from redshirt freshman running back Mike Weber, and the elusiveness of redshirt junior quarterback J.T. Barrett in the pocket, the Buckeyes were able to find a way to keep the lead in the first half.
Weber was given a steady dose of inside-zone runs, rumbling for 61 yards on 12 carries. Weber's five yard per carry average was right on par for his season mark.
Barrett occasionally struggled with his timing on routes, a part of his game he said he wanted to work on this week. Even with the inconsistencies at times, Barrett was able to complete 13 of 24 passes for 125 yards, including a 26-yard strike to redshirt junior tight end Marcus Baugh for a touchdown.
"Overall, I couldn't tell you our effort wasn't there," Barrett said. "There were just some things here and there, the little things that became big things and that's how we lost."
The second half began with an entirely different attitude for OSU. After an early punt, OSU's defense locked in, forcing Penn State into a punt of its own.
On the ensuing drive, it was junior H-back Curtis Samuel's time to shine.
Following an outstanding lead block from Weber, Samuel busted off a 74-yard scamper through the heart of Penn State. Even with such an incredible first carry of the game for the junior, OSU coach Urban Meyer only let Samuel carry the ball once more, possibly hurting OSU's chances of winning late in the contest.
The score promptly put OSU up 19-7, but the game was about to take a turn for the worse for the Buckeyes.
A blocked punt gave OSU an easy safety, but the Nittany Lions took the game into their hands.
McSorley responded to his unit trailing with a five play, 90-yard drive. Diving for the pylon, the redshirt sophomore pulled his team within a touchdown.
Even with another week in a row of the OSU defense looking surprised on certain plays, redshirt junior defensive end Tyquan Lewis said there was nothing up the Nittany Lions' proverbial sleeve, and the team will need to regroup and focus on its defense to ensure another slip-up is not in the future for the Buckeyes.
"Like I said, we just got to come back out and work on it," Lewis said. "Whatever mishaps we have, we just gotta come back and work on it."
As the special teams unit trotted onto the field, Beaver Stadium fell into a quiet murmur. That low rumble was turned into a roar, as Penn State blocked the punt, OSU's first blocked punt of the year.
The block set up an easy chip-shot field goal for Penn State, bringing the Nittany Lions within four. OSU's sideline appeared distraught over the sudden energy within Beaver Stadium, looking at each other with empty glares.
In an almost cruel twist of a fate, a team known for special teams prowess allowed another blocked kick. This time on a 45-yard field goal attempt.
Penn State junior cornerback Grant Haley returned the block for a touchdown, giving the Nittany Lions their first lead of the contest. That lead proved to be enough, as OSU failed to score on its next drive.
Barrett was sacked in back-to-back plays to end the game. Meyer said that the lack of protection for his quarterback and push by his offensive line is one of the most glaring issues.
"Offensively, we didn't control the line of scrimmage," Meyer said. "(Barrett) was under pressure all night when he threw it. And we didn't move the ball enough with the run game."
OSU returns to Columbus next Saturday to face Northwestern at 3:30 p.m. in Ohio Stadium.
httpv//youtu.be/XjWY90cuNAs
http://thelantern.com/2016/10/ohio-state-football-urban-meyer-jt-barrett-curtis-samuel-heisman-trophy-mike-weber-marcus-baugh-trace-mcsorley-saquon-barkley-falls-to-penn-state-24-21-in-beaver-stadium/
https://dailynorthwestern.com/2016/10/29/sports/football-northwestern-takes-no-6-ohio-state-down-to-the-wire-comes-up-just-short/
On night QB Tommy Armstrong is knocked from game and briefly hospitalized, nothing goes right for Huskers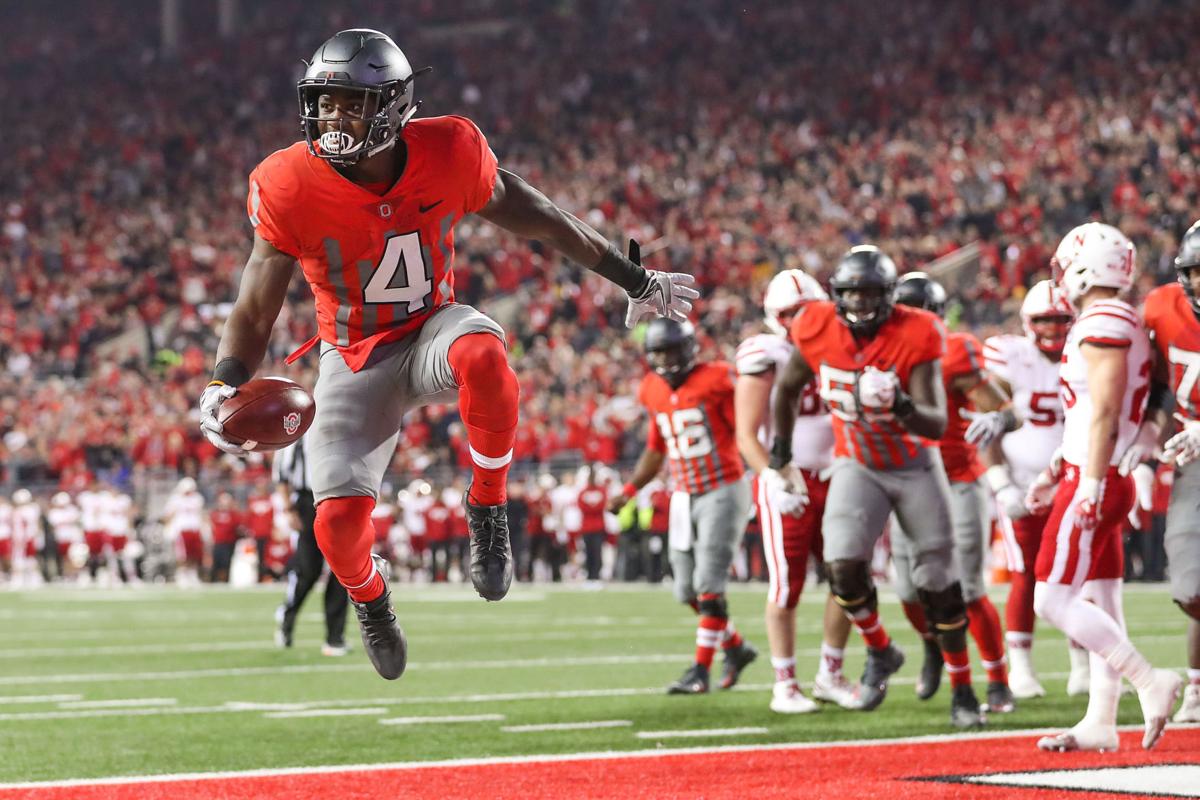 www.omaha.com/huskers/football/blowout-loss-at-ohio-state-hands-nebraska-its-second-straight/article_e466979a-a3ce-11e6-8a48-e7feee95e6d2.html
http://dataomaha.com/gameday/2016/ohio-state
Compelling as in a final score of Buckeyes 62, Cornhuskers 3. As in the Buckeyes scoring on 10 of 12 possessions. As in the Huskers getting four first downs on their opening possession and five in the rest of the game. As in Ohio State's biggest margin of victory over a ranked team ever.
www.espn.com/college-football/story/_/id/17980854/ohio-state-buckeyes-hit-reset-button-rout-nebraska-cornhuskers
Maryland blown out for second straight week, 62-3 by No. 5 Ohio State


www.baltimoresun.com/sports/terps/tracking-the-terps/bal-maryland-blown-out-for-second-straight-week-by-no-5-ohio-state-20161112-story.html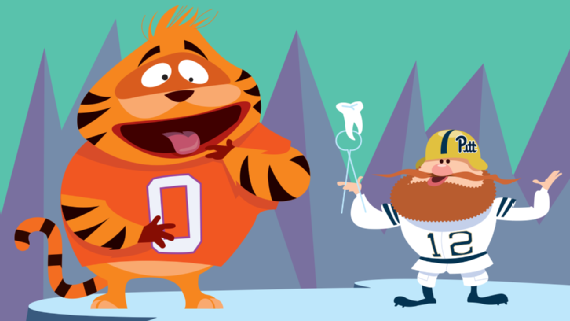 No dice: Ohio State 17, Michigan State 16

www.lansingstatejournal.com/story/sports/college/msu/football/2016/11/19/no-dice-ohio-state-17-michigan-state-16/94130714/
Urban Meyer's magic
over Michigan lives,




along with Ohio




State's CFP hopes


In a double-OT classic between storied rivals, Ohio State rallied from 10 down in the second half to beat Michigan and keep its playoff hopes alive.

www.espn.com/blog/bigten/post/_/id/139244/urban-meyers-magic-over-michigan-lives-along-with-ohio-states-cfp-hopes
Michigan can't hold off Ohio State in 2-OT heartstopper

www.detroitnews.com/story/sports/college/university-michigan/wolverines/2016/11/26/michigan-cant-hold-off-ohio-state-2-ot-heartstopper/94479622/