When Norah Wood, four, saw widower Dan Peterson, 82, alone in a supermarket in Georgia she said 'Hi old person!' Since then the two have developed a life-changing friendship. Norah's mother Tara snapped a picture of the pair's meeting in the supermarket, and went on her way. Days later she learned Peterson was a widower who had lost his wife in March. She found him through a Facebook friend and reached out. Since then, Norah frequently visits her friend Mr Dan. They even celebrated his 82nd birthday together and exchange gifts, cupcakes and hugs.

www.dailymail.co.uk/news/article-3884058/Georgia-girl-four-forms-heart-warming-friendship-lonely-widower-82-noticing-grocery-store.html
'Friends Forever': The extraordinary bond between a little boy and a WWII II vet
www.washingtonpost.com/news/inspired-life/wp/2016/11/02/friends-forever-the-extraordinary-bond-between-a-little-boy-and-a-wwii-ii-vet/
'I never knew people could love an old man so much': WWII vet, 91, 'saved from daughter's eviction' after $138,000 raised online
John Potter is facing eviction from the home he built over 50 years ago
His daughter is the person kicking him out as she wants to sell the property and put him in a home
The pair have fallen out over care for her brother who is autistic
Potter's grand-daughter has sided with him and launched the campaign to try and raise the money to buy him back his home
Success! John Potter, 91, seen earlier this year during his campaign to buy back his home, says he's 'amazed' by the more than 5,000 people who have donated beyond his $125,000 goal
Jaclyn Fraley, 35, hasn¿t spoken to her mother and stepfather in two years since she learned about their plan to place her grandfather in a nursing home

www.dailymail.co.uk/news/article-2328624/John-Potter-WWII-vet-91-saved-daughters-eviction-138-000-raised-online.html
Candid shot: Bre and Josh Ciurtas were caught in a moment of prayer just moments before they walked down the wedding aisle – the groom sat away with his eyes closed so he did not see the bridal gown

www.dailymail.co.uk/femail/article-2341234/The-tender-moment-groom-reassures-nervous-wife-prayer–catching-glimpse-wedding-dress.html
'She's my superhero': Brave toddler who lost both legs after father ran over her in horrific lawnmower accident takes first steps on prosthetic limbs
'Toddler Ireland Nugent's legs were severed in an accident involving a lawnmower on April 11
'Her father, Jerry Nugent, started up the mower at the family's Palm Harbor, Florida, home and didn't notice his daughter run in front of him
'He dragged the little girl, Ireland Nugent, down the driveway and onto the street before he realized what had happened
'The toddler instantly lost both of her legs below the knee
Little girl starts walking on prosthetic limbs as soon as they are fitted on June 17
Brave: While holding onto handrails to steady herself, Ireland Nugent, 2, walks on her prosthetic legs for the first time on Monday. She lost both her feet in an accident in April
Fighter: The toddler shows off the stickers on her temporary prosthetics in Orlando on June 17
Touching: Ireland makes a connection with father Jerry

www.dailymail.co.uk/news/article-2343489/Shes-superhero-Brave-toddler-lost-legs-father-ran-horrific-lawnmower-accident-takes-steps-prosthetic-limbs.html
THIS is Dad of the Year: Devoted Chinese father carries his disabled son EIGHTEEN MILES to school every day
The 40-year-old father from China's Sichuan province refused to give up on the boy, now 12, despite both his arms and legs being twisted and his back being hunched. Because there was no school bus and no suitable public transport the father decided that the only alternative was to make sure he carried him every day to school and back.

www.dailymail.co.uk/news/article-2577520/The-devoted-Chinese-father-carries-son-18-MILES-school-day-Sichuan-province.html
Teenage dream: Madison Robinson, 15, from Galveston Island, Texas, is already on track to becoming a millionaire thanks to an ingenious design for light-up flip-flops for kids
http://www.dailymail.co.uk/femail/article-2335195/Meet-Madison-15-year-old-Houston-entrepreneur-set-teenage-millionaire-signing-deal-Macys-fish-flops.html
Like ducks to water: William, left, and Ellenita, right, in their local pool

www.dailymail.co.uk/news/article-2245588/Water-babies-Twins-swim-length-months.html
'She's in the water! she's in the water!': Heroic cop throws himself into freezing Boston harbor to rescue stricken woman
Freezing: Boston firefighters work to rescue a woman who fell into the frigid water of Boston Harbor on Friday
http://www.dailymail.co.uk/news/article-2252308/Fort-Point-Channel–Heroic-cop-throws-freezing-Boston-harbor-rescue-stricken-woman.html
In sync: The beaver responded with a wave to the little one through the glass

www.dailymail.co.uk/news/article-2247905/Toddler-waves-beaver–creature-waves-right-back.html
Pictured: Gay couple and their adopted son who was abandoned as a day-old baby in New York subway station 13 years ago
Danny Stewart found day-old baby boy in New York station in August 2000
Judge asked if he and partner Peter Mercurio wanted to adopt the child four months later
12 years later, the couple were married by the same judge
Miracle: Danny Stewart (left) and Peter Mercurio (right) adopted the baby boy that Mr Stewart found abandoned in a Manhattan subway station in August 2000

www.dailymail.co.uk/news/article-2292751/New-York-subway-baby-Couple-adopting-abandoned-boy-destiny.html
Former Army boxing champion, 71, floors 6ft 4in thug half his age after being punched in the face in attack


Former Army boxing champion John Cokeley, 71, floored Mark Pearce twice after the 34-year-old tried to attack the pensioner

www.dailymail.co.uk/news/article-2231867/Former-Army-boxing-champion-71-floors-6ft-4in-thug-Mark-Pearce-punched-face-Torquay-attack.html
A smile as wide as a football field: High school student with cerebral palsy walks in public for the first time and is voted homecoming king

Homecoming king: Hakam Daley has cerebral palsy and has been in and out of different foster homes since he was born

www.dailymail.co.uk/news/article-2232497/A-smile-wide-football-field-High-school-student-cerebral-palsy-walks-public-time-voted-homecoming-king.html
Sad StoryWith A Happy Ending

Puppy: When his rescuers found him, Ol Boy was in a state of pain, but they cared for him in his final days, showing him a love he had never known
'We stayed by his side, patting him whenever he cried in discomfort. That was all he wanted.'
Save Our Street Dogs

Love: The other dogs in the home stayed vigil over him as well, nuzzling him when he needed comfort

Farewell: His caretakers covered him in rose petals, wrapped his paws around a single sunflower and said goodbye
http://www.dailymail.co.uk/news/article-2192585/Video-captures-animal-rescue-group-giving-dying-stray-dog-moments-love-life-slips-away.html
The heart-warming picture that inspired millions: Photo of high school runner who carries opponent across finish line becomes internet sensation

www.dailymail.co.uk/news/article-2155133/Meghan-Vogel-Inspiring-photo-shows-Ohio-runner-help-carry-competitor-finish-line.html
Apr 19, 2012
Pint-sized pianist: Lavinia Ramirez had only been learning to master the keys for six weeks when she stepped out to perform Mary Had a Little Lamb in front of a 200-strong audience aged just two-years-old

www.dailymail.co.uk/news/article-2175380/Mini-Mozart-Experts-amazed-girl-performs-piano-concert.html?ITO=socialnet-googleplus-dailymail
Girl born with no hands wins national penmanship award

Talent: Annie, who was born in China, rests the pencil between her forearms

Determined: Seven-year-old Annie Clark, who was born with no hands, has won a national penmanship award

Support: Annie is pictured with her teacher and her mother Mary Ellen. Her mother said her daughter easily dresses and feeds herself, and uses a computer
By Douglas Stanglin, USA TODAY
A first-grader who was born without hands has won a national penmanship award, the Pittsburgh Post-Gazette reports.
Annie Clark, a 7-year-old at Wilson Christian Academy in West Mifflin, Pa., got a trophy and $1,000 as one of two national winners of the Nicholas Maxim Special Award for Excellent Penmanship from the Zaner-Bloser language arts and reading company.
Annie writes by wedging a pencil between her arms, the same way she feeds herself and even paints her toenails, the newspaper reports.
The national award is one of two given to students with disabilities — the other went to an Ohio student with a visual impairment.
But no one even knew there was a special category for the disabled until after Annie had won top penmanship honors among all students at her school and the entry was forwarded to the state competition.
Contest organizers, reading a letter accompanying the entry, noted her disability and suggested that she also enter the special category, the newspaper reports.
http://content.usatoday.com/communities/ondeadline/post/2012/04/girl-born-with-no-hands-wins-national-penmanship-awards/1
Minnesota Waitress Stacy Knutson Left $12,000 Tip?
By DINESH RAMDE04/ 4/12 05:50 PM ET
– A Minnesota waitress who says a customer told her she could keep a box containing $12,000 has sued after police impounded the cash as suspected drug money.
Stacy Knutson of Moorhead, Minn., filed a lawsuit asking that the cash be returned to her. She said she believes the money was meant as an anonymous gift from someone who knew that she, her husband and five children were struggling with severe financial difficulties.
"I do know that the person gave me what was in that to-go bag," Knutson wrote in the lawsuit filed in March. "Thus as I understand it, it is mine."
A message left at Knutson's home Wednesday was returned by her attorney, Craig Richie, who said his client is "overwhelmed" and didn't want to speak to a reporter.
The lawsuit says Knutson was working at the Fry'n Pan restaurant when a customer left behind a takeout box from another restaurant. She followed the diner to her car and tried to return the box but the lady said, "No, I am good, you keep it," the lawsuit said.
When Knutson went back into the kitchen and opened the box, she found three wads of bills – $100s, $50s, $20s and $10s – wrapped in rubber bands, Richie said.
Even though she really needed the money, she decided to call police, her attorney said.
Officers told her to wait 90 days in case someone claimed the money. No one did but police still refused to return the cash, saying it was being held in a drug investigation because it smelled of marijuana, Richie said.
But if Knutson believed the diner was the rightful owner of the cash, and that the diner gave her explicit permission to keep the money, why would Knutson even bother going to police?
"She's saying, hey, this is a lot of money," Richie said. "She doesn't want to be in a position where she's doing something wrong."
After no one claimed the money, that confirmed for her that the money was truly a gift, Richie said.
Moorhead police Lt. Tory Jacobson said when money is usually found and turned over to police, the finder can keep it if no one claims it in 90 days. But in a narcotics case, the money goes to the county attorney's office unless the finder persuades a judge to award the cash to them, he said.
"That doesn't mean she can't raise the issue with the judge," Jacobson said of Knutson. "It's just not the police department's decision to make."
Richie said police told him they smelled marijuana on the bills and that a police dog confirmed their suspicions. Jacobson acknowledged that a police dog detected an unspecified drug.
But Richie said at least one of Knutson's co-workers took a deep whiff of the bills to jokingly see what that much money smells like, and the man didn't detect any scent of marijuana.
And even if the bills did smell of drugs, Richie said that doesn't give police the right to keep them. Jacobson declined to comment, citing the ongoing investigation.
The lawsuit says Knutson is not being accused of having anything to do with drugs herself.
Knutson said she was convinced about what really happened: that the windfall was God's way of answering her family's prayers.
"It is a complete miracle to see our prayers answered," she wrote, "but then difficult to face the reality of the struggle it is to obtain it (the money) from the Moorhead Police Department."___

www.huffingtonpost.com/2012/04/04/money-left-at-restaurant_n_1404103.html
'Go buy yourself a car': Struggling Texas waiter gets $5,000 tip from generous couple… on $26 bill

Happy Camper: A generous couple shelled out $5,000 on a $26 tab to help struggling server Greg Rubar

www.dailymail.co.uk/news/article-2151957/Go-buy-car-Struggling-Texas-waiter-gets-5-000-tip-generous-couple–26-bill.html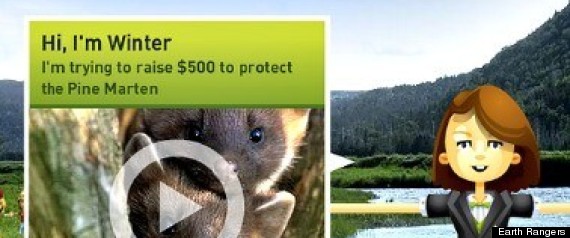 Winter Slade, 7-Year-Old, Raises Thousands For Wildlife Preservation After Being Told Her Idea Was 'Stupid'
Posted: 04/21/2012 7:07 pm Updated: 04/22/2012 3:33 pm
WASHINGTON — When 7-year-old Winter Slade decided that she didn't want presents for her birthday, but instead wanted people to give money to a charity to help protect endangered animals, her mom couldn't have been more proud.
"I thought it was awesome," said Michelle Slade, who, along with Winter and her other four kids, lives in London, Ontario. "She thought that was a great idea because she had enough toys already."
Winter got the idea from a public service announcement on television for Bring Back the Wild, a children's conservation program that works with kids to raise money to protect wild animals and their habitats. The program, run by the Canadian nonprofit Earth Rangers, encourages kids to have birthday parties where they don't take gifts but instead have their friends donate money to help protect their chosen "hero" animal featured on the Earth Rangers website. Kids who want to do this for their birthday get a conservation-themed "party pack." They also get a personalized fundraising page on the Earth Rangers website, where kids and their parents can keep tabs on how much they've raised for their animal. Half of the proceeds go toward teaching conservation in schools, and the other half go to the Nature Conservancy of Canada, a partner of Earth Rangers.
In Winter's case, she chose to help protect the pine marten, a ferret relative. Michelle says Winter hasn't been able to stop talking about her birthday plan (which isn't even until November) ever since she got the idea in her head. But one day after school, as she was telling her friends about her birthday idea while they stood around with their parents, Winter overheard some of her friends' parents making fun of her.
"One mother said to me, 'Why would you do that? That is so stupid,'" Michelle said. "Mind you, my daughter is right next to me." Two other parents also called the idea "stupid" within earshot of Winter, predicting that the charity would use most of Winter's money to pay for administrative costs versus actually helping the pine marten. Michelle was stunned by the parents' reactions.
"I leaned over and said, 'Well, I guess your child won't be invited to her party then,'" she said.
On their walk home from school, Winter started crying and asked why her friend's mom "said I was stupid." The whole incident infuriated Michelle, who said she "realized very quickly" that Winter's fundraising idea probably wouldn't work out too well since her friends' parents "seemed very diametrically opposed to it." So she decided to try another tack: reaching out to people online to see if anyone would be willing to donate to Winter's fund in a show of support for what she is trying to do. She created an account on Reddit, a social news website, and posted a link to Winter's fundraising page, asking complete strangers to pitch in even $5.
"Please help me restore her faith in humanity," Michelle said she asked people. "I didn't want her to think that adults think she was stupid."
She posted her Reddit plea on Thursday night. By Friday morning, she was surprised to see that she'd gotten some nibbles.
"When I woke up, it had a whole bunch of replies and she was already at less than $100. I thought, wow, people are really donating money," Michelle said. "These people don't even know me."
As the day went on, more people began kicking in money. One person donated $100. Another woman wrote a long message about how inspired she was by Winter and how she, too, loved nature when she was a child. Word of Winter's fundraising campaign started gaining traction on blogs and got picked up by Grist.org. People from the Nature Conservancy of Canada contacted Michelle and said they wanted to send Winter a T-shirt. They also put a tribute to Winter on their Facebook page that featured a picture of a pine marten saying, "Thank you, Winter!!"
By Saturday afternoon, Winter had raised close to $2,500. While Michelle said her daughter doesn't really understand the traction her story is getting, she does understand that she hit her goal of $500, which means she gets a free Bring Back The Wild T-shirt.
"Winter is just so excited. She talks about it all the time. The pine martin, blah blah blah, the pine martin." Michelle said. "The funniest thing is she keeps saying she's raised $15,000 instead of $1,500, which is funny because she doesn't really understand money. She's only seven."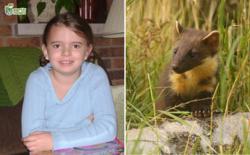 Winter spoke briefly to The Huffington Post.
Asked why she likes animals so much, Winter said, "Because they're cute and they never want to stop playing with you and they never say no." She said she has a dog, but that her favorite animal is the pine martin because "you don't have to do as much work" compared to dogs.
Michelle was reluctant to give much attention to the fact that, amid all of this, she's been in a long battle with cancer. She said she intentionally left that detail out of her Reddit posts because she didn't want to seem like she was asking people "to give money to this poor girl whose mom has cancer." Still, the reality is that Michelle's illness has taken a toll on Winter.
"Everything in our life is about cancer. You get cancer and suddenly the whole world revolves around the person with cancer," Michelle said. Winter is "my oldest and most concerned. She thinks about it a lot and cries about it a lot."
So for Michelle, even more important than seeing the dollars come in for Winter's fundraising effort is just seeing her daughter happy again.
"All she wants to do is raise money for the pine marten. It's funny and it's sweet and I don't think she even understands the scope of what's happening," Michelle said. "She just thinks it's awesome because they sent her a T-shirt.

www.huffingtonpost.com/2012/04/21/winter-slade-raises-thousands_n_1443129.html
The astonishing recovery of 'turtle boy': British surgeon helps child live normal life by removing huge back mole that resembles a shell
Villagers ostracised Didier and his family because they feared dark forces were at work
British surgeon says Didier's condition was the most extreme case he had ever seen
Didier and his family was ostracised by their village due to his condition

www.dailymail.co.uk/health/article-2135021/Turtle-boy-Child-suffers-huge-mole-resembles-shell.html
First-time mom gives birth on board plane with the help of passengers and makeshift tools sterilized with vodka

www.dailymail.co.uk/news/article-2125127/Katherine-Oyedoh-gives-birth-baby-board-plane-Africa.html
Meet 'Tiny', the 6ft 8ins paramedic who used his giant frame as a human ladder to save couple from top floor of burning house
Hero: Paramedic Lincoln Dodd, left, has been given a bravery award after he plucked a middle aged couple from a burning building by using his 6ft 8ins frame as a human ladder. He is pictured with colleague Steve Hargest

www.dailymail.co.uk/news/article-2123977/Meet-Tiny–6ft-8ins-paramedic-used-giant-frame-human-ladder-save-couple-floor-burning-house.html
Legally blind contestant stops short of Miss Florida USA title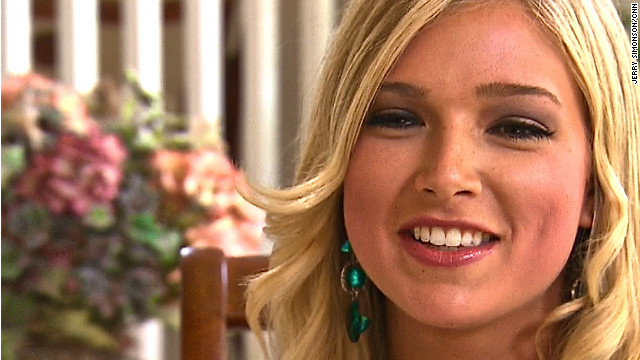 www.cnn.com/2012/07/14/living/blind-beauty-queen/index.html
Girl, 4, calls 911 to save brother's life after choking fit


'Cool and collected': Grace Varley (right) is being credited with saving the life of her brother, Myles, 2, (left) after she called 911 when he choked on chicken
www.dailymail.co.uk/news/article-2146999/Girl-4-calls-911-save-brothers-life-choking-fit.html
Ted joined Reds for a day, but changed team forever
In a Reds season of mostly sweetness and light, maybe the sweetest and lightest thing of all happened on Aug. 17.
A young man with Down syndrome who really wasn't supposed to be the batboy – not in the typical sense of the word, anyway – put some spring in the Reds' steps.
The remarkable thing wasn't that Teddy Kremer retrieved bats and foul balls and brought baseballs to the home plate umpire, it is that he did it with such aplomb, gusto and unbridled joy.

http://news.cincinnati.com/article/20120915/NEWS10/309150118&Ref=AR

Bam! This is the moment a stunned dog is on the receiving end of a left hook from a feline nemesis
GOOD news POSITIVE stories
Hello old person positive stories