This year's summer 'fighting season' had seen considerably less violence than previous seasons with incidents down 43 per cent over last year which meant 70 fewer attacks each week.
www.telegraph.co.uk/news/worldnews/asia/afghanistan/8691658/Taliban-fighters-plotting-spectacular-attack-on-British-troops.html
President Obama's "surge" of troops into Afghanistan to continue the Sisyphean task of nation-building was an attempt to look presidential and avoid the wimp factor. Special Forces serve without the expectation of personal glory because they operate in the shadows.
The reason to remain in Afghanistan at current brigade-size levels no longer exists.
U.S. officials believe al-Qaeda on brink of collapse
By Greg Miller, Published: July 26
U.S. counterterrorism officials are increasingly convinced that the killing of Osama bin Laden and the toll of seven years of CIA drone strikes have pushed al-Qaeda to the brink of collapse.
The assessment reflects a widespread view at the CIA and other agencies that a relatively small number of additional blows could effectively extinguish the Pakistan-based organization that carried out the Sept. 11, 2001, terrorist attacks — an outcome that was seen as a distant prospect for much of the past decade.
U.S. officials said that al-Qaeda might yet rally and that even its demise would not end the terrorist threat, which is increasingly driven by radicalized individuals as well as aggressive affiliates. Indeed, officials said that al-Qaeda's offshoot in Yemen is now seen as a greater counterterrorism challenge than the organization's traditional base.
http://www.washingtonpost.com/world/national-security/al-qaeda-could-collapse-us-officials-say/2011/07/21/gIQAFu2pbI_story.html
The strategy is to keep the Taliban on the outskirts while the cities and villages behind the Marines gradually accept the government's help and in return, give their allegiance.

www.usatoday.com/news/world/afghanistan/2011-07-28-us-shifts-helmand-strategy_n.htm
For the first time in five years insurgent-initiated attacks in Afghanistan have not increased with the start of a new fighting season, suggesting that a surge of U.S. forces has blunted Taliban momentum, according to the coalition forces.
The Taliban is "feeling the effects" of a surge strategy over the winter to drive militants out of former Taliban strongholds and hold the terrain, said Navy Lt. Cmdr. Colette Murphy, a spokeswoman for the coalition command in Kabul, though she cautioned that the Taliban is not defeated.

www.usatoday.com/news/world/afghanistan/2011-07-28-taliban-attacks-afghanistan-surge_n.htm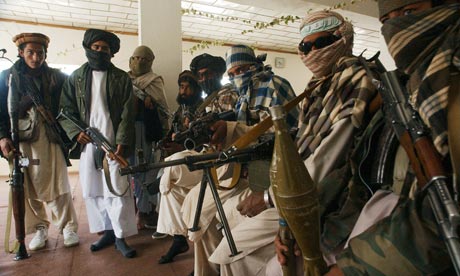 During the current fighting season, Taliban forces have disdained attacking NATO forces and instead resort to suicide attacks to cripple the power of the Karzai/Kabul government.
12 Police, Child Killed in Southern Afghanistan Suicide Blast
Sunday, July 31st, 2011 at 3:50 pm UTC
A suicide car bombing in southern Afghanistan's volatile Helmand province has killed 12 police officers and a child, the first such major attack in an area where Afghan forces recently took over full security responsibility from NATO-led troops.
http://blogs.voanews.com/breaking-news/2011/07/31/12-police-child-killed-in-southern-afghanistan-suicide-blast/
Afghan civilian deaths up 15% this year, U.N. report says
The United Nations, in a report that paints a picture of deteriorating safety, says it has documented 1,462 Afghan civilian deaths from January to June — most of them caused by insurgents.
July 15, 2011| By Laura King, Los Angeles Times
The grim figures contrast with the relatively upbeat security assessments presented recently by senior U.S. military officials as an American troop drawdown gets underway.
The Afghan war claimed 15% more civilian lives in the first half of this year than in the same period a year ago, the United Nations said in a report Thursday that painted a picture of deteriorating safety across the country.
The U.N. said it had documented 1,462 civilian deaths from January to June, four-fifths of them caused by insurgents. The report singles out the "dramatic growth" in the use of so-called improvised explosive devices, or IEDs, whose pressure plates can be tripped even by the weight of a child.
"Afghan children, women and men continue to be killed and injured at an alarming rate," said Staffan de Mistura, head of the U.N. mission in Afghanistan.
Violence has soared in the last two months with the advent of the "fighting season," which arrives with warmer weather.
The number of security incidents hit an all-time high in June, including the largest number of IED attacks recorded in a single month, the report says. May saw 368 civilian deaths, the largest number since the U.N. began tracking noncombatant fatalities five years ago. June had nearly as many, with 360.
Although Western troops are responsible for a much smaller share of civilian deaths than are insurgents, public anger over these fatalities tends to be more pronounced. Fourteen percent of the deaths were blamed on the NATO force and its Afghan allies, and responsibility for the remainder could not be determined.
Civilian casualties have been a major point of friction between Afghan President Hamid Karzai and the Western militaries, and a new dispute erupted Thursday in Khowst province, on the border with Pakistan. Provincial spokesman Mobariz Zadran said six civilians, including an 11-year-old girl, were killed in a NATO-led night raid, sparking an angry demonstration in the province's capital.
Protesters chanting anti-U.S. slogans carried the bodies through the streets of Khowst city. The NATO force said the incident was being investigated…

http://articles.latimes.com/2011/jul/15/world/la-fg-afghan-civilians-20110715
Ghulam Haider Hamidi had been warned. Friends and relatives had for months urged the mayor of Kandahar city to leave his treacherous post and return to his quiet life as an accountant in Northern Virginia.
When his son-in-law told him this year that he was crazy to stay, Hamidi, 65, recounted a story. He had visited his home village the day before, he said, escorted by U.S. troops willing to die for Afghanistan.
"It would be shameful for me to leave Afghanistan," Hamidi said. It was his duty to stay, he said, no matter what.
On Wednesday morning, a suicide bomber with explosives hidden in his turban killed Hamidi inside his downtown office, according to Afghan officials. His death raised to new heights the fear among Kandahar officials and served as another in a quick succession of blows this year to President Hamid Karzai's grip on southern Afghanistan.
Insurgents have waged a killing spree in Kandahar, not in large formations to fight U.S. troops but in stealthy acts of assassination. The attacks have unraveled the governing structure and weakened Karzai's hold on a city that was once the Taliban's heartland and remains the nerve center of southern Afghanistan.

www.washingtonpost.com/world/kandahars-mayor-killed-in-suicide-attack/2011/07/27/gIQA3w0HcI_story.html
The influential pro-Western mayor of a key Afghan city was assassinated today by a suicide bomber who hid explosives in his turban – the third top-ranking official killed by the Taliban in a month.
The murder of Ghulam Haider Hamidi, a close ally of beleaguered President Hamid Karzai, raised further disturbing questions about Afghanistan's transition process with responsibility for security being transferred from British, US and other Western troops to Afghan forces.
Mr Hamidi had been seen as a possible successor to President Karzai's powerful half-brother, gunned down on July 12 in his heavily fortified home in Kandahar, the Taliban's spiritual home, by his own bodyguard.
The assassination of Ahmed Wali Karzai set off a power struggle in Kandahar and raised doubts about the strength of the president's support in the south as well as the stability of the critical area for the U.S.-led war effort.

www.dailymail.co.uk/news/article-2019291/Afghan-mayor-Ghulam-Haider-Hamidi-killed-suicide-bomber-turban-explosives.html
Afghanistan government under threat after second assassination in a week
Questions raised over whether Hamid Karzai's power structure could collapse before western combat troops depart in 2014
Julian Borger, diplomatic editor and Lianne Gutcher in Kabul
guardian.co.uk, Monday 18 July 2011 19.32 BST
The assassination of a close ally and mentor of Hamid Karzaia week after the killing of the president's powerful half-brother has raised new questions over whether Afghanistan's precarious power structure could collapse even before the departure of western combat troops in 2014.
Jan Muhammad Khan was killed when two gunmen stormed his walled compound in Kabul on Sunday night, holding off Afghan security forces until Monday morning. The attackers also gunned down an MP from Khan's home province, Uruzgan, before being killed themselves.
The assassinations of the two powerful warlords, who once seemed unassailable, have caused widespread shock.
Ahmed Shah Behsad, an MP from Herat, said: "These killings show the weakness of failure of Karzai's politics. The situation is crisis. Karzai has lost control of the country."
The Taliban said they carried out the killing, but that could not be confirmed. It is also unclear whether they were behind the death last week of Ahmed Wali Karzai, the president's half-brother, who was shot at close range by his own security chief at his home in Kandahar. A week on, explanations ranged from a vendetta over money to the possibility that the security chief had been "turned" by the Taliban in Pakistan.
The two targets had much in common. Ahmed Wali was the president's closest sibling and the mainstay of his support in Kandahar. Khan was described by some as a surrogate father to the Karzai brothers, and he held similar sway over Uruzgan.
Both men were warlords who had built their power on force and were reported to have amassed fortunes from the drug trade. In the absence of more legitimate institutions, western forces had relied on them to help fight the Taliban. Ahmed Wali ran a paramilitary group called the Kandahar Strike Force, which co-operated with Nato special forces and the CIA.
Khan, another member of the president's Popolzai tribe, had left Uruzgan in 2006 on the insistence of Dutch troops unhappy with his drug-running, but his influence persisted. His nephew, Matiullah, runs a private army in Uruzgan that helps fight the Taliban and protects Nato convoys for cash. Khan was believed to have helped the US target suspected Taliban fighters – and his rivals.
Thomas Ruttig of the Kabul-based Afghan Analysts Network wrote on Monday: "With his rivals, [Jan Muhammad Khan] dealt ruthlessly. He labelled them Taliban, and sent the special forces after them – who misinterpreted their mandate to support the 'central government' as supporting one man against his personal rivals and who appreciated his qualities as an effective Taliban hunter."
Two months ago a key Karzai ally in the north, police chief Muhammad Daoud Daoud, was killed in Takhar province by a Taliban suicide bomber who infiltrated a meeting between local officials and Nato officers.
The spate of high-profile assassinations has come amid a string of other killings of figures within the country's informal power structure – a network of establishment figures, warlords and drug-runners.
Cumulatively, observers say, the killings have sapped Hamid Karzai's political strength and undermined his ability to withstand a Taliban onslaught when western troops leave.
Gerard Russell, a former British diplomat to Afghanistan, said: "The balance of power is being radically destabilised, and central government is losing any prospect of wielding authority. The targets are really the linchpins of the post-2001 security settlement, and they are being pulled out one by one. So it's even more serious that it looks. Afghanistan has been built on building blocks like these."
Khan's killing coincided with departure of General David Petraeus, the architect of Nato's military strategy in Afghanistan, to become CIA director in Washington, and came a few hours after a ceremony on Sunday to mark the start of transition from Nato to Afghan-run security in the first Afghan province, Bamiyan. A similar handover will be marked this week in Lashkar Gah, the British-garrisoned administrative centre of Helmand province, where seven Afghan policemen were killed at a checkpoint on Monday.
The transition is due to be completed by the end of 2014, when all western combat troops are due to have left. However, several observers said that the spate of killings of Karzai relatives and lieutenants raised doubts that the president's authority would hold up that long.
"The biggest thing is the psychological impact on Karzai losing two people very close to him and to the family," Ruttig said. "In a system here that is very patronage-based, that he is not able to protect his closest allies will have consequences. People will hedge their bets, in case the Taliban come back one day. They will make deals so they can survive that. With the first western soldiers leaving there is an atmosphere of concern and fear. People sending their sons out of the country to study or giving money so smugglers can take them abroad … they don't trust that the institutions are sustainable enough to survive."
www.guardian.co.uk/world/2011/jul/18/afghanistan-government-assassination-hamid-karzai
Ahmed Wali Karzai, the corrupt and lawless face of modern Afghanistan
The murder of Afghan president's brother leaves a dangerous vacuum which the Taliban may exploit
Simon Tisdall guardian.co.uk, Tuesday 12 July 2011 15.21 BST
Ahmed Wali Karzai, who was gunned down in his home in Kandahar by a bodyguard, was in many ways the personification of modern-day Afghanistan – corrupt, treacherous, lawless, paradoxical, subservient and charming. Now with his violent death Karzai has also come to symbolise Afghanistan's enduring tragedy.
"My younger brother was martyred in his house today. This is the life of all Afghan people. I hope these miseries which every Afghan family faces will one day end," said his brother, Hamid Karzai, the Afghan president. But the hopes of American military commanders will be focused on a more immediate concern: how to prevent a power vacuum undermining their against-the-clock efforts to stabilise Kandahar and Helmand.
Karzai's was the modern face of warlordism, a man who had long been a force to be reckoned with in southern Afghanistan. He batted away repeated waves of allegations of drug trafficking, kleptocracy and money-laundering. His close personal connections to the presidency in Kabul was one important protection. His senior role in the Popalzai tribe and his chairmanship since 2005 of Kandahar provincial council bolstered his reputation as an Asian version of a mafia don.
Crucially, he was seen as a born survivor and indestructible powerbroker, a rain-maker who could not be bypassed or sidelined. After all, Karzai had overcome US attempts to push him out of the way and had shrugged off several assassination attempts. He once boasted nine suicide bombers had died in attempts to kill him. It couldn't last. Early on Tuesday morning his luck ran out.
The story could have been very different. As US and Nato efforts to pacify the south ran into ever greater Taliban resistance from 2007 to 2009, allied commanders and the western media began to apply ever greater scrutiny to the reliability of the west's Afghan partners. The US wanted the Afghan government to do more, do it better, and do it quickly. The war's growing unpopularity meant there was less tolerance for shifty allies like Karzai perceived to have a foot in both camps.
American frustrations burst into the open in October 2009 when serving and retired officials told the New York Times Karzai was a key player in Afghanistan's illegal opium trade, which helps fund the Taliban insurgency, while on the CIA payroll. Specifically, it was alleged Karzai helped recruit and run a paramilitary militia, known as the Kandahar Strike Force, used to conduct covert raids on Taliban leadership targets – a death squad.
The floodgates opened. Even as Karzai denied the allegations, new claims surfaced that he was secretly dealing with Taliban leaders; that he lived rent-free in a luxury home owned by a notorious drug dealer; that he masterminded massive fraud and ballot-rigging in the 2009 presidential election that saw his brother returned to power; that he was using his local influence to lease illegally acquired land to Nato and American forces for inflated rents; that he was a money-launderer on an epic scale.
As usual, none of these claims could be definitively proved and Karzai denied all wrongdoing. "I am not a drug dealer. I never was and I never will be. I am a victim of vicious politics," he said in 2008 when claims emerged he was profiting from the $4bn a year drugs trade. A year later, he was stonewalling again. "I don't know anyone under the name of the CIA. I have never received any money from any organisation. I help, definitely. I help other Americans wherever I can. This is my duty as an Afghan."
All along, it was whispered, people in Kandahar who knew the truth kept their mouths shut, either for fear of retribution or because they were on the payroll too. Talking to the Times's Anthony Lloyd, one western official compared Kandahar to Boston during 1930s prohibition: "If you exist outside of the sphere of Karzai cartel influence, then life is tense," the official said. "There is an awful lot of violence here, motivated by power, money, and drugs. There is a desire to preserve instability, cloaked under the figleaf of respectability."
Unable to push Karzai aside (in part due to the steadfast support of his president brother), and apparently fearful of the consequences if they eliminated him themselves, the Americans changed tack in the spring of 2010, as General David Petraeus's surge strategy came into operation in the south. Instead of vilifying him, they co-opted him, and bolstered his standing by involving him in planning for the new strategy.
The decision raised hackles both in Washington, where it was feared it would tarnish the credibility of the war effort, and in Afghanistan, where many local people concluded the Americans were not serious about rooting out corruption and misgovernance.
"The plan is to incorporate him, to shape him. Unless you eliminate him, you have to," one coalition official conceded. "You can't ignore him. He's the proverbial 800lb gorilla and he's in the middle of a lot of rooms. He's the mafia don, the family fixer, the troubleshooter." And so Karzai survived again, by all accounts running Kandahar like a personal fiefdom.
Born in the southern city of Karz in 1961 and one of eight children – he had six brothers, including Hamid Karzai, and a sister – Ahmed Wali Karzai could be charming as well as ruthless. Visiting VIPs and Nato generals would routinely be given the royal treatment when entering his compound. Britain's Major-General Nick Carter, who served as Nato commander in Kandahar, once described a conversation in which Karzai enquired enthusiastically about Chelsea football club's Premier League performances, claiming to be a keen fan. In numerous interviews Karzai smoothly handled western reporters, a skill that sometimes escaped his brother.
Much as his presence posed a problem for the US and Nato, Karzai's sudden departure from the scene raises another set of worries, not least that the Taliban may be encouraged in their efforts to roll back hard-won gains across Kandahar province. The vacuum caused by his death is potentially dangerous in itself, while the implications for stuttering US attempts to engage the Taliban in peace talks may be equally unhelpful.
If nothing else, Karzai was a man whose life experience spanned both sides of the Afghan divide. His murder renders that gulf just a little bit wider.

www.guardian.co.uk/world/2011/jul/12/ahmed-karzai-modern-afghan-warlord
Afghanistan's central government is corrupt, predatory, illegitimate, ineffective and artificial.
Elaborate ruse behind vast Kabul Bank fraud
By Joshua Partlow, Published: June 30
KABUL — The top two officials of Kabul Bank used fake names, forged documents, fictitious companies and secret records as part of an elaborate ruse to funnel hundreds of millions of dollars to shareholders and top Afghan officials, according to newly obtained documents and interviews.
The scheme overseen by Sherkhan Farnood, the bank's former chairman, and Khaililullah Frouzi, the chief executive, helped to cover up a vast disbursal of funds to Afghanistan's ruling elite, the documents and interviews with bank insiders as well as U.S. and Afghan officials show. Among the major recipients was Mahmoud Karzai, the president's brother, who allegedly received $22 million in loans; some parliament members, warlords and cabinet ministers, including Mohammed Fahim, Afghanistan's first vice president, are alleged to have received smaller sums.
Farnood and Frouzi were detained Wednesday night in the first high-level arrests since the scandal began. Both deny responsibility, and neither has been charged with a crime, but Afghanistan's attorney general, Mohammed Ishaq Aloko, said in a brief interview that the evidence against them is "quite clear.''
The documents, from the Afghan government and from the bank, provide the most detailed account yet of how the fraud was carried out in the years before it was discovered in 2010, forcing the Afghan government to take over the bank, split it in two, dissolve the shareholders' assets and spend more than $800 million to bail it out.
The crisis at Kabul Bank has shaken confidence in Afghanistan's financial system and caused the lapse of the International Monetary Fund's line of credit, which has stymied tens of millions of dollars of foreign aid to the country. Now the job of recovering as much as possible of the $912 million in loans amounts to perhaps the most serious task for President Hamid Karzai's government outside of fighting the Taliban.
Without a successful resolution of Kabul Bank's problems, said one senior U.S. official, Afghanistan could face "the collapse of the banking sector."

www.washingtonpost.com/world/asia-pacific/elaborate-ruse-behind-vast-kabul-bank-fraud/2011/06/30/AGL3bmsH_story.html
Watchdog Says U.S. Aid Money in Afghanistan May Be Fueling Insurgency
ByYochi J. Dreazen
Updated: July 20, 2011 | 3:23 p.m.
July 20, 2011 | 9:00 a.m.
The United States' inability to control the billions of dollars of American aid flowing into Afghanistan every year is increasing the risk that some of that money is inadvertently fueling the Afghan insurgency, according to a scathing new report by one of the U.S. government's own watchdogs.
The audit by the Special Inspector General for Afghanistan Reconstruction paints a dispiriting picture of a massive U.S. aid effort that's effectiveness has been seriously impaired by a lack of effective oversight and an Afghan government that refuses to rein in corruption.
The United States has spent more than $70 billion on security assistance and development projects in Afghanistan since 2002, and the Obama administration has made clear that it will continue sending extensive financial aid to the impoverished country even after the U.S.-led war winds down in 2014. Absent far-reaching policy changes, the report says much of that money may be misspent, embezzled, or passed into the hands of the country's militants.
"While U.S. agencies have taken steps to strengthen their oversight of U.S. funds flowing through the Afghan economy, they still have limited visibility over the circulation of these funds, leaving them vulnerable to fraud or diversion to insurgents," the staff of acting Special Inspector General for Afghan Reconstruction Herbert Richardson wrote in the report released on Wednesday. "We found that agencies have not instituted sufficient controls over U.S. funds, limiting their oversight."
The political debate over Afghanistan focuses on the uncertain state of the U.S.-led military campaign, but the report concentrates on an equally important aspect of the broader war effort: the ongoing U.S. push to find ways of limiting the endemic corruption sapping public confidence in President Hamid Karzai's government.
Corruption has emerged as one of the biggest sources of tension between Washington and Kabul, which have been publicly feuding over the issue for months. Last fall, Afghan Finance Minister Omar Zakhilwal said the United States and its allies were responsible for billions of dollars in cash flown out of Afghanistan and believed stolen. "We strongly believe that the bulk of this money is from the huge contracts that our international partners have given out directly to big companies, particularly private security companies, without any involvement from the Afghan government," Zakhilwal said at the time.
The accusations infuriated many senior U.S. officials. Shortly before leaving Afghanistan this summer, then-Ambassador Karl Eikenberry lashed out at Karzai for arguing that U.S. aid programs were to blame for the country's pervasive corruption.
"When we hear ourselves being called occupiers and worse, and our generous aid programs dismissed as totally ineffective and the source of all corruption, our pride is offended and we begin to lose our inspiration to carry on," Eikenberry said during a speech at Herat University in northern Afghanistan.
Indeed, the new audit—the product of nearly eight months of work by U.S. Investigators—highlights multiple instances where the Karzai government went out of its way to hamper anti-corruption efforts.
In one example cited in the report, Treasury Department officials forwarded the names of 21 Afghans suspected of committing financial crimes to the Afghan Attorney General's office, but the Afghans only opened up four formal prosecutions, angering the Treasury personnel. In May, meanwhile, the Karzai government banned American advisers from working at the country's central bank and made clear they wouldn't be allowed to return.
"Treasury currently has no plans to reengage at the Central Bank as the working conditions for advisers there have become hostile," the department noted in a memo published in the audit.
The report made clear that the Afghans don't deserve all of the blame, however. It criticized the United States for failing to record the serial numbers of the aid money given to contractors and other recipients, making it virtually impossible to track the money's movement. The report also faulted the United States for allowing prime contractors to pay their Afghan partners through unlicensed wire-transfer companies, again making it difficult to ensure aid money ends up in the right hands.
"The United States is unable to record information on these funds when they enter Afghanistan's economy, and the Afghan and U.S. governments are unable to track these funds as they move from person to person," the report concluded.
Although careful to argue that both the U.S. and Afghan governments bear some responsibility for the lack of effective oversight, the report cites numerous examples of Afghan government misconduct.
Last year, the U.S. government purchased two custom-built bulk currency counters for the customs area at the Kabul airport to make it harder for Afghans to smuggle large sums of money out of the country. But the report notes that the machines weren't installed for seven months because of "disagreements over where to place" them. Afghan VIPs, meanwhile, are allowed to board planes without having their cash scanned by the machines or being forced to submit to any form of search by U.S. or Afghan officials, the report said.
The auditors also note that Afghan officials spent eight months arguing with the United States over the installation of signs at the airport reminding travelers that they had to declare if they were carrying more than $22,000 in cash. The Afghans finally signed off on putting up the signs, but refused to install them at the entrance to the airport, where they would be seen by passengers before they passed through customs, meaning "passengers are not informed of the requirement to declare their currency until it is too late" to actually do so. Afghan officials told their American counterparts that they wanted to reserve all of the space near the airport's entrance "for advertisements."

www.nationaljournal.com/nationalsecurity/watchdog-says-u-s-aid-money-in-afghanistan-may-be-fueling-insurgency-20110720
Without a tax base, the Kabul/Karzai government can not maintain a national army; it will not remain in power. "The Afghan security forces…cost the United States $11.6 billion this year…"

www.washingtonpost.com/world/asia-pacific/in-helping-afghanistan-build-up-its-security-forces-us-is-trimming-the-frills/2011/08/24/gIQAwYmhfJ_story.html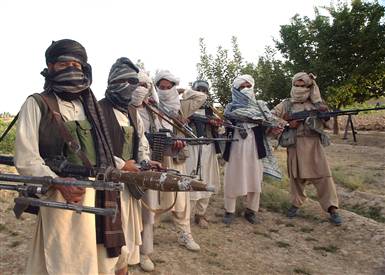 Negotiations to set the terms of the U.S. partnership with Afghanistan in the decade after 2014 are faltering as the two countries struggle to bridge the gap between their demands, according to U.S. and Afghan officials.
After months of talks, some of the officials involved are growing increasingly pessimistic about the prospect of a substantive "strategic partnership" declaration anytime soon that would allow for a long-term U.S. troop presence in exchange for protection guarantees for Afghanistan and support for the nation's security forces. U.S. -led NATO forces are set to leave Afghanistan by the end of 2014.
…Afghan officials appear particularly worried that as the U.S. troop withdrawal accelerates, Washington's commitment to paying large sums long into the future to support Afghanistan's security forces will diminish.
…Afghan officials are also demanding more firepower, including F-16 fighter jets and Abrams tanks — equipment that U.S. military officials argue is prohibitively expensive and unnecessary for the young Afghan army.
"We're not going to buy them jets. We're not going to buy them tanks," one U.S. military official said, speaking on the condition of anonymity to discuss the situation candidly.
The Afghans want the United States to fund their security forces well into the future, despite estimates that the cost to Washington of such support in 2014 would be about $8 billion.

www.washingtonpost.com/world/asia-pacific/talks-on-long-term-afghan-us-partnership-stalled/2011/07/27/gIQAAX0AfI_story.html
Dysfunction and dread in Kabul
…That optimism and energy vanished long ago, gradually replaced by cynicism and fear. The trappings of democracy remained in place, propped up by a vast international apparatus, but the politics of ethnic dogfights, tribal feuds and personal patronage continued to prevail. Government agencies were awarded to ethnic factions as fiefdoms for petty extortion. Aid money vanished into powerful pockets, and the once-moribund drug trade flourished.

www.washingtonpost.com/opinions/dysfunction-and-dread-in-kabul/2011/07/13/gIQAQpBlGI_story.html
Against the clock in Afghanistan
By David Ignatius, Published: June 30
KHOST, Afghanistan
A Taliban prisoner named Mohammed Nazir is brought into the warden's office here in ankle cuffs and seated on the couch next to me. He is wary but articulate about what ails his country. "The major problem is our justice system. It is corrupt," he says. And he's right.
The Taliban's greatest asset has been its ability to provide quick justice in a country shattered by war and corruption. It was the recruiting card for Afghans such as Nazir, a 31-year-old mullah with a long black beard and sparkling white teeth, who was convicted of helping plant roadside bombs.
Here lies the biggest challenge for America as it begins to reduce forces in Afghanistan. The United States must help the Afghan government provide justice and other basics of governance in the Pashtun areas where the Taliban took root. An old Pashtun proverb says that "a country without law is a jungle," and if the jungle remains, the Taliban wins.
I had a glimpse this week of some new U.S. efforts to fill this vacuum of governance, in visits to Khost near the eastern border and Baghlan province in the far north. I came away impressed by these projects but wishing they had begun years ago, at the beginning of the 10-year war in Afghanistan. Now, with American patience exhausted and U.S. combat power on the decline starting this month, there may not be enough time.
The trip to Khost was arranged by Brig. Gen. Mark Martins, who heads a newRule of Law Field Force. He's one of the Army's stars — West Point, Rhodes Scholar, Harvard Law and part of Gen. David Petraeus's inner circle in Iraq and Afghanistan. To visualize the justice problem, Martins displayed the 88 Afghan districts without government prosecutors and the 117 without judges. The map is very similar to that of the Taliban's strongholds.
It's clear in Khost that the United States has some worthy Afghan allies, as well as antagonists such as Nazir. The most impressive colleague was Lt. Mohammed Zareem, a local police commander who was the hero of a May 22 assault. Four Taliban fighters wearing suicide vests had seized a police building and captured four policemen. Zareem and a five-man Afghan police team, partnered with three U.S. soldiers, rescued the hostages, killed the suicide bombers and defused a car bomb outside. Zareem carried a wounded American sergeant away from the building under fire and was shot twice. "That was my job," he says.
You often hear stories about poor performance by Afghan soldiers and police, but Zareem's tale made me think again. Working closely with U.S. mentors, such as Col. Chris Toner, the commander of U.S. forces in Khost, the Afghans are performing better.
In Baghlan, I saw another attempt to fill the local governance gap. Lt. Gen. David Rodriguez, the deputy to Petraeus, was making a farewell tour of the north. In the village of Gaji, he met a former Taliban fighter named Noor ul-Hak, who joined the "reintegration" program and now heads a nearly 300-man unit of a new program called the Afghan Local Police.
The scene was something out of a counterinsurgency manual. The 6-foot-5 Rodriguez sat on the floor next to the spindly former insurgent, flanked by U.S. Special Forces soldiers who have been living rough in this valley, mentoring Hak and the other ALP recruits nominated by local tribal leaders. With their bushy beards and faces weathered by the sun, the Special Forces operatives might be mistaken for tribesmen themselves.
The enemy out here is the corrupt and incompetent Afghan government as much as the Taliban. "The government is supposed to solve problems, but it's the opposite; they create problems," Hak said, with Rodriguez nodding assent. Indeed, this very week, he had pushed the Afghan interior minister to fire the Baghlan provincial chief of police. The hope is that the ALP, which will eventually have 100 branches, can work through tribal elders to build local security where the government can't or won't. But it's a tricky business. Hak's tribe may be pleased to see him wielding power with American support, but other local tribes are not.
Rodriguez, who's finishing his second tour here and, like Petraeus, will be leaving Afghanistan this month, says his main regret is that the United States didn't implement its current strategy faster. "When I first got here, I didn't know 10 percent of what I needed," he explains. "We poured money in here without the proper governance systems." The United States has learned lessons, but late in the game.

www.washingtonpost.com/opinions/against-the-clock-in-afghanistan/2011/06/30/AGZtTmsH_story.html
Secret peace talks between US and Taliban collapse over leaks
www.telegraph.co.uk/news/worldnews/asia/afghanistan/8693247/Secret-peace-talks-between-US-and-Taliban-collapse-over-leaks.html
The Taliban's wishlist
Talks with the insurgents need to deal with their main aim – to rid the country of foreign troops
Jonathan Steele guardian.co.uk, Monday 20 June 2011 22.00 BST
The ground is being readied at last for talks between the US and the Taliban. Hamid Karzai, the Afghan president, and Robert Gates, the US defence secretary, have just confirmed that preliminary contacts are under way. Equally important, the UN security council's sanctions list has been divided so as to separate Taliban leaders from those of al-Qaida, making it easier politically to remove restraints on the freedom of Taliban leaders to travel safely to meet negotiators.
There is a long way to go before full-scale talks begin, not least in creating a consensus in Washington behind their necessity. In a television interview on Sunday, Gates declared: "We have said all along that a political outcome is the way most wars end. The question is when and if they [the Taliban] are ready to talk seriously."
His other comments made it clear the same question applies to the Americans. Gates argued that further US military pressure was needed on the Taliban. "Talks yes, but not yet" has long been the Pentagon position, articulated repeatedly by General David Petraeus, the US commander in Afghanistan, who will have even more access to President Obama in his next post as CIA chief.
Heated debate is going on in Washington over how many troops Obama will announce he is to start bringing out next month, and how soon the departing contingent will leave. Whatever number is chosen will be a fudge, designed to satisfy the majority of Americans who have lost faith in the Afghan war, as well as the military hawks. The Republicans are in an encouraging state of confusion with the first signs emerging that on Afghanistan, next year's presidential candidate might attack Obama "from the left" by arguing for a faster US pullout.
But Obama's announcement on a limited withdrawal will mean little unless accompanied by a clear statement that he intends to negotiate an end to the conflict, just as Lyndon Johnson eventually promised during the Vietnam war, though it took the Republican Richard Nixon to carry the talks through.
American decision-makers have still not grasped that the Taliban's main motivation – as revealed in several surveys of insurgents – is a desire to end foreign occupation of their country. US officials, political as well as military, produce endless briefings that claim people join the Taliban because of money, unemployment, or local disputes over land and family honour. When Karzai himself warned the Americans this weekend that "history shows what Afghans do with trespassers and occupiers" and made the blindingly obvious point that the Americans are in Afghanistan primarily for their own purposes, US commentators referred to him as "ranting", "erratic", and "perhaps struggling with a mental illness". Karl Eikenberry, the US ambassador in Kabul, said he felt hurt by Karzai's statements because "America has never sought to occupy any nation in the world. We are a good people."
Karzai is in a difficult position. Like the Taliban, he wants to end his country's occupation though he is not sure how to do it, given the countervailing pressures from the insurgency and the Americans, as well as from the anti-negotiation Tajik warlords who surround him and his Pashtun cronies, who have done well economically from the money the Americans have thrown at the country. The main thing he must do now is postpone the talks on long-term US bases that the US is trying to push through under the guise of a "strategic partnership agreement".
Support for a long-term US military presence in Afghanistan flies in the face of serious negotiations to end the war. It will also undermine the prospects for any regional agreement between Afghanistan and its neighbours. Russia, China and the four central Asian states who make up the influential Shanghai Co-operation Organisation came out at a summit meeting last week for a "neutral" Afghanistan. That is also the position of India and Iran. No peace deal in Afghanistan will stick unless the era of outside interference by its neighbours comes to an end, so the concept of "neutrality" must be upheld. Having US forces in Afghanistan "to protect Afghan neutrality" is dangerous nonsense.
Besides ending foreign occupation, the biggest challenge is to end Afghanistan's 35 years of civil war. Only talks among all the Afghan stakeholders and parties, including the Taliban, can do that. The Americans cannot control the outcome but they should not impede it either. That is why Obama's declaration of support for a ceasefire and negotiations on a full withdrawal of US and other foreign troops would be his best contribution to getting the comprehensive settlement that Afghans desperately want.
www.guardian.co.uk/commentisfree/cifamerica/2011/jun/20/the-talibans-wishlist
www.washingtontimes.com/news/2011/jun/29/obamas-afghanistan-disaster/