Inside the mind of a mass killer: Intense paranoia drives killers not a detached sense of reality, study finds

www.dailymail.co.uk/news/article-2380994/Inside-mind-mass-killer-Academics-deny-loner-theory-say-killers-detached-driven-paranoia-revenge.html
Popular: Friends said that the talented student was well-liked at school and 'gave out warmth'
Student shot dead a week after she performed at Obama's inauguration starred in anti-gang video warning of 'being in the wrong place at the wrong time'
Murder of Hadiya Pendleton brings number of homicides in Chicago this month to 42 – making it the city's deadliest January in ten years
Shooting took place in upscale neighborhood a mile from Obama's home
Hadiya's mother was planning on moving her family to a better area
Cousin: 'She's never given us any problems – she was a walking angel'
Scene: She was at this South Side park with friends when a man ran towards them and opened fire
www.dailymail.co.uk/news/article-2271552/Hadiya-Pendleton-Student-shot-dead-week-performed-Obamas-inauguration-starred-anti-gang-video-warning-wrong-place-wrong-time.html
Kenneth Williams, 20, and Micheail Ward, 18

www.wlwt.com/news/national/Two-men-charged-in-death-of-Chicago-girl/-/9837944/18505044/-/dwjw63z/-/index.html">
Cops: Suspects in slaying of Chicago honor student mistook her, friends as rival gang members

www.washingtonpost.com/national/authorities-charge-2-in-slaying-of-chicago-honor-student-who-performed-in-inaugural-ceremonies/2013/02/11/589acd1e-74af-11e2-9889-60bfcbb02149_story.html
College student, 16, 'lured to hotel on promise of cleaning job where she was stabbed 58 times and sexually assaulted' before her body was set alight
Sasha Marsden suffered 'terrible and catastrophic' injuries in the attack
She could only be identified by DNA from her toothbrush because her injuries were so bad
Sasha 'struggled ferociously' to fight off 'sexually motivated' killer, jury hears
David Minto, 23, 'killed child care student after enticing her to hotel'
Victim: Sasha Marsden, 16, was stabbed 58 times during the savage attack in Blackpool, Lancashire, a court heard today

www.dailymail.co.uk/news/article-2365766/College-student-Sasha-Marsden-16-lured-hotel-promise-cleaning-job-stabbed-58-times-sexually-assaulted-body-set-alight.html
Jersey Bridgeman – age 6 – why was she murdered?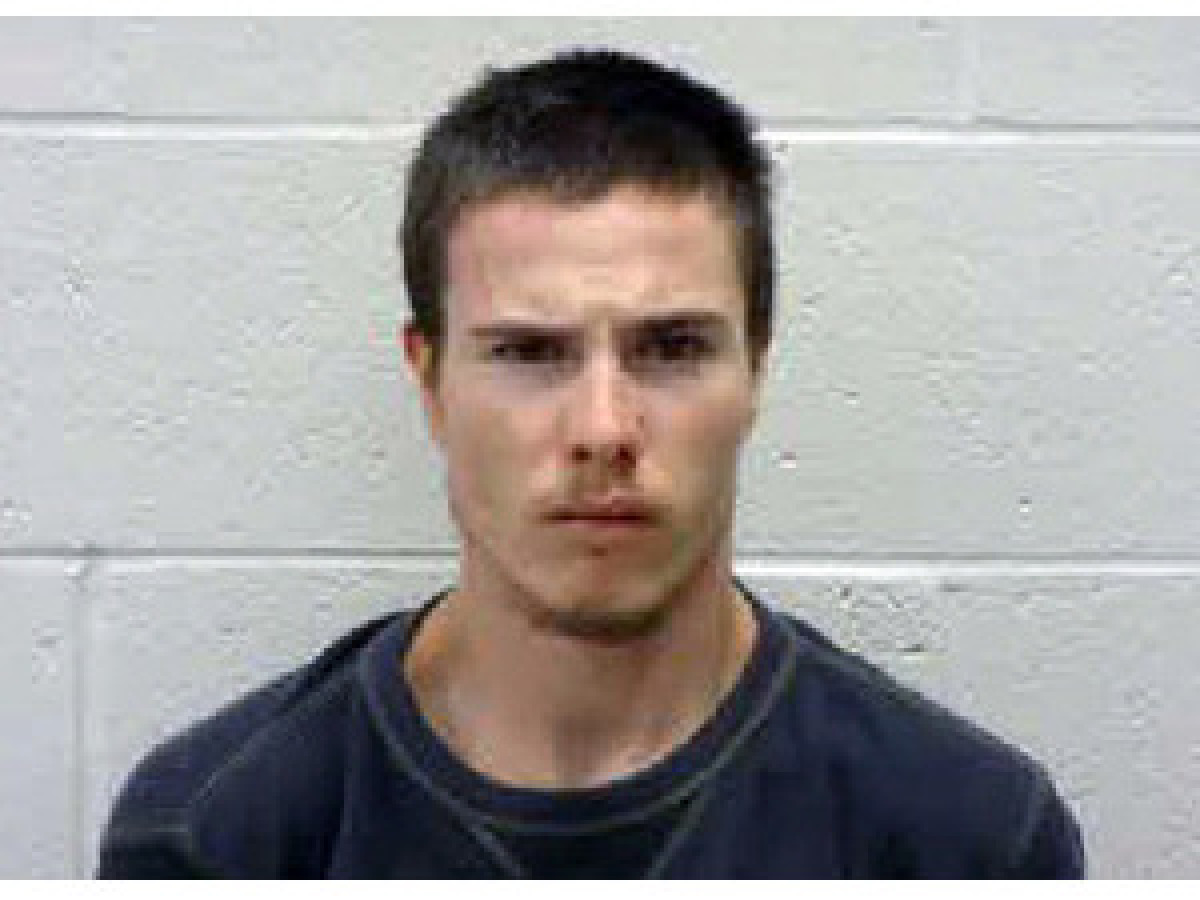 This piece of (2) is accused of the deed.

www.huffingtonpost.com/2012/11/27/zachary-holly-kills-jersey-bridgeman-arkanasas_n_2196867.html
Evil should be destroyed.
Stories of wanton butchery and calculated cruelty, killing, abound in the news. What unified purpose does it serve to keep the perps locked up for life, given that this form of punishment is neither justice nor rational. Rehabilitation for the Norway Nutjob, for example, is meaningless. They can assume their rehabilitation in the Other World.
Before continuing, here's a story about a life saved.
'I had to keep mummy calm': How girl, 6, helped deliver her sister when mother went into labour… thanks to watching
Francesca Goodby, of Birmingham, calmly talked mother Kay through birth
Helped mother with breathing, encouraged her to push and fetched towels
The girl even made sure umbilical cord wasn't wrapped around baby's head
Francesca says her friends said 'wow' and her teacher was 'really impressed'
Sisters: The schoolgirl helped her panicking mother with her breathing, encouraging her to push, fetched her clean towels and even made sure the umbilical cord was not wrapped round the baby's head

www.dailymail.co.uk/news/article-2222818/Schoolgirl-6-helps-mother-labour-deliver-sister-watching-Casualty.html
Teenage brothers 'murdered New Jersey girl, 12, to steal bike parts, then stuffed her body in a recycling bin' (and their MOTHER helped turn them in)
Autumn Pasquale was last seen riding white BMX bicycle on Saturday
Family confirmed the body was hers this morning after frantic two-day search
Mother of two teenaged suspects turned over evidence from one son's Facebook page, police said
Authorities said brothers lured her into house with promise of bike parts
Autopsy revealed she suffered blunt force trauma and was likely strangled
Stunned community held tearful candlelight vigil for Autumn last night

Mystery: The body of Autumn Pasquale, 12, was found in a recycling container yesterday; two teenagers were arrested in conjunction with her death today

www.dailymail.co.uk/news/article-2222149/Autumn-Pasquale-Teenage-brothers-arrested-murder-12-year-old-girl-stuffed-recycling-bin.html
Dante, 17
Justin, 15
http://www.dailymail.co.uk/news/article-2222414/Autumn-Pasquale-Teen-brothers-liked-Find-Autumn-Facebook-page-beat-strangled-bike-parts-dumped-body-recycling-bin.html
'He shot me too': Heartbreaking moment cop found girl, four, after gunman slaughtered her family (and how she had tried to treat her bullet wounds with Band Aids)
Nhaje Butler's bravery was revealed during the trial of her mother's boyfriend, Richard Ringold, 47
He is accused of killing her mother and sister as well as two other people

Nhaje Butler witnessed the fatal shootings of her mother

www.dailymail.co.uk/news/article-2221824/Wounded-girl-4-witnessed-fatal-shooting-mother-sister-revealed-identity-suspected-gunman-detectives.html
Final statement: Robbie Middleton is pictured shortly before his death in 2011 around the time when the statement was made where he accused Don Collins of sexual assault
Boy tied to tree and burned alive on his eighth birthday names his 'attacker' 13 years later in chilling death-bed video
Robbie Middleton was doused in gasoline and set on fire on his eighth birthday in 1998
He died 13 years later from cancer caused by the burns covering his body
In a video recorded on his deathbed he accused his alleged attacker Don Collins of raping him two weeks before he was set on fire
Don Collins, now 27, is to be charged with felony murder
By SARA MALM
PUBLISHED: 11:19 EST, 16 October 2012 | UPDATED: 04:37 EST, 17 October 2012
On his eighth birthday he was tied to a tree, doused in petrol and set on fire.
The inferno left Robbie Middleton with third-degree burns to 99 per cent of his body. No-one expected him to survive.
But in a story of staggering courage, Robbie lived. He endured 200 operations and endless therapy to repair the burns.
Tragically, he was to die just weeks short of his 21st birthday from a cancer which doctors blamed on the original injuries.
After years of such terrible suffering, Robbie's premature death was to have one positive outcome
In a harrowing 17-minute video made just before he died, he named the man he believed had torched him in Splendora, Texas, in 1998.
And he also claimed that he had been raped by the same person, a 13-year-old neighbour called Don Collins, two weeks before being set alight.
The terrible act was, Robbie alleged, a way of ensuring his silence.
His accusations have opened the way for Collins, now a 27-year-old convicted sex offender, to be charged with felony murder.
The charge is only made for a criminal offence which has happened in conjunction with another crime.
Montgomery County attorney David Walker is changing the charges in order to be able to prosecute Don Collins as an adult, despite the fact that committed the crime as a juvenile.
Mr Walker also hopes that the additional accusations of sexual assault will not only explain the torching, but also explain why it took so long for Mr Collins to be prosecuted.
'It was done to prevent Middleton from talking,' Walker told the Houston Chronicle. 'It provides the bridge that we needed for the delay, rather than saying we didn't have sufficient staffing or something else.'
Robert Ray 'Robbie' Middleton was celebrating his eight birthday in 29th April 1998 when he met his neighbour Don Collins on a wooden path near their homes in Splendora, Montgomery County. 
Two weeks earlier, according to Robbie Middleton's statement before his death, the pair had met in the same spot and Mr Collins, then 13, had overpowered the young boy and raped him. Now he wanted him silenced.
'Don grabbed me by my shoulder and threw gas in my face, after that I don't really remember anything,' Robbie Middleton said in the video statement.
The Schulenburg Sticker reported that his mother Colleen said during the trial: 'It was so hard to take in what my eyes were seeing.
'All of his hair was scorched, and there was skin hanging around his ankles.
'A little while later, I walked down to the tree where it happened. There was a perfect outline of Robbie's body scorched into the bark of the tree.'
Don Collins was not prosecuted for the crime, although police statements reveal that he was held in custody after he made statements only a person at the scene could have made.
In 2001, aged 16, Don Collins was jailed for sexually assaulting an eight-year-old boy.
Robbie Middleton's resulting third degree burns on 99 per cent of his body led the young boy spent most of his life in a specialist unit at Shriners Burn Hospital in Galveston.
The rehabilitation, which included over 200 operations and skin grafts, was excruciating, but his mother said he never gave in to self pity and anger.
The Schulenburg Sticker reported how one of the surgeons described how during the first few months at Shriners, the little boy suffered nightmares, convinced that he was being burned again.
But his haunted sleep was especially dangerous because if he moved about too much, he risked tearing his newly-grafted skin.
'I grieved for a long time but after a while, Robert became the same happy-go-lucky child and life was good, life was liveable again,' his mother Colleen told CNN in March this year.
Mrs Middleton said of her son's decision to name Collins: 'He did it because was afraid that Don might attack another child and that was Robert's motivation for giving that deposition.'
Robert Middleton died from skin cancer in April 2011 shortly before his 21st birthday.
A medical examiner ruled that Mr Middleton's death was a homicide as the particular type of cancer he suffered from can only come from enduring skin grafts for serious burns.
The 27-minute long statement was made from his hospital bed in which he accuses Don Collins of sexual assault.
As graphic pictures shown to the jury revealed the horrifying extent of the youngster's injuries, many openly wept at the images.
His scorched skin was blackened, his eyelids had been burned off and his body looked like a charred patchwork.
A judge had to order that a box of tissues was passed around the jury box as members gasped at the extent of the wounds the boy had miraculously survived, the Schulenburg Sticker reported.
They heard how the boy had to routinely endure skin grafts, which were then cut away, to allow the boy's bones room to grow as it was too inflexible to allow movement, before eventually being stitched up again, it was reported.
After each of the 200 operations, the Schulenburg Sticker reported how Robbie was 'stretched' by braces to try and give his skin a little elasticity.
Because of these prolonged periods where he was strapped to braces, he had to learn how to walk time and time again.
Colleen and her husband Bobby won a civil lawsuit against Don Collins in 2011, awarding them with $150 billion, the biggest settlement in U.S history.
Attorney Craig Sico says the punitive damage award is symbolic and the Middleton family, from Montgomery County, Texas, expects none of it will be paid.
At the time of the lawsuit Mrs Middleton told ABC: 'I wasn't expecting it to turn out as well as it did. We just wanted justice.
'It tells me that they understood that he was a precious human being and he didn't deserve what happened to him.'
Neither Collins nor any attorney appeared for him at the civil trial.
After filing murder charges in September, Montgomery County attorney David Walker has now dismissed in and filed a new charge of felony murder.
Coleen Middleton has said she supports dismissing the murder charge for felony murder: 'Our lawyers see this is a strategic move, one that is moving in the right direction.'

www.dailymail.co.uk/news/article-2218450/Robbie-Middleton-Will-horrifically-burned-victim-convict-alleged-killer-Don-Collins-grave.html
Jailed: Lawrence Wood, pictured, repeatedly stabbed a 12-year-old girl innocently playing out in the street because he decided he wanted to kill someone

www.dailymail.co.uk/news/article-2178295/Lawrence-Wood-It-like-slicing-butter-What-man-said-knifing-girl-12-back.html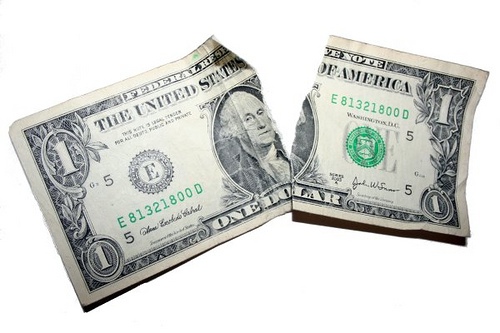 Four teens accused of killing homeless man for a dollar
"They killed a man for a one dollar bill torn in half," he said.

http://www.chron.com/news/houston-texas/article/Four-teens-accused-of-killing-homeless-man-for-a-3489480.php
'Let's pray together': The heart-breaking plea by kidnapped college student to her captors – just minutes before they executed her

Leader: Eve Carson, 22, from Athens, Georgia, was the university's popular student body president and a recipient of the highly regarded Morehead scholarship
"…McNeil said in court that from the beginning of the ordeal, she begged her attackers not to kill her.
He said: 'Before she even got shot, she was saying let's pray together.'
But despite her pleas, Miss Carson was shot four times with a .25 calibre pistol.
Then came a blast from a sawed-off 12-gauge shotgun to her right temple, leaving a large gaping wound to her head and the hand she used to try and shield herself.
Orange County District Attorney Jim Woodall said the final shot was 'instantly fatal.'
Her body was left where she fell, in the middle of a residential street near the university."

www.dailymail.co.uk/news/article-2074232/Eve-Carson-trial-Kidnapped-UNC-student-president-wanted-pray-murder.html
Evil, like love, does not come in colors.

Mourning: A woman places a cuddly toy in a broken bus shelter in the Place Saint-Lambert in Liege
Liege killer went on gun and grenade rampage 'because he feared being sent back to prison for a sex crime'

www.dailymail.co.uk/news/article-2073578/Belgium-attacks-Liege-gunman-Nordine-Amrani-pictured-police-body-shed.html
A Ukrainian teen who was gang-raped, dumped in a ditch and set on fire has died days after she posted a tragic online video revealing her ordeal.
Oksana Makar bravely told from her hospital bed how she was raped, strangled and burned by three men in a savage attack which stripped off 55 per cent of her skin.
Her harrowing hospital video, filmed by her mother, emerged after medics had been forced to amputate one of her arms and both her feet in a battle to keep her alive.

http://www.dailymail.co.uk/news/article-2122091/Oksana-Makar-dead-Ukranian-teen-posted-video-describing-gang-rape-dies-injuries.html
Babysitter 'slit the throat of a four-year-old boy and sent a photo of his mutilated body to his own mother'

Mother-son bond: Gina Guenther is pictured with her son Dusty

www.dailymail.co.uk/news/article-2073244/Babysitter-Terry-Joe-TJ-Volner-slit-boys-throat-sent-mutilated-body-photo-mother.html
Consummate Evil, mindless cruelty, exists in the hearts of all races: bin-Laden, Hitler, Stalin, Pol Pot, Nero, Idi Amin, Ghadaffi.
PHILADELPHIA — Mayor Michael A. Nutter, telling marauding black youths "you have damaged your own race," imposed a tougher curfew Monday in response to the latest "flash mob" — spontaneous groups of teens who attack people at random on the streets of the city's tourist and fashionable shopping districts.
"Take those God-darn hoodies down, especially in the summer," Mr. Nutter, the city's third black mayor, said in an angry lecture aimed at black teens. "Pull your pants up and buy a belt 'cause no one wants to see your underwear or the crack of your butt."
"If you walk into somebody's office with your hair uncombed and a pick in the back, and your shoes untied, and your pants half down, tattoos up and down your arms and on your neck, and you wonder why somebody won't hire you? They don't hire you 'cause you look like you're crazy," the mayor said. "You have damaged your own race."

www.washingtontimes.com/news/2011/aug/8/mayor-talks-tough-to-black-teens-after-flash-mobs/
Examples of violence throughout the world, England, Norway, and Syria abound this summer.

Copley High School students sophomore Zoey Pearce, left, and junior Mike Heft remember classmates Amber Johnson and Amelia Shambaugh during a candlelight vigil Monday at the school's parking lot. Johnson and Shambaugh were gunned down in a car during a killing spree by Michael Hance Sunday morning.
In our own country, mass murders masks the violence that occurs in ordinary, every day life.
Mother weeps as she recalls finding sons dead
By Gary L. Wright
gwright@charlotteobserver.com
Posted: Thursday, Jun. 09, 2011
Andrea Long sobbed on the witness stand Wednesday as she told jurors about the killings – and loss – of her two teenage boys.
"It was crazy. Who would murder two brothers?" she asked.
"Some monster came and swiped them out of my life. It was too much to bear."
She recounted how on that summer night in 2008, she raced to the corner where her boys lay dead. She later rushed from the courtroom, unable to watch as jurors saw crime scene photos.
Long testified in Mecklenburg Superior Court in the trial of Montrez Benjamin Williams, 20, who is accused of killing Terry Long, 18, and his brother, Josh Davis, 17, in a west Charlotte neighborhood. The brothers had been childhood friends with Williams but bad blood developed as they aged.
Andrea Long said Terry had a job and had signed up to attend Central Piedmont Community College just four days before the killings. She told jurors about Terry's interest in music and Josh's love for children.
Family members wept as photos of the dead teens appeared on a large monitor mounted on the wall, high above the witness stand. Andrea Long left weeping.
Earlier Wednesday, 20-year-old Delonte Brooks testified he was with the brothers on the night of their slayings. He said he heard Williams say: "I'm going to squash this beef tonight."
Brooks said he then heard cursing followed by gunshots.
But he denied telling homicide detectives that he saw Williams pull a gun and shoot.
"I heard gunshots and I ran…," he said. "It was dark outside."
Brooks told jurors that Josh and Terry did not have a gun.
He acknowledged he didn't want to be in court Wednesday. "I've got better things to do with my time than sitting in a courtroom," he said.
www.charlotteobserver.com/2011/06/09/2362052/mother-weeps-as-she-recalls-finding.html
2 girls hit by gang gunfire near Avondale Park
By Carlos Sadovi and Dawn RhodesTribune reporters
3:40 a.m. CDT, June 9, 2011
Two girls were in serious-to-critical condition after being shot at a park on the Northwest Side Wednesday, officials said.
Chicago police were notified about the shooting at about 7:50 p.m. on the 3500 block of West School Street, near AvondalePark, police said.
Police said that a 2-year-old suffered a graze wound to the head and a 7-year-old was shot in the upper back.
The girls may have gotten caught in gang gunfire because someone apparently flashed gang signs before the shooting occurred, police said.
Someone got out of a van in an alley on Drake and fired shots at a group of people playing basketball, said Albany Park District Cmdr. Melissa Staples.
One suspect was in custody and police were questioning various witnesses who may have observed the shooting, officials said.
The girls were taken to Children's Memorial Hospital for treatment, according to a Chicago Fire Departmentspokesman.
Several shaken and dazed families congregated at the intersection of West School Street and North Drake Avenue late into the evening as police tape blocked off the 3500 block of West School Street.
Some community members said they were attending a CAPS meeting at the park when the shots rang out and they ducked for cover.
Area resident JoAnn Trainer said that as adults scrambled to usher scattering children inside to safety, she looked out of a window and saw a man holding a little girl who had been shot in the back.
"I'm disgusted. We keep saying it's going to happen," Trainer said. "It's not the first time there's been shooting at this park, and unfortunately it takes something like this — a child has to be hurt — before they get more police here."
Neighbor Tiffany Statkiewicz and her three kids were outside playing when they heard shots, then saw a purple van speeding away from the scene.
Statkiewicz said she cried after they raced to the area and discovered what happened.
"My kids come here and play and now I have this feeling that I don't want them to play there anymore," she said. "It used to be: You're not going to the park by yourself. Now it's like, even if I go, what good is it going to do?"
Trainer said that she and her neighbors have long lobbied for increased security in the area, but to no avail.
"It falls on deaf ears," she said. "Until something bad happens, Avondale is the forgotten neighborhood."

www.chicagotribune.com/news/local/breaking/chibrknews-at-least-2-children-shot-near-avondale-park-20110608,0,6508925.story
One reason for random acts of violence can be discerned in the following:
Reluctant witnesses give detectives fits
Sunday, May 29, 2011 03:15 AM
By Theodore Decker
THE COLUMBUS DISPATCH
The following bit of wisdom is brought to you by the Columbus police assault squad.
If someone is shot on the dance floor of a packed nightclub, rest assured that every potential witness will have been in the bathroom when it happened.
This holds true even when the club's bathroom is no bigger than a telephone booth.
The lack of cooperation will extend to the guy bleeding on the floor.
"I don't want to do anything about it," he'll tell the detective asking about his willingness to prosecute.
When victims of gun violence don't survive, the men and women of the Columbus Police Division's homicide squad investigate the deaths. The job is high-profile and intense, with a 10-year average of 94 slayings annually.
Homicide detectives are expected to dig deeply and close cases.
So are the detectives on the assault squad, which investigates 15 times as many cases. They do what they can as fast as they can, because the next case is always just about to happen.
"It's kind of like a MASH unit," said Sgt. Christ Holzhauser, a former assault-squad supervisor who is now with the homicide unit.
"We're just flat-out too busy," detective Martin Kestner said. "I think that's a shame."
As the parade of shootings, stabbings and beatings marches on, each detective serves as the primary officer on more than 100 cases a year, trying to solve them often with little or no help from the public. If the squad has a universal complaint, that would be it.
"I think our clearance rate is dropping because of the lack of cooperation," Kestner said. "It's always awesome working an 18-hour day and then having nobody want to file charges."
"We get a lot of gang-involved shootings, and, of course, they're never gonna talk to you," detective Delbert Chapman said. "There will be 50 people who witness a shooting, and they're all in the bathroom at the same time."
Ronda Siniff has spent five years on the assault squad.
"A lot of responses we have turn into nothing at all," she said. "You see a lot of people say they want to take care of it themselves."
Even residents of embattled neighborhoods who respect the police hesitate to get involved, said detective Aaron Mall. "The majority of people who live in those neighborhoods are good people, but they're scared."
Many of the cases, detectives acknowledge, involve victims who were behaving badly at the time they were felled by a gun, a knife or a baseball bat.
"Our victims are our suspects and vice versa," Mall said.
But each detective retains a mental list of victims who buck that trend. Children are hit in drive-bys, innocent bystanders stumble into gang feuds and relatives inadvertently pay for the misdeeds of their kin.
At her desk, detective Heather Collins perused Facebook postings by some of her suspects. In one image, a child who appears to be 2years old is holding a handgun.
"Aww, dhat baby a gangsta already!" someone had posted online.
"I don't think that people would believe what goes on in this city," Collins said.
Then she added, "Their world runs into our world sometimes."

www.dispatch.com/live/content/local_news/stories/2011/05/29/reluctant-witnesses-give-detectives-fits.html
baketeach wrote:
2:14 AM EST
I am a teacher in an INNER CITY (when the media uses INNER CITY they mean "BLACK") school district who is a white, middle aged male (in my 40′s). I attended a rural (farming) school district as a boy in upstate New York (Dutchess County/Columbia County border area) and later attended an Elite boarding school in Massachusetts for High School. In both cases we had a small population of black students (less than 5% of the total student body)… Later in my life I moved to the Hampton Roads area of Virginia and taught in an INNER CITY ENVIRONMENT…
The differences between the two educational worlds I was raised and later worked in were startling. In the former and in the latter it is all about doing what the HERD is doing. In Rural New York we were raised by the BELT. Whether you were black, white or purple it did not matter. All the parents were married. ALL graduated from at least High School and WE all behaved within the confines of what our immediate family, neighborhood and town believed were appropriate. I am not saying their were exceptions to those rules or students who REBELLED against those unwritten rules… but you also never got pregnant before you were MARRIED (if you did you were banished to IDAHO w/ your cousins for years…and your boyfriend met your father and his father and SHAME was the form of words and physical SHAME!!!)…. Yes we had KEGGERS in the farmer's fields and smoked a lot of dope (I mean… A LOT!! LOL!!), but in the RURAL world I was raised in those were normal "rights of passage"…
In the latter world I work(ed) in 90% of my "parents are still in the mid to ate 20′s (i teach middle school) and to be honest their parent is their grandmother in her late 40′s… I NEVER see a father or grandfather… I had a great-grandmother at 49 (!!!) as a guardian of one of my students. SHAMEFUL!!
"Experts say disparities appear to have complex causes. A disproportionate number of black students live below the poverty line or with a single parent, factors that affect disciplinary patterns. But experts say those factors do not fully explain racial differences in suspensions. "
This quote from the article is trying to point the finger at RACISM. Not so.I teach my students this: "Do you want to walk in the gutter or walk on the sidewalk the rest of your life. if you want the gutter continue wearing your hat sideways, your pants halfway down your backside, speak that speak that is not proper English and be in jail or dead in 10 years. but if you want to succeed, pull up your pants, wear your hat "properly" and talk the KING'S English when out in public.The chioce is yours…jail or getting out of "Dodge" and a lifew of acceptance by the masses and economic prosperity,and with both comes Self-Respect!"
I do believe it is a NEIGHBORHOOD/Community issue. In parts of our great nation certain behaviors are acceptable that the MAJORITY abhors. Again.. the GUTTER or the SIDEWALK? I walk on the sidewalk in the sun. Do you?

www.washingtonpost.com/local/education/in-washington-area-african-american-students-suspended-and-expelled-two-to-five-times-as-often-as-whites/2011/12/23/gIQA8WNQNP_allComments.html?ctab=all_comments
Average London rioter had 15 previous offences, figures show

www.telegraph.co.uk/news/uknews/crime/8764809/Average-London-rioter-had-15-previous-offences-figures-show.html
The observations in the following column written by the distinguished British historian Max Hastings relating to the recent riots in England are applicable to the hip-hop tatt twitt generation is this country also.
Years of liberal dogma have spawned a generation of amoral, uneducated, welfare dependent, brutalised youngsters
By MAX HASTINGS
Last updated at 11:15 AM on 10th August 2011
A few weeks after the U.S. city of Detroit was ravaged by 1967 race riots in which 43 people died, I was shown around the wrecked areas by a black reporter named Joe Strickland.
He said: 'Don't you believe all that stuff people here are giving media folk about how sorry they are about what happened. When they talk to each other, they say: "It was a great fire, man!" '
I am sure that is what many of the young rioters, black and white, who have burned and looted in England through the past few shocking nights think today.
It was fun. It made life interesting. It got people to notice them. As a girl looter told a BBC reporter, it showed 'the rich' and the police that 'we can do what we like'.
If you live a normal life of absolute futility, which we can assume most of this week's rioters do, excitement of any kind is welcome. The people who wrecked swathes of property, burned vehicles and terrorised communities have no moral compass to make them susceptible to guilt or shame.
Most have no jobs to go to or exams they might pass. They know no family role models, for most live in homes in which the father is unemployed, or from which he has decamped.
They are illiterate and innumerate, beyond maybe some dexterity with computer games and BlackBerries.
They are essentially wild beasts. I use that phrase advisedly, because it seems appropriate to young people bereft of the discipline that might make them employable; of the conscience that distinguishes between right and wrong.
They respond only to instinctive animal impulses — to eat and drink, have sex, seize or destroy the accessible property of others.
Their behaviour on the streets resembled that of the polar bear which attacked a Norwegian tourist camp last week. They were doing what came naturally and, unlike the bear, no one even shot them for it.
A former London police chief spoke a few years ago about the 'feral children' on his patch — another way of describing the same reality.
The depressing truth is that at the bottom of our society is a layer of young people with no skills, education, values or aspirations. They do not have what most of us would call 'lives': they simply exist.
Nobody has ever dared suggest to them that they need feel any allegiance to anything, least of all Britain or their community. They do not watch royal weddings or notice Test matches or take pride in being Londoners or Scousers or Brummies.
Not only do they know nothing of Britain's past, they care nothing for its present.
They have their being only in video games and street-fights, casual drug use and crime, sometimes petty, sometimes serious.
The notions of doing a nine-to-five job, marrying and sticking with a wife and kids, taking up DIY or learning to read properly, are beyond their imaginations.
Last week, I met a charity worker who is trying to help a teenage girl in East London to get a life for herself. There is a difficulty, however: 'Her mother wants her to go on the game.' My friend explained: 'It's the money, you know.'
An underclass has existed throughout history, which once endured appalling privation. Its spasmodic outbreaks of violence, especially in the early 19th century, frightened the ruling classes.
Its frustrations and passions were kept at bay by force and draconian legal sanctions, foremost among them capital punishment and transportation to the colonies.
Today, those at the bottom of society behave no better than their forebears, but the welfare state has relieved them from hunger and real want.
When social surveys speak of 'deprivation' and 'poverty', this is entirely relative. Meanwhile, sanctions for wrongdoing have largely vanished.
When Work and Pensions Secretary Iain Duncan Smith recently urged employers to take on more British workers and fewer migrants, he was greeted with a hoarse laugh.
Every firm in the land knows that an East European — for instance — will, first, bother to turn up; second, work harder; and third, be better-educated than his or her British counterpart.Who do we blame for this state of affairs?
Ken Livingstone, contemptible as ever, declares the riots to be a result of the Government's spending cuts. This recalls the remarks of the then leader of Lambeth Council, 'Red Ted' Knight, who said after the 1981 Brixton riots that the police in his borough 'amounted to an army of occupation'.
But it will not do for a moment to claim the rioters' behaviour reflects deprived circumstances or police persecution.
Of course it is true that few have jobs, learn anything useful at school, live in decent homes, eat meals at regular hours or feel loyalty to anything beyond their local gang.
This is not, however, because they are victims of mistreatment or neglect.
It is because it is fantastically hard to help such people, young or old, without imposing a measure of compulsion which modern society finds unacceptable. These kids are what they are because nobody makes them be anything different or better.
A key factor in delinquency is lack of effective sanctions to deter it. From an early stage, feral children discover that they can bully fellow pupils at school, shout abuse at people in the streets, urinate outside pubs, hurl litter from car windows, play car radios at deafening volumes, and, indeed, commit casual assaults with only a negligible prospect of facing rebuke, far less retribution.
John Stuart Mill wrote in his great 1859 essay On Liberty: 'The liberty of the individual must be thus far limited; he must not make himself a nuisance to other people.'
Yet every day up and down the land, this vital principle of civilised societies is breached with impunity.
Anyone who reproaches a child, far less an adult, for discarding rubbish, making a racket, committing vandalism or driving unsociably will receive in return a torrent of obscenities, if not violence.
So who is to blame? The breakdown of families, the pernicious promotion of single motherhood as a desirable state, the decline of domestic life so that even shared meals are a rarity, have all contributed importantly to the condition of the young underclass.
The social engineering industry unites to claim that the conventional template of family life is no longer valid.
And what of the schools? I do not think they can be blamed for the creation of a grotesquely self-indulgent, non-judgmental culture.
This has ultimately been sanctioned by Parliament, which refuses to accept, for instance, that children are more likely to prosper with two parents than with one, and that the dependency culture is a tragedy for those who receive something for nothing.
The judiciary colludes with social services and infinitely ingenious lawyers to assert the primacy of the rights of the criminal and aggressor over those of law-abiding citizens, especially if a young offender is involved.
The police, in recent years, have developed a reputation for ignoring yobbery and bullying, or even for taking the yobs' side against complainants.
'The problem,' said Bill Pitt, the former head of Manchester's Nuisance Strategy Unit, 'is that the law appears to be there to protect the rights of the perpetrator, and does not support the victim.'
Police regularly arrest householders who are deemed to have taken 'disproportionate' action to protect themselves and their property from burglars or intruders. The message goes out that criminals have little to fear from 'the feds'.
Figures published earlier this month show that a majority of 'lesser' crimes — which include burglary and car theft, and which cause acute distress to their victims — are never investigated, because forces think it so unlikely they will catch the perpetrators.
How do you inculcate values in a child whose only role model is footballer Wayne Rooney — a man who is bereft of the most meagre human graces?
How do you persuade children to renounce bad language when they hear little else from stars on the BBC?
A teacher, Francis Gilbert, wrote five years ago in his book Yob Nation: 'The public feels it no longer has the right to interfere.'
Discussing the difficulties of imposing sanctions for misbehaviour or idleness at school, he described the case of a girl pupil he scolded for missing all her homework deadlines.
The youngster's mother, a social worker, telephoned him and said: 'Threatening to throw my daughter off the A-level course because she hasn't done some work is tantamount to psychological abuse, and there is legislation which prevents these sorts of threats.
'I believe you are trying to harm my child's mental well-being, and may well take steps . . . if you are not careful.'
That story rings horribly true. It reflects a society in which teachers have been deprived of their traditional right to arbitrate pupils' behaviour. Denied power, most find it hard to sustain respect, never mind control.
I never enjoyed school, but, like most children until very recent times, did the work because I knew I would be punished if I did not. It would never have occurred to my parents not to uphold my  teachers' authority. This might have been unfair to some pupils, but it was the way schools functioned for centuries, until the advent of crazy 'pupil rights'.
I recently received a letter from a teacher who worked in a county's pupil referral unit, describing appalling difficulties in enforcing discipline. Her only weapon, she said, was the right to mark a disciplinary cross against a child's name for misbehaviour.
Having repeatedly and vainly asked a 15-year-old to stop using obscene language, she said: 'Fred, if you use language like that again, I'll give you a cross.'
He replied: 'Give me an effing cross, then!' Eventually, she said: 'Fred, you have three crosses now. You must miss your next break.'
He answered: 'I'm not missing my break, I'm going for an effing fag!' When she appealed to her manager, he said: 'Well, the boy's got a lot going on at home at the moment. Don't be too hard on him.'
This is a story repeated daily in schools up and down the land.
A century ago, no child would have dared to use obscene language in class. Today, some use little else. It symbolises their contempt for manners and decency, and is often a foretaste of delinquency.
If a child lacks sufficient respect to address authority figures politely, and faces no penalty for failing to do so, then other forms of abuse — of property and person — come naturally.
So there we have it: a large, amoral, brutalised sub-culture of young British people who lack education because they have no will to learn, and skills which might make them employable. They are too idle to accept work waitressing or doing domestic labour, which is why almost all such jobs are filled by immigrants.
They have no code of values to dissuade them from behaving anti-socially or, indeed, criminally, and small chance of being punished if they do so.
They have no sense of responsibility for themselves, far less towards others, and look to no future beyond the next meal, sexual encounter or TV football game.
They are an absolute deadweight upon society, because they contribute nothing yet cost the taxpayer billions. Liberal opinion holds they are victims, because society has failed to provide them with opportunities to develop their potential.
Most of us would say this is nonsense. Rather, they are victims of a perverted social ethos, which elevates personal freedom to an absolute, and denies the underclass the discipline — tough love — which alone might enable some of its members to escape from the swamp of dependency in which they live.
Only education — together with politicians, judges, policemen and teachers with the courage to force feral humans to obey rules the rest of us have accepted all our lives — can provide a way forward and a way out for these people.
They are products of a culture which gives them so much unconditionally that they are let off learning how to become human beings. My dogs are better behaved and subscribe to a higher code of values than the young rioters of Tottenham, Hackney, Clapham and Birmingham.
Unless or until those who run Britain introduce incentives for decency and impose penalties for bestiality which are today entirely lacking, there will never be a shortage of young rioters and looters such as those of the past four nights, for whom their monstrous excesses were 'a great fire, man'

www.dailymail.co.uk/debate/article-2024284/UK-riots-2011-Liberal-dogma-spawned-generation-brutalised-youths.html
London riots: Absent fathers have a lot to answer for
By Cristina Odone Politics Last updated: August 9th, 2011
Here are three numbers to bear in mind when talking of the riots: 8 billion (pounds spent by social services each year on children and young people); 3.5 million (children from a broken home); and one fifth (school leavers who are illiterate).
Given that the £8 billion spent by social services on children and young people is a significant increase on the amount they spent, say, five years ago, talk of cuts triggering the riots makes no sense. Even when Labour Governments increased spending on social security, the results were hardly encouraging: the population of young offenders didn't shrink, it increased. So did drug and alcohol addiction among the young.
But let's look at the second number. A large and increasing number of youngsters are brought up without dads. The majority of rioters are gang members whose only loyalty is to the group and whose only authority figure is the toughest of the bunch. Like the overwhelming majority of youth offenders behind bars, these gang members have one thing in common: no father at home.
When the journalist Harriet Sergeant spent a year talking with gang members in the inner city, she discovered youngsters without male role models. Their notion of family life was chaotic and conflicted. Mother lived alone or with a succession of men. Work was something losers did – much better and more immediate financial reward came from milking the benefits system. Schooling offered no escape: illiteracy was ride, with most children leaving primary school unable to read or write, let alone do simple sums.
The commentariat won't like it, but rioters would not stop in their tracks if their local authority were to reinstate their library. They would, however, feel very differently about life and about themselves if their father were to spend time with them, cheer them on to do better, and warn them about bad friends and dangerous substances.

http://blogs.telegraph.co.uk/news/cristinaodone/100100154/london-riots-absent-fathers-have-a-lot-to-answer-for/
Day the mob came crashing through my door: One middle-class mother's harrowing account
At about six o'clock, my husband and I were in our basement kitchen, pottering about and chatting to my brother on the phone. Our son, Arthur, was in the living room on the ground floor. Suddenly, we heard a series of very loud bangs coming from upstairs. I thought it must be Arthur messing about but John knew immediately that something was wrong. He raced up the stairs, with our spaniel, Stig, hard on his heels.
As he reached the top of the stairs, two young men, both wearing grey hoodies and holding broken bottles, burst through the splintered front door. I was following behind, still clutching the phone.
I heard John shout: 'Get out of my house! Get out of my ****ing house!'
He is a tall man, over 6ft, and he seemed even bigger as he confronted them. He is normally pretty laid-back but he was shouting and swearing like a madman, in a voice which I've never heard him use before.
Stig, normally the soppiest of dogs, was going crazy, barking and snarling at the men.

www.dailymail.co.uk/femail/article-2025097/London-riots-Notting-Hill-mother-day-mob-came-crashing-in.html
Before reading the following, answer these questions: what do tourists visit in Europe; what do travelers see on safari?
David Starkey's ethnic year zero
The historian's views on race and rioting are ignorant and confused. Thankfully most people realise this
Dreda Say Mitchell
guardian.co.uk, Sunday 14 August 2011 15.30 BST
Invited by BBC2′s Newsnight last Friday for a discussion about the rioting, I was looking forward to an interesting debate. Fellow guests were Owen Jones, whose recent book on the white working class was widely admired, and historian David Starkey, whose perspective should have been a plus.
But, instead of that debate, the viewers were treated to Starkey's random and confused thoughts on British youth culture. It appears the problem is that white youngsters have turned "black", while articulate black men like David Lammy MP sound "white". Enoch Powell was in there, of course, as was our old friend gangsta rap. Social nihilism? Hands up, black folks, that's you he's talking about. And it was all larded up with the need for "plain speaking".
It is, as anyone who's tried it will know, very difficult to argue with crass stupidity. What do you make of someone who thinks using "Jamaican" slang encourages youth to torch buildings? You may as well argue that speaking with an upper-class accent encourages people to hunt foxes. The host, Emily Maitlis, Jones and I had a go at challenging Starkey's views. But it's difficult to challenge someone who offers you no evidence apart from someone's text message and a spell teaching in Jamie Oliver's Dream School…
www.guardian.co.uk/commentisfree/2011/aug/14/david-starkey-ethnic-year-zero
Dreda – ask yourself just why it was you were invited to Friday's Newsnight?
Ask yourself just why it was that throughout a whole week of saturation media coverage that no discussion was deemed complete without a suitable community spokesperson that always happened to be black.
It was written through every media piece on the subject that this was a predominately black problem.
We had (black) politicians, (black) writers, (black) youth workers, former (black) gang members and even (black) rappers no discussion was deemed complete without a black representative.
No Sikhs or Muslims were accorded such an audience do we wonder why?
All week black was the word that dare not speak its name until Friday evening when Starkey arrived like a breath of fresh air and said it (well actually he didn't, of course).
We've always known PC was a tool for censorship but it now seems it is so even in the face of the facts.
Every liberal argument the left had left bit the dust this week. Go visit the Asian community of Dudley Road in Birmingham if you won't to hear some racism.
A community facing all the same disadvantages any black young kid could sign up to.
Yet one that works hard builds businesses and prospers, only to find itself being baited by young black gangsters for daring to do so.
One Labour MP has now called for Starkey to be banned from television and, in what is supposed to be a liberal democracy, I put it to you that this is about as abhorrent as it gets.
As Starkey said, this was a week for plain speaking the days where we were all too scared to walk on eggshells planted by the Guardian have gone for good, they came to an end last week.
Dozens Brawl Outside Downtown San Jose McDonald's; 2 Stabbed

http://sanfrancisco.cbslocal.com/2011/06/09/3-stabbed-in-downtown-san-jose/
Teenage Flash Mob Robberies on the Rise
www.foxnews.com/us/2011/06/18/top-five-most-brazen-flash-mob-robberies/
Suspected flash mob rips off Upper Darby Sears (With Video)

www.delcotimes.com/articles/2011/06/26/news/doc4e0696aaf127f552097776.txt
12 wounded as gunfire erupts at Kent car show
At least 12 people were shot at a crowded lowrider car show in Kent on Saturday, creating chaos as cars sped from the scene and frightened spectators ran for the safety of nearby shops.
http://seattletimes.nwsource.com/html/localnews/2015711094_kentshooting24m.html
Police: 6 Killed In Grand Prairie Roller Rink Shooting
http://dfw.cbslocal.com/2011/07/23/5-killed-in-grand-prairie-roller-rink-shooting/?utm_source=home&utm_medium=dl&utm_campaign=5-dead-in-grand-prairie-shooting
Teenage gang charged under lynching law after 'savage attack on 18-year-old student'

www.dailymail.co.uk/news/article-2008252/Teenage-gang-charged-lynching-law-savage-attack-18-year-old-student.html
Worse and WORSE
William Fitts, 15, charged in slaying of Thelma Steele, 92, in Prince George's

www.washingtonpost.com/local/william-fitts-15-charged-in-slaying-of-thelma-steele-92-in-prince-georges/2011/08/17/gIQApn4BMJ_story.html
Prosecutors: Pregnant teen begged for her life before gunman shot her
www.chicagotribune.com/news/local/breaking/chi-charinez-jefferson-timothy-jones-pregnant-teen-chicago-southwest-side-killing-shooting-20110822,0,4708681.story
What a tragic waste – What an asshole
Jealous boyfriend 'strangled girlfriend, 17, in bed because he feared she was being unfaithful – and got his parents to help cover up the killing'
The son of a wealthy jeweller strangled his model girlfriend in bed during a jealous rage at his parents' home before they helped him cover up the murder, a court heard yesterday.
Elliot Turner, 20, allegedly 'flipped out' and killed student Emily Longley, 17, after becoming suspicious that she had been having affairs during their four-month relationship.
Turner is said to have threatened to kill Miss Longley with a hammer and boasted: 'I will go to prison for it and still be a millionaire when I come out.'

www.dailymail.co.uk/news/article-2133991/Emily-Longley-trial-Jealous-boyfriend-Elliot-Turner-strangled-girlfriend-17-bed.html
Mindless VIOLENCE and Senseless Cruelty