"The press is focusing on personality, not substance," he [Harvard professor Thomas E. Patterson,] said recently on public radio's "On the Media" program. And that reflects "not a partisan bias but a journalistic bias," the tendency to seek out conflict. (No mystery there — it's more interesting.)
"It's the press in its usual mode, and that erodes public trust," Patterson said.
And then there's the dirty little secret that every journalist knows — Trump stories drive ratings and clicks. The word "Trump" in a headline vastly increases its chances of getting attention. (We're all guilty; see above.)
www.washingtonpost.com/lifestyle/style/is-media-coverage-of-trump-too-negative-youre-asking-the-wrong-question/2017/06/11/b0bc93aa-4d0f-11e7-a186-60c031eab644_story.html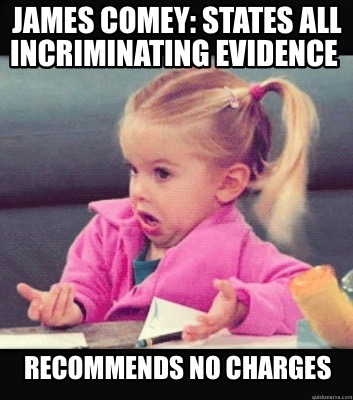 23 hrs · 
The left has to create bots to make it seem like people are sick of seeing Muslims get blamed for what they do.
Lisa Lynn
MSNBC Finally Admits Russiagate is Hillary's 'Conspiracy Theory'
www.libertyheadlines.com/msnbc-finally-admits-russiagate-hillarys-conspiracy-theory/

www.nytimes.com/2017/05/18/opinion/trump-watergate-iran-contra.html