At its best, Latin graffiti is deeply moving, like these lines found in a Pompeii bar:
Nihil durare potest tempore perpetuo;Cum bene sol nituit, redditur oceano,Decrescit Phoebe, quae modo fuit,Ventorum feritas saepe fit aura levis.

"Nothing can last for ever;/Once the sun has shone, it returns beneath the sea./The moon, once full, eventually wanes,/The violence of the winds often turns into a light breeze."
http://blogs.telegraph.co.uk/culture/harrymount/100074025/latin-graffiti-the-key-that-unlocks-ancient-rome/
Secret pagan basilica in Rome emerges from the shadows after 2,000 years
The subterranean basilica, which predates Christianity, was built by a rich Roman family who were devotees of a little-known cult called Neopythagoreanism.
Originating in the first century BC, it was a school of mystical Hellenistic philosophy that preached asceticism and was based on the writings of Pythagoras and Plato.

www.telegraph.co.uk/news/worldnews/europe/italy/12005864/Secret-pagan-basilica-in-Rome-emerges-from-the-shadows-after-2000-years.html
Charlemagne's bones identified: 1,200-year-old remains in a German cathedral belong to 'Europe's father', claim scientists
After 26 years of research, German scientists are satisfied that bones held for centuries are Aachen Cathedral, Germany, are those of the king of the Franks. A total of 94 bones and fragments were analysed from the cathedral and are believed to belong to the founder of the Holy Roman Empire. The sarcophagus holding the remains was secretly opened in 1988.
Charles the Great [Carolus Magnus], King of the Franks, ruled a European empire from 768 based mainly around France, Germany and parts of Italy.
Called the 'Father of Europe' he united most of Western Europe for the first time since the Roman Empire.
His rule spurred the Carolingian Renaissance – a period of cultural and intellectual activity within the Catholic Church.
Both the French and German monarchies considered their kingdoms to be descendants of Charlemagne's empire.
Although he could not write, he spoke Teutonic, Latin and Greek.
He was 6ft 4in – a monstrous height for the period, which has been confirmed by measurement of his skeleton.
Oddly, his father was known as Pepin the Short and was around 5ft tall.
Charlemagne's first campaign came at the age of 27, when the Pope sought his aid in repelling the Lombards of Italy.
He conquered them in the field and took the crown of Lombardy as his own.
From his capital of Aachen in modern-day Germany, Charlemagne went on to fight 53 campaigns, most of which he led himself.
He defended a Christian Europe from Muslim Saracens and pagan Saxons, often beheading thousands in a single day.
He is thought to have died aged 72 from a fever, but study of the ancient bones has not confirmed this.

Life-changing property: Abbots Tower, which is located in New Abbey, Dumfries, was built around 1580
Outstanding: The tower features a double planked clenched oak entrance door with handmade ironwork, stone staircases, gunloop windows, exposed beams, original wooden floors and period fireplaces
Restoration: This could be your chance to walk up your very own stone staircase and hear your footsteps echo around a tower
On the approach: The current restoration includes a painted ceiling – popular in Scotland during the reign of James VI

Rooms with a view: The village of New Abbey in which the tower is set was built around the 13th century Sweetheart Abbey, founded by Lady Devorgilla in 1283 to commemorate the death of her husband
SCOTTISH REFORMATION: CATHOLIC COUNTRY BECOMES PROTESTANT
Gilbert Broun, the last abbot of the nearby Sweetheart Abbey, is said to have used Abbots Tower as a base for his efforts to reverse the Scottish Reformation in the 16th century.
The European Reformation began in 1517 when German monk Martin Luther nailed his 95 Theses to a church door in Wittenberg.
He rejected the Pope's authority and all of the Church's practices not written in the Bible.
His ideas soon spiralled into the Protestant movement, and many Scots were impressed by this when Lutheran books began to appear in their Catholic country in the 1520s.
England converted to Protestantism in 1534, before Scotland broke from the Catholic Church in 1560 and banned Mass being held.
Abbot Broun fought the reformists, fortifying his abbey and continuing to celebrate Mass there. He was imprisoned, exiled and died in Paris.

www.dailymail.co.uk/news/article-2402245/Your-chance-king-castle-tower-used-plotting-monks-goes-market-575-000.html

www.torontosun.com/2013/09/09/van-gogh-believed-to-be-fake-was-stored-in-attic
http://en.centralemontemartini.org/il_museo/storia_del_museo
Close-up: A detail of a chalice displayed during the press day of the new exhibition at the museum in Rome
Gift: A cross of diamonds and emeralds, donated by French Emperor Napoleon, is seen on the necklace
Sparkles: The necklace, one of the most precious pieces of jewellery made by artist Michele Dato in 1679

www.dailymail.co.uk/news/article-2480683/Rare-Italian-San-Gennaro-collection-gems-said-worth-Englands-crown-jewels.html
Portugal's birthrate plummeting, a sign of more economic trouble ahead

Portugal's baby bust: Confronted with massive unemployment, Europe is again experiencing a steep decline in birthrates. At the center of this is Portugal, where the recent fall in births — to 89,841 in 2012, a 14 percent drop since 2008 — has been so acute that the government is moving to close a slew of maternity wards nationwide.

www.washingtonpost.com/world/europe/portugals-birthrate-plummeting-a-signal-of-more-economic-trouble-ahead/2013/06/23/64c86c20-ced4-11e2-8573-3baeea6a2647_story.html
Mr Carrington discovered a hoard of solid-gold Solidi dating back nearly 1,700 years to the decline of the Roman Empire

www.dailymail.co.uk/news/article-2336423/I-Roman-coins-worth-100-000–20-minutes-buying-metal-detector-Novice-unearths-nationally-significant-treasure-hunt.html
Painstaking: It took experts at the British Museum three years to piece together the 1,000 small fragments of the helmet
An artist's impression of what the complete 'Hallaton helmet' might have looked like, created by the British Museum

www.dailymail.co.uk/sciencetech/article-2084686/Historians-piece-2-000-year-old-Roman-cavalry-helmet-shedding-new-light-ancient-Britain.html
The day the sky fell in on Sin City: Exhibition captures the moment entire families were burnt alive in Pompeii… but it also reveals how utterly depraved the Romans were
Relics from ancient Pompeii are going on display at the British Museum
The exhibition features 450 pieces, some never seen outside Italy
It will feature at the museum from Thursday until September 29
Horror: A family frozen in their death throes
Poignant: The blackened cradle where a baby's bones were discovered in Herculaneum
Frozen in time: A painting of a baker and his wife from Pompeii
Victim: A cast of the Muleteer. This victim was discovered near a skeleton of a mule under a porticoe of the Palaestra
Preserved: A loaf of bread from Pompeii is part of the exhibition
Sex and the satyr: A statue of the god Pan with a nanny goat
Frozen in time: Bust said to be of Alexander the Great, who ruled hundreds of years before Pompeii was encased in ash, will form part of the exhibition
Artifacts: A pair of wind chimes found in Pompeii are going on display at the British Museum
Relics: A statue of Hercules (left) and a Satyr (right) are part of the 'Life and death in Pompeii and Herculaneum'
Historic: These two statues show a pair of stags being attacked by a pack of dogs
Shocking: The cast of a woman who died in the basement of a villa in Oplontis
Preview: A woman looks at a mosaic depicting a guard dog, left, while a statue of a naked man carrying a tray will be one of the exhibits
Detailed: An intricate carving showing followers of Bacchus

www.dailymail.co.uk/news/article-2299689/Sin-City-It-s-moving-exhibition-year-capturing-moment-entire-families-burnt-alive-Pompeii-But-reveals-utterly-depraved-Romans-were.html
Sounds of silence: These images of grand halls have been captured by Italian photographer Massimo Listri; here, the Royal Palace of Stockholm in Sweden
Rococo: The Queluz National Palace in Lisbon, Portugal was built in the 18th century; the grand checkered marble floors are juxtaposed against a chandelier and painted murals on the ceiling
Room with a view: Wiblingen Abbey, once a Benedictine abbey, has since been transformed into housing medical facilities for the University of Ulm in Germany; this is a stunning shot of the abbey's beautiful library
Monochrome: One of two Medici Chapels, located in the Basilica of San Lorenzo in Florence, Italy; the structure dates to around the 16th century
Hollywood aspirations: A room from the Chateau de Pierrefonds in Oise, France, north of Paris; it later became a filming location for the 1998 film Man In The Iron Mask
Intricate: Sammezzano Castle, built in 1605, is in the scenic Tuscany region of Italy and features Moorish designs throughout
Wide halls: The Palace of Caserta, located in southern Italy, was built for the kings of Naples, and has the honour of being one of the largest built in Europe during the 18th century

www.dailymail.co.uk/news/article-2212945/Inside-magnificent-spaces-Europes-grandiose-palaces.html?ito=feeds-newsxml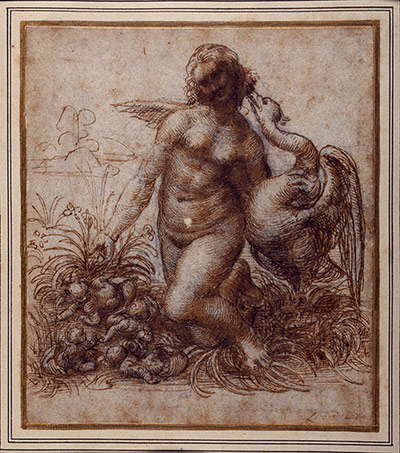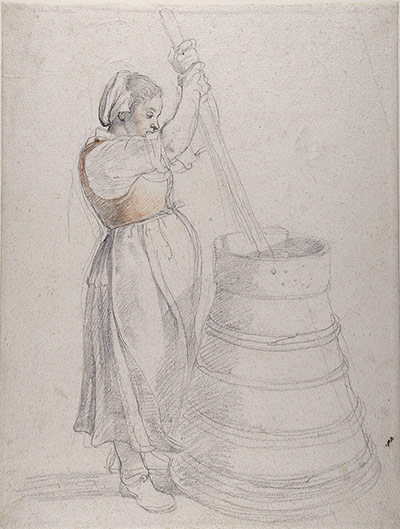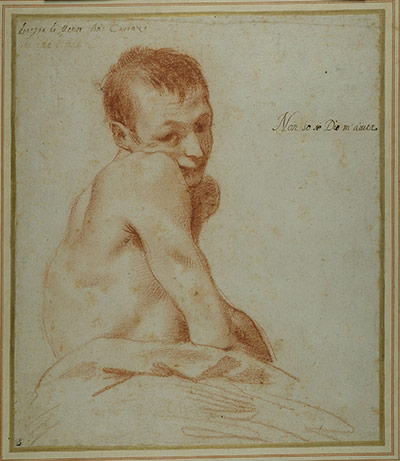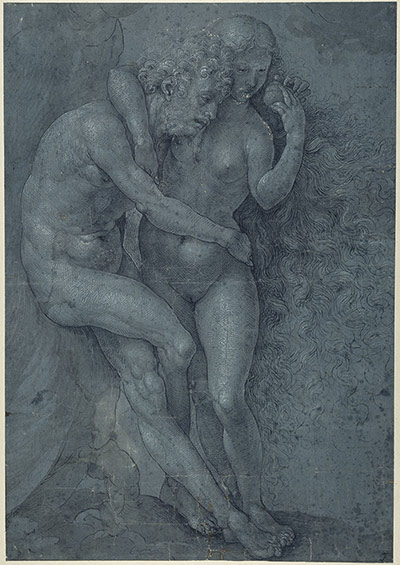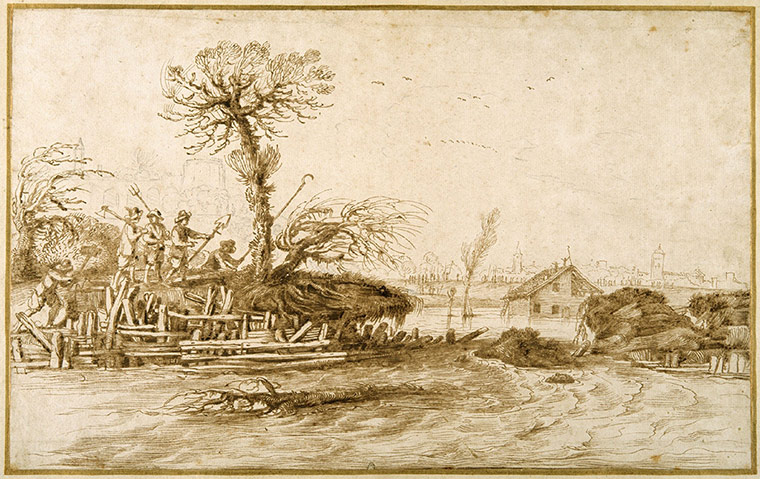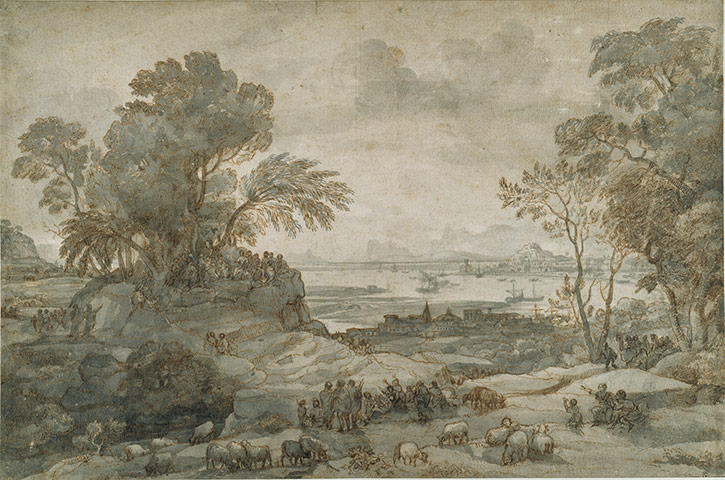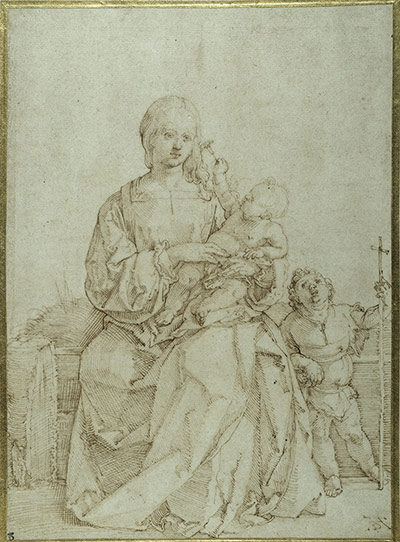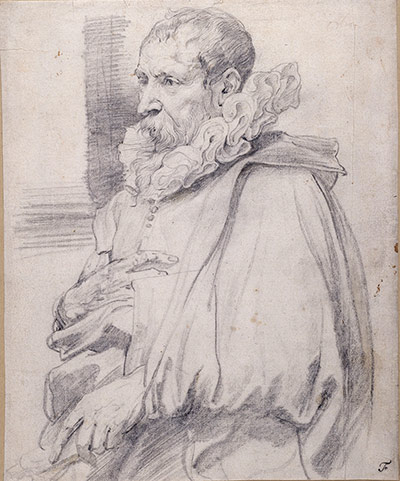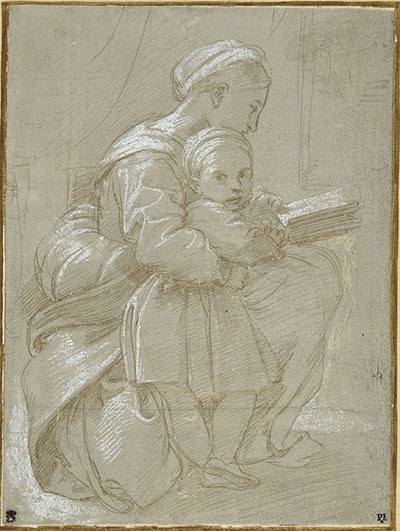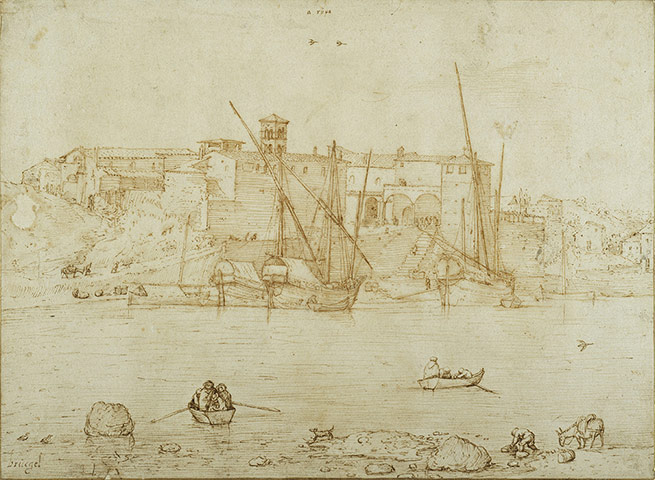 www.guardian.co.uk/artanddesign/gallery/2012/jul/05/chatsworth-old-master-drawings-in-pictures

www.dailymail.co.uk/news/article-2303830/The-treasure-sank-Spanish-Empire-400-year-old-shipwreck-reveals-haul-gold-silver-pearls-parrots.html
Damp: Katherine Du Tiel took this photo in at the New Irvington Tunnel in California. 'It's pretty wet down there,' she says
Fireworks: Architectural photographer Henrik Kam captured these flying sparks during construction of the SFJAZZ Center in San Francisco
Color: Freelance photographer, Will Austin, recorded this image of a welder inside 48-in.-dia. pipe
Repair: Stephen SetteDucati snapped this worker mending the six-inch teeth on this concrete pulverizer at a former GM stamping plant in Grand Rapids, Michigan
'Welder': Photographer Batuhan Salihoglu said he was captivated by this worker's 'flame hair' at the Boyabat Dam and Powerplant, Sinop Province, Turkey
Difficult: David Lloyd had to time this shot perfectly San Diego Regional Beach Sand Project in California. Lloyd took this aerial shot from a plane and had to get the pilot dip the wing to shoot it

www.dailymail.co.uk/news/article-2294981/Photographing-American-Dream-Stunning-snaps-voted-best-construction-shots-2012.html
Feasting and fighting: the long-lost secrets of Beowulf
Archaeologists in Denmark have excavated the sixth-century great dining hall at the centre of the epic work
David Keys ! Monday 26 August 2013
The dark secrets of the legend of Beowulf, England's oldest work of epic literature, are gradually emerging from under a field in eastern Denmark.
Archaeologists in the country's earliest royal 'capital' – Lejre, 23 miles west of modern Copenhagen – are investigating the joys of elite Dark Age life in and around what was probably the great royal feasting hall at the violent epicentre of the Beowulf story.
The archaeologists – led by Tom Christensen, director of the Lejre investigation – have so far managed not only to find, excavate and date the late 5 or early 6 century building most likely to have been Lejre's first royal hall (described in Beowulf as `the greatest hall under heaven'), but have also succeeded in reconstructing what was on the menu at the great feasts held there.
Scientific study this year of the bones of literally hundreds of animals found near the hall, shows that they feasted on suckling pig, beef, mutton, goat meat, venison, goose, duck, chicken and fish.
Other finds from around the hall have included fragments of glass drinking vessels, 40 pieces of bronze, gold and silver jewellery, pottery imported from England and the Rhineland – and the wing of a sea-eagle, whose feathers may well have been used for fletching arrows. Twenty other gold items were found just a few hundred metres away.
The discoveries, reported in the current issue of BBC History Magazine, are of international importance.
"For the first time, archaeology has given us a glimpse of life in the key royal Danish site associated with the Beowulf legend'', said project director Dr. Christensen, curator of Denmark's Roskilde Museum, four miles from Lejre.
The Danes plan to put the finds on permanent display next year at Roskilde and Lejre Museums.
In the Beowulf legend – which is believed to have influenced some aspects of Tolkien's Lord of the Rings and was turned into a 150 million dollar Hollywood film six years ago – a young nobleman from southern Sweden goes to neighbouring Denmark to save its ruling elite from the depredations of a monstrous man-eating giant called Grendel. The monster had entered the Danish king's great feasting hall at Lejre, while the king and his warriors had been sleeping off an evening of feasting and drinking, and had succeeded in devouring a number of them.
On meeting the king, Beowulf offers to rid the land of the monster. The king accepts – and Beowulf waits alone in the great hall for the giant to attack again. In the epic battle between the two that then ensues, the giant is defeated and retreats to a cave beneath a nearby lake where he is finally killed by Beowulf.
As well as investigating the hall most likely to have been the one associated with the Beowulf legend, the archaeologists have found, excavated and dated six other royal feasting halls in Lejre.
They have discovered that the early Danish monarchy used each hall for only a few generations, before dismantling them and building a new one – usually on or very near the same site as its predecessor. Detailed examination of the buried remains of successive feasting halls has shown that they were used between around 500 and 1000 AD. All were roughly on the same site – except for the one associated with the Beowulf legend which was 500 metres to the north.
It may be that the change in location was somehow connected with events described in the legend, part of which actually states that the early royal hall, was in fact abandoned – because of the depredations of Grendel. Whether Grendel (meaning quite literarily 'the destroyer') originally existed in some less legendary form – perhaps symbolizing a malevolent spirit responsible for disease and death, or a particularly fierce-looking human enemy – is as yet unknown.
The quasi-legendary high status individual that Beowulf is based on probably lived in the 6 century AD. The story of his exploits was most likely brought to England by Scandinavian (potentially southern Sweden originating) settlers in the 6 or early 7 century AD. The poem was then written by an anonymous Anglo-Saxon poet, probably sometime in the 7th or 8 centuries.

www.independent.co.uk/news/science/archaeology/features/feasting-and-fighting-the-longlost-secrets-of-beowulf-8784510.html
Where's Wallonia?

www.independent.co.uk/travel/europe/wheres-wallonia-8659400.html