Obama signs secret directive to help thwart cyberattacks

www.washingtonpost.com/world/national-security/obama-signs-secret-cybersecurity-directive-allowing-more-aggressive-military-role/2012/11/14/7bf51512-2cde-11e2-9ac2-1c61452669c3_story.html
Panetta Warns of Dire Threat of Cyberattack on U.S.

www.nytimes.com/2012/10/12/world/panetta-warns-of-dire-threat-of-cyberattack.html
Why it matters:
Without warning, the electricity goes out, leaving you and your family in the dark for days, perhaps weeks. Or the gates of a dam holding back millions of gallons of water open suddenly and flood towns below. Or pipes in a chemical plant rupture, releasing deadly gas.
Any one, or all, of these nightmare scenarios could be invisibly set in motion by hackers, terrorist groups or foreign governments with the motivation and technical knowhow. Gen. Keith Alexander, head of U.S. Cyber Command, has rated the country's preparedness for a major cyberattack as poor, a 3 on a scale of 1 to 10.
But Congress hasn't taken action to bolster digital defenses.
The ideological divisions between Republicans and Democrats have grown so wide that the parties can't agree on how to confront a risk they acknowledge is real. At its core, the stalemate is a microcosm of the larger argument underpinning the presidential campaign: How involved should the federal government be in the economy and people's lives?
The risk to critical infrastructure comes from the heavy reliance of these industries on computer systems that remotely control functions once handled by humans, such as the opening and closing of valves and breakers, the switching of railroad tracks and the detection of leaks in oil and gas pipelines. Sending false commands to these systems or disabling them could be disastrous.

www.njherald.com/story/19790386/why-it-matters-cybersecurity
Panetta outlined destructive scenarios that worry U.S. officials: an aggressor nation or extremist group gaining control of critical switches in order to derail trains loaded with passengers or lethal chemicals; contamination of the water supply, or a shutdown of the power grid across large parts of the country.
The most destructive attack, he said, would be one launched against several critical systems at once in combination with a physical attack on the country.
"The collective result," he said, "could be a 'cyber-Pearl Harbor': an attack that would cause physical destruction and loss of life, paralyze and shock the nation, and create a profound new sense of vulnerability."
…"This is a pre-9/11 moment," Panetta said, in a somber reference to missed signs of the 2001 terrorist attacks on the United States. "The attackers are plotting." He appealed to Congress and the private sector to join the government in improving the nation's defenses to prevent a catastrophic cyber attack.
woefully lacking," former national intelligence director Michael McConnell has said. That's why Sens. Susan Collins, Jay Rockefeller, Dianne Feinstein, Tom Carper and I introduced the Cybersecurity Act of 2012 — to require a minimum level of security for the most critical privately owned cybernetworks, which will be prime targets for attack. But even this was considered "burdensome, job-killing, government regulation" by the U.S. Chamber of Commerce and its allies in the Senate.

www.washingtonpost.com/opinions/joseph-lieberman-the-dangers-of-delaying-heightened-cybersecurity/2012/10/09/b2c0621e-0cc6-11e2-bd1a-b868e65d57eb_story.html
Senators Force Weaker Safeguards Against Cyberattacks

www.nytimes.com/2012/07/28/us/politics/new-revisions-weaken-senate-cybersecurity-bill.html
The Pentagon says cyberspace is an operational domain on par with land, sea, air and outer space, and there is little doubt that a global cyberarms race is getting underway. The United States is already well engaged in this race, as evidenced by reports of the computer worm Stuxnet, used to attack Iran's nuclear enrichment equipment. But so far these efforts have largely been kept secret and conducted as intelligence operations.

http://www.washingtonpost.com/opinions/us-needs-frank-talk-about-cyberweapons/2012/10/08/51a7d000-0c00-11e2-a310-2363842b7057_story.html
White House Hack Attack
Chinese hackers break in to White House military office network in charge of the president's nuclear football

http://freebeacon.com/white-house-hack-attack/

J. Scott Applewhite/AP – Executives of two major Chinese technology companies, Charles Ding, Huawei Technologies Ltd senior vice president for the U.S., left, and Zhu Jinyun, ZTE Corporation senior vice president for North America and Europe, are sworn in on Capitol Hill in Washington, before testifying before the House Intelligence Committee in September.
BEIJING — China reacted angrily on Tuesday to a congressional report that called two of its largest telecom firms threats to U.S. national security, heightening tension at a politically sensitive time for both countries.
www.washingtonpost.com/business/economy/china-slams-congressional-charges-against-its-telecom-firms-huawei-and-zte/2012/10/09/699f0d7a-124c-11e2-ba83-a7a396e6b2a7_story.html
US names names – China and Russia – in detailing cyberespionage
China, in particular, was fingered for massive ongoing cyberespionage against US companies in an alleged effort to gather the technological insights needed to make its economy more competitive.
By Mark Clayton, Staff writer/ November 3, 2011

A cybersecurity analyst works in a watch and warning center at a Department of Homeland Security cybersecurity defense lab at the Idaho National Laboratory, in September, in Idaho Falls, Idaho. Jim Urquhart/Reuters
Using blunt language, a new report by the Office of the National Counterintelligence Executive singles out China and Russia for cyber economic espionage, saying they are fast-growing threats to US economic and national security. In the past, the US government had largely refrained from naming specific countries as sources of cyberespionage.
Not anymore.
"Chinese actors are the world's most active and persistent perpetrators of economic espionage," according to the report, titled "Foreign Spies Stealing US Economic Secrets in Cyberspace." "Russia's intelligence services are conducting a range of activities to collect economic information and technology from US targets."
The report, which was prepared for Congress, in effect puts a government spotlight on threats that had largely gone undeclared until security firms and news media highlighted them over the past two years.
"The evidence has simply become overwhelming," says Joel Brenner, head of US counterintelligence in the Office of the Director of National Intelligence from 2006 to 2009. "It was the gorilla in the room that could no longer be ignored. Not to have named these countries would have yielded a report that would have been irrelevant."
The report also identified allies like France. But China, in particular, was fingered for massive ongoing cyberespionage against American companies in an alleged effort to gather the technological insights needed to make its economy more competitive.
An official spokesman for China vehemently denied any sponsorship of such attacks. But naming China was probably inevitable, intelligence experts say: A number of countries, including Britain, Germany, and South Korea, have already been placing blame.
"One of the biggest challenges America faces is how to deal with countries like China that have been so blatant in their theft of economically important information," says Scott Borg, director of the US Cyber Consequences Unit, a nonprofit think tank.
The report, Mr. Borg adds, appears to be moving the issue of cyberespionage into a more formal realm where diplomats will negotiate the issue. "This is a serious threat to our economy, yet it's so new that government officials don't know what would be an appropriate response," he says. "This report looks like another step toward putting this on the diplomatic agenda."
The Office of the National Counterintelligence Executive was formed in 2001. Its purpose is better evaluation of counterintelligence threats from foreign nations and nonstate actors, as well as integration of all counterintelligence activities.
Whereas in the past, individual spies might have painstakingly collected and transferred physical copies of secret corporate documents, the ease and anonymity of downloading files from the Internet or copying thousands of documents at a time onto a portable thumb drive have made cyberespionage a crucial threat to the nation, the report says.
Project 863, for instance, is a clandestine initiative launched by China in 1986, the report says, "to enhance China's economic competitiveness and narrow the science and technology gap between China and the West in areas like nanotechnology, computers and biotechnology." Cyberespionage is now a big part of Project 863, it says.
Against that backdrop, the report says, American companies and specifically cybersecurity companies have "reported an onslaught of computer network intrusions" originating from Internet Protocol (IP) addresses in China.
Private security firms in the US have dubbed the trend the "advanced persistent threat." Examples cited by the report include:
• A February 2011 report by the cybersecurity firm McAfee found that Chinese hackers had broken into the computer networks of global oil, energy, and petrochemical companies. Their alleged goal: steal data on sensitive proprietary operations and the financing of bids and operations for oil and gas fields. (The McAfee report substantially corroborated a January 2010 Monitor report that found Chinese links to cyberespionage attacks on three global oil giants – Marathon Oil, ExxonMobil, and ConocoPhillips.)
• The Chinese government sponsored hackers' intrusions into Google's networks, VeriSign iDefense reported in January 2010. Google later claimed that its source code had been stolen, a claim China denies.
• Last year, computer security firm Mandiant reported secret business information stolen from the corporate network of a Fortune 500 company while that company was in negotiations to buy a Chinese company. The stolen data may have helped the Chinese company in its negotiations.
In his new book "American the Vulnerable," Mr. Brenner amplifies what is contained in the report. What became known as Operation Aurora, he writes, was a "coordinated attack on the intellectual property of several thousand companies in the United States and Europe – including Morgan Stanley, Yahoo, Symantec, Adobe, Northrop Grumman, Dow Chemical and many others. Intellectual property is the stuff that makes Google and other firms tick."
A spokesman for the Chinese Embassy in Washington rebuts the report.
"China's rapid development and prosperity are attributed to its sound national development strategy and the Chinese people's hard work as well as China's ever enhanced economic and trade cooperation with other countries that benefits all," writes Wang Baodong, spokesman for the Chinese Embassy, in an e-mail.
"Willfully making unwarranted accusations against China is irresponsible, and we are against such demonization efforts as firmly as our opposition to any forms of unlawful cyberspace activities."
Looking ahead a few years, the study cites a technological shift toward a "proliferation of portable devices that connect to the Internet and other networks, [which] will continue to create new opportunities for malicious actors to conduct espionage." Such devices are expected to double from 12.5 billion in 2010 to 25 billion by 2015.
Another trend that could make the nation more vulnerable is the massive swing toward "cloud computing," which pools information processing and storage. While cheaper than hosting computer services in-house, data sharing will provide new means for cyberspies to do their work, the report warns.
According to the report, key targets of cyberspies going forward will include information and communications technology and military technologies, especially those pertaining to naval propulsion and aerospace. But the focus will also include civilian and dual-use technologies, including clean-energy technologies such as solar, wind, and other "energy-generating technologies" – expected to be the fastest-growing investment sector in many nations.
China's 863 program, the report says, is trying to acquire advanced materials and manufacturing techniques, in particular to boost its industrial competitiveness in aviation and high-speed rail. Meanwhile, Russia and Iran are focusing on advanced materials like nanotechnology.
"Cyberspace makes it possible for foreign collectors to gather enormous quantities of information quickly and with little risk, whether via remote exploitation of victims' computer networks, downloads of data to external media devices, or e-mail messages transmitting sensitive information," the report says.

www.csmonitor.com/USA/Foreign-Policy/2011/1103/US-names-names-China-and-Russia-in-detailing-cyberespionage
Defenseless against cyberattacks
By Editorial Board, Published: August 6
IN THE FINAL WEEKS before Congress left for its August break, Sens. Joseph I. Lieberman (I-Conn.) and Susan Collins (R-Maine), took a gamble. They watered down their own cybersecurity legislation in hopes of winning passage. But last week on the Senate floor, their compromise died . The sponsors could muster only 52 votes, short of the 60 needed.
Mr. Lieberman and Ms. Collins went a long way. Their original legislation would have set mandatory cybersecurity standards for companies that run critical infrastructure, such as electricity, water, nuclear, communications and financial networks. Ripping the heart out of their bill, they made the standards voluntary but still found no takers. The influential U.S. Chamber of Commerce opposed it, saying the legislation took an "adversarial" approach to the private sector. The group has endorsed other bills with less rigorous requirements.
This was a moment when the business lobby put its head in the sand. The threat posed to the private sector in cyberspace cannot be wished away — it is large and growing. Most companies realize this from their own experience. They are being battered by cyber-exploitations and theft, losing customer records and intellectual property. Instead of torpedoing legislation, they ought to be leading the way, pressing Congress to act.
The United States needs to shore up its cyberdefenses, which are relatively weak. The government has unique capabilities to help firms improve cybersecurity but needs the legislation to act in concert with the private sector. Gen. Keith B. Alexander, the commander of the U.S. Cyber Command and the National Security Agency, has warned that cyberattacks on critical infrastructure are moving from the inconvenient to the destructive. One day, this could mean a click that throws a city into a blackout or causes a financial market to crash. Gen. Alexander and other military and national security officials have urged Congress to pass some kind of legislation soon.
The Lieberman-Collins compromise reflected a proper sense of urgency. The House approved its own, somewhat similar, legislation in April, although privacy concerns have led the White House to threaten a veto. The net result is that Congress left town with the nation's critical infrastructure exposed and cyberdefenses still down. When it returns in September, a concerted effort should be made to pass legislation so the government and private sector can begin to face the onslaught, together.

www.washingtonpost.com/opinions/defenseless-against-cyberattacks/2012/08/06/cff868d2-dffc-11e1-a421-8bf0f0e5aa11_story.html
Cybersecurity should be more active, official says

www.washingtonpost.com/world/national-security/cybersecurity-should-be-more-active-official-says/2012/09/16/dd4bc122-fc6d-11e1-b153-218509a954e1_story.html
US National Security Agency boss asks hackers to make internet more secure
General Keith Alexander stresses common ground between US officials and hackers at Def Con gathering in Las Vegas
Conal Urquhart and agencies guardian.co.uk, Saturday 28 July 2012 11.44 EDT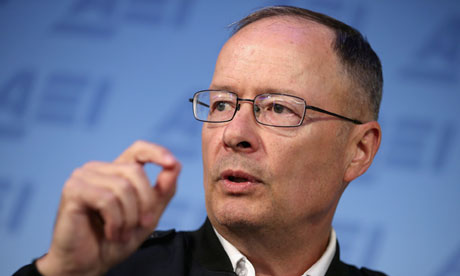 General Keith Alexander, head of the National Security Agency. Photograph: Chip Somodevilla/Getty Images
The head of the American government's secretive National Security Agency has taken the unprecedented step of asking a convention of computer hackers to join him in an effort to make the internet more secure.
In a speech to the 20th annual Def Con gathering in Las Vegas, the four-star general Keith Alexander stressed common ground between US officials and hackers, telling them privacy must be preserved and that they could help by developing new tools.
"You're going to have to come in and help us," Alexander told thousands of attendees.
The conference founder, Jeff Moss, known in hacking circles as the Dark Tangent, told the conference he had invited Alexander, who rarely gives speeches, because he wanted them to learn about one of the world's "spookiest, least known" organisations.
Attendees were respectful and gave modest applause, though several said they were concerned about secret government snooping and the failure of authorities thus far to stop foreign-backed attacks.
"Americans pay taxes so that federal agencies can defend them," said a researcher who asked not to be named. "I see it as a hard sell asking a business entity to spend money for the common good."
Alexander won points by wearing the hacker "uniform" of jeans and a tee shirt, wandering the halls and praising specific hacking efforts, including intrusion detection tools and advances in cryptology.
He also confronted civil liberties concerns that are a major issue for many researchers devoted to the internet.
Taking questions screened by Moss, Alexander denied that the NSA had dossiers on millions of Americans, as some former employees have suggested.
"The people who would say we are doing that should know better," he said. "That is absolute nonsense."
Alexander used the speech to lobby for a cyber security bill moving through the Senate that would make it easier for companies under attack to share information with the government and each other as well as give critical infrastructure owners some reward for adhering to future security standards.
"Both parties see this as a significant problem," he said, adding that the experts like those at Def Con should help in the process. "What are the standards that we should jointly set that critical networks should have?"
In addition to conducting electronic intelligence gathering, primarily overseas, the defence-department-controlled NSA is charged with protecting the American army from cyber-attacks.
Increasingly, it has been sharing its findings with the FBI to aid in criminal cases and with the department of homeland security, which warns specific industries of new threats.
Displaying a slide with the logos of several dozen of companies breached by criminals or spies in the past two years, Alexander said only the most competent even knew they had been hacked.
"There are 10 times, almost 100 times more companies that don't know they have been hacked," he said.
www.guardian.co.uk/technology/2012/jul/28/national-security-agency-hackers-internet
Gerry Smith
New Cybersecurity Bill Still Leaves Country Vulnerable To Attack, Experts Say
Posted: 07/23/2012 4:23 pm Updated: 07/24/2012 3:18 am
A Senate cybersecurity bill introduced last week removes a key provision from earlier legislation that would require companies to protect their computer systems, an omission that still leaves the nation at risk of a cyber attack, experts warn.
On Thursday, a group of five senators re-introduced the cybersecurity legislation. An earlier version of the bill required companies who run the power grid, gas pipelines, water supply systems and other critical infrastructure to meet a certain level of security or face penalties.
But Republicans opposed the initial bill, claiming it was unfair for the government to force companies to make costly security improvements. So the bill's sponsors said they compromised. The new version of the bill says companies can volunteer to have their security practices inspected by the government and can recommend their own security improvements, which would be voluntary.
The Senate is expected to consider the bill later this week.
But experts say the compromise means the bill does little to protect the nation from hackers. Without the government enforcing cybersecurity, companies are unlikely to strengthen their networks on their own, they say.
The new bill "basically depends on the industry to make a good faith effort to improve security, and up until now they haven't done anything," said Joe Weiss, a security expert on critical infrastructure. "The question is, 'Why would you expect all of a sudden for that to change?'"
James Lewis, a senior fellow at the Center for Strategic and International Studies, said, "The problem is the bill doesn't give the government any new capabilities. You don't need this bill. Nothing really changes."
The bill's sponsors — who said they removed regulations from the legislation to get Republican support — expressed their preference for the previous bill, but emphasized that they believe the newest version would still be effective.
"This compromise will significantly strengthen the cybersecurity of the nation's most critical infrastructure and with it our national and economic security," Sen. Joe Lieberman (I-Conn.) said in a statement after the revised bill was introduced.
On Thursday, President Barack Obama pushed for the bill's passage in an op-ed in the Wall Street Journal. He said the bill was needed because hackers "are probing our financial, energy and public safety systems every day."
For months, the Obama administration has been pushing for new authority to enforce security standards in critical infrastructure. In March, Gen. Keith Alexander, head of the National Security Agency, told Congress the government needed that authority because critical infrastructure operators weren't taking even basic security steps, like updating software.
Many experts believe the nation's vital computer networks are vulnerable to an attack that could lead to the collapse of the banking system, sustained blackouts or even mass casualties. Some have made comparisons to the lack of airport security before the Sept. 11 attacks.
The threat appears to be growing. Last year, hackers broke into computer systems running critical infrastructure nearly 200 times, compared with 41 times the year before, according to a report last month from the U.S. Industrial Control System Cyber Emergency Response Team.
Earlier this year, House Republicans also removed language from a cybersecurity bill that would have forced companies to meet baseline security standards. That bill passed in April.
Lewis, of the Center for Strategic and International Studies, said Senate Democrats likely acceded to Republicans' demands because time was running out during an election year.
"They wrote the bill that was going to get the votes," Lewis said. "And in doing that they left out the most important part."

www.huffingtonpost.com/2012/07/23/cybersecurity-bill_n_1695185.html
www.washingtonpost.com/investigations/social-engineering-using-social-media-to-launch-a-cyberattack/2012/09/26/a282c6be-0837-11e2-a10c-fa5a255a9258_graphic.html
Cyber search engine Shodan exposes industrial control systems to new risks

www.washingtonpost.com/investigations/cyber-search-engine-exposes-vulnerabilities/2012/06/03/gJQAIK9KCV_story.html
"'I know I can do it,' Miller, now a cybersecurity consultant, told himself. 'I can hack anything…"

www.washingtonpost.com/investigations/understanding-cyberspace-is-key-to-defending-against-digital-attacks/2012/06/02/gJQAsIr19U_story.html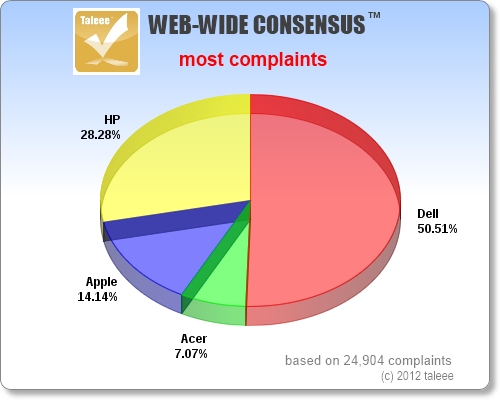 10 Free Windows Programs Every PC Owner Should Install Immediately

www.huffingtonpost.com/2012/07/09/10-free-windows-programs-everyone-needs_n_1659856.html
Tridium's Niagara Framework: Marvel of connectivity illustrates new cyber risks

www.washingtonpost.com/investigations/tridiums-niagara-framework-marvel-of-connectivity-illustrates-new-cyber-risks/2012/07/11/gJQARJL6dW_story.html
A Weapon We Can't Control
By MISHA GLENNY
Published: June 24, 2012
London
THE decision by the United States and Israel to develop and then deploy the Stuxnet computer worm against an Iranian nuclear facility late in George W. Bush's presidency marked a significant and dangerous turning point in the gradual militarization of the Internet. Washington has begun to cross the Rubicon. If it continues, contemporary warfare will change fundamentally as we move into hazardous and uncharted territory.
It is one thing to write viruses and lock them away safely for future use should circumstances dictate it. It is quite another to deploy them in peacetime. Stuxnet has effectively fired the starting gun in a new arms race that is very likely to lead to the spread of similar and still more powerful offensive cyberweaponry across the Internet. Unlike nuclear or chemical weapons, however, countries are developing cyberweapons outside any regulatory framework.
There is no international treaty or agreement restricting the use of cyberweapons, which can do anything from controlling an individual laptop to disrupting an entire country's critical telecommunications or banking infrastructure. It is in the United States' interest to push for one before the monster it has unleashed comes home to roost.
Stuxnet was originally deployed with the specific aim of infecting the Natanz uranium enrichment facility in Iran. This required sneaking a memory stick into the plant to introduce the virus to its private and secure "offline" network. But despite Natanz's isolation, Stuxnet somehow escaped into the cyberwild, eventually affecting hundreds of thousands of systems worldwide.
This is one of the frightening dangers of an uncontrolled arms race in cyberspace; once released, virus developers generally lose control of their inventions, which will inevitably seek out and attack the networks of innocent parties. Moreover, all countries that possess an offensive cyber capability will be tempted to use it now that the first shot has been fired.
Until recent revelations by The New York Times's David E. Sanger, there was no definitive proof that America was behind Stuxnet. Now computer security experts have found a clear link between its creators and a newly discovered virus called Flame, which transforms infected computers into multipurpose espionage tools and has infected machines across the Middle East.
The United States has long been a commendable leader in combating the spread of malicious computer code, known as malware, that pranksters, criminals, intelligence services and terrorist organizations have been using to further their own ends. But by introducing such pernicious viruses as Stuxnet and Flame, America has severely undermined its moral and political credibility.
Flame circulated on the Web for at least four years and evaded detection by the big antivirus operators like McAfee, Symantec, Kaspersky Labs and F-Secure — companies that are vital to ensuring that law-abiding consumers can go about their business on the Web unmolested by the army of malware writers, who release nasty computer code onto the Internet to steal our money, data, intellectual property or identities. But senior industry figures have now expressed deep worries about the state-sponsored release of the most potent malware ever seen.
During the cold war, countries' chief assets were missiles with nuclear warheads. Generally their number and location was common knowledge, as was the damage they could inflict and how long it would take them to inflict it.
Advanced cyberwar is different: a country's assets lie as much in the weaknesses of enemy computer defenses as in the power of the weapons it possesses. So in order to assess one's own capability, there is a strong temptation to penetrate the enemy's systems before a conflict erupts. It is no good trying to hit them once hostilities have broken out; they will be prepared and there's a risk that they already will have infected your systems. Once the logic of cyberwarfare takes hold, it is worryingly pre-emptive and can lead to the uncontrolled spread of malware.
Until now, America has been reluctant to discuss regulation of the Internet with Russia and China. Washington believes any moves toward a treaty might undermine its presumed superiority in the field of cyberweaponry and robotics. And it fears that Moscow and Beijing would exploit a global regulation of military activity on the Web, in order to justify and further strengthen the powerful tools they already use to restrict their citizens' freedom on the Net. The United States must now consider entering into discussions, anathema though they may be, with the world's major powers about the rules governing the Internet as a military domain.
Any agreement should regulate only military uses of the Internet and should specifically avoid any clauses that might affect private or commercial use of the Web. Nobody can halt the worldwide rush to create cyberweapons, but a treaty could prevent their deployment in peacetime and allow for a collective response to countries or organizations that violate it.
Technical superiority is not written in stone, and the United States is arguably more dependent on networked computer systems than any other country in the world. Washington must halt the spiral toward an arms race, which, in the long term, it is not guaranteed to win.

www.nytimes.com/2012/06/25/opinion/stuxnet-will-come-back-to-haunt-us.html
July 22, 2012, 6:21 p.m. ET
Gordon Crovitz: Who Really Invented the Internet?
Contrary to legend, it wasn't the federal government, and the Internet had nothing to do with maintaining communications during a war.
A telling moment in the presidential race came recently when Barack Obama said: "If you've got a business, you didn't build that. Somebody else made that happen." He justified elevating bureaucrats over entrepreneurs by referring to bridges and roads, adding: "The Internet didn't get invented on its own. Government research created the Internet so that all companies could make money off the Internet."
It's an urban legend that the government launched the Internet. The myth is that the Pentagon created the Internet to keep its communications lines up even in a nuclear strike. The truth is a more interesting story about how innovation happens—and about how hard it is to build successful technology companies even once the government gets out of the way.
For many technologists, the idea of the Internet traces to Vannevar Bush, the presidential science adviser during World War II who oversaw the development of radar and the Manhattan Project. In a 1946 article in The Atlantic titled "As We May Think," Bush defined an ambitious peacetime goal for technologists: Build what he called a "memex" through which "wholly new forms of encyclopedias will appear, ready made with a mesh of associative trails running through them, ready to be dropped into the memex and there amplified."
That fired imaginations, and by the 1960s technologists were trying to connect separate physical communications networks into one global network—a "world-wide web." The federal government was involved, modestly, via the Pentagon's Advanced Research Projects Agency Network. Its goal was not maintaining communications during a nuclear attack, and it didn't build the Internet. Robert Taylor, who ran the ARPA program in the 1960s, sent an email to fellow technologists in 2004 setting the record straight: "The creation of the Arpanet was not motivated by considerations of war. The Arpanet was not an Internet. An Internet is a connection between two or more computer networks."
If the government didn't invent the Internet, who did? Vinton Cerf developed the TCP/IP protocol, the Internet's backbone, and Tim Berners-Lee gets credit for hyperlinks.
But full credit goes to the company where Mr. Taylor worked after leaving ARPA: Xerox. It was at the Xerox PARC labs in Silicon Valley in the 1970s that the Ethernet was developed to link different computer networks. Researchers there also developed the first personal computer (the Xerox Alto) and the graphical user interface that still drives computer usage today.
According to a book about Xerox PARC, "Dealers of Lightning" (by Michael Hiltzik), its top researchers realized they couldn't wait for the government to connect different networks, so would have to do it themselves. "We have a more immediate problem than they do," Robert Metcalfe told his colleague John Shoch in 1973. "We have more networks than they do." Mr. Shoch later recalled that ARPA staffers "were working under government funding and university contracts. They had contract administrators . . . and all that slow, lugubrious behavior to contend with."
So having created the Internet, why didn't Xerox become the biggest company in the world? The answer explains the disconnect between a government-led view of business and how innovation actually happens.
Executives at Xerox headquarters in Rochester, N.Y., were focused on selling copiers. From their standpoint, the Ethernet was important only so that people in an office could link computers to share a copier. Then, in 1979, Steve Jobs negotiated an agreement whereby Xerox's venture-capital division invested $1 million in Apple, with the requirement that Jobs get a full briefing on all the Xerox PARC innovations. "They just had no idea what they had," Jobs later said, after launching hugely profitable Apple computers using concepts developed by Xerox.
Xerox's copier business was lucrative for decades, but the company eventually had years of losses during the digital revolution. Xerox managers can console themselves that it's rare for a company to make the transition from one technology era to another.
As for the government's role, the Internet was fully privatized in 1995, when a remaining piece of the network run by the National Science Foundation was closed—just as the commercial Web began to boom. Economist Tyler Cowen wrote in 2005: "The Internet, in fact, reaffirms the basic free market critique of large government. Here for 30 years the government had an immensely useful protocol for transferring information, TCP/IP, but it languished. . . . In less than a decade, private concerns have taken that protocol and created one of the most important technological revolutions of the millennia."
It's important to understand the history of the Internet because it's too often wrongly cited to justify big government. It's also important to recognize that building great technology businesses requires both innovation and the skills to bring innovations to market. As the contrast between Xerox and Apple shows, few business leaders succeed in this challenge. Those who do—not the government—deserve the credit for making it happen.

http://online.wsj.com/article/SB10000872396390444464304577539063008406518.html
Power, Pollution and the Internet


Data centers are filled with servers, which are like bulked-up desktop computers, minus screens and keyboards, that contain chips to process data.

www.nytimes.com/2012/09/23/technology/data-centers-waste-vast-amounts-of-energy-belying-industry-image.html
'Titan' supercomputer is world's most powerful
A new supercomputer called Titan, which uses microchips more usually used for videogaming to crunch numbers for climate studies, models of advanced materials and alternatives to petrol, has claimed the title of the world's most powerful computer.
The Titan supercomputer at Oak Ridge National Laboratory in Tennessee

www.telegraph.co.uk/technology/news/9672501/Titan-supercomputer-is-worlds-most-powerful.html
WHOIS – U.S.-Based Domain Registration Protection Companies Hide Identities Of Individuals Behind The Most Important Al-Qaeda-Affiliated Websites

www.memri.org/report/en/0/0/0/0/0/0/6515.htm