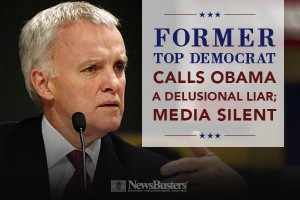 www.newsbusters.org/blogs/nb/pj-gladnick/2014/03/29/bob-kerrey-calls-obama-delusional-liar-media-mum
The Democratic Party's Death by Identity Politics
A new term was introduced to the English language: Identity Politics. Its aim is for voters to think of themselves as separatist minorities – women, LGBTQ, Blacks and Hispanics. The Democrats thought they could beat Trump by organizing Women for Wall Street (and a New Cold War), LGBTQ for Wall Street (and a New Cold War), and Blacks and Hispanics for Wall Street (and a New Cold War). Each identity cohort was headed by a billionaire or hedge fund donor.
The identity that is conspicuously excluded is the working class. Identity politics strips away thinking of one's interest in terms of having to work for a living. It excludes voter protests against having their monthly paycheck stripped to pay more for health insurance, housing and mortgage charges or education, better working conditions or consumer protection – not to speak of protecting debtors.
www.paulcraigroberts.org/2017/03/26/democratic-partys-death-identity-politics/print/
Obama was a phenomenon. He was elegant and cerebral. He was devoid of personal scandal and drenched in personal erudition. He was a walking, talking rebuttal to white supremacy and the myths of black pathology and inferiority. He was the personification of the possible — a possible future in which legacy power and advantages are redistributed more broadly to all with the gift of talent and the discipline to excel.
…"In short, our analysis indicates that Donald Trump successfully leveraged existing resentment towards African Americans in combination with emerging fears of increased racial diversity in America to reshape the presidential electorate, strongly attracting nativists towards Trump and pushing some more affluent and highly educated people with more cosmopolitan views to support Hillary Clinton.
Racial identity and attitudes have further displaced class as the central battleground of American politics."
That's why they lost…Charles Blow
BLOWS
www.nytimes.com/2017/06/29/opinion/trumps-obama-obsession.html?ref=opinion
Ease up on the identity politics," Maher said. "They pulled off quite a neat trick in 2016. They made white people who are still the majority in this country feel like a minority — or at least enough of them to swing the election. So I think that's important. Make sure you look like you represent everybody, including the majority."
www.mediaite.com/tv/bill-maher-to-democrats-ease-up-on-the-identity-politics/
https://pjmedia.com/trending/2017/06/18/msnbc-host-labels-rep-scalise-an-extremist-while-he-lies-in-hospital-bed/
Reid started the 11 a.m. EDT hour of "AM Joy" Sunday by accusing Republicans of being hypocrites when they called for "toned down rhetoric" after the GOP shooting.
"The GOP's leader is a president who, just a day after the shooting, was back to attacking Democrats on Twitter," Reid said. "It didn't take long for the very real political divisions to reappear."
Reid also seemed to allege during a discussion with Republican strategist Evan Siegfried that the left is justified in calling the GOP "insensitive," "evil," and "the Taliban" because they want to cut federal spending.
Eric Boehlert, a senior fellow at Media Matters, continued the attack on the right wing, arguing, "Nobody from Fox is trying to step back the tone, nobody at Fox is saying, 'hey, let's be responsible.'"
"If these Republicans are so upset about tone, where were they when a reporter was body slammed?" Boehlert asked.
www.nytimes.com/2017/05/24/opinion/the-jihadi-state-of-mind.html