Forgotten soldier who battled 4,000 Zulus at Rorke's Drift finally hailed a hero after his family discover a war sketch 130 years later
David Jenkins' name was left off Roll of Honour of soldiers who defended tiny outpost
Family wanted him to be recognised for his actions and finally have proof
By LUKE SALKELD
PUBLISHED: 10:34 EST, 4 April 2013 | UPDATED: 19:21 EST, 4 April 2013
A soldier who survived the Battle of Rorke's Drift against 4,000 Zulus only to be forgotten on its Roll of Honour has finally been hailed a war hero – thanks to a 130-year-old sketch.
Private David Jenkins was among the 150 soldiers who fought in the heroic defence of the small South African missionary outpost in 1879, which was immortalised by the film Zulu starring Michael Caine.
Such was the bravery shown by the heavily outnumbered troops that after the battle 11 Victoria Crosses were awarded.
Hero: Geoff Rees, great grandson of Private David Jenkins, recognised him in this sketch by Lady Elizabeth Butler. He had fought valiantly in the heroic defence of Rorke's Drift in 1879
However, Private Jenkins's name was somehow left out of the Roll of Honour, and for more than 130 years his descendants have tried in vain to have his heroism recognised.
But they had no proof – until spotting a sketch of a 'Private Jenkins' by a Victorian war artist that was being used to illustrate a competition run by the National Army Museum.
Private David Jenkins' family was determined he should be recognised as one of the soldiers who took part in the historic battle
The Battle of Rorke's Drift had been nominated as one of Britain's greatest battles, and the image chosen to represent it was a pencil sketch by Lady Elizabeth Butler of Private Jenkins.
His great-grandson Geoff Rees  recognised the face instantly and was able to prove to historians that his relative was a long-forgotten war hero.
The artist had been commissioned by Queen Victoria to commemorate the battle in her painting The Defence of Rorke's Drift.
Mr Rees said: 'Lady Elizabeth Butler visited the survivors who returned to Portsmouth in the autumn of 1879 and she was treated to a re-enactment of the battle.
'She famously used real models who were actually there to paint her war scenes.'
Each soldier who survived the battle had also been given a Bible to commemorate their role. Private Jenkins's Bible was handed over to the museum's historians as added proof that he had fought at Rorke's Drift.
Private David Jenkins of 1st Battalion, 24th (2nd Warwickshire) Regiment of Foot, has now been reinstated in the battle's Roll of Honour.
A spokesman for the National Army Museum said: 'When his great-grandson contacted us with irrefutable evidence proving David Jenkins's presence at the battle and his identity in the museum's sketch book, we set the record straight.'
Mr Rees, 52, from Swansea, said he was incredibly proud of his great-grandfather's part in history.
He added: 'It's nice that the history books have finally been corrected to recognise his role.
'What I find most inspiring about the battle is that it was won by ordinary men who fought so heroically for one another.
'How exposed must they have felt, yet they defended the outpost to a man over a nightmarish 12-hour period.'
Pt Jenkins appears in the bottom left hand side of this picture painted by Lady Elizabeth Butler, titled The Defence of Rorke's Drift

www.dailymail.co.uk/news/article-2304005/Forgotten-soldier-battled-4-000-Zulus-Rorkes-Drift-finally-hailed-hero-family-discover-war-sketch-130-years-later.html
Is this the best Wikipedia entry ever? Officer served in THREE wars, was shot in the face, head, stomach, ankle, leg, hip, and ear, escaped a PoW camp and bit off his fingers when doctors refused to amputate
Sir Adrian Paul Ghislan Carton de Wiart's page causes Twitter storm
Soldier fought in Boer, First and Second Wars and won Victoria Cross
Describing his experiences he later wrote: 'Frankly, I had enjoyed the war'
Hero: Lieutenant-General Sir Adrian Paul Ghislain Carton de Wiart's Wikipedia page has become one of the most fascinating on the web

www.dailymail.co.uk/news/article-2366714/Is-best-Wikipedia-entry-VC-winning-officer-shot-face-head-stomach-ankle-leg-hip-ear.html

Did this bright-eyed soldier change the course of D-Day? He won Military Cross for spotting mines
John Stone carried out daring mission to examine deadly German booby-traps
His intelligence changed the course of action from the Allies – thousands of troops made it safely to shore
By REBECCA CAMBER
Last updated at 9:22 PM on 17th November 2011
A soldier whose bravery helped change the course of World War Two has died.
John Stone was a mine expert who carried out a daring reconnaissance mission of the Normandy beaches just before the D-Day landings.
Wearing dark clothing, he crept up the beach and got to within 40 yards of German soldiers while he examined deadly bombs they had laid.
He discovered wooden poles with anti-tank mines on top positioned along the shoreline that would have been hidden at high tide and devastated landing craft.
Upon his return to England he was debriefed and his intelligence made Winston Churchill and Dwight D Eisenhower change the invasion from high to low tide to avoid the traps.
As a result thousands more soldiers made it safely to shore along the five Normandy beaches on D-Day, giving the Allies a strong foothold on Nazi
occupied Europe.
For his bravery Mr Stone, who was a 22-year-old Sapper Lieutenant, was awarded the Military Cross.
He also received a congratulatory telegram from Winston Churchill.
After leaving the army, Mr Stone worked as a consultant engineer before retiring to Weymouth, Dorset.
He recently developed prostate cancer and passed away at his home aged 89.
He died on November 10 and the following day, Armistice Day, his daughter Tomina attended a Remembrance Day service in honour of her father.
In an interview he gave in 2004, Mr Stone recalled the mission he carried out with a sergeant and a corporal.
Aircraft reconnaissance photos had revealed suspected staked mines on the beaches but army chiefs needed to know what kind they were.
His team was taken by motor torpedo boat across the Channel and they then got into a dinghy to make their way ashore at night-time.
Escorted by commandos, the three engineers crept up the beach to inspect the defences.
Mr Stone said: 'It did not all go to plan. When we got into our dinghy it capsized and we had to wade the rest of the way.'
He added: 'We saw sentries patrolling and we got to within about 40 yards of one smoking a cigarette.
'A searchlight passed over us several times, but they never saw us.' The group identified the mines as anti-tank devices.
Mr Stone said: 'If they had gone in at high tide it would have knocked the bottom of the landing craft out and sunk them before they got to the beaches.
'As I understand it, the information we brought back led to the timing of D-Day being changed from high to low water. And our measurements showed our tanks were able to go between the poles on the beach.'
Mr Stone was a modest man and his widow Nora, 87, whom he married in 1946, said he only spoke of his heroics when pressed. She said: 'I was very proud of him.'

Daring: Stone crept up the beach and got to within 40 yards of German soldiers while he examined deadly obstacles the Germans had laid
http://www.dailymail.co.uk/news/article-2062925/D-Day-hero-John-Stone-won-Military-Cross-spotting-mines.html
Bombed twice, buried alive, covered in hot tar and lined up in front of firing squad… and River Kwai hero lived to tell the tale
By KATIE SILVER
Last updated at 7:30 PM on 9th February 2012
For 70 years, a British prisoner of war has kept the horrors of his River Kwai experience to himself.
But now Gus Anckorn, 93, from Kent, has decided to share his story, recalling how he was bombed twice, buried alive and even lined up before a firing squad.
He was also the only one of his working party on the railway, immortalised in the Alec Guinness film Bridge On The River Kwai, to survive – but that was only because he'd had hot tar poured over him and was sent to hospital.
Managing to cheat death on six occasions, he played dead to escape a notorious hospital massacre at the hands of Japanese soldiers and talked his way out of being executed for stealing eggs.
Mr Anckorn was a gunner in the Royal Artillery but was also an expert conjurer and member of the Magic Circle and he often used his skills to get one over on his captors.
He kept his remarkable battle of survival largely to himself for most of his life until he captivated a fellow guest at a black-tie dinner with it three years ago.
Peter Fyans was so taken with Mr Anckorn's story he asked to turn it into a book, which he has now published almost 70 years to the day the old soldier was taken prisoner.
Mr Fyans, 62, a financial adviser from Haywards Heath, West Sussex, said: 'I found Gus to be absolutely amazing. His stories just went on and on.
'He was very economic with his statements but still what he was saying was just enthralling.
'I thought at the time that somebody should turn it into a book or a film.]
'Even though I have never written a book before I thought about it for a while after I met Gus and went back to him to ask his permission.
'I kept going back to him time and time again to get all his remarkable stories and in the end the book just wrote itself.'
Mr Anckorn, who lives in Sevenoaks, Kent, mastered his conjuring skills from an early age and was the youngest ever member of the Magic Circle.
He later joined the Royal Artillery after war broke out and his regiment was posted to Singapore in 1942.
Mr Anckorn saw just five days of war before the British colony fell to the Japanese on February 15.
His first brush with death came three days after his arrival when an anti-personnel bomb was dropped 10ft from an army lorry he was driving, seriously wounding him.

Mr Anckorn is depicted in the foreground, right, in this sketch of a typical PoW hut drawn by Will Wilder
He recalled: 'There was a deafening blast and I was engulfed in what sounded like metal hailstones. The bombardment went on and on and I began to pray that something would get me straight in the head and make it quick.'
He was taken to the Alexandra Military hospital which became the scene of one of the worst ever war atrocities 24 hours later.
Some 100 Japanese soldiers invaded the hospital and killed more than 200 wounded soldiers and doctors, mostly by bayoneting them.
Mr Anckorn recalled lying motionless on his bed, still covered in blood. He said: 'I didn't mind dying but I didn't want to see them do it to me so I pulled my pillow up and got my head under it.
'I turned slowly to the fellow on the camp bed next to me but he was dead.
'Nobody knows why I wasn't killed but the assumption is that when the Japs came to my bed and found blood all over my chest and my face covered – like a corpse – they must have thought me dead already and passed me by.'

In a sketch by Jack Chalker, Mr Anckorn is being operated on by Colonel 'Weary' Dunlop (facing) and Captain Markowitz (back view) in Chungkai, January 1944
Mr Anckorn became one of 120,000 Japanese PoWs and was put to work on the notorious Burma Railway at Wang Pho along the banks of the River Kwai.
Out of the 60,000 Allied PoWs who worked on the railway 16,000 died under brutal conditions, mainly from cholera, dysentery, or exhaustion.
After taking too long to climb 100ft up a wooden viaduct to seal it with creosote, an exhausted Mr Anckorn was chastised by a guard who poured the hot liquid over his back.
Although he was in agony the callous act probably saved his life as he was sent to a hospital camp. The remainder of his working party were all dead within weeks.
At the camp at Chungkai in Thailand, Mr Anckorn used his conjurer skills and his quick sleight of hand to distract enthralled guards so fellow PoWs could steal food behind their backs.
The camp commandant got to hear of an egg trick the soldier did – and when he was sent to the camp kitchen for one he managed to come away with 50. He gave 49 of them to starving PoWs.
When the commandant realised the eggs were missing and summoned the soldier to his hut, Mr Anckorn feared he would be executed.
When asked why he took 50 eggs, he replied: 'Your show, so important, I practise all day long.'
He said: 'His head remained down then he slowly raised his head, jerked a nod and dismissed me.
Outside I could scarcely walk and virtually collapsed behind a tree.'
His next death-defying moment occurred in September 1944 when his PoW camp was hit by a bomb from an Allied aircraft, which buried him alive before he was dug out unhurt.
Then in August 1945 with the Japanese on the verge of surrendering, Mr Anckorn and four comrades were marched off by two guards into the jungle.
The men were lined up against trees in front of a machine gun.
He recalled: 'We stood their horror-struck. No blindfolds or anything, we just waited for the bullets.
The Japs hesitated then argued with each other.
Then suddenly they started packing the gun up. Still shaking we marched back to the camp.'
It seems likely the two guards were aware the Japanese were about to be defeated and didn't want to be accused of a war crime or face recriminations.
After that war Mr Anckorn made it back to Britain and to wife Lucille. They went on have two children and five grandchildren.
He then became a schoolteacher and later a special constable for Kent police.
Mrs Anckorn died aged 60 from cancer in 1986.

Cleaning out tropical ulcers with an old spoon and no anaesthetic, in a sketch by PoW Jack Chalker
www.dailymail.co.uk/news/article-2098826/Bombed-twice-buried-alive-lined-firing-squad–River-Kwai-hero-lived-tell-tale.html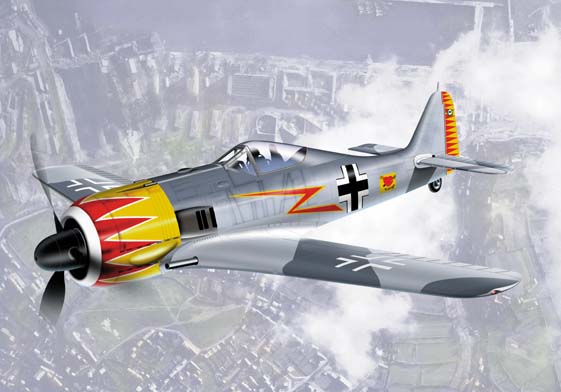 German Combat Footage
Germany's last surviving U-Boat captain – decorated twice by Hitler for bravery after sinking 27 Allied ships – gets modern military honour
Honoured: Reinhard Hardegen, 99, was one of the most successful commanders during Operation Drumbeat, when Nazi submarines attacked merchant ships along the east coast of North America.
Comrades: War correspondent Kriegsberichter Meisinger (right) and lieutenant commander Reinhard Hardegen (left) aboard the submarine U-123

www.dailymail.co.uk/news/article-2199218/Germanys-surviving-U-Boat-captain–decorated-twice-Hitler-bravery-sinking-27-Allied-ships–gets-modern-military-honour.html
British heroes Luftwaffe interviews