In the Arabic newspaper Al-Mada, Iraqi writerAdnan Hussein offered a suggestion: We must overhaul the educational system. In a piece published just two days after the Paris attacks on Nov. 13, he said that
from elementary school through university, our young people are taught — sometimes with a stick — that Islam is not only great, but also better than other religions, and that those who are not like us belong in hell. What has emerged, he wrote, is a "savage faith that stirs up decapitation, spills blood, instigates plunder and rape." As for the real Islam, he lamented: "It has no place in our lives, or in the best of cases, it has a barely audible voice that almost nobody hears."

www.washingtonpost.com/opinions/it-is-time-for-muslims-to-begin-a-deep-self-examination/2015/12/30/24320e5e-adb2-11e5-b820-eea4d64be2a1_story.html
The family behind the photo: American mother reveals how selfless Muslim civilian rushed to besieged Nairobi mall and helped usher her and her three daughters to safety
www.dailymail.co.uk/news/article-2434491/Kenya-mall-attack-American-mother-reveals-selfless-Muslim-civilian-helped-usher-daughters-safety.html

www.dailymail.co.uk/news/article-2434278/Kenya-mall-attack-torture-claims-emerge-soldiers-Eyes-gouged-bodies-hooks-fingers-removed.html
After Kenya, no more turning the other cheek to those who hate us
Where is the Muslim condemnation of the Nairobi massacre by maniacs in the name of their religion?
beheard
Today 01:02 AM
At last someone willing to say it as it is. As the author rightly points out the silence of the so called muslim leadership in this country in the face of such random barbarous killing speaks volumes. Radical islam is nasty, intolerant, extreme, and politicised for its own crazed purposes. It is totally alien to our culture as are all the paraphanalia which surround it, niqab, burkha etc which should be banned in all public places. All right minded people are sick to death and deeply ill at ease with islamic extremists wherever they exist but none more so than on home territory. Politicians take careful note.

www.telegraph.co.uk/news/worldnews/africaandindianocean/kenya/10333477/After-Kenya-no-more-turning-the-other-cheek-to-those-who-hate-us.html
Since 1999, more than 14,000 Nigerians have been killed in sectarian violence between Muslims and Christians, reports the bipartisan U.S. Commission on International Religious Freedom. The militant group Boko Haram, which supports an extreme and violent interpretation of Islam, is behind most of the violence. It cites state and federal government action against Muslims, among other "reasons," as justification for its strikes on churches.
In the past year alone, Boko Haram has bombed, burned or attacked at least 50 churches, killing more than 360 people, the publication Religion Today reports. The extremists are also known to have assaulted more than 160 Christians or people thought to be Christian in more than 30 incidents. Western education is a sin, according to Boko Haram.
…In the Middle East, the Arab Spring has sprung misery upon Christians from Egypt to Syria.
Shortly after the Egyptian military's bloody breakup of Muslim Brotherhood sit-ins in Cairo in mid-August, at least 42 churches were attacked, with 37 burned or otherwise damaged, Human Rights Watch reported.
Consider this excerpt from a recent interview PBS's Margaret Warner conducted with Fifi Awad, an Egyptian who witnessed the attack on his village's 60-year-old Coptic Christian church. Speaking through an interpreter, Awad said: "They attacked the church. They took everything they could take, the generator, the refrigerator, even bags they thought had donation money. Then they burned the first and second floors and said, 'Allahu akbar.' "
www.washingtonpost.com/opinions/colbert-king-attacks-on-christians-are-being-met-with-indifference/2013/09/27/d18e5162-270d-11e3-b75d-5b7f66349852_story.html
PA Official: 'If We Had Nuke, We'd Have Used It This Morning'
"I swear that if we had a nuke, we'd have used it this very morning," said a top PA official.
By Arutz Sheva staff
First Publish: 5/8/2013, 10:44 PM
A senior Palestinian Authority has praised the use of violence against Israel, asserting that if the PA had the military wherewithal to rise up against the Jewish state, it would not hesitate to do so.
"I swear that if we had a nuke, we'd have used it this very morning," vowed Jibril Rajoub during an interview with the Lebanese Al-Mayadeen TV channel, as reported by the Palestinian Media Watch (PMW).
Jibril Rajoub is the Deputy Secretary of the Fatah Central Committee and Chairman of the PA Olympic Committee.
The interview was also published on Rajoub's Facebook page on May 2, 2013.
According to PMW, two other senior PA officials also expressed open support for the murderer who killed Evyatar Borovsky, an Israeli who was stabbed to death by a Palestinian terrorist last week as he was waiting for a bus at the Tapuach junction in Samaria.
"We salute the heroic fighter, the self-sacrificing Salam Al-Zaghal," said Abu Al-Einein, who was until recently an advisor holding the rank of minister to PA Chairman Mahmoud Abbas.
"He insisted on defending his honor, so he went against the settler and killed him. Blessings to the breast that nursed Salam Al-Zaghal," said another PA official, whose words were met with applause from the audience.

www.israelnationalnews.com/News/News.aspx/167855#replies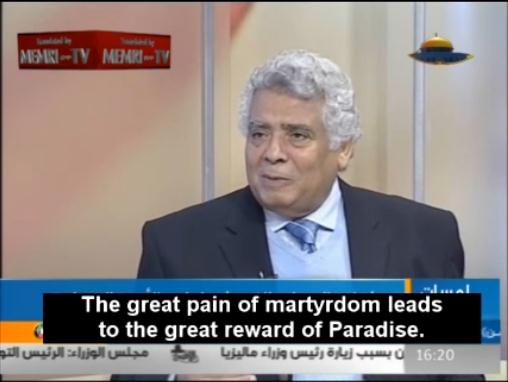 The Islamists feel that they have nothing to lose, for the fear of cultural extinction surpasses the fear of physical death. The Islamist dream of theocracy, for example, Osama bin Laden's vision of a restored caliphate, represents what might be the last stand of an endangered culture, something like the Nazi hallucination of Aryan empire. The Islamists have nothing to lose, but they have much to gain: they perceive not only weakness, but also opportunity. Islamic life is dying, but far more slowly than the senile civilization of Western Europe.

www.worldsecuritynetwork.com/Broader-Middle-East/Spengler-/Crisis-of-faith-in-the-Muslim-worldPART-2-The-Islamist-response


AFP/AFP/GETTY IMAGES –
A truck carries the bus damaged by the suicide bomb blast which targeted a group of Israeli tourists in Bourgas, Bulgaria, on July 19, 2012.
At least nine women who were vaccinating children against polio have been shot dead in northern Nigeria by gunmen suspected of belonging to a radical Islamist sect.

www.guardian.co.uk/world/2013/feb/08/polio-workers-nigeria-shot-dead
Nigeria Islamists behead North Korean doctors
Attack that left three dead is part of radical Islamic sect's campaign against health workers
AP Sunday 10 February 2013

www.independent.co.uk/news/world/asia/nigeria-islamists-behead-north-korean-doctors-8488969.html
Now that Jim McCluskey and others (letters, 22 January) have explained why so many in the developing world hate the "West" perhaps they could turn their attention to the question: why do they hate each other?
This needs to be answered, since the overwhelming majority of the victims of violence in the developing world are killed by their fellow citizens or those of neighbouring countries. It would be hard to argue that the invasion of Mali by Islamist forces and the imposition of strict sharia law on unwilling people was a response to any Western action, although the welcome overthrow of the tyrannical Gaddafi regime may have paved the way for it.
What responsibility are we supposed to bear for the suicide bombings you keep reporting from Iraq and Pakistan which target religious groups? How is the West supposed to have instigated the civil war in Syria?
Stephen Breuer
Lancaster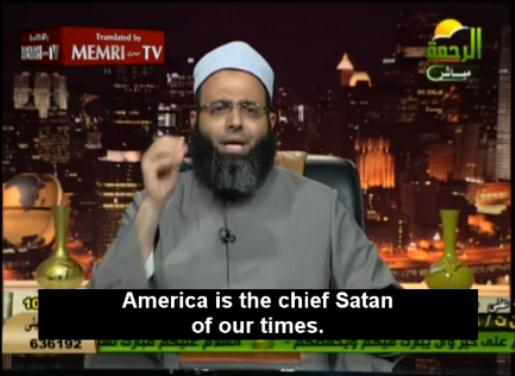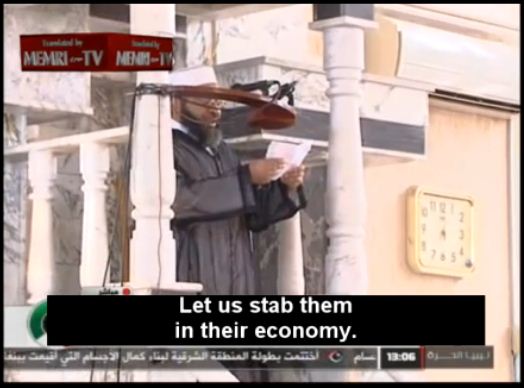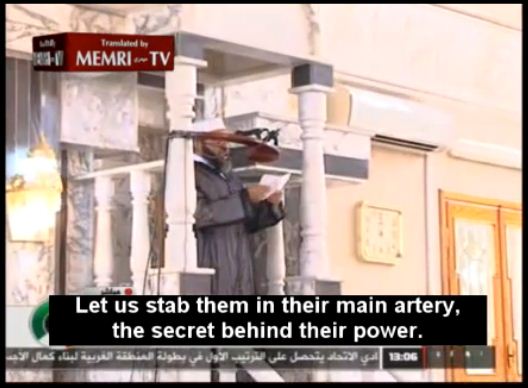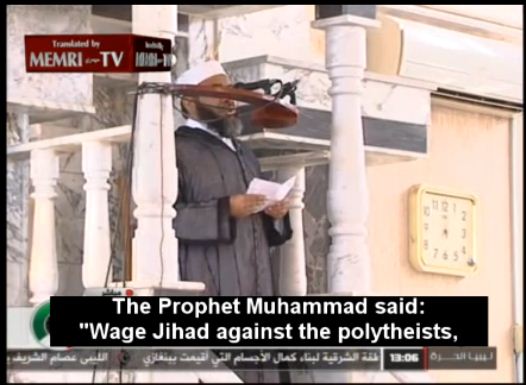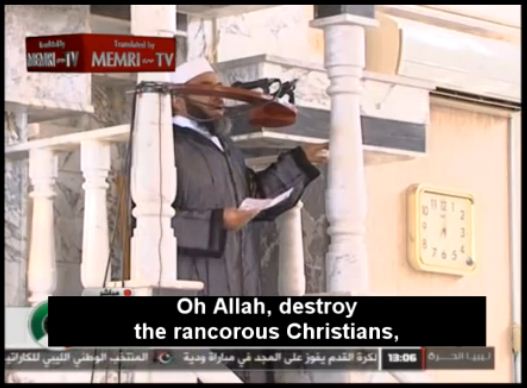 In the late 1970s, during a break in a 26-year career in the RAF, I worked for four years as a personnel officer with an oil drilling company in Hassi Messaoud, Algeria.
When I rejoined the RAF in 1982, as an intelligence officer, I was frequently laughed at for suggesting that, based on what I had learnt in Algeria, I considered Islamic fundamentalism to be the major threat facing liberal democracy in the near future.
Nobody in the still Cold War obsessed intelligence community was listening at that time to a junior officer and I was sent to Berlin to witness the demise of communism. After leaving the service, still fascinated by Algeria, I obtained a degree in Middle Eastern and North African Studies (with Arabic) and then witnessed with dismay the 9/11 attacks that suddenly shocked the Western world into realising that Islamic jihadists meant business.
David Fryett
Sqn Ldr RAF (Retd)
Sunderland

www.independent.co.uk/voices/letters/letters-how-is-jihadism-our-fault-8462371.html
An Algerian survivor called Chabene told journalists that the hostage was held at gunpoint and "they threatened him until he called his friend in English saying: 'Come out, come out, they're not going to kill you. They're looking for Americans'… A few minutes later, they killed him."
www.guardian.co.uk/world/2013/jan/21/algeria-hostage-crisis-survivors-accounts
The link below is embedded with links that will be in your self-interest to examine.
Look in Your Mirror

www.nytimes.com/2012/09/19/opinion/friedman-look-in-your-mirror.html
'Our people like death': Brother of Al Qaeda leader Aymen al-Zawahiri, reveals 'peace plan'

www.dailymail.co.uk/news/article-2201645/Our-people-like-death-Brother-Al-Qaeda-leader-Aymen-al-Zawahiri-reveals-peace-plan.html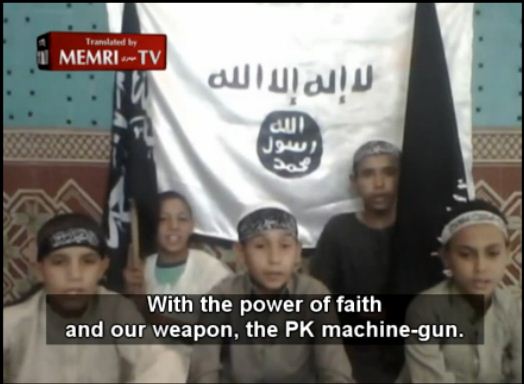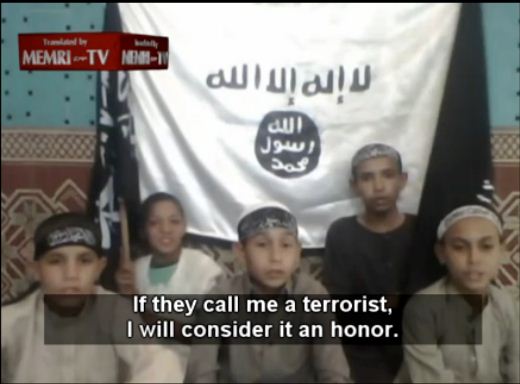 Taking aim: The burkha-clad women are seen in the video firing handguns
Terrifying: The women are being trained to use devastating heavy weapons

www.dailymail.co.uk/news/article-2224336/Taliban-recruits-burkha-brigade–dont-worry-doesnt-look-like-hit-much.html
Bedein: There is No 'Ceasefire' in Arabic Terminology

www.israelnationalnews.com/News/News.aspx/147096
Horrific footage shows 'Syrian rebels' forcing boy to behead captive with sword
WARNING GRAPHIC CONTENT
Disturbing video is purportedly the work of the Free Syrian Army
Boy is egged on by older men chanting Allahu Akbar', or 'God is great'
Rebels said to have taken control of a military base close to Damascus
www.dailymail.co.uk/news/article-2246382/Horrific-video-Syrian-rebels-forcing-boy-behead-captive-sword.html
Taliban 'beheaded 17 Afghans for dancing'

www.irishexaminer.com/world/taliban-beheaded-17-afghans-for-dancing-205547.html
Inside the Hezbollah 'theme park' where children are taught the glory of martyrdom
Multi-million pound museum is built on former militant stronghold in the Lebanese town of Mleeta
It features tanks, rockets, archive video footage and even a gift shop
By GRAHAM SMITH
PUBLISHED: 10:59 EST, 15 August 2012 | UPDATED: 11:01 EST, 15 August 2012

Tourist attraction: Lebanese militant group Hezbollah has built a multi-million pound theme park designed to indoctrinate its children about the glory of martyrdom against its enemy Israel

Part art: The mostly-outdoor museum in the town of Mleeta features barbed wire, tanks, rockets, archive video footage and a lot of guns

Reality: The theme park was constructed atop one of Hezbollah strongholds in the town of Mleeta

Symbolic: Replica war scenes feature destroyed Israeli tanks – including this one rendered impotent by a twisted firing barrel

Indoctrination: The concept of 'resistance tourism' is taken to its logical conclusion

Disrespectful: An Israeli grave lies on its side as every opportunity to slight the enemy is seized upon

Armoury: The militant group, which was founded in the 1980s to oppose Israel's occupation of southern Lebanon, is keen to promote its ideology

Gift shop: Visitors can buy tourist-friendly items such as this cap featuring Iranian president Mahmoud Ahmadinejad and Hezbollah leader Hassan Nasrallah

www.dailymail.co.uk/news/article-2188770/Inside-Hezbollah-theme-park-children-taught-glory-martyrdom.html

www.dailymail.co.uk/news/article-2203359/Hate-filled-message-teenager-posted-Facebook-IED-killed-British-troops.html
Arabs can hijack planes and fly them into buildings, but they can't design or manufacture them.
Like you, in the days after the shock, horror, and tragedy, of 9/11, I wondered: "What's wrong with these people?" Your answer is found in this book, published in 1973:
"Western students of the Arab world have repeatedly remarked on the violent hate that Arabs feel for the West. Wilfred Cantell Smith wrote in the mid-1950′s: 'Most Westerners have simply no inkling of how deep and fierce is the hate, especially of the West, that has gripped the modernizing Arab.' A few years later, Bernard Lewis made an almost identical observation in speaking of 'the mood and wish that united many if not most Arabs' in 1955: it was, he found, that of 'revulsion from the West, and the wish to spite and humiliate it,' to which 'dramatic and satisfying expression' was given by 'Nasir's [President Nasser] Russian arms deal in Sept. 1955.' 'In the twilight world of popular myths and images, the West is the source of all evil–and the West is a single whole….'All this, Lewis concludes, has not only created 'real problms, through th economic, social and political dislocations to which it gave rise,' but has engendered 'a cultural inferiority complex.'"
314
Because Muslims do not believe in the law of cause and affect, they ascribe to sinister Western or Israeli plots. Throw a baseball into the air; it comes down and hits you in the head. Not gravity, God did it directly – to you. Decide for yourself.
"As Robert R. Reilly points out in The Closing of the Muslim Mind. . . the Islamic conception of God as pure will, unbound by reason and unknowable through the visible world, rendered any search for cause and effect in nature irrelevant to Muslim societies over centuries, resulting in slipshod, dependent cultures. Reilly notes, for example, that Pakistan, a nation which views science as automatically impious given its view that an arbitrary God did not imprint upon nature a rational order worth investigating, produces almost no patents."
—American Spectator
99 of 109 people found the following review helpful
5.0 out of 5 stars Deep insight on an enduring dilemma — history persists May 28, 2010
By John J. Dziak
Format:Hardcover|Amazon Verified Purchase
This is an extraordinary clear, clinical, and dispassionate exposition of the contemporary Islamist crisis and the implications for Islam's neighbors – including the Western cultures to which so many Muslims are migrating. The author masterfully elicits the historical, political-ideological, and philosophical lessons from the fourteen hundred years of political Islam's turbulent history and finds the original locus of that turbulence in Islam's seminal struggle with rationality in its deep past, in which rationality lost out. Reilly evokes parallels to such original crafters of similar analyses as political philosopher Eric Voegelin who charted the links between the Gnostic traditions of antiquity and contemporary "isms" (e.g., Marxism); or to the seminal exposures of the results of such murderous "isms" by Robert Conquest and Richard Pipes in their devastating studies of the bloody-minded and mass murdering intellectuals who created and ran the USSR. After Reilly, the sound bites on Islam by politicians, government officials, and celebrity "experts" are exposed for what they are: ignorant boilerplate. No comfort may be taken in that observation.
By John J. Dziak, Ph.D., author of "Chekisty: A History of the KGB."
69 of 75 people found the following review helpful
5.0 out of 5 stars Extraordinary June 22, 2010
By Edmund Jimenez
Format:Hardcover|Amazon Verified Purchase
A few years ago Bernard Lewis wrote a short book titled "What Went Wrong"–with Islamic countries, that is. As expected of Dr. Lewis' work, it was excellent, but the book never answered the question posed in its title. Amazingly, and beautifully, Mr. Reilly's book does explain what went wrong with Sunni (and to some extent Shia) Islam.
In about a two-hundred-year period (9th through the 11th centuries, A.D./C.E.), the intellectual ferment having to do with Islamic theological issues, and how to examine those issues, ripped through the Islamic world. On one side were those Islamic thinkers whose logical tools derived from Greek philosophy; The other side was made up of those who insisted that the Koran was eternal, and must be simply accepted without question. In fact, for this latter group, the very act of questioning was blasphemous–a capital crime.
Despite the Hellenistic intellectual outlook actually being supported and adopted by three Caliphs, the argument was eventually won by the literalists. It was reason versus power exercised by pure will. Reason lost, and the results are painfully still evident.
Mr. Reilly carries us along from the 9th century up to the present, and his writing is elegantly precise. His book is very clear about the dangers Islam poses to the West and to Islam itself. Despite the war in which we are engaged, in the best sense of the Western Tradition, Mr. Reilly's words will give the reader an appreciation and respect for those ancient (and modern) men of Islam who chose humanity over tyranny. Sadly, of course, they lost.

www.amazon.com/The-Closing-Muslim-Mind-Intellectual/dp/1933859911

http://jwwartick.com/2012/08/01/cmm-reilly/

www.amazon.com/gp/product/0060516054?"> ie=UTF8&camp=1789&creativeASIN=0060516054&linkCode=xm2&tag=washpost-opinions-20
Chris Stevens's Libyan legacy
By Mustafa A.G. Abushagur, Published: September 19
Mustafa A.G. Abushagur is prime minister of Libya.
Libya lost one of its most ardent international supporters and a true friend last week with the death of U.S. Ambassador Chris Stevens. The terrorist attack on the American compound in Benghazi is still being investigated, but it is clear that the perpetrators sought to derail Libya's democratically elected government and to injure its vital relationship with the United States.
What's also clear from counter-demonstrations that have taken place across Libya is that the Libyan people stand with the United States in support of democracy and in opposition to such horrific acts of terror.
Ambassador Stevens was a dear friend of mine, and he played a key role in helping to liberate Libya from the oppressive regime of Moammar Gaddafi. After arriving in Benghazi on a freighter in the midst of war in April 2011, Stevens risked his life to coordinate invaluable U.S. support, when even the truest believers in our revolution harbored doubts as to whether it would be successful.

www.washingtonpost.com/opinions/ambassador-chris-stevenss-libyan-legacy/2012/09/19/f11a1394-01da-11e2-b257-e1c2b3548a4a_story.html
The American founding notion of "inalienable rights" stems from the Hebrew concept of a covenant: a grant of rights implies a Grantor, and an irreversible grant implies a God who limits his own sovereignty in covenant with mankind. From the vantage point of Islam, the idea that God might limit his own powers by making an eternal covenant with human beings is unthinkable, for Allah is absolutely transcendent, and unconditionally omnipotent. From a Hebrew, and later Christian, standpoint, the powers of the earthly sovereign are limited by God's law which irreversibly grants rights to every human being. Islam, unable to make sense of such self-limitation by the divine sovereign, has never produced a temporal political system subject to constitutional limitations.
80, 81
As Arab world evolves, U.S. pursues uneasy alignments

Anti-American protests continue in the Middle East: U.S. diplomatic compounds continue to come under attack in Egypt, Yemen and other countries.

www.washingtonpost.com/politics/decision2012/us-tries-to-define-relations-with-evolving-arab-world/2012/09/14/c3bff286-fe80-11e1-b153-218509a954e1_story.html
Historically, tolerant and sophisticated, the Arab world has been decaying for centuries. The Arab world never experienced anything comparable to the European Renaissance. Before the French arrived in 1798, the Egyptians believed they were the most advanced nation on Earth, the cradle of western civilization.
Why is the Arab world so easily offended?
By Fouad Ajami, Published: September14
Modernity requires the willingness to be offended. And as anti-American violence across the Middle East and beyond shows, that willingness is something the Arab world, the heartland of Islam, still lacks.
Time and again in recent years, as the outside world has battered the walls of Muslim lands and as Muslims have left their places of birth in search of greater opportunities in the Western world, modernity — with its sometimes distasteful but ultimately benign criticism of Islam — has sparked fatal protests. To understand why violence keeps erupting and to seek to prevent it, we must discern what fuels this sense of grievance.
There is an Arab pain and a volatility in the face of judgment by outsiders that stem from a deep and enduring sense of humiliation. A vast chasm separates the poor standing of Arabs in the world today from their history of greatness. In this context, their injured pride is easy to understand.
In the narrative of history transmitted to schoolchildren throughout the Arab world and reinforced by the media, religious scholars and laymen alike, Arabs were favored by divine providence. They had come out of the Arabian Peninsula in the 7th century, carrying Islam from Morocco to faraway Indonesia. In the process, they overran the Byzantine and Persian empires, then crossed the Strait of Gibraltar to Iberia, and there they fashioned a brilliant civilization that stood as a rebuke to the intolerance of the European states to the north. Cordoba and Granada were adorned and exalted in the Arab imagination. Andalusia brought together all that the Arabs favored — poetry, glamorous courts, philosophers who debated the great issues of the day.
If Islam's rise was spectacular, its fall was swift and unsparing. This is the world that the great historian Bernard Lewis explored in his 2002 book "What Went Wrong?" The blessing of God, seen at work in the ascent of the Muslims, now appeared to desert them. The ruling caliphate, with its base in Baghdad, was torn asunder by a Mongol invasion in the 13th century. Soldiers of fortune from the Turkic Steppes sacked cities and left a legacy of military seizures of power that is still the bane of the Arabs. Little remained of their philosophy and literature, and after the Ottoman Turks overran Arab countries to their south in the 16th century, the Arabs seemed to exit history; they were now subjects of others.
The coming of the West to their world brought superior military, administrative and intellectual achievement into their midst — and the outsiders were unsparing in their judgments. They belittled the military prowess of the Arabs, and they were scandalized by the traditional treatment of women and the separation of the sexes that crippled Arab society.
Even as Arabs insist that their defects were inflicted on them by outsiders, they know their weaknesses. Younger Arabs today can be brittle and proud about their culture, yet deeply ashamed of what they see around them. They know that more than 300 million Arabs have fallen to economic stagnation and cultural decline. They know that the standing of Arab states along the measures that matter — political freedom, status of women, economic growth — is low. In the privacy of their own language, in daily chatter on the street, on blogs and in the media, and in works of art and fiction, they probe endlessly what befell them.
MORE
www.washingtonpost.com/opinions/in-the-arab-world-why-a-movie-trailer-can-lead-to-violencewhy-cant-the-arab-world-accept-offenses-without-violence/2012/09/14/d2b65d2e-fdc8-11e1-8adc-499661afe377_story.html
Some things are true even though Obama is president. The Arab world is culturally a very distant shore. It will not embrace American values such as free speech and religious toleration because certain speech and certain religious practices are truly repugnant to it. The intellectual godfather of the Muslim Brotherhood, Sayyid Qutb, spent many months in the United States and returned to Egypt loathing America and fulminating about its obscenely provocative women. The 9/11 terrorists lived among us as well — and not one of them was deterred from their mission by the sweet treats of U.S. life. I love us to pieces, but we are, for some people, awfully revolting.
/www.washingtonpost.com/opinions/richard-cohen-the-price-of-obamas-leading-from-behind/2012/09/17/b9314986-00f2-11e2-b257-e1c2b3548a4a_story.html
"…For several reasons: Because radical salafi groups deliberately advertise such films to manipulate crowds who would never otherwise know these videos existed. Because poor Muslims in third-world countries are vulnerable to anti-Western diatribes and have no grasp of constitutional principles such as freedom of speech: They believe any film that insults Islam has government backing."
www.philly.com/philly/columnists/trudy_rubin/20120913_Worldview__How_should_U_S__leaders_answer_Mideast_violence_.html
Iran resurrects Salman Rushdie threat
Iran has seized on widespread Muslim outrage over a film insulting the Prophet Mohammad to revive the death threat against Salman Rushdie, raising the reward for killing him by US$500,000 (£320,000).

www.telegraph.co.uk/news/worldnews/middleeast/iran/9546513/Iran-resurrects-Salman-Rushdie-threat.html
A fight against religious extremism
ByAhmed Salah, Published: September 14
"…The events of Sept. 11, 2012, began with extremists in the West — not the Middle East."
wjc1va
9/15/2012 10:16 PM EDT
Ahmad Salah, say good-by to a modern Egypt. It's gone done….The Coptics are toast. You'll be lucky if the Pyramids aren't blown up for being pagan. You see Ahmad Salah, the "modernization of Egypt", created by Nasser..was only one of two pan-Arab ideas for regenerating a stagnate and backward area. The other was Salafist ..and Muslim Brotherhood represents that wing.
So Saddam the Shah, Hafiz al Assad, the Baathists, the Algerian socialists, the Najibullah Communists in Afghanistan, etc. failed…probably because they chose the wrong economic/social model.
Now it is time to go back to the 10th century when Muslim scholars ham-strung the religion with scholasticism and ousted the Qadirites. Look, Ahmad Salah, everyone everywhere knows that this region is destined to be the dirt hole of the world until it separates religion from state. And because Mohammad achieved political power in his lifetime, and so much of the Quran is dedicated to running a state…this will not be possible. Welcome to the brave old backwardness.

www.washingtonpost.com/opinions/religious-extremists-are-picking-a-fight/2012/09/14/19222eaa-fea0-11e1-b153-218509a954e1_story.html
WHO ARE 'MUSLIMS' & WHAT DO THEY BELIEVE? THIS IS THE HISTORY SURROUNDING MUHAMMAD & ISLAM

www.theblaze.com/stories/who-are-muslims-what-do-they-believe-this-is-the-controversial-history-surrounding-muhammad-islam/
http://napoleonlive.info/did-you-know/arab-spring-islamist-festival/
Despite Alarm by U.S., Europe Lets Hezbollah Operate Openly

Bilal Hussein/Associated Press
Hassan Nasrallah, the leader of Hezbollah, has emphasized the importance of maintaining support in Europe.
By NICHOLAS KULISH
Published: August 15, 2012
BERLIN — As American officials sound the alarm over what they call a resurgent threat from the Shiite militant group Hezbollah, thousands of its members and supporters operate with few restrictions in Europe, raising money that is funneled to the group's leadership in Lebanon.
Washington and Jerusalem insist that Hezbollah is an Iranian-backed terrorist organization with bloody hands, and that it is working closely with Tehran to train, arm and finance the Syrian military's lethal repression of the uprising there. Yet, the European Union continues to treat it foremost as a Lebanese political and social movement.
As Israel heightens fears of a pre-emptive strike on Iran's nuclear sites, intelligence analysts warn that Iran and Hezbollah would respond with attacks of their own on targets abroad. Israeli and American officials have attributed the Bulgarian bus bombing last month that killed six people, including five Israeli tourists, to Hezbollah and Iran, saying it was part of a clandestine offensive that has included plots in Thailand, India, Cyprus and elsewhere.
While the group is believed to operate all over the Continent, Germany is a center of activity, with 950 members and supporters last year, up from 900 in 2010, Germany's domestic intelligence agency said in its annual threat report. On Saturday, Hezbollah supporters and others will march here for the annual Jerusalem Day event, a protest against Israeli control of that city. Organizers told the Berlin police that the event would attract 1,000 marchers, and that two counterdemonstrations were also likely.
Hezbollah has maintained a low profile in Europe since the attacks of Sept. 11, 2001, quietly holding meetings and raising money that goes to Lebanon, where officials use it for an array of activities — building schools and clinics, delivering social services and, Western intelligence agencies say, carrying out terrorist attacks.
European security services keep tabs on the group's political supporters, but experts say they are ineffective when it comes to tracking the sleeper cells that pose the most danger. "They have real, trained operatives in Europe that have not been used in a long time, but if they wanted them to become active, they could," said Alexander Ritzmann, a policy adviser at the European Foundation for Democracy in Brussels, who has testified before Congress on Hezbollah.
The European Union's unwillingness to place the group on its list of terrorist organizations is also complicating the West's efforts to deal with the Bulgarian bus bombing and the Syrian conflict. The week after the attack in Bulgaria, Israel's foreign minister, Avigdor Lieberman, traveled to Brussels for a regular meeting with European officials, where he called for the European Union to include Hezbollah on the list. But his pleas fell on deaf ears.
"There is no consensus among the E.U. member states for putting Hezbollah in the terrorist-related list of the organizations," Erato Kozakou-Marcoullis, the foreign minister of Cyprus, which holds the European Union's rotating presidency, said at the time. "Should there be tangible evidence of Hezbollah engaging in acts of terrorism, the E.U. would consider listing the organization."
The stark difference in views reflects the many roles that Hezbollah has played since it emerged in Lebanon after the Israeli invasion in 1982. Hezbollah's militant wing was responsible for a string of kidnappings and for sophisticated bombings at home and has been accused of bombings abroad. But the group also became a source of social services that the shattered Lebanese government was incapable of providing, and has evolved since then into a political force with two cabinet ministers and a dozen seats in Parliament.
"They are quite professional in this, and this is something some Western donors are admitting that has a positive impression on some Western politicians," said Stephan Rosiny, a research fellow at the Institute of Middle East Studies at the German Institute of Global and Area Studies in Hamburg.
That in turn provides a rationale for the group's charitable networks among Lebanese immigrants in Europe. "They may collect money for their institutions, but they aren't operating publicly," Mr. Rosiny said. "As long as they aren't involved in politics and aren't operating openly, they are tolerated."
From all indications to date, it is an arrangement that Hezbollah is eager to preserve. The group's secretary general, Hassan Nasrallah, has said that a European blacklist would "destroy Hezbollah. The sources of our funding will dry up and the sources of moral political and material support will be destroyed." And Hezbollah's defenders note that no hard evidence has been produced tying the group to the Bulgarian bus bombing.
Experts question how effectively European police officials are keeping track of the kind of serious, well-trained operatives capable of staging attacks versus counting up donors to funds for orphans of suicide bombers. "I don't believe that they are able to monitor Hezbollah activities because Hezbollah is such a professional player," said Guido Steinberg, an expert on terrorism with the German Institute for International and Security Affairs.
"The supporters that march the streets with a Hezbollah flag are not a threat to national security," Mr. Ritzmann said. "We're more concerned with small groups — a car dealer, a grocer, or whatever, who operate in a traditional way like a sleeper cell would operate."
Europe has long been more tolerant of militant Islamic groups than the United States. Before the 9/11 attacks, Al Qaeda maintained a media information office in London. Much of the planning and organization for the attacks took place in Hamburg, Germany, where the plot's leader, Mohamed Atta, lived.
American officials privately complained for years about Germany's reluctance to crack down on businesses that circumvent sanctions against Iran. The pressure appears to have paid off, with Germany last year agreeing to include the European-Iranian Trade Bank, based in Hamburg, on a European Union blacklist. On Wednesday, German police officials arrested four men suspected of sending special valves to Iran for use in the building of a heavy-water reactor.
Yet, where the American and Israeli governments see Iran and Hezbollah gearing up their long-dormant capacity for international terrorism, Europeans strongly differentiate between an international terrorist network like Al Qaeda and what is viewed here as a conflict pitting Israel and the United States on one side against Iran, Syria and Hezbollah on the other.
Some analysts say that Shiite groups like Hezbollah pose less of a risk than Sunni militant organizations like Al Qaeda. "The greatest danger from Islamist militants comes from the Salafists, not the Shiites but the Sunnis," said Berndt Georg Thamm, a terrorism expert in Berlin, referring to a hard-line branch of Sunni Islam. He cited as examples the man who confessed to killing seven people in southwest France this year and the gunman who killed two United States airmen at the Frankfurt airport last year. "As far as Europe is concerned, Hezbollah is not what is moving it at the moment."
The perception gap across the Atlantic is so great that American officials sound more concerned about the threat posed by Hezbollah to Europe than the Europeans themselves. "We assess that Hezbollah could attack in Europe or elsewhere at any time with little or no warning," said Daniel Benjamin, the State Department's counterterrorism coordinator, last week as officials from the Treasury and State Departments accused Hezbollah of working with operatives of Iran's Quds Force of the Revolutionary Guards to train and advise Syrian government forces.
The Netherlands declared Hezbollah a terrorist organization in 2004, saying that it did not distinguish between the group's political and terrorist wings. Britain distinguishes between the parts, listing only the militant wing.
"The British see it as a tool: if you change we take it off the list," Mr. Ritzmann said. "The French don't think it's smart to put them on the terrorist list because they're such a political actor."
Mr. Thamm said, "There is no unified common assessment of Hezbollah." He added, "And that is not something that will change in the foreseeable future."
Skeptics here in Europe say that as Hezbollah has become more political the group has moved away from its terrorist past, if not forsaken it entirely, and that Israel is stoking fears as it seeks to justify an attack on Iran's nuclear facilities.
Some experts say that security officials on the Continent are resistant to blacklisting the group because they seem to see a tacit détente, where Hezbollah does not stage attacks and European law enforcement officials do not interfere with its fund-raising and organizational work.
"There's a fear of attracting Hezbollah's ire and eventually inviting Hezbollah operations in their own countries," said Bruce Hoffman, a professor of security studies at Georgetown and a terrorism expert.
"Why pick up a rock and see what's under it?" he asked.

www.nytimes.com/2012/08/16/world/europe/hezbollah-banned-in-us-operates-in-europes-public-eye.html?_r=1&hp
Jihad's Willing Executioners
by CLARE M. LOPEZ June 7, 2012
Quietly, behind the scenes, the Muslim Brotherhood is enforcing censorship of all U.S. government training about Islam and the forces of Islamic jihad. Under the co-opted direction of National Security Council official, Quintan Wiktorowicz, key Cabinet Departments, including Defense, Homeland Security, Justice and State are purging their curriculum materials of any references about Islam that their Muslim Brotherhood advisors find objectionable. In effect, the national security policy of the U.S. government is being brought into compliance with Islamic law on slander.
Under Islamic law (sharia), "slander" means "to mention anything concerning a person [a Muslim] that he would dislike." Telling the whole truth about Islamic doctrine, law and scriptures-especially the Muslim obligation to conduct warfare against non-Muslims, subjugate them and force them to live under Islamic law-would reveal the very essence of sharia Islam. For obvious reasons, it's not the part of Islam that its Brotherhood vanguard wants Americans to know about.
It's much easier to conquer an adversary who's been anesthetized, cowed, infiltrated and lulled into ignorant passivity than one who's alert and on the defensive. That, in a nutshell, is why there is a campaign called "Islamophobia," designed and promoted by the Muslim Brotherhood to silence those who would speak truth about Islam. And it is why the Brotherhood coup that has just achieved the capitulation of the top levels of the U.S. government is so dangerous to the future of the Republic and America's Constitutional rights.
Farah Pandith is the Special Representative to Muslim Communities for the U.S. Department of State. In that official capacity, she repeatedly has associated with groups and individuals that are known affiliates of the Muslim Brotherhood and its equally jihadist off-shoot, HAMAS. In an interview with the Gulf Times at the conclusion of the May 2012 9th U.S.-Islamic World Forum in Qatar, Pandith confirmed that it has been the policy of the Obama administration since its inception "to put the priority of engaging with one fourth of humanity [Islam] front and centre."
"What is very clear," she said, "is that President Obama, from the very beginning, on the steps of the Capitol, spoke very clearly in his inauguration address to Muslims and said that he wanted to begin again … to create a new opportunity to build relationships. That's historic, that's never happened before, that a president would use that moment to do that."
She's right: There's never before been an American president who so unashamedly and deliberately has sought to empower those who've openly and repeatedly declared themselves the sworn enemies of this country. It will be recalled that Muhammad Badi, the Muslim Brotherhood Supreme Guide, effectively declared war on the U.S. in October 2010, about nine months before the Obama administration granted formal diplomatic recognition to the jihadist group.
What is now unfolding across the vast bureaucracy of the U.S. government has been planned carefully over a period of years. But it is only with the Obama presidency that the deep Brotherhood penetration of U.S. national security leadership is moving unafraid into the open, at last confident of its acceptance and backing. The Brotherhood putsch to gain control over U.S. policy and training about America's jihadist adversaries began to come into clear view with a September 2011 series of hit pieces on an obscure blog named "Danger Room" that belongs to "Wired Magazine."
The previously unremarkable young writer, Spencer Ackerman, claimed breathlessly that the FBI was teaching material offensive to jihadis, something he (just like the Muslim Brotherhood) apparently thought was inappropriate.
The following month, on October 19, 2011, an op-ed piece, written by Muslim Public Affairs Council (MPAC) President Salam al-Marayati, was published in the Los Angeles Times and threatened the FBI that the Muslim community would withhold cooperation against terrorism if the Justice Department (DoJ) didn't purge its training materials "immediately."
Justice must have gotten the message very quickly, immediately in fact, because that very afternoon, Thomas E. Perez, the Assistant Attorney General for Civil Rights, represented the Department at a George Washington University summit in Washington, D.C. to confirm its capitulation to the Muslim Brotherhood.
In attendance to accept the surrender was Mohamed Magid, president of the Islamic Society of North America (ISNA) and Imam at the ADAMS (All Dulles Area Muslim Society) Center; DoJ earlier named ISNA an unindicted co-conspirator in the 2008 Holy Land Foundation HAMAS terror funding trial.
In fact, FBI Director Robert Mueller appeared to anticipate the al-Marayati blackmail piece when he appeared before the House Permanent Select Committee on Intelligence earlier on October 6, 2011, to offer his mea culpa for FBI training material that, among other things, taught accurately that "Jihad is motivated by the strategic themes and drivers in Islam."
By February 15, 2012, the FBI was announcing that it would be taking its curriculum purge and revision advice from a panel that apparently includes Muslim Brotherhood associates ISNA and MPAC (although the FBI refuses to say for sure). Under the watchful eyes of its jihadist mentors, the FBI subsequently pulled over 700 documents and 300 presentations from its training materials.
Also in October 2011, the Department of Homeland Security (DHS) published its Training Guidance & Best Practices for Countering Violent Extremism (CVE), a term that deliberately erases any hint that Islamic terrorism derives its motivation from the doctrine, law and scriptures of Islam.
It's no surprise that DHS Secretary Napolitano's CVE Working Group includes the Obama administration's favorite Imam, Mohamed Magid (of ISNA and Muslim Brotherhood association), plus Dalia Mogahed, who sports her own jihadist leanings, and one of the Muslim Brotherhood's all-time favorite law enforcement officials, the LAPD's Deputy Chief, Michael Downing.
In an announcement made on Oct. 25, 2011, MPAC crowed that its 2010 "Building Bridges to Strengthen America" policy paper had been cited by DHS as one of its "best practices" resources for DHS training guidelines (which predictably omits any words or references like" jihad" that would actually inform law enforcement officers about what they're up against). It's unlikely that DHS leadership knows what Sayyed Qutb, the Brotherhood's foremost ideologue, said about "building bridges:"
The chasm between Islam and jahiliyyah [ignoranance] is great, and a bridge is not to be built across it so that the people on the two sides may mix with each other, but only so that the people of Jahiliyyah may come over to Islam. – Qutb, "Milestones"
The final bastion of America's defense against Islamic jihadand sharia, the Pentagon, fell to the enemy in April 2012, with the issuance of a letter from General Martin E. Dempsey, Chairman of the Joint Chiefs of Staff, re-issuing his earlier order that all Department of Defense (DoD) course content be scrubbed to ensure no lingering remnant of disrespect to Islam.
All U.S. military Combatant Commands, Services, the National Guard Bureau and Joint Staff are under Dempsey's Muslim Brotherhood-dictated orders to ensure that henceforth no U.S. military course will ever again teach truth about Islam that the jihadist enemy finds offensive (or just too informative). To all intents and purposes, DoD Secretary Leon E. Panetta likewise has acquiesced to a Muslim Brotherhood takeover of U.S. military education.
The Great Purge represents a huge victory for the jihadist enemy, who told us in the Muslim Brotherhood's Explanatory Memorandum more than 20 yrs. ago of its plan for "eliminating and destroying the Western civilization from within and sabotaging its miserable house by their hands….[i.e., our hands]"
Without the willing assistance of America's most senior leadership figures-at DHS, DoD, DoJ, the State Department and White House-this enemy triumph could never have happened. Reversing the disastrous effects of the Great Purge before the Republic slips further under the censorship of the Muslim Brotherhood is the critical task before us now.
Clare M. Lopez a senior fellow at the Clarion Fund, writes regularly for RadicalIslam.org, and is a strategic policy and intelligence expert with a focus on Middle East, national defense, and counterterrorism issues. Copyright © RadicalIslam.org – Reprinted with permission.

www.familysecuritymatters.org/publications/detail/jihads-willing-executioners
Don't Fear All Islamists, Fear Salafis
By ROBIN WRIGHT
Published: August 19, 2012
Washington
THIS spring, I traveled to the cradle of the Arab uprisings — a forlorn street corner in Sidi Bouzid, Tunisia, where a street vendor, drenched in paint thinner, struck a match in December 2010 that ignited the entire Middle East. "We have far more freedoms," one peddler hawking fruit in the same square lamented, "but far fewer jobs." Another noted that Mohamed Bouazizi, the vendor who set himself on fire, did so not to vote in a democratic election but because harassment by local officials had cost him his livelihood.
As the peddlers vented, prayers ended at the whitewashed mosque across the street. Among the faithful were Salafis, ultraconservative Sunni Muslims vying to define the new order according to seventh-century religious traditions rather than earthly realities. For years, many Salafis — "salaf" means predecessors — had avoided politics and embraced autocrats as long as they were Muslims. But over the past eight months, clusters of worshipers across the Middle East have morphed into powerful Salafi movements that are tapping into the disillusionment and disorder of transitions.
A new Salafi Crescent, radiating from the Persian Gulf sheikdoms into the Levant and North Africa, is one of the most underappreciated and disturbing byproducts of the Arab revolts. In varying degrees, these populist puritans are moving into the political space once occupied by jihadi militants, who are now less in vogue. Both are fundamentalists who favor a new order modeled on early Islam. Salafis are not necessarily fighters, however. Many disavow violence.
In Tunisia, Salafis started the Reform Front party in May and led protests, including in Sidi Bouzid. This summer, they've repeatedly attacked symbols of the new freedom of speech, ransacking an art gallery and blocking Sufi musicians and political comedians from performing. In Egypt, Salafis emerged last year from obscurity, hastily formed parties, and in January won 25 percent of the seats in parliament — second only to the 84-year-old Muslim Brotherhood. Salafis are a growing influence in Syria's rebellion. And they have parties or factions in Algeria, Bahrain, Kuwait, Libya, Yemen and among Palestinians.
Salafis are only one slice of a rapidly evolving Islamist spectrum. The variety of Islamists in the early 21st century recalls socialism's many shades in the 20th. Now, as then, some Islamists are more hazardous to Western interests and values than others. The Salafis are most averse to minority and women's rights.
A common denominator among disparate Salafi groups is inspiration and support from Wahhabis, a puritanical strain of Sunni Islam from Saudi Arabia. Not all Saudis are Wahhabis. Not all Salafis are Wahhabis, either. But Wahhabis are basically all Salafis. And many Arabs, particularly outside the sparsely populated Gulf, suspect that Wahhabis are trying to seize the future by aiding and abetting the region's newly politicized Salafis — as they did 30 years ago by funding the South Asian madrassas that produced Afghanistan's Taliban.
Salafis go much further in restricting political and personal life than the larger and more modern Islamist parties that have won electoral pluralities in Egypt, Tunisia and Morocco since October. For most Arabs, the rallying cry is justice, both economic and political. For Salafis, it is also about a virtue that is inflexible and enforceable.
"You have two choices: heaven or hellfire," Sheikh Muhammad el-Kurdi instructed me after his election to Egypt's parliament as a member of Al Nour, a Salafi party. It favors gender segregation in schools and offices, he told me, so that men can concentrate. "It's O.K. for you to be in the room," he explained. "You are our guest, and we know why you're here. But you are one woman and we are three men — and we all want to marry you." Marriage may have been a euphemism.
Other more modern Islamists fear the Salafi factor. "The Salafis try to push us," said Rachid al-Ghannouchi, founder of Ennahda, the ruling Islamist party in Tunisia. The two Islamist groups there are now rivals. "Salafis are against drafting a constitution. They think it is the Koran," grumbled Merhézia Labidi, the vice chairwoman of Tunisia's Constituent Assembly and a member of Ennahda.
Salafis are deepening the divide between Sunni and Shiite Muslims and challenging the "Shiite Crescent," a term coined by Jordan's King Abdullah in 2004, during the Iraq war, to describe an arc of influence from Shiite-dominated Iran to its allies in Iraq, Syria and Lebanon. Today, these rival crescents risk turning countries in transition into battlefields over the region's future.
The Salafis represent a painful long-term conundrum for the West. Their goals are the most anti-Western of any Islamist parties. They are trying to push both secularists and other Islamists into the not-always-virtuous past.
American policy recently had its own awakening after 60 years of support for autocratic rulers. The United States opted to embrace people power and electoral change in Tunisia, Egypt, Libya, Morocco and Yemen. Yet Washington still embraces authoritarian Gulf monarchies like Saudi Arabia, tolerating their vague promises of reform and even pledging the United States' might to protect them.
Foreign policy should be nuanced, whether because of oil needs or to counter threats from Iran. But there is something dreadfully wrong with tying America's future position in the region to the birthplace and bastion of Salafism and its warped vision of a new order.
Robin Wright, the author of "Rock the Casbah: Rage and Rebellion Across the Islamic World," is a fellow at the United States Institute of Peace and the Woodrow Wilson International Center for Scholars.

www.nytimes.com/2012/08/20/opinion/dont-fear-all-islamists-fear-salafis.html
This blog strives to be fair and factual.

"Sadly, the voices of reason and logic in this part of the world are few," said Ebtehal al-Khateeb, a Kuwait University professor and human rights activist. "Even those who strongly oppose the violence prefer not to speak."
Kuwait is a particularly instructive proving ground in the struggle to clarify an Islamic version of free speech.
After Islamist-led opposition groups gained control of parliament in February, they tried to push through measures that included the death penalty for blasphemy against Islam. Kuwait's Western-leaning rulers signaled they would reject the move and later suspended the parliament over election law technicalities.
"The truth is that as amateurish movie production is, it still falls in the category of freedom of speech," al-Khateeb said. "If you say that to people here, they will read your response as: 'You accept this. You are a blasphemer.' They still don't understand that they don't have to accept it. They can oppose it, but in a civil manner that is more constructive."
www.jsonline.com/news/usandworld/national/free-speech-red-lines-feed-muslim-film-rage3b50e9289b444a6f8e3bd8f6d49ead61-171019861.html
Maybe they should listen to some good music to mellow out.

This blog strives to be fair, but the weight of evidence weighs negatively against Islam.
Syrian Cleric: It's All the Jews' Fault
By Elad Benari
First Publish: 7/15/2013, 6:13 AM
A Syrian cleric recently accused the Jews of being responsible for the ongoing civil strife throughout the Middle East. ongoing civil strife throughout the Middle East.
The remarks were made in a sermon at the Umayyad Mosque in Damascus, which aired on Syrian TV on June 28.
They were translated and posted by the Middle East Media Research Institute (MEMRI).
httpv://www.youtube.com/watch?feature=player_embedded&v=RhwdxVRShMA
"Let us take a look at the history of mankind, which has recorded the true nature of the Jews, the slayers of prophets and violators of agreements. It shows how they have tried, since pre-Islamic times, to fragment, divide, and rip apart the Arab and Islamic nation," claimed the preacher.
"In an effort to gain influence in the world and to realize their desires, the Jews have set two basic goals. Listen, oh Muslims, and beware of what is happening in Syria – in that land with steadfast people and leadership.
"They have two basic goals. The first is to divide the nations of the world, to pit them one against the other, and to spark war and civil strife among them. The second goal is to rip apart the nations of the world, destroying their notions, moral values, andcodes, and making them stray from the path of Allah," he said.
"That is what they did throughout the ages all over the world. Oh nation of Islam, the Jews have been tearing this nation apart for many years.
"What is happening today in this steadfast fortress [Syria], and in the Middle East in general, is nothing new. It was premeditated.
"We are a nation in slumber, a nation that does not study the books of history, and has not studied what its enemies are plotting and devising against it. They kindled the spark of civil strife in Palestine and in Afghanistan, and then in Iraq, then in Egypt, and after that, in Syria," stated the preacher.
Israel has made it clear that it does not intervene in the affairs of neighboring countries, including Syria, but it does act when its red lines are crossed.
"We've established red lines regarding our interests and we maintain them. Whenever there is an explosion or attack over there, the Middle East blames us anyway," Defense Minister Moshe Yaalon said last week.
Prime Minister Binyamin Netanyahu on Sunday declined to comment on reports that Israel had carried out air strikes on July 5 near the Syrian port city of Latakia to destroy Russian-supplied anti-ship missiles.
"Every time something happens in the Middle East Israel is most often accused. And I'm not in the habit of saying what we did or we didn't do," he told CBS.
"My policy is to prevent the transfer of dangerous weapons to Hizbullah and other terror groups," he said.
Despite the fact that Israel does not take sides in the civil war in Syria, a commander in the Syrian opposition recently claimed that Israel was collaborating with Iran and Hizbullah to keep President Bashar al-Assad in power.
Assad, for his part, has claimed the opposite, that Israel is assisting the rebelsfighting to topple his regime.

http://www.israelnationalnews.com/News/News.aspx/169925#.UeRbNNK1FR0
Nageh Ibrahim
Senior Leader In Al-Gama'a Al-Islamiyya: Boston Bombing Contravenes Islam And Harms It
In an article he published in the Egyptian daily Al-Yawm Al-Sabi', Dr. Nageh Ibrahim, one of the founders of the Egyptian Al-Gama'a Al-Islamiyya movement, expressed sorrow that Muslims had perpetrated the Boston bombing and were still engaging in terrorism against civilians. In particular, he criticized Muslims living in the West for harming the countries that host them. He argued that the Islamic shari'a forbids killing innocent people – women, children, the elderly, priests, monks, and invalids – even in times of war, and also forbids killing civilians in retaliation for the policy of their governments, as Al-Qaeda does.
It should be noted that Al-Gama'a, which perpetrated terror attacks in Egypt throughout the 1980s and 1990s – most notably the 1981 assassination of then-Egyptian president Anwar Sadat – has in recent years undergone an ideological reversal exceptional among Islamist organizations. Its leaders have pledged to forsake violence and apologized for past attacks, promoting a new ideology of coexistence with the regime. In addition, they have gone to great lengths to argue against Al-Qaeda's ideology and to combat its influence on Muslims. [1]
The following are excerpts from Ibrahim's article: [2]
I hoped that no Muslim would turn out to be involved in the Boston explosions, that Muslims would forsake targeting civilians once and for all, and that, in return for the protection granted them in non-Muslim countries, [Muslims living in these countries] would grant protection [to others], as required by the system of protection-granting [laws] set out in the noble shari'a. I hoped we could close the dark chapter that was written by those who harmed Islam in the West and presented it in the ugliest possible light, to the detriment of this mighty and compassionate religion. Islam is just, but sometimes those who undertake to defend it are bad advocates who cause us to lose our case. Had Islam been allowed to speak for itself and defend itself, and to present its case to mankind without the mediation of negative elements, it would have been better and more fruitful…
"Happily, this brief article gives me the opportunity to present the honorable readers with some important shari'a issues relevant to the Boston bombings and to similar acts:
"First, the basic principle is that life is generally immune [from harm]. This principle is waived only in cases where it is clearer than the light of day [that the act of killing is justified]. The honorable [medieval] jurisprudent Ibn Taymiyya ruled that spilling blood, [whether of] Muslims or non-Muslims, is a heinous act that the shari'a permits only in exceptional cases during justified war and in order to prevent acts even more heinous.
"Second, there is a consensus among Muslim jurisprudents that killing children, women, the elderly, monks, priests, and invalids is forbidden even during war. In the parlance of international law, these are called 'civilians.' Islam preceded international law in this matter: [our] early scholars explained that, in warfare, the targets are combatants, and since civilians are not combatants, they must not be killed. The Prophet instructed his forces: 'Never kill a child, a woman, an elderly person, or an invalid'… [The second Caliph] 'Omar bin Al-Khattab said: 'Fear Allah [in your treatment of] peasants who are not fighting you.' Examining the bombings in Boston and all similar bombings – such as those that took place in the London underground and in Madrid, [to give some examples from] the West, or the bombings in Muslim countries, for instance in Riyadh, Casablanca, or Sharm Al-Sheikh – one finds that most of the victims were civilians.
"Third, a civilian is not responsible for the policy of his country, whether it is a democracy or a dictatorship. An American, British, or Egyptian citizen is not responsible for the policy of his country – neither from a shari'a perspective nor from a legal or even a moral perspective. In a dictatorship, citizens have no power [to influence] the leaders' [actions], and in a democracy, the president can win [the election] even by a margin of one percent, as happened with [former U.S. president] George W. Bush. 49% of the people voted against him; moreover, almost 60% of Americans did not support his military intervention in Iraq. Thus, the ordinary citizen does not determine his country's policy and has no part in it, and he is certainly not responsible for it, nor does he kill anyone in its name.
"Fourth, killing [people] based on their nationality is one of the worst kinds of killing. It was invented by Al-Qaeda when it issued a ruling [that sanctioned] the killing of any American or Jew. No nation or religion on earth consists of people who are all cast from a single mold: [all] good or [all] evil, [all] just or [all] oppressors – not even the Muslims themselves. I have long examined and pondered the verse [that says] 'they are not [all] the same,'[3] which is the epitome of Koranic justice. I have [even] written a short treatise bearing this title. The Muslims fought many nations, but never believed in killing every Byzantine, every Persian, etc.
"Fifth, some who lack true knowledge of jurisprudence and the noble shari'a have claimed that, because an American citizen pays taxes, he is party to all the crimes of the American army in Iraq, Afghanistan, etc. – because these taxes are the army's true source of funding. Frankly, such claims hardly merit discussion, for they contravene the consensus among jurisprudents throughout Islamic history that killing civilians is forbidden.
"Sixth, can the spilling of blood [be permitted] so easily? Can fatwas permitting the blood of others be issued by [just] anyone, [even by those who are] not conversant in shari'a and whose hearts are not seeped with Islamic compassion for all men, Muslims and non-Muslims alike?
"Finally, the tyranny, arrogance and double standards of American policy should not cause us to violate the shari'a. We treat others according to [Allah's] edict: 'Do not let the hatred of a people prevent you from being just. Be just; that is nearer to righteousness [Koran 5:8].' The best way to confront this tyranny is to build a civilization more honorable than theirs, instead of killing their women and children."
[1] See MEMRI Inquiry & Analysis Series Report No. 309, The Al-Gama'a Al-Islamiyya Cessation of Violence: An Ideological Reversal, December 22, 2006.
[2] Al-Yawm Al-Sabi' (Egypt), April 23, 2013.
[3] Refers to Koran 3:113: "They are not [all] the same; among the People of the Book is a community standing [in obedience], reciting the verses of Allah during periods of the night and prostrating [in prayer]."
NOTE: If Islamists had the military power, they would attempt to control Europe, Africa, and Asia.
Egyptian Salafi Cleric Murgan Salem: Boston Bombing Was Meant To Deliver A Message; Similar Attacks Expected In France
Interviewer: "Today, we will be talking about the Boston bombings, which took place yesterday, during the marathon. There were casualties. People were wounded and killed. What is your analysis of what happened?"
Murgan Salem: "In the name of Allah, the Merciful, the Compassionate. Obviously, I do not know who carried out that operation, but if it was done by the mujahideen, it serves as a message to America and the West: We are still alive. Contrary to what you say, we have not died. The [Americans] wanted to send a message to the entire world that they had finished off the mujahideen – not just the mujahideen of Al-Qaeda, but the mujahideen all over the world. I do not know who carried out this attack, but if it was indeed the mujahideen, it was meant as a clear message to America and to the West."
Interviewer: "But do you think that this could have been an Al-Qaeda operation?"
Murgan Salem: "No. this was not up to the standards of Al-Qeda. It was extremely amateurish. The standards of Al-Qaeda are much higher. By the way, I was not a member of the Al-Qaeda organization. But I knew all the people who belonged to it."
Interviewer: "You were close to Sheik Osama and Dr. Ayman…"
Murgan Salem: "We were like one family. I am happy and proud to have been a friend of these brothers, but I cannot claim to have had the honor of being an Al-Qaeda member. The standards and techniques of Al-Qaeda are much higher. From what I saw on the news, this was the work of amateurs. I do not know who did it, but they have managed to get the message across: We can reach you whenever and wherever we want.
[…]
"Over the past 30 years, there has been a qualitative leap in the war with America. American is waging a war in our countries, and we are the ones who reap its fruits. Those courageous heroes have shifted the battle over to America's own turf.
"I do not rule out the possibility that this was carried out by people born in the U.S. I do exclude the possibility that it was done by the Al-Qaeda organization. This is not the work of Osama Bin Laden or Ayman Al-Zawahiri. I think it was done by people resentful of the policy and arrogance of America and Europe. It is not just America.
"The Americans have passed their arrogance over to France. France, which led the first Crusade, is now leading the war against Islam and the Muslims. They must taste the bitter retribution for their deeds. This is not a threat, but a warning of what might happen to them."
Interviewer: "To America and the West?"
Murgan Salem: "To France in particular, and to America and the entire West."
Interviewer: "Why?"
Murgan Salem: "Because the [French] are leading the war against us. What brought France to Mali? Or America to Afghanistan and Iraq? Why don't they let our nation be? Have we ever interfered in their affairs?
[…]
"France has accepted the banner of arrogance and enmity to Islam, so it will taste what it deserves. I cannot be held responsible for over one million [Muslims] in the West, who were harmed by French and American policy. More than one million [Muslims] were born in the West. I cannot be held responsible for them. I do not know what they may do. The [Westerners] are facing a deluge, and they will be destroyed."
Interviewer: "Destroyed?"
Murgan Salem: "There is no doubt about it. The U.S. has completely collapsed, even if they are not hurrying to admit it. The American debt has reached how many trillions of dollars? They have a huge debt. Now poverty is spreading throughout America.
[…]
"We say to the Western peoples: Force your stupid governments to refrain from supporting the tyrants. France's intervention in Mali will not go unanswered. I don't think it will. I do not have any specific information, but I am sure it will not go unanswered – just like their intervention in Iraq and Afghanistan did not go unanswered. They will suffer catastrophes for this.
[…]
"With the utmost stupidity, France has accepted the banner of enmity [to Islam] – from the days of Sarkozy to Hollande. This stupidity will bring catastrophes upon them, just like it did upon America. Although I am not from Al-Qaeda, I can say, as someone who has known these people, that the path of Al-Qaeda is the path of the Koran, which calls upon [Muslims] to wage Jihad against infidels who attack them and intervene in their affairs. This is the path of Islam and the Koran, and not something invented by Osama Bin Laden.
"No, it was not invented by Osama or Ayman. It was sent down by Allah, and anyone who thinks he can defeat this path is delusional."
[…]
Interviewer: "Who do you consider to be an infidel?"
Murgan Salem: "Anyone who does not accept Islam. They are either original infidels, like the Jews and Christians, or apostates, like the secularists, liberals, Communists, or socialists. Whoever does not accept Islam is an infidel. Allah said so, not me."

http://www.memritv.org/clip/en/3807.htm