Possible scenario: Leadership and pragmatism will determine the outcome of the Arab Spring in Syria, as well as Egypt, Libya, and Tunisia….
Probable scenario: Ideology and division condemn Arab countries to turmoil in the near term.
Tunisia boldly embraces democracy
By Jackson Diehl Deputy editorial page editor
October 26
Sunday was a big election day around the world: Brazil was deciding whether to keep or oust its stumbling socialist president; Ukraine was choosing a new parliament in the teeth of Russian aggression. Nowhere did the voting matter more, however, than in tiny Tunisia — the North African state where the Arab revolutions began nearly four years ago, and the only place where civil war or a renewed dictatorship has not been the result.
Tunisia is the apparent anomaly in a Middle East where the terrorist Islamic State and its authoritarian rivals battle over the carcasses of Syria and Iraq. In Januaryit adopted a progressive constitution balancing power between the parliament chosen Sunday, which will confirm a prime minister, and a president to be popularly elected next month.
The country's Islamist Ennahda party, which won a plurality in the first post-revolution election and guided the subsequent transition, competed for votes with a range of secular competitors, including several parties led by senior figures in the former dictatorship of Zine el-Abidine Ben Ali. But Ennahda's leaders are calling for the formation in the new parliament of a unity coalition including all of those parties — and it has chosen not to contest next month's presidential election.
"We learned a lesson from Egypt," where the election of an uncompromising Islamist led to a military coup, said Lotfi Zitoun, a senior Ennahda figure I spoke to last week. "We decided that at this stage of the democratic process we need to unite the country and not to polarize the political scene."
That strategy and its visionary architect, Rachid Ghannouchi, unquestionably look exceptional in the scorched-earth Arab landscape. But is Tunisia, where Ghannouchi is promising "the first Arab democracy . . . by the end of this year," really anomalous?
In some fundamental ways, it's not. Like most of the Middle East, Tunisia has been left behind by globalization. It's plagued with a stifling state bureaucracy, a poor education system and a generation of youth unable to find work — exemplified by Mohammed Bouazizi, the disenchanted fruit seller whose self-immolation on Dec. 17, 2010, touched off the first protests of what was once called the "Arab spring." Unemployment is above 15 percent.
Tunisia also has its share of Islamic extremists. Terrorist groups are waging an insurgency from the western mountains. As many as 3,000 Tunisians are believed to have traveled to Syria or Iraq to join the Islamic State or al-Qaeda affiliates.
Some Tunisians blame the surge of extremism on Ennahda, or on the country's democratic opening. In so doing they echo the propaganda of Egypt's restored military regime, which, like the old autocracies of Ben Ali and Hosni Mubarak, seeks to portray itself and Islamic State-style theocracy as the only political alternatives in the region.
In fact, as Ghannouchi and his followers have been pointing out, it was the old regimes that created the conditions for extremism by denying political outlets outside the mosque. Tunisia's terrorists first sprouted during the Ben Ali era, said Zitoun: "The difference is that during the dictatorship nobody knew about it."
The Obama administration, which has embraced the canard that U.S. security interests conflict with democracy promotion, believes it is only embracing realism when it calls Egypt's new strongman, Abdel Fatah al-Sissi, "a key partner for the United States." President Obama went out of his way to meet Sissi at the United Nations in September, but neither he nor Secretary of State John Kerry made time for Ghannouchi when he came to Washington the same month.
It's not hard to predict that Sissi will prove them wrong. With his violent repression of both secular and Muslim opposition, his nationalist hostility to the West and his embrace of pharaonic projects such as an expansion of the Suez Canal, Sissi is a dim repeat of Egypt's 1950s-vintage dictator, Gamal Abdel Nasser. The idea — fervently embraced by Kerry — that he will lead Egypt to economic modernization is about as realistic as Kerry's previous conviction that an Israeli-Palestinian peace was close at hand.
The more interesting question is whether Ghannouchi's strategy is worth betting on. I asked Zitoun whether a government composed of every party in parliament would be able to work effectively. "Actually, all the political class agree that we have to face our economic problems and that we have to face the terrorists," he calmly replied. "We all agree that we have to protect democracy and get rid of the legacy of the dictatorship. That is a good start for a coalition government."
It is, in fact, a coalition and a platform that every other Arab state desperately needs — but that only Tunisia, with its embrace of democracy, can deliver.

www.washingtonpost.com/opinions/jackson-diehl-tunisia-boldly-embraces-democracy/2014/10/26/8d86b19a-5adc-11e4-b812-38518ae74c67_story.html
Tunisia: Where the Arab Spring Still Shows Promise
By CAROL GIACOMO
OCTOBER 6, 2014 10:08 AMOctober 6, 2014 10:08 am 26 Comments
Rashid Gannouchi in 2011.
Credit Moises Saman for The New York Times
In the chaos of the Middle East, there is still one place that's not a disaster zone. It is Tunisia, where the Arab Spring was born and where the dream of co-existence between Islam and democracy continues to be championed — and put into practice — by people like Rashid Gannouchi, the founder of Ennadha, the country's main Islamist Party.
The years since the 2011 revolution that overthrew Zine el Abidine Ben Ali, the authoritarian president, have hardly been smooth and there is still plenty of uncertainty as Tunisia prepares for legislative elections on Oct 26 and presidential elections a month later.
But Mr. Gannouchi is convinced that "our democracy is the real response to terrorism." He is also optimistic that it will succeed and that in time other countries in the region will follow suit, despite violence in Iraq, Egypt, Syria and Libya.
"If we choose a title for Tunisian democracy, I would use two words, consensus and compatibility, between Islam and democracy," he said during a meeting at The Times last week. "I think through this method we saved our experiment, we prevented our experiment from collapsing last year," he added.
Mr. Gannouchi has long been an influential force in Islamic thought on these issues. After a decade of torture and imprisonment under repressive Tunisian regimes, he fled to London. He spent 22 years there before returning home in 2011, after a fruit seller in the town of Sidi Bouzid unleashed the Arab Spring by setting himself on fire as a protest gesture.
Also in 2011, Ennahda won the largest share in Tunisia's first multi-party election and led the country's democratic government in a three-party coalition. Two years later, the assassination of two leading opposition figures resulted in renewed protests and charges that Ennadha tolerated violent extremism, although Mr. Gannouchi says: "I believe extremism and terrorism are against Islam."
After lengthy negotiations, the party agreed to give up its leadership of the government in favor of a technocratic prime minister. This paved the way for parliament to adopt a new, more progressive constitutionin January, 2014, that expanded civil and political liberties and the role of women.
Mr. Gannouchi says Ennadha made the "sacrifice" to step aside because "the interests of democracy are better and dearer for us than the interests of the party."
While the constitution was a significant achievement, the upcoming elections will further test whether Tunisia can stay on the democratic path and peacefully transition from one government to another.
The country is still struggling to reform state institutions, cope with economic problems and deal with security concerns, including refugees streaming in from Libya, the Ansar al Sharia terrorist group and some 2,500 Islamists who have gone to fight with Islamic State. Mistrust between the Islamists and secularists also remains an issue.
Still, Tunisia has more going for it than most countries in the Middle East – it is small in size, has an army with no history of politics, a middle class, and a relatively well-educated citizenry. It doesn't suffer from the same sectarian and tribal divisions as other countries.
One of Mr. Gannouchi's main messages while in the United States is the need for continued American assistance for Tunisia. There is real danger that Washington's attention, and its limited resources, will be consumed by the new war against the Islamic State, otherwise known as ISIS or ISIL.
That would be a colossal mistake. Military action is only one, limited, way to deal with extremists. The more enduring solution is to build strong, inclusive democratic states that can address the root causes of extremism. Tunisia is a good bet and deserves America's maximum effort.
http://takingnote.blogs.nytimes.com/2014/10/06/tunisia-where-the-arab-spring-still-shows-promise/
Islamists' Ideas on Democracy and Faith Face Test in Tunisia
www.nytimes.com/2012/02/18/world/africa/tunisia-islamists-test-ideas-decades-in-the-making.html
Poisoned spring: revolution brings Tunisia more fear than freedom
The hopes vested in last year's uprising have ended in continued censorship, growing intolerance and unemployment, says Robert Fisk in Tunis
ROBERT FISK TUNIS TUESDAY 21 FEBRUARY 2012
Want to remember what Zine el-Abidine Ben Ali was like? Just walk down the Avenue Habib-Bourguiba – until a few weeks ago still cordoned off by armoured vehicles and barbed wire – and drop by your local bookshop for Z's wonderful Révolution! Des années mauves à la fuite de Carthage. Z always painted Ben Ali's sycophants purple; his cartoons were the joy of the revolution, Ben Ali's bloated relatives flaunting their new shopping malls while the people – 96 per cent of whom were always said to be Ben Ali's secret police – are beaten by thugs in black uniforms and shades. Ben Ali receives support even from his telephone, his lampshade and the national flag in his office until he does a bunk on his jet while flunkies load aboard chests of cash along with the ginger family cat. Even the press get a run for their money.
"The huge number of young people signing up for the Charter of Tunisian Youth demonstrates the support of young Tunisians for the reforming project of President Zine el-Abidine Ben Ali, their attachment and loyalty to their country and their willingness to contribute to the development of Tunisia…" A fictional editorial from 2009 – until you realise it really is a leader from the 29 March edition of La Presse.
Thank God for freedom, then. Saloua Rachdi's tribute to the Tunisian writers who worked courageously under the dictatorship – Plumes de mon pays – sits in the bookshop window alongside French editions of Tariq Ramadan's Islamic scholarship.
But then I'm driving in the suburbs with an old Tunisian journalist friend. "Don't tell me about liberal writers, Robert," he snaps at me. "Do you know that of all the books now published in Tunisia, 92 per cent are Islamist? Outside Tunis, the bookshops just sell school notebooks and these tracts. Don't you think we should be worried?" I tell him about Egypt – there are no military rulers like Field Marshal Tantawi in Tunisia – and the violence of Bahrain and Syria. He's a lucky guy.
But he doesn't think so. Nasreddine Ben Saida, the managing editor of the newspaper Attounisia, Habib Guizani, the editor-in-chief, and the journalist Mohamed Hedi Hidri have just been arrested for publishing a photograph of a German footballer of Tunisian origin holding his half-naked German wife in his arms. It's the old story: morality versus freedom. But the elected government (with the Islamic Ennahda Party holding 40 per cent of the October 2011 vote) has used article 121 of the penal code to detain the three journalists, a law dating back to the Ben Ali era. Mongi Khadraoui, a senior member of the Tunisian journalists' union, points out that 121 was introduced to lock up all kinds of opponents of the regime, and that, while the publication of the photo was a mistake, it "should be treated as a professional error rather than a crime."
What happened, then, to decree-law 115 on the freedom of the press, passed under last year's provisional administration? Two days before the arrests, the Ennahda Party was already being condemned by journalists' groups for supporting a free press while at the same time claiming that 115 was no longer valid. Attunisia suddenly disappeared from the news-stands.
All this might be a luxury in a country of 10 million whose 3.5 million working population now boasts a terrible 800,000 unemployed, whose Central Bank announced a growth rate of zero for 2011, which 80 international companies have already abandoned, and whose government will only last for a maximum of 18 months, the time it takes to come up with a new constitution. But this is not the only legacy of the Ben Ali years. His fawning governments poured money into Tunis and starved the countryside; and this is where the Salafists – hated by Ben Ali, amnestied after the revolution – first made their appearance.
The town of Sejnane, north-west of Tunis, witnessed, briefly, the existence of an "Islamic emirate" at the end of last year when around 200 Salafists took control, turned government buildings into prisons for "sinning" – in most cases for drinking alcohol – and beat inmates. A shop selling CDs of western songs in Arabic was set on fire and a self-proclaimed Islamist "judge" announced to the owner that "if you try once more to distract Muslims from the mosque, it will be your home and all those in it who will burn".
Women began to wear the niqab, men to grow beards and wear Afghan-style clothes. The government did nothing. Was the Ennahda Party supporting the Salafists?
Attacks on cinemas began shortly afterwards, the owner of Nessma TV, Nabil Karoui, put on trial for showing Persepolis – about the reactions of a young girl growing up in the 1979 Iranian revolution – a film deemed "contrary to the values of the people". Two intellectuals were savagely beaten and 10,000 demonstrators marched through Tunis and other cities to protest at the increase of extremism.
In the much-underrated French magazine Jeune Afrique, Amel Grami, head of the Islamic Studies department at Manouba University, described how a dispute over a female student who insisted on wearing full head-covering to college resulted in an invasion of the campus by sword-carrying Salafists, some of whom shouted "dirty whore" when staff objected to the separation of male and female students. According to Amel Grami, the Salafists were supported by two sons of the Tunisian Interior Minister, Ali Laarayedh.
Little wonder, then, that the impending arrival in Tunisia of the Egyptian preacher Wajdi Ghanim created such anger among secular Tunisians. Ghanim supports the Tunisian Salafists, advocates a return to an older, more "genuine" Islam and – in the view of human rights groups – wants to "create hatred between Tunisians". It all has the feel of Algeria before the army's cancellation of the second round of elections which would have brought the Islamic Salvation Front to power in 1992. We shall not dwell on the carnage and bloodletting that followed.
But in this context, the voice of secular Tunisia sounds familiar. Tunisia has given the world great heroes – Hannibal, Jugurtha, Ibn Khaldoun, even Habib Bourguiba – the Tunisian writer Abdelhamid Gmati pointed out. "So why do we bring here these Salafists, these Islamists, these Wahabis, these Afghanists, these preachers (sexually obsessed and probably paedophiles), who speak of the mutilation (of women), who make fatwas … who have nothing to do with our civilisation, our idea of religion, our values which have developed over thousands of years? Sorry – but their beards, their niqabs, their robes, their blackness, their "Middle Ages" are not ours." Even if they were born Tunisian, "they are not Tunisians".
All well and good. Until, of course, one notes that Gmati is writing in that fine newspaper La Presse. Was this not, after all, the same paper Z quotes so maliciously from the days of Ben Ali. Couldn't the Salafists claim that they, too, now represent a "Charter of Tunisian Youth"? Too awful to contemplate…

www.independent.co.uk/news/world/africa/poisoned-spring-revolution-brings-tunisia-more-fear-than-freedom-7237464.html
The Arab Spring – Fears and Hopes
By Adnan Al-Daini
The optimism generated by the Arab spring is now giving way to anxieties about where these changes are taking Arab societies. The idealism of the young in their millions for a dignified life where human rights are respected, where the rulers serve the people instead of enslaving them, is being sorely tested by the emergence of destructive sectarianism and ethnic tensions. Imperial powers, assorted kings and despots play their power games by stoking up fear and divisions among the populace. "You don't want another Iraq, do you?" dictators cry.
Aljazeera (Arabic) reported on a conference of Arab thinkers and commentators entitled "The Arab Revolution and Democracy — The roots of sectarianism and how to combat it" organized by the Arabic Centre for the study and research in political thought. It warns that "sectarian and ethnic tensions and divisions are complicating and impeding the birth of democracy in the region."
These obstacles and problems on the road to true democracy should come as no surprise to any objective observer of events. Those with vested interests in the old despotic regimes are not going to relinquish their power and wealth so easily. Driving the revolution into the destructive blind alley of sectarianism and ethnicity is their way of countering the glorious revolution of the young. Azmi Bishara, head of the Centre, opined that these sectarian tensions should have been expected and "it is wrong and naive to sweep them under the carpet of unity."
Wajeeh Kanso, academic at the University of Lebanon, believes that "sectarianism is an ever present danger" because knowledge of the true democratic ideals is superficial among the populace, citing and regretting the lack of representation of the young revolutionaries in the new parliaments.
I agree that there are these dangers. The question, however is this: are these divisions really deep in society or are they being played up and heightened by counter revolutionary forces and corrupt politicians to shore up their power base? I believe it is the latter, even in Iraq where the fabric of Iraqi society was ruptured by the illegal war.
Egypt, a pivotal country in the Arab world, is still a revolution in progress. The Egyptian people are now struggling with the military junta that still more or less represents the old regime. Hundreds of thousands of people gathered in Tahrir Square in Cairo to commemorate the first anniversary of the revolution on 25 January, and to remind the Supreme Council of the Armed forces that currently rules Egypt that they have not gone away and will continue their protests until full democracy is established. What happens in Egypt matters and will have profound influence on the rest of the Arab World.
I am not as pessimistic as many commentators are; the reason being that this revolution is grass roots based; it is not led by army officers spouting nationalism and empty slogans, only to become worse than the kings and despots they replace. The revolutions are led collectively by young people who have, particularly in the cases of Tunisia and Egypt, given the world a lesson in the power of mass peaceful action. They have shown that their idealism, passion, resilience and their courage are stronger and more powerful than the instruments of repression and violence wielded by the regimes of Zine El Abidine Ben Ali and Hosni Mubarak. Their tenacity in using peaceful means to fight the forces of darkness is nothing short of miraculous.
The revolutionary young of Egypt are fully aware that more needs to be done. Al-akhbar Arabic Newspaper (27 January) quotes some of the people in Tahrir Square and gives a flavour of the slogans on banners, such as "Down with military rule" and "Where is our revolution, Field Marshal, we do not feel any change?" in reference to Field Marshal Tantawi, Head of the Supreme Council of the Armed Forces (SCAF). One demonstrator was quoted as saying:
"What we achieved needs to be safeguarded and most important to remember is that some of the actions of the military junta are more brutal than those of the dictator Hosni Mubarak. The revolution must continue until full powers are transferred to an elected government."
The chains of fear imprisoning the Arab people have been broken by the revolutionary young; the genie is out of the bottle and cannot be put back. The tide of pent up yearning to be treated with dignity, respect and to be free is triumphant. Sectarianism is but one of a number of setbacks and difficulties on that road on which the Arab masses have embarked. But make no mistake, these will be overcome and the Arabs will be free.
2012/01/20; Cairo-Egypt- Demonstration in Tahrir square before the first anniversary of the 25 January revolution
Adnan Al-Daini took early retirement in 2005 as a principal lecturer in Mechanical Engineering at a British University. He has a PhD in Mechanical Engineering from Birmingham University in the UK. He has published numerous applied scientific research papers covering heat transfer, fluid flow and energy utilisation in many industrial applications. He is a British citizen born in Iraq, which he left in 1962, age 17, on a scholarship to study in Britain.
www.opednews.com/articles/The-Arab-Spring–Fears-an-by-Adnan-Al-Daini-120203-265.html
DE BORCHGRAVE: Beware the Arab Spring
Long-time Israeli diplomat warns democracy will morph into Islamism
By Arnaud de Borchgrave The Washington Times Tuesday, December 13, 2011
To those who hail the Arab Spring and the first free elections in Egypt in 60 years, a prominent Israeli responded, "Remember Mussolini, remember Hitler." Two years after seizing power in 1922 with a march on Rome, one-time socialist Benito Mussolini's fascist party won 64 percent of the popular vote and 374 seats of 535 in parliament.
Once in power, Mussolini outlawed left-wing parties. His coup inspired Adolf Hitler's Beer Hall Putsch, which failed. But in 1933, Hitler legally came to power in a free election.
For Zalman Shoval, 81, Israel's ambassador to the United States twice, a member of the Knesset for 40 years, and close adviser to Prime Minister Benyamin Netanyahu, the "Arab Awakening" is an "anti-democratic, anti-human-rights movement camouflaged as a victory for human rights."
Most Arab elections, warned Mr. Shoval while in Washington last week, will produce anti-U.S., anti-Israel parliaments.
Twenty years after the Cold War, he said, " Israel is facing the longest erosion of its strategic environment" while "America's strategic environment is also eroding."
InEgypt, said Mr. Shoval, 87 million hungry people can't be fed, so a perfect geopolitical storm is generated to divert the people's attention in the direction of "enmity toward Israel."
Syria, now in a civil war, under its present leadership "is the indisputable link between Iran and Hezbollah in Lebanon. If President [Bashar] Assad falls, there is no way of predicting what comes next."
Hezbollah, saidMr. Shoval, now has 30,000 missiles and Hamas, the no-peace-with- Israel regime in Gaza, is also dominant in the West Bank.
"Today, everyone is more concerned about Iran and its drive for nuclear weapons and it will seek hegemony irrespective of a Palestinian settlement," he explained.
Islamist advances in Egypt, Libya and Tunisia "have made the next six, 12, 18 months totally unpredictable," Mr. Shoval predicted.
Arab-Israeli negotiations are at a dead end, he argued, "because the Palestinians do not wish to negotiate. They ask for a freeze on settlements in the West Bank, but the settlements are only 1.1 percent of that territory."
He was presumably referring to the settlements that lie beyond the 420-mile-long wall of separation. Everything between the 120-mile-long 1967 border and the wall is now presumably annexed to Israel.
The 1.1 percent refers to Jewish settlements between the wall and the Jordan River. And those will presumably be dismantled in a final settlement, much the way 21 Jewish settlements with 9,000 people in Gaza were abandoned in 2005.
But Mr. Shoval made clear Israel will also demand a physical security presence for the Israel Defense Forces along the Jordan River.
The Palestinians believe time is on their side, Mr. Shoval said. But "security cooperation between Israel and the U.S. is at the highest level in memory." The $3 billion Israel receives yearly from the United States for defense is a tiny fraction of America's $3 trillion budget, "which enhances stability and makes it less likely the Arab world would start a new war. And the $3 billion goes back to U.S. [defense] jobs."
"The Middle East is increasingly topsy-turvy and there is only one stable ally who shares America's values. The U.S. has pre-positioned dual-use equipment in Israel and this should be expanded as it doesn't cost any money.
"The debate on the solidity of the U.S. relationship is key to understanding that if we stopped building settlements and returned the entire West Bank, it still would not be Scandinavia,"Mr. Shoval said, adding that he did not see "any erosion in the U.S. Relationship."
"Once you believe you're becoming weak and impotent, you will become so," he warned.
The emergence of a Palestinian state in the West Bank as a result of Israeli-Palestinian negotiations has never seemed more remote.
An Islamist majority in Egypt's new parliament – 37 percent for the Muslim Brotherhood and 24 percent for the ultra-radical Islamist Nour ("Light") party – is now a given. The radicals, known as Salafists, want to turn the clock back to the behavior of the first Muslim converts. They are violent, demand a ban on alcohol (which would kill the tourist industry, or 15 percent of the economy), and a dress code for women that makes them look like ambulatory tents.
Salafism is the key religious ingredient in jihadism. In normally moderateTunisia, the Salafi message is circulating freely, unimpeded by now dismantled censorship.
The less dogmatic Brotherhood projected moderation in the campaign but is now quietly purging those who became genuinely moderate. It is also talking about revisions in Egypt's peace treaty with Israel, which it says the Jewish state is not respecting.
The Arab Spring was a western construct, based on the illusory hope of real democracy – hence, the Egyptian army high command's determination to hang on to real power behind the scenes. It will resist any move that might provoke Israeli retaliation. But to placate Islamists, the army will be less accommodating with Israel on minor border issues.
Next door in Libya, the array of weapons and ammunition stashed in underground depots is staggering. And it would be nothing short of a miracle if al Qaeda's supporters hadn't absconded with some of what the new Libyan armed forces discovered in the Sokna and Al-Rawagha regions near the Niger and Chad borders: stockpiles of nerve and mustard gas. A plant was built with special barrels for the production of these agents with a capacity of 10,000 liters.
Scores of old Soviet SAM-7 anti-aircraft missile launchers as well as mortars and artillery pieces with shells were left unguarded for months.
New Libyan leaders from all walks of life are now feeling each other out to determine who might be best qualified to assess the country's defense needs. They say they need another 100 days.
On the eastern side of the Mediterranean Sea, Syria is, by all accounts, another Arab country in the throes of a civilian revolution against the army – not good news there, either. Salafists and Muslim Brotherhood sympathizers were busy there, too.
www.washingtontimes.com/news/2011/dec/13/beware-the-arab-spring/
In Egypt, hopes of a true revolution fade
A year after the revolution, many Egyptians — already suffering under the weight of a wretched economy — see an undemocratic society where the military and Islamic ideologues are hoarding power while changing nothing. Though some are pleased that a form of law shaped by the Quran is coming to Egypt, others wonder whether they have swapped one corrupt and suppressing dictatorship for another.
The hated laws enforced by Mubarak that permitted police to imprison people without trial remain in effect. (Incidentally, Mubarak is now facing his own form of Egyptian justice — and possibly the death penalty — in an ongoing trial over the killing of demonstrators during last year's uprising. His two sons also face trial on corruptions charges.)
The military still controls major portions of the nation's industrial sector for the benefit of its own ranks and has given up almost none of the power it amassed under Mubarak. Jobs remain scarce. Protests continue, and tourists, the lifeline of millions of poor people, have stayed away because of the instability.
www.usatoday.com/news/world/story/2012-02-09/egypt-revolution-activists/53183038/1
So even the moral high ground seems to have packed up and gone elsewhere. And with it one of the better-known presidential hopefuls — Mohamed Elbaradei, erstwhile champion of many revolutionaries — who didn't want to play the game anymore because he didn't like the rules. Or lack of them.
The military, he said, had assumed control of Egypt "as if no revolution had taken place and no regime had fallen." And he may be right.
In December the generals did something that in almost any other country would have been outrageous and unimaginable. They offered the central bank a billion–dollar loan to help it through hard times.
Let's be clear about this: The military high command was offering to loan the Egyptian people money that rightfully belongs to the country anyway — money that is exempt from public scrutiny and on which, as far as anyone can tell, not a penny in tax has ever been paid.
Of course the military has been allowed to run its own finances for decades. But consider this: In these days of political turmoil it takes a supremely confident and powerful group of men to offer the country back its own money and dress it up as largesse.
The move provoked not a single squeak of indignation from a new Parliament that has attached far greater importance to discussing when it should talk and when it should pray. Apparently, no one from this assembly is about to ask any awkward questions about this billion, or any other billion in military accounts. So the army can relax after all — the good times are here to stay.

www.nytimes.com/2012/02/20/opinion/empty-talk-on-tahrir-square.html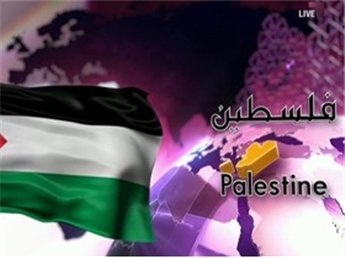 Antisemitic and Anti-Israel Articles on Egyptian Muslim Brotherhood Website

www.memri.org/report/en/0/0/0/0/0/0/5992.htm
Hamas Prime Minister Ismail Haniya, in Visit to Tunisia: We Shall Not Relinquish Palestine from the Mediterranean to the Jordan River; Crowd Chants: 'Killing the Jews Is A Duty'
www.memritv.org/clip/en/0/0/0/0/0/0/3257.htm
As Libya celebrates a year of freedom, evidence grows of its disintegration
First anniversary of the Libyan revolution highlights the fear and suspicion threatening a divided country with further conflict
Chris Stephen in Tripoli The Observer, Saturday 18 February 2012
One thing was missing from the highly charged celebrations that erupted in Tripoli's Martyrs Square at the weekend to mark the anniversary of last year's revolution.
There were fireworks, marching bands and bouncy castles for the children, a hooting phalanx of tugboats on the seafront and thousands of flickering Chinese lanterns sent into the night sky. But there was no sign of the government. The balcony on the Red Castle overlooking the square was empty, with the leadership of the National Transitional Council perhaps sensing that an appearance would see the cheers turn to jeers.
The reality is that, a year after revolution first swept the country, Libya's government, by turns secretive and inept, is seen by ordinary people less as the solution than the problem.
"This celebration was about the people, not the government," said Dr Hana El-Gallal, a legal specialist working with civil rights groups in Benghazi. "The people are doing a better job than the government."
Certainly the crisis-bound NTC must envy the ability of ordinary people to contrive celebrations in which militias kept the peace and not a shot was fired, not by order but by what amounts to common consent.
The decision of the NTC to hold its meetings in private and rule by decree has left diplomats dismayed, and the country is fragmenting under its feet.Misrata, Libya's third city, will tomorrow hold its own elections, unsanctioned by the NTC, a final step towards what is independence in all but name. Its militias control a 300-mile-long corridor stretching across central Libya, policing it according to the city's own leadership, rather than that of the NTC.
To the east, tribal leaders are meeting to consider a similar step, dismayed, as are the Misratans, by rumours that the NTC may delay June's promised national elections. Nor are the government's critics impressed by the declaration by NTC chairman Mustafa Abdul Jalil last week that it will form a political party, which seems an aberration of its promise to withdraw from politics once democracy is established.
And then there are the militias: Libya has more than 500 armed groups, each following their own orders. The wonder is not how bad the violence and armed clashes are – the latest being intertribal violence in the southern town of Kufra that has left more than 20 dead – but how tranquil the country is.
Last week Amnesty International, which is making the running on recording human rights abuses in postwar Libya, reported on the continued use of torture and illegal detention. Amnesty highlighted the 12 deaths in custody that have occurred in militia jails since last September. A cause for concern, certainly, but also the kind of figure that would be considered a wild success were it Afghanistan or Iraq.
The problem is not that Libya's militias are out of control, but rather that there is no mechanism for disciplining the minority who commit human rights violations.
"You think this is bad?" said Ahmed, a young militiaman from Tripoli's eastern suburb of Souk al-Juma, regarding an incident last month when two militias battled for custody of a beach house. "Think if you give a gun to every young guy in London. What do you think London would look like the next night?"
Yet this lack of central control invites disaster, because the lack of security across Libya means nothing else gets done, and because the discipline of militias will start to unravel. "This kind of thing is very bad for security, for business, for everything in Libya," said Amnesty International's Donatella Rovera.
A cabinet of technocrats was announced by the NTC last November, but it is starved of authority. Last month prime minister Abdurrahim El-Keib, regarded as a capable official, met Misratan leaders to complain that he has no power. All strategic decisions are the province of the NTC, whose internal squabbles mean nothing gets done.
Instead of tackling problems, the NTC lets them pile up, like water behind a dam. The law for June's election has been published, but there is no justice system to enforce it. Libya now exports more than a million barrels of oil a day, but officials of the internationally mandated Transitional Finance Mechanism complained that even they were not allowed to view the accounts showing where oil revenues are going.
Meanwhile, the government is on a collision course with the international criminal court over its decision to try Saif al-Islam Gaddafi, son of the late dictator, on home soil and under laws not yet published, rather than hand him over to The Hague.
A court system has still to take shape, and the NTC left diplomats scratching their heads last week when it announced that a law on transitional justice had been passed, in secret, two months ago. "They [the NTC] are becoming defensive, they don't understand that their power comes from the people," said El-Gallal.
Meanwhile, wages go unpaid, reconstruction is nonexistent, power cuts are common and much of the country is running out of money. Skirmishes, such as the battle between militias and the town of Beni Walid over its refusal to hand over war crimes suspects, simmer unchecked. And on Friday President Barack Obama's spokesman, Jim Carney, joined the chorus of critics, calling for the NTC to make its decisions "openly and transparently".
Nervousness among western diplomats is well placed, for while the Arab Spring revolts in Bahrain, Egypt, Syria and Tunisia are home-grown, Nato was the midwife in Libya's revolution.
Western recognition was the reason that the NTC, led by figures from the eastern town of Benghazi, are Libya's government, and alliance bombs were the reason it won the war. Should Libya lurch back into dictatorship, the blowback will be felt abroad, not least in London and Paris.
And many Libyans now have the hardware to make their feelings felt. As one militiaman from Benghazi put it, he will give the new government a chance, but "if it is no good, well, we know how to do revolution".
www.guardian.co.uk/world/2012/feb/19/libya-government-absent-revolution-anniversary