In accordance with the neoCON agenda, the United States invaded Iraq in 2002. NeoCONS posited that following the removal of Sadaam Husssein, democracy in Iraq would spread throughout the Middle East. This belief was fantastic nonsense and not based upon cultural reality on the ground.
The Arab Spring has become an Islamist Festival, as myriad evidence confirms:
WASHINGTON — As the uprising closed in around him, the Libyan dictator Col. Muammar el-Qaddafi warned that if he fell, chaos and holy war would overtake North Africa. "Bin Laden's people would come to impose ransoms by land and sea," he told reporters. "We will go back to the time of Redbeard, of pirates, of Ottomans imposing ransoms on boats."
In recent days, that unhinged prophecy has acquired a grim new currency. In Mali, French paratroopers arrived this month to battle an advancing force of jihadi fighters who already control an area twice the size of Germany. In Algeria, a one-eyed Islamist bandit organized the brazen takeover of an international gas facility, taking hostages that included more than 40 Americans and Europeans.
Coming just four months after an American ambassador was killed by jihadists in Libya, those assaults have contributed to a sense that North Africa — long a dormant backwater for Al Qaeda — is turning into another zone of dangerous instability, much like Syria, site of an increasingly bloody civil war. The mayhem in this vast desert region has many roots, but it is also a sobering reminder that the euphoric toppling of dictators in Libya, Tunisia and Egypt has come at a price.

www.nytimes.com/2013/01/20/world/africa/in-chaos-in-north-africa-a-grim-side-of-arab-spring.html
Strife in Libya Could Presage Long Civil War
By DAVID D. KIRKPATRICK AUG. 24, 2014

Plumes of smoke rose from Libya's main international airport on Saturday in Tripoli as rival groups clashed over its ruins.Credit Esam Omran Al-Fetori/Reuters
TRIPOLI, Libya — "The fire is inside the airport!" a militiaman cried, as he fired an antiaircraft cannon on the back of a pickup truck toward the runway of Libya's main international airport. "God is great, the flames are rising!"
"Intensify the shooting," responded his commander, Salah Badi, an ultraconservative Islamist and former lawmaker from the coastal city of Misurata.
Captured on video by the proud attackers just one month ago, Mr. Badi's assault on Libya's main international airport has now drawn the country's fractious militias, tribes and towns into a single national conflagration that threatens to become a prolonged civil war. Both sides see the fight as part of a larger regional struggle, fraught with the risks of a return to repressive authoritarianism or a slide toward Islamist extremism. Three years after the NATO-backed ouster of Col. Muammar el-Qaddafi, the violence threatens to turn Libya into a pocket of chaos destabilizing North Africa for years to come.
Libya is already a haven for itinerant militants, and the conflict has now opened new opportunities for Ansar al-Shariah, the hard-line Islamist group involved in the assault on the American diplomatic Mission in Benghazi in 2012.
Those backing Mr. Badi say his attack was a pre-emptive blow against an imminent counterrevolution modeled on the military takeover in Egypt and backed by its conservative allies: Saudi Arabia and the United Arab Emirates.
Their opponents, including the militias stocked with former Qaddafi soldiers that controlled the airport, say Mr. Badi was merely the spearhead of a hard-line Islamist onslaught resembling the Islamic State in Iraq and Syria and supported by the Islamist-friendly governments of Turkey and Qatar.
The ideological differences are blurry at best: both sides publicly profess a similar conservative but democratic vision. What is clear is that Libya is being torn apart by an escalating war among its patchwork of rival cities and tribes.
Expressions of Despair
In a broad series of interviews on a five-day trip across the chasm now dividing the country — from the mountain town of Zintan, through Tripoli to the coastal city of Misurata — many Libyans despaired of any resolution.
"We entered this tunnel and we can't find our way out," said Ibrahim Omar, a Zintani leader.
Towns and tribes across the country are choosing sides, in places flying the flags of rival factions, sometimes including the black banners of Islamist extremists.
Tripoli, the capital and the main prize, has become a battleground. The fighting has destroyed the airport, and on Saturday night Mr. Badi's allies finally captured the remaining rubble, at least for the moment. Constant shelling between rival militias has leveled blocks, emptied neighborhoods and killed hundreds of people. Storage tanks holding about 25 million gallons of fuel have burned unchecked for a month. Jagged black clouds shadow the city, with daily blackouts sometimes lasting more than 12 hours.
   
Motorists wait in lines stretching more than three miles at shuttered gas stations, waiting for them to open. Food prices are soaring, uncollected garbage is piling up in the streets and bicycles, once unheard-of, are increasingly common.
   
In Benghazi, Libya's second-largest city, the fighting has closed both its airport and seaport, strangling the city.
In an alarming turn for the West, the rush toward war is also lifting the fortunes of the Islamist extremists of Ansar al-Shariah, the Benghazi militant group. It has gained ground because other militias and factions are building new alliances with its fighters against common enemies.
The United Nations, the United States and the other Western powers have withdrawn their diplomats and closed their missions. "We cannot care more than you do," the British ambassador, Michael Aron, wrote in a Twitter message to a Libyan pleading for international help. (The United Nations is sending a special envoy, Bernardino León, to try to arrange a truce.)
Even the first years after Colonel Qaddafi's ouster were better, said Hisham Krekshi, a former Tripoli councilman, savoring a few hours of uninterrupted electricity in the upscale cafe that he owns, its tables and the street deserted. "This is a war, and a lot of innocent people are dying."
Until now, a rough balance of power among local brigades had preserved a kind of equilibrium, if not stability. Although the transitional government scarcely existed outside of the luxury hotels where its officials gathered, no other force was strong enough to dominate. No single interest divided the competing cities and factions.
But that semblance of unity is now in tatters, and with it the hope that nonviolent negotiations might settle the competition for power and, implicitly, Libya's oil.
In May, a renegade former general, Khalifa Hifter, declared that he would seize power by force to purge Libya of Islamists, beginning in Benghazi. He vowed to eradicate the hard-line Islamists of Ansar al-Shariah, blamed for a long series of bombings and assassinations.
Borrowing lines from President Abdel-Fattah el-Sisi of Egypt, General Hifter also pledged to close the Parliament and arrest moderate Islamist members. And he has mustered a small fleet of helicopters and warplanes that have bombed rival bases around Benghazi, a steep escalation of the violence.
To fight back, moderate Islamists and other brigades who had distanced themselves from Ansar al-Shariah began closing ranks, welcoming the group into a newly formed council of "revolutionary" militias.
"A lot of them have fought well," Ali Bozakouk, a moderate Islamist lawmaker from Benghazi, said of militants with Ansar al-Shariah, speaking last week after meetings in Misurata. "When you are fighting against an intruder, sometimes you have hard choices. You are brothers in arms now and work out your differences later."
Militias Choose Sides
But the war has driven the other militias closer to the militants and further from moderates like Mr. Bozakouk.
Last week, a broad alliance of Benghazi militias that now includes Ansar al-Shariah issued a defiant statement denouncing relative moderates like the Libyan Muslim Brotherhood. "We will not accept the project of democracy, secular parties, nor the parties that falsely claim the Islamic cause," the statement read. "They do not represent us."
Although the general's blitz has now stalled, it polarized the country, drawing alarms from some cities and tribes but applause from others. Perhaps the loudest applause came from the western mountain town of Zintan, where local militia leaders had recruited hundreds of former Qaddafi soldiers into special brigades, while also keeping control of the Tripoli airport.
The alarms went off in the rival coastal city of Misurata, where militias have allied with the Islamists in political battles and jostled with the Zintanis for influence in the capital. Since Colonel Qaddafi's ouster, the Misurata and Islamist militias developed a reputation for besieging government buildings and kidnapping high officials to try to pressure the Parliament. But in recent months the Zintanis and their anti-Islamist allies have stormed the Parliament and kidnapped senior lawmakers as well.
Adding to the tensions, the newly elected Parliament, led at first, on a seniority basis, by a member supportive of Mr. Hifter, announced plans to convene in Tobruk, an eastern city under the general's control.
About 30 members, most of them Islamists or Misuratans, refused to attend, dispelling hopes that the new legislature might unify the country. "That is foreign territory to me," said Mr. Bozakouk, the Benghazi representative, who joined the boycott. (Tripoli's backup airport, under the control of an Islamist militia, has cut off flights to Tobruk, even blocking a trip by the prime minister.)
Over the weekend, a spokesman for the old disbanded Parliament, favored by the Islamists and Misuratans, declared that it would reconvene in Tripoli. In Tobruk, a spokesman for the new Parliament declared that the Islamist- and Misuratan-allied militias were terrorists, suggesting that Libya might soon have two legislatures with competing armies.
Each side has the support of competing satellite television networks financed and, often, broadcast from abroad, typically from Qatar for the Islamists and from the United Arab Emirates for their foes.
"It is a struggle across the region," said Hassan Tatanaki, a Libyan-born business mogul who owns one of the anti-Islamist satellite networks, speaking in an interview from an office in the Emirates. "We are in a state of war and this is no time for compromise."
He said he had also suggested moving the newly elected Parliament to Tobruk, and then he helped pay to transport it there, in General Hifter's turf. "If I try to think of all the money I spent, I will get a heart attack," Mr. Tatanaki said.
Fighters and tribes who fought one another during the uprising against Colonel Qaddafi are now coming together on the same side of the new fight, especially with the Zintanis against the Islamists. Some former Qaddafi officers who had fled Libya are even coming back to take up arms again.
"It is not pro- or anti-Qaddafi any more — it is about Libya," said a former Qaddafi officer in a military uniform, who had returned from Tunisia. He lounged against the wall of a mountainside guardhouse full of Zintani fighters who were his foes three years ago.
Beneath the battle against "extremists," he said, was an even deeper, ethnic struggle: the tribes of Arab descent, like the Zintanis, against those of Berber, Circassian or Turkish ancestry, like the Misuratis. "The victory will be for the Arab tribes," he said. He declined to provide his real name, insisting all journalists were spies.
Those sympathetic to Mr. Badi's assault on the airport argue that his fight is an extension of the fight against General Hifter's anti-Islamist coup, arguing without evidence that their opponents were using the Tripoli airport to bring in weapons and equipment from abroad.
Mr. Badi "wanted to have them for lunch before they had him for dinner," Mr. Krekshi, the former Tripoli councilman and a member of the Muslim Brotherhood, said. (The Brotherhood has said it takes no side in the armed struggle and seeks only dialogue, but in an interview, the chief of its political office also refused to condemn the airport assault.)
No Room for Compromise
Misurata city leaders said they had no warning of Mr. Badi's attack. But the city's powerful militias swung in full force behind him, and city leaders said the presence of former Qaddafi soldiers among the Zintani militia at the airport convinced them that there was no room to compromise.
"We are sorry for the bloodshed, but this is a necessary surgical operation," said Abdel Rahman al-Kisa, a lawyer tapped to speak for Misurata's city leaders, coolly defending the destruction of Tripoli. (Fuel, food, and electricity are still plentiful in Misurata, which has its own airport and seaport, and checkpoints where departing drivers are forced to empty any gas cans.)
In Zintan, on the other side of the fight, city leaders said Mr. Badi personified the extremist threat: As an ultraconservative former lawmaker, he once scolded a hostess at the inauguration for her uncovered hair.
"It is creeping up on us," said Mr. Omar, the Zintan leader. "It is going to be like a new Afghanistan."
In Misurata, several local leaders suggested that opposing cities were under the domination of armed Qaddafi loyalists and still in need of liberation.
Elsewhere, several fighters even said they no longer believed that the rival cities, Zintan and Misurata in particular, could coexist as a nation. "When the dust settles, Misurata will be alone, because their arrogance has created so many enemies," Ali Mohamed Abdullah, a Zintani fighter, declared.
Taking stock of the damage Tripoli has already suffered, another fighter, Amr el-Taher el-Sayed, shook his head. "Libyans have become monsters," he said.
Suliman Ali Zway and Osama Alfitory contributed reporting.

www.nytimes.com/2014/08/25/world/africa/libyan-unrest.html
Even after suffering tactical defeats in both countries in recent days, the movement known as al-Qaeda in the Islamic Maghreb is being lionized in Internet chat rooms and in official statements by extremist groups, some of which are urging reprisal campaigns against Western interests.
…Since the start of the Algerian hostage drama, Islamists from across North Africa and the Middle East have pledged support for AQIM and other organizations thought to be behind both the attack and the ongoing civil war in Mali, where militant groups are battling government forces backed by French troops.
A message posted on Facebook by an Egyptian organization called the Mali conflict a "religious war against the Muslims."
"We call upon all Muslims in Egypt and the world to stand on the side of their mujahideen brothers in northern Mali and support them with all they can," the Tawhid and Jihad Youth Movement in Egypt said in the posting, a translation of which was provided by the SITE Intelligence Group.
Numerous postings on popular jihadist Web sites are calling for attacks against France, including the targeting of landmarks such as the Eiffel Tower.
"Carry out lone-wolf actions, capture and kill and slaughter, even if it is one Frenchman," read one such posting translated by SITE.
…The Mali conflict, coming in the wake of the Arab Spring uprisings and the Libyan civil war, further offered AQIM an opportunity to evolve and adapt its operations, said Andrew Lebovich, a Senegal-based analyst focused on security and politics in North Africa and the Sahel region.
"It gave AQIM the possibility of becoming part of something different," Lebovich said in a telephone interview. "I do not think AQIM's fundamental nature changed. I think they had the opportunity to get back to more 'traditional' jihadist activities after years of being relatively constrained."
Although experts still regard AQIM as primarily a threat in North Africa, the attack in Algeria and suspected links to the assault on the U.S. diplomatic post in Benghazi showed that the risk may be larger.

www.washingtonpost.com/world/national-security/al-qaeda-branchs-image-soars-after-hostage-drama-in-algeria/2013/01/20/2cb3fb74-633b-11e2-b84d-21c7b65985ee_story.html
Islamists who seized a gas facility in the south of Algeria, killing foreign hostages, claimed that the attack was a response to the French intervention in Mali, though a number of analysts doubt this, saying it was clear the Algerian operation had been meticulously planned for some time.
www.guardian.co.uk/world/2013/jan/20/french-forces-advance-northern-mali
Maman Dedeou, 22, lost his hand after appearing in an Islamic court on charges of stealing a mattress. Islamist radicals, who control northern Mali, are imposing a harsh version of sharia law and doling out brutal punishments to civilians.

www.washingtonpost.com/world/in-northern-mali-islamists-attacks-against-civilians-grow-more-brutal/2012/12/11/5b74a734-3e46-11e2-8a5c-473797be602c_story.html
Syrian rebels defy US and pledge allegiance to jihadi group
www.theblaze.com/stories/extreme-persecution-this-graphic-shows-the-50-worst-countries-to-live-in-if-youre-a-christian/
Christianity 'close to extinction' in Middle East
Christianity faces being wiped out of the "biblical heartlands" in the Middle East because of mounting persecution of worshippers, according to a new report.

The most common threat to Christians abroad is militant Islam

www.telegraph.co.uk/news/religion/9762745/Christianity-close-to-extinction-in-Middle-East.html
Syrian rebels beheaded Christian, fed his body to dogs: nun
http://english.alarabiya.net/articles/2012/12/31/257933.html
Sister Agnes-Miriam, mother superior of the Monastery of St James the Mutilated, has condemned Britain and the west for supporting the rebels despite growing evidence of human rights abuses. Murder, kidnapping, rape and robbery are becoming commonplace, she says.
'The free and democratic world is supporting extremists,' Sister Agnes-Miriam said from her sanctuary in Lebanon. 'They want to impose Sharia Law and create an Islamic state in Syria.'
The 60-year-old Carmelite nun claims the west has turned a blind eye to growing evidence of a 'fifth column' of fanatics within the rag-tag ranks that make up the Free Syrian Army that they back to oust Assad.
One of the most effective fighting forces is the Jabat Al-Nusra, which has an ideology similar to Al Qaeda.
'The uprising has been hijacked by Islamist mercenaries who are more interested in fighting a holy war than in changing the government,' she said.
'It has turned into a sectarian conflict. One in which Christians are paying a high price.'
The rebel attacked the northern town of Ras Al-Ayn, on the Turkish border, last month. The fighters entered the Christian quarter, ordering civilians to leave and leaving their homes.
'More than 200 families were driven out in the night,' Sister Agnes-Miriam says. 'People are afraid. Everywhere the deaths squads stop civilians, abduct them and ask for ransom, sometimes they kill them.'

www.dailymail.co.uk/news/article-2255103/Syria-rebels-beheaded-Christian-fed-dogs-fears-grow-Islamist-atrocities.html
Attack in Libya at Coptic Christian Site Kills 2
By REUTERS
Published: December 31, 2012
TRIPOLI, Libya (Reuters) — An explosion early Sunday at a building belonging to a Coptic Christian church in western Libya killed two Egyptian men and wounded two others, a military spokesman said.
Attackers threw a homemade bomb at an administration building belonging to the Egyptian Coptic Christian church in Dafniya, close to the western city of Misurata, said Ibrahim Rajab of the Misurata military council. It was the first major assault on a Christian target since the revolution.
The Egyptian consul in the city, Tareq Dahrouj, said he had visited the church and the building where the two men, who were church workers, were killed.
"The explosion seems like it was very strong, and I have started making my investigations with Misurata officials," he said.
Libya has small communities of Egyptians, Greeks and Italians who account for most of the Christian minority in the predominantly Islamic country.
www.nytimes.com/2012/12/31/world/middleeast/attack-in-libya-at-coptic-christian-site-kills-2.html
Muslim Brotherhood's 'Supreme Guide' the focus of liberal Egyptians' angst

. Amr Abdallah Dalsh/Reuters – Mohamed Badie, the so-called "Supreme Guide" of Egypt's Muslim Brotherhood, speaks during a news conference at the Brotherhood's main office.

www.washingtonpost.com/world/middle_east/muslim-brotherhoods-supreme-guide-the-focus-of-liberal-egyptians-angst/2012/12/27/bc60a4c0-4bcb-11e2-8758-b64a2997a921_story.html
Rebel groups across Syria are defying the United States by pledging their allegiance to a group that Washington will designate today a terrorist organization for its alleged links to al-Qaeda.
A total of 29 opposition groups, including fighting "brigades" and civilian committees, have signed a petition calling for mass demonstrations in support of Jabhat al-Nusra, an Islamist group which the White House believes is an offshoot of al-Qaeda in Iraq.
The petition is promoting the slogan "No to American intervention, for we are all Jabhat al-Nusra" and urges supporters to "raise the Jabhat al-Nusra flag" as a "thank you".
"These are the men for the people of Syria, these are the heroes who belong to us in religion, in blood and in revolution," read a statement widely circulated on Syrian opposition Facebook pages.
Jabhat al-Nusra made its mark early this year with a string of suicide bombings, a tactic it continues to use. Aided by fighters from abroad and Syrians who have returned from other wars in the Middle East, it has also led battles for a number of military bases and has secured a string of recent victories. Along with allied jihadist groups, it captured the Sheikh Suleiman base west of Aleppo yesterday morning, and has also dented the infrastructure of the regime in the Syrian capital, Damascus.
Although Jabhat al-Nusra remains separate from the Free Syrian Army, many FSA leaders now recognise its strength and order their forces to cooperate with it.

Rebel fighters sit at a gun position in the Sheikh Suleiman base, some 25 kilometres (15 miles) northwest of the city of Aleppo.Photo: AFP/Getty
The decision to blacklist the group, which according to the Washington Post will be announced today, raises the prospect of a drawn-out, anti-American insurgency if and when the rebels succeed in forcing out President Bashar al-Assad .
The designation prohibits Americans from having any financial dealings with the group and freezes its assets in the US. Washington is taking the step as part of a new strategy to impose "shape" on the opposition it hopes will replace Mr Assad.
Even mainstream opposition activists expressed anger at what they claimed was America's last-minute attempt to "muscle in on their revolution".
"It is terrible timing on the part of the United States," said Mulham Jundi, who works with the opposition charity Watan Syria. "By calling Jabhat al-Nusra terrorists, the US is legitimising the Syrian regime's bombardment of cities like Aleppo. Now the government can say it is attacking terrorists."
The rise of Jabhat al-Nusra represents the Americans' worst fear – they refused to arm the rebels earlier in the conflict to avoid weapons falling into the hands of jihadists, only to find that in their absence, jihadi groups well-funded by supporters in the Gulf have risen to prominence.
The West attempted to rectify this at the weekend by backing the formation of a new FSA command structure at a meeting in Turkey. Its new leadership, which sidelines former commanders such as Gen Mustafa al-Sheikh and Col Riad al-Assad, includes senior figures without a regime background. Many are linked to the Muslim Brotherhood or even more radical Salafi movements, but are thought to be men with whom the West "can do business".
The command is seen as a prospective military wing of the new Syrian National Coalition, formed last month also under Western auspices in Qatar.
EU leaders including William Hague, the Foreign Secretary, met the heads of the coalition in Brussels yesterday, having already recognised it as "the legitimate representative of the aspirations of the Syrian people".
Opposition fighters inside Syria told The Daily Telegraph that the US announcement was too little too late, and that any attempts by the West to intervene in Syria would be rejected. "We don't support the new FSA military command," said Ous al-Arabi, a spokesman of the Deir al-Zour Revolutionary council.
"For Deir al-Zour province they have chosen people who are not representative. Jabhat al-Nusra is the strongest group here and they ignored that.
"The people are not going to accept intervention by the West now. You were watching us die, and now that we close to victory you want to intervene? You are not welcome."
http://www.telegraph.co.uk/news/worldnews/middleeast/syria/9735988/Syrian-rebels-defy-US-and-pledge-allegiance-to-jihadi-group.html
Monday January 09, 2012 11:29 PM
The Arab world needs to stage not so much a revolution in the streets but to conduct a deep and well thought cultural revolution.
2011 wasn't an ordinary year. It was the year of the Arab revolutions, indeed of one of the several historical Arab revolutions: this one has long been celebrated before we understood its nature of a volcano spewing lava ready to burn everything in its wake, including the Arab world itself.
The Islamic world – as correctly described by Brett Stephens in the Wall Street Journal – has repeatedly turned against unpopular regimes that stayed in power for too long. It turned against the Ottoman Empire during World War I: then it toppled the British in the 20′s and 30′s. It ousted its weak monarchies, Faruk in Egypt, Faisal in Iraq, Idris in Libya.
This time, the revolt against impossible semi-lay autocrats has taken place on the backdrop of globalization dominated by twitter. And we have given it a lot of meanings that have nothing to do with what we have been witnessing.
Egypt had remained blocked for half a century, with an eighty-two year-old dictator in power for twenty-nine years, poised to be elected by a landslide for the sixth time while preparing the succession for his son. Tunisia had not budged for fifty years, Libya for forty.
In judging the revolts, Western commentators have erased most historical, cultural, social and psychological criteria related to the events, as if in a trance. They have excitedly welcomed the prospect of freedom, a value best understood and cherished by Western citizens, the heirs of the Judaic-Christian culture. We understand a social revolt against hunger, well known to us for centuries in Europe because of many different events. And so we've seen what is familiar to us.
And we haven't even cared enough to ask "freedom from what?". If we had, we would have immediately recognized that – apart from bloggers (not many, it turns out and the ones there are were immediately persecuted by the new powers) who were sending intelligible signals for our culture – a great role was played by a feeling that is deeply rooted in the Eastern masses, honor.
Their honor, wounded and trampled by insolent and violent dictators, unaware of the fundamental rule that even the Ottoman Empire was able to enforce: consultation, kindness and the recognition that society is made of several guilds, interest, competencies, also of many families, ethnic and religious traditions.
The dictators of the Arab world treated their subjects like rags instead, they showed them disrespect while they were starving them. They didn't even pretend to maintain a basic level of cultural and social decency. In addition to hunger, the honor of these people was wounded. And this was clearly seen in the way Mubarak was humiliated and Kadafi lynched.
The wrath has nothing to do with modernization. it was about vengeance, that emotion that is so often blind. But not only: the element that was grossly underestimated was the hidden and yet well organized religious presence, prohibited but pervasive in any ganglion of arab societies, as an indispensible tool for poor people and as a hope of redemption in a world otherwise without dawn.
This presence immediately resulted in the most important novelty brought about by the Arab world at this historical turning point.: the Egyptian elections and other signs showing the Muslim Brothers and the Salaphites are about to lead these societies, the ones we would have liked to see modernized, maybe even democratic, according to the meaning we attach to this notion.
It wasn't very difficult to see this trend in the early stages of these "spring" revolutions. In fact history shows that the Muslim world was for far too long. deeply tormented and misled by dictators with consistent, unbearable pervasive messages of hatred against Christians and Jews, with repeated damnation of the Western society, with despise for our culture of equality, human rights, non discrimination of gender and opinion.. so today it's not difficult to predict that it won't be easy, it won't be possible, I dare say, for new governments to be free, lay and respectful of their citizens.
The Arab world needs to stage not so much a revolution in the streets but to conduct a deep and well thought cultural revolution. For the time being, there's no sign of it. The only appreciable and sometimes wonderful sign is the physical courage of the masses determined to conquer a future, some future. The bloggers who asked for freedom are heroic figures, the Syrian rebels have an immense and unmistakable right to have the international support that is today denied with horrible cynism. But democracy is not only born out of cries and unfortunately not even out of blood.
In a paper financed also by the UNESCO for Palestinian kids from 8 to 15 ("Zayafuna"), a young girl lists her "role models" and imagines talking to them. There's the poet Najib Mahfouz, there's the Persian scientist of the ninth century Al Kwarizmi, but another role model comes knocking: "Hitler, is it you who have killed the Jews?". "Yes I killed them so that you know that it's a nation that spread bringing destruction around the world. What I ask you today is to be resilient and patient and to bear in mind the suffering they inflict on Palestinians". "Thanks for the advice" says the girl.
And the paper features other pages for kids where they are invited to martyrdom, to be shahid for Allah and to destroy Israel. These texts are found throughout the Arab world, and this is just the example of a kind of education reaching 350 million people, together with the vertical growth of islamization.
Where is there room for criticism, thinking, history and finally democracy and freedom? 2011 didn't put it before our eyes. Let's hope for next year.
http://www.israelnationalnews.com/Articles/Article.aspx/11099#.Tw9EGKVAZQU
Nov 22 President Morsi issues decree assuming sweeping new powers, dismisses prosecutor general
Nov 23 Protests against president's new powers begin, including a sit-in at Tahrir Square
Nov 30 Islamist-dominated constituent assembly adopts controversial draft constitution
Dec 1 Islamists rally in support of president's new powers after tens of thousands of Morsi opponents converge on Tahrir Square
Dec 2 Supreme Constitutional Court suspends work after being prevented by Morsi supporters from ruling on the legitimacy of the constituent assembly
Dec 2 Judges Club, representing judges across the country, announces it will not supervise referendum on draft constitution
Dec 5Violent clashes outside presidential palace in Cairo

www.bbc.co.uk/news/world-middle-east-20622233
Egypt Clashes Erupt After Morsi's Power Grab

www.huffingtonpost.com/2012/11/23/egypt-clashes_n_2177120.html
President's decree of new powers divides Egypt
http://www.washingtonpost.com/world/middle_east/morsis-decree-sparks-rival-rallies-in-egypt/2012/11/23/288a1436-3571-11e2-bfd5-e202b6d7b501_story.html?hpid=z1
DISPUTED ARTICLES IN EGYPT'S DRAFT CONSTITUTION
http://hosted.ap.org/dynamic/stories/M/ML_EGYPT_CONSTITUTION_GLANCE?SITE=AP&SECTION=HOME&TEMPLATE=DEFAULT&CTIME=2012-11-29-20-23-22
Egypt's new constitution short of the specifics of government, long on loopholes

An Egyptian man holds a poster, right, in Arabic that reads, "yes to the decisions of President Morsi for stability," during a rally near the Cairo University in Cairo, Egypt. | Nariman El-Mofty/AP
Is Egypt about to become the new Iran?
It is not only the anti-government protesters in Egypt's Tahrir Square who should be concerned about President Mohammed Morsi's audacious power grab. Mr .Morsi's claim at the weekend that "God's will and elections made me the captain of this ship" has echoes of Ayatollah Ruhollah Khomeini's claim during the 1979 Iranian revolution that his mission to overthrow the Shah enjoyed divine guidance.
Since his announcement that he was granting himself sweeping new powers, Mr Morsi has been trying to reassure sceptical Egyptian voters that he has no ambition to become Egypt's new Pharaoh. But you only have to look at the violent scenes that have once again erupted in Tahrir Square to see that the majority of Egyptians remain unconvinced.
When Egyptian demonstrators first occupied Tahrir Square last year to call for the overthrow of Mr . Morsi's predecessor, President Hosni Mubarak, they were calling for a secular, democratic system of government that would represent the interests of all Egyptians, and not just the corrupt clique of presidential supporters. Similar sentiments were expressed by Iranian demonstrators during the build-up to the Shah's overthrow in February 1979 as they sought to remove a similarly corrupt regime.
But as we now know to our cost, the worthy aspirations of the Iranian masses were hijacked by Khomeini's hardline Islamist agenda, and within months of the Shah's overthrow Iran had been transformed into an Islamic republic.
Mr. Morsi says he has no desire to become a dictator, but his announcement that, henceforth, all presidential decrees will be immune from legal challenge does not bode well for Egypt's transition from military dictatorship to democracy.
I am sure I am not the only one wondering whether Mr Morsi is about to become the new Ayatollah Khomeini.
Certainly, unless Mr. Morsi backs down, all those who sacrificed their lives in the cause of the Egyptian revolution will have died in vain.
http://blogs.telegraph.co.uk/news/concoughlin/100191795/is-egypt-about-to-become-the-new-iran/
Egypt's new constitution short of the specifics of government, long on loopholes
By Nancy A. Youssef | McClatchy Newspapers
CAIRO — The draft constitution that Egyptians will vote on Dec. 15 is supposed to usher in the kind democratic reform that protesters demanded nearly two years ago in protests that led to the fall of then President Hosni Mubarak. Yet the rushed document is peppered with caveats and does little to clarify what role government should have in a democratically ruled Egypt.
On Saturday, Egyptian President Mohammed Morsi gave his stamp of approval to the document and urged its passage. The Muslim Brotherhood, the organization through which Morsi gained prominence, made clear it would bring its vast organizational abilities to ensure passage, turning out millions at rallies on Saturday in a show of support. Many of those participating in the rallies wore headbands urging approval for the document.
In setting the date for the referendum, Morsi, who is locked in a battle with the country's judiciary that will reach a climax Sunday with a ruling on the legitimacy of the assembly that wrote the constitution, pointedly noted it would reduce the authority of the president, removing the executive's right to dissolve the Parliament without a referendum. Morsi also has vowed to hand back a number of powers he has given himself during the writing process.
But even approval of the document promises possibly years of debate over just what a government will be able to do in this country that never before has had truly elected leaders.
Of the document's 234 articles, 33 include caveats on certain freedoms and powers usually phrased as "regulated by law." For example, Article 39 protects citizens from government searches of their homes, except where the law says otherwise. But in what cases can there be such exemptions? The constitution does not say.
"Private homes are inviolable. With the exception of cases of immediate danger and distress, they may not be entered, searched or monitored, except in cases defined by law, and by a causal judicial warrant which specifies place, timing and purpose. Those in a home shall be alerted before the home is entered or searched," the article says, according to an English translation published by the Egypt Independent newspaper.
Article 43 protects the freedom to practice religion "as regulated by law." News organizations cannot be shut down except by "court order," without spelling out under what circumstances a court could issue such an order. The establishment of new organizations is "regulated by law," without explaining what those laws would regulate.
The proposed constitution also doesn't make clear what exactly is expected of each branch of government or the repercussions if the legislature, president or judiciary fail to carry out their duties. It spells out how one qualifies to run for the People's Assembly, the lower house of the bicameral Parliament. It also says where the assembly can meet, how one can resign and how to fill vacancies. But it does not say precisely how the legislative body goes about passing laws.
If a budget is not passed before the start of the fiscal year then last year's budget continues, the constitution reads. But how exactly will a budget pass? How many votes are needed to override a veto of a bill? The proposed constitution does not say.
Article 101 states that "The President of the Republic, the Cabinet, and every member of the People's Assembly shall have the right to propose laws. Every draft law shall be referred to a specialist committee of the Assembly, which shall study it and submit a report." But it's not clear if a majority of the committee must approve before the Assembly votes. The constitution does say that the same legislation cannot be presented twice during a legislative session.
Article 140 describes the role of the president but offers no specifics on how he should go about carrying out those duties. "The President of the Republic, in conjunction with the Cabinet, shall lay out the public policy of the State and oversee its implementation, in the manner prescribed in the Constitution," Article 140 reads.
The most specific direction in the constitution is reserved for the cabinet in Article 159, which spells out eight duties.
And while constitutions are supposed to be longstanding documents, the proposed Egyptian constitution refers frequently to the 2011 uprising. Article 64, for example, calls for the state to "honor [those killed during the uprising] and support their families, as well as war veterans and the injured, the families of those missing at war, and similar cases."

www.mcclatchydc.com/2012/12/01/176091/egypts-new-constitution-short.html
Morsi's Mubarak moment? President inflames opponents with speech
"Egyptians and other Arabs are writing their history now, and they will have to live with the consequences. Moreover, the last thing secular protesters need is an American embrace. That's surely true, but it's crazy for Washington to appear to take sides against those who want a liberal, tolerant Egypt and for those who favor sharia. Somehow, that's where the administration has ended up."

www.washingtonpost.com/opinions/david-ignatius-mohamed-morsi-our-man-in-cairo/2012/12/07/14bb707e-409f-11e2-bca3-aadc9b7e29c5_story.html
Egypt's Morsi annuls most of contested decree, stays firm on Dec. 15 referendum
www.washingtonpost.com/world/middle_east/egyptian-president-poised-to-grant-military-broader-police-powers/2012/12/08/071a80f8-4131-11e2-ae43-cf491b837f7b_story.html

Building barricades: A man talks with Egyptian army officers as they construct a third line of concrete blocks outside of the Egyptian presidential palace in Cairo today

Protect and serve: Egyptian army engineers and soldiers work on the barricades outside the Egyptian presidential palace

www.dailymail.co.uk/news/article-2245533/Egypts-president-Mohammed-Morsi-raises-barricades-palace-preparations-fresh-protests.html
Opponents of Egypt's Leader Call for Boycott of Charter Vote
www.nytimes.com/2012/12/10/world/middleeast/egypt-mohamed-morsi-protests.html
Egypt army given arrest powers before referendum
President Morsi decree sets 'dangerous precedent' warns Amnesty amid fears civilians could be subjected to military trials

www.guardian.co.uk/world/2012/dec/10/egypt-army-arrest-powers-referendum
Egypt's military demands opposition attend dialogue with Morsi
Egypt's military has stepped into the country's deepening crisis, demanding the opposition attend a "national dialogue" on Wednesday after protesters once again stormed barricades at the gates of the presidential palace.

www.telegraph.co.uk/news/worldnews/africaandindianocean/egypt/9738402/Egypts-military-demands-opposition-attend-dialogue-with-Morsi.html

Yehia Negm said he was in a group detained by Islamist supporters of President Mohamed Morsi. "It was torment for us," he said.
Morsi's Opponents Describe Abuse by President's Allies
CAIRO — Islamist supporters of President Mohamed Morsi captured, detained and beat dozens of his political opponents last week, holding them for hours with their hands bound on the pavement outside the presidential palace while pressuring them to confess that they had accepted money to use violence in protests against him.
"It was torment for us," said Yehia Negm, 42, a former diplomat with a badly bruised face and rope marks on his wrists. He said he was among a group of about 50, including four minors, who were held on the pavement overnight. In front of cameras, "they accused me of being a traitor, or conspiring against the country, of being paid to carry weapons and set fires," he said in an interview. "I thought I would die."
The abuses, during a night of street fighting between Islamists and their opponents, have become clear through an accumulation of video and victim testimonies that are now hurting the credibility of Mr. Morsi and his allies as they push forward to this weekend's referendum on an Islamist-backed draft constitution.
To critics of Islamists, the episode on Wednesday recalled the tactics of the ousted president, Hosni Mubarak, who often saw a conspiracy of "hidden hands" behind his domestic opposition and deployed plainclothes thugs acting outside the law to punish those who challenged him. The difference is that the current enforcers are driven by the self-righteousness of their religious ideology, rather than money.

www.nytimes.com/2012/12/11/world/middleeast/allies-of-egypts-morsi-beat-protesters-outside-palace.html
"…Egypt, the anchor of the whole Arab world, is embarked on a dangerous descent toward prolonged civil strife, unless a modus vivendi can be found between President Mohamed Morsi of the Muslim Brotherhood and his growing opposition. If Syria and Egypt both unravel at once, this whole region will be destabilized. That's why a billboard on the road to the Pyramids said it all: "God save Egypt."
…I can assure you that the fight here is not between more religious and less religious Egyptians. What has brought hundreds of thousands of Egyptians back into the streets, many of them first-time protesters, is the fear that autocracy is returning to Egypt under the guise of Islam. The real fight here is about freedom, not religion.
…the Egyptian Army underestimated the tiger, and tried to get it back in the cage. Now the Muslim Brothers are. Ahmed Hassan, 26, is one of the original Tahrir rebels. He comes from the poor Shubra el-Kheima neighborhood, where his mother sold vegetables. I think he spoke for many of his generation when he told me the other day: "We all had faith that Morsi would be the one who would fulfill our dreams and take Egypt where we wanted it to go. The problem [now] is that not only has he abandoned our dream, he has gone against it. … They took our dream and implanted their own. I am a Muslim, but I think with my own mind. But [the Muslim Brothers] follow orders from their Supreme Guide.
…Half of me is heartbroken, and half of me is happy today. The part that is heartbroken is because I am aware that we are entering a stage that could be a real blood bath. And the part that is happy is because people who were completely apathetic before have now woken up and joined us."

www.telegraph.co.uk/news/worldnews/africaandindianocean/egypt/9747286/Egypt-goes-to-polls-for-referendum-as-chaos-looms.html
[Larry] Diamond, compare[s] the philosophies and political heirs of Mahatma Gandhi and Sayyid Qutb, the guiding light of the Muslim Brotherhood. "Nehru was not a saint, but he sought to preserve a spirit of tolerance and consensus, and to respect the rules," notes Diamond. He also prized education. By contrast, added Diamond, "the hard-line Muslim Brotherhood leaders, who have been in the driver's seat since Egypt started moving toward elections, have driven away the moderates from within their party, seized emergency powers, beaten their rivals in the streets, and now are seeking to ram a constitution that lacks consensus down the throats of a large segment of Egyptian society that feels excluded and aggrieved."

www.nytimes.com/2012/12/16/opinion/sunday/friedman-egypt-the-next-india-or-the-next-pakista-.html
Mona Eltahawy: Egyptian women are sexually harassed at every level of society – video
http://www.guardian.co.uk/commentisfree/video/2012/oct/29/mona-eltahawy-egyptian-sexual-harassed-video
Egyptian ruling party accused of "vote rigging"

www.france24.com/en/20121215-egyptian-ruling-party-accused-vote-rigging
Editorial
Egypt's Flawed Constitution
Published: December 26, 2012
Ideally, a new constitution in Egypt would unite citizens around a consensus vision for their country and set a firm foundation for a democratic transition.
The Islamist-backed constitution that took effect this week has only exacerbated divisions and left millions of non-Islamists feeling disenfranchised, angry and determined to force changes in the document.
If there is to be a durable solution, President Mohamed Morsi will have to take the lead in steering Egypt out of the chaos he did so much to create and toward compromise, including amendments to constitutional provisions many Egyptians find objectionable. He
sounded a conciliatory note in a speech Wednesday, though he made no concessions. But the opposition — secularists, liberals and Coptic Christians — also has an important role. If it wants a larger voice in government, then it needs to behave like a responsible opposition, organizing and forging a common agenda among themselves and running candidates for the lower house of Parliament in elections expected in two months.
Although the constitutional referendum that concluded Saturday passed with about 64 percent "yes" votes, only 32.9 percent of nearly 52 million registered voters cast ballots. That, in turn, reflects disgust with a political process that included violent street protests and a president who, for a time, asserted dictatorial powers.
The constitution would fulfill some basic demands of the revolution that toppled Hosni Mubarak by ending the all-powerful presidency and strengthening Parliament. But it would also give Egypt's generals much of the power and privilege they had in the Mubarak era, and it is weak on civil rights.
After Mr. Morsi signed the decree on Tuesday putting the charter into effect, he relinquished legislative power to the usually toothless Shura Council, or upper house of Parliament. While that is a sign of progress, the council, like the government, is Islamist-dominated. It would be a serious mistake if the Shura Council, which itself will relinquish lawmaking responsibilities once the lower house is elected, overplayed its hand and enacted laws that provoked the opposition even more.
The State Department has urged Mr. Morsi to seek compromise. Egypt needs stability. Since 2010, its foreign currency reserves have plummeted from $36 billion to $15 billion, and, on Tuesday, there were signs that some Egyptians were hoarding dollars.
The country requires a $4.8 billion loan from the International Monetary Fund but can't complete the deal until fiscal reforms are enacted — reforms that would go down more easily if Egyptians trusted the government and felt they were part of a plan that would benefit the common good. Other aid, from the United States and elsewhere, also is waiting on the fund and reforms.
Egyptians can continue internecine warfare and watch their economy collapse. Or they can pull together and a build a more constructive future. It's their choice.
www.nytimes.com/2012/12/27/opinion/egypts-flawed-constitution.html?ref=opinion
Egypt's contentious Islamist constitution becomes law
(Reuters) – President Mohamed Mursi admitted on Wednesday that Egypt's economy faces serious problems after he enacted a new, bitterly contested constitution that is supposed to help end political unrest and allow him to focus on the financial crisis.
The president said the economy also had great opportunities to grow, but earlier the Egyptian pound tumbled to its weakest level in almost eight years as ever more people rushed to buy dollars and withdraw their savings from banks.
Mursi, catapulted into power by his Islamist allies this year, believes that adopting the constitution quickly and holding elections to a permanent new parliament soon will help to end the long period of turmoil that has wrecked the economy.
The presidency announced on Wednesday that Mursi had formally approved the constitution, which was drafted by his Islamist allies, the previous evening, shortly after results showed that Egyptians had backed it in a referendum.
Keen to be seen as tough but fair, Mursi said it was time for all political forces to put aside their differences and start working together to bring economic stability.
"I will make all efforts, together with you, to push forward the economy which faces huge challenges and has great opportunities to grow," Mursi said in his first address to the nation since the adoption of the constitution.
The text won about 64 percent in a two-stage referendum, paving the way for a new parliamentary vote in about two months.
The main opposition group, which has until now boycotted all rounds of national unity talks led by Mursi's office, said it had not changed its position.
"The ongoing talks are farcical and theatrical," Hussein Abdel Ghani, an opposition spokesman, told reporters. He called on Egyptians to demonstrate against the new constitution on January 25, the second anniversary of Egypt's revolution.
He added that the opposition would stick to its policy of peaceful protest against Mursi's government, which he said sought to use religion as a tool to create an oppressive state.
ANOTHER ISLAMIST VICTORY
The referendum result marked yet another electoral victory for the Islamists since veteran autocrat Hosni Mubarak was toppled in 2011, following parliamentary elections last year and the presidential vote that brought Mursi to power this year.
The charter states that the principles of sharia, Islamic law, are the main source of legislation and that Islamic authorities will be consulted on sharia – a source of concern to the Christian minority and others.
Mursi's government, which has accused opponents of damaging the economy by prolonging the political upheaval, now faces the tough task of building a broad consensus as it prepares to impose hugely unpopular austerity measures.
In his speech, Mursi said he would introduce incentives to make Egypt – once a darling of emerging market investors – an attractive place for business
once again, and he would consider making changes in the cabinet as part of his plan.
He also appeared keen to seem tolerant of those who voted "no" in this month's referendum.
"This is their right," he said. "Those who said 'no' and those who said 'yes', I thank you both because we do not want to return to the era of one opinion or fake majorities."
CRISIS ATMOSPHERE
The atmosphere of crisis deepened this week after the Standard & Poor's agency downgraded Egypt's long-term credit rating and warned of a possible further cut. The government has imposed currency restrictions to reduce capital flight.
In Cairo's bustling center, people appeared nervous, openly expressing their frustration with economic instability as they went about their daily business.
"The country's going to the pits. Everything is a mess," Hamdy Hussein, a 61-year-old building janitor, said angrily. "It's worse than ever. Mubarak was better than now. People were living and there was security."
Ashraf Mohamed Kamal, 30, added: "The economic situation will be a mess in the next few years. It already is. People will get hungrier. People are now begging more."
The pound traded as low as 6.1775 against the dollar on Wednesday, close to its all-time low of 6.26 hit on October 14, 2004, on concerns that the government might devalue or tighten restrictions on currency movements.
"All customers are rushing to buy dollars after the downgrading," said a dealer at a Cairo-based bank. "We'll have to wait to see how the market will operate with the U.S. dollar, because as you know there is a rush at the moment."
The government is now in talks with business figures, trade unions and other groups to persuade them of the need for tax increases to resolve the crisis. Mursi has committed to such austerity measures to receive a $4.8 billion loan from the International Monetary Fund.
However, Al-Mal newspaper quoted Planning Minister Ashraf al-Araby as saying the government would not implement the tax increases until it had completed the dialogue with different parts of society.
Mursi's government argues the constitution offers enough protection to all groups, and that many Egyptians are fed up with street protests that have prevented a return to normality.
The charter gives Egypt's upper house of parliament, which is dominated by Islamists, full legislative powers until the vote for a new lower house is held.
Mursi is also due to address the upper house on Saturday in a speech likely to be dominated by economic policy.
Sharpening people's concerns, the authorities imposed currency controls on Tuesday to prevent capital flight. Leaving or entering Egypt with more than $10,000 in cash is now banned.
Adding to the government's long list of worries, Communications Minister Hany Mahmoud has resigned citing his "inability to adapt to the government's working culture".
www.reuters.com/article/2012/12/26/us-egypt-politics-idUSBRE8BL03X20121226
Morsi's power grab in Egypt?
Unless they denounce the president's actions, the US and its allies once again risk endorsing dictatorship in Egypt

ww.guardian.co.uk/commentisfree/2012/dec/06/west-mohamed-morsi-power-grab-egypt
Militant jihadists' rise in Arab world imperils region's stability
http://www.washingtonpost.com/world/national-security/militant-jihadists-rise-in-arab-world-imperils-regions-stability/2012/10/15/8764c256-14ad-11e2-be82-c3411b7680a9_story.html
Salafists urge ultraconservative Islam on post-Arab Spring governments

The rise of the Salafists: In Tunisia, Egypt and other Muslim countries, a group of ultraconservative Islamists, known as the Salafists, has come to prominence.
http://www.washingtonpost.com/world/middle_east/after-arab-spring-salafists-are-building-influence–at-polls-and-at-gunpoint/2012/10/06/a3590e48-0e10-11e2-bd1a-b868e65d57eb_story.html
The evidence coming out of Tunisia points in one direction. The extremists are on the march
Clashes involving Salafis; women gang-raped by police; attacks on the US embassy: hopes for democracy in the birthplace of the Arab Spring are fading
http://www.independent.co.uk/voices/comment/the-evidence-coming-out-of-tunisia-points-in-one-direction-the-extremists-are-on-the-march-8274128.html
Tunisia Battles Over Pulpits, and Revolt's Legacy

Female students at the Grand Mosque in Kairouan, Tunisia, where different factions have wrestled to dominate the pulpit.

www.nytimes.com/2012/11/12/world/africa/tunisia-battles-over-pulpits-and-a-revolutions-legacy.htm
But for all the protestations we heard from Libyan exiles that Gaddafi's regime would be swapped for Western-style democracy and the rule of law, "liberated" Libya now finds itself in thrall to rival gangs of heavily armed militias, some of whom subscribe to an Islamist, and positively anti-Western, agenda. The recent failed assassination attempt against Dominic Asquith, Britain's ambassador to the country, tells you all you need to know about the attitude of liberated Libyans towards Britain, irrespective of the heroics performed by the RAF and the rest of the British military in securing Gaddafi's downfall. It's what is known in foreign policy circles as an own goal.
http://www.telegraph.co.uk/news/worldnews/middleeast/syria/9503775/Syrias-rebels-are-not-yet-worthy-of-our-trust.html
Libya militias clash in central Tripoli
Rival militias fire rocket-propelled grenades in one of the worst security breakdowns in Libyan capital since fall of Gaddafi

www.guardian.co.uk/world/2012/nov/04/libya-militia-fire-central-tripoli
In former Gaddafi stronghold, a sign of Libya's deepening divide

www.washingtonpost.com/world/middle_east/in-former-gaddafi-stronghold-a-sign-of-libyas-deepening-divide/2012/11/01/ef89990c-22ad-11e2-8448-81b1ce7d6978_story.html
The Full Israeli Experience
By THOMAS L. FRIEDMAN
Published: December 8, 2012
The full Israeli experience today is a living political science experiment. How does a country deal with failed or failing state authority on four of its borders — Gaza, South Lebanon, Syria and the Sinai Desert of Egypt — each of which is now crawling with nonstate actors nested among civilians and armed with rockets. How should Israel and its friends think about this "Israeli experience" and connect it with the ever-present question of Israeli-Palestinian peace?
For starters, if you want to run for office in Israel, or be taken seriously here as either a journalist or a diplomat, there is an unspoken question in the mind of virtually every Israeli that you need to answer correctly: "Do you understand what neighborhood I'm living in?" If Israelis smell that you don't, their ears will close to you. It is one reason the Europeans in general, and the European left in particular, have so little influence here.
The central political divide in Israel today is over the follow-up to this core question: If you appreciate that Israel lives in a neighborhood where there is no mercy for the weak, how should we expect Israel to act?

www.nytimes.com/2012/12/09/opinion/sunday/friedman-the-full-israeli-experience.html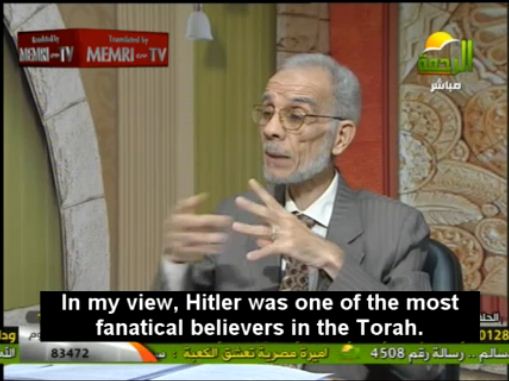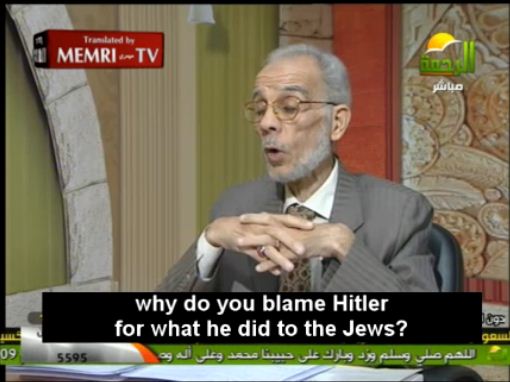 A Cautionary Tale
Ilan Halimi
Tale of Torture and Murder Horrifies the Whole of France
At the heart of the gang was an inner circle of Muslim-African criminals.The lesser partners were Muslim Maghrebines or Christian whites. Many were unemployed and barely educated. Some were still at high school; others at college.
www.nysun.com/foreign/tale-of-torture-and-murder-horrifies-the-whole/27948/
One teenage gang member admitted having put out a cigarette on Halimi's face "because he didn't like Jews."

http://atlasshrugs2000.typepad.com/atlas_shrugs/ilan_halimi_islamic_jew_hatred_in_france/
Op-Ed: France as a Palestinian Camp – Old Fuhrer, New Furors
Published: Monday, October 15, 2012 6:41 AM
That is the cry that began the 20th century genocide. Do you realize what is going on in France? Today the same cry resounds in Europe as in the Judea and Samaria areas under Oslo-caused Arab control.
In France almost every week synagogues are firebombed, kosher butchers are attacked, Jewish men are assaulted by youths taunting "Palestine kills the Jews", Jewish schoolgirls are beaten by criminals jeering "Jews must die", Jews are stoned leaving Sabbath worship and Molotov cocktails are hurled at Jewish cultural centers. Sometimes Jews are also gunned down in broad daylight.
How is it that this inhuman hatred has been able to contaminate the country that gave Europe freedom, equality and brotherhood?
In the French mosques, the Jews are often described as sub-humans by expressions like "pig", "cancer," "filth", "microbes" or "vermin"; hate material such as the Protocols of the Elders of Zion or school maps without Israel are being disseminated by the Islamic centers; the Jewish right to self-determination is denied by the French politicians who claim that Israel's existence is "apartheid"; comparisons are drawn between Israeli policy and the Nazis in the French press; world Jewry is being held responsible collectively for the actions of Israel – always villified – by ordinary citizens.
Evil has won in France as it has in the Palestinian Arab areas of Israel.
A few weeks after the killing spree in Toulouse, when four Jews had been killed out of school, on a wall in the French village of Tarbes someone left a graffiti to honor the murderer, Mohammed Merah: "You are a true Knight for Islam. You fought zionist *** and false muslims. You died with guns in your hands. I salute you Mohamed my brother, my friend. Rest in peace".
Contrary to what our Western and French bien pensants believe, Toulouse's Nazi-style pogrom gave rise to emulation, while his victims, Rabbi Jonathan Sandler, his sons Aryeh and Gavriel, and the wonderful Miriam Monsonego, have already been forgotten. Who talks any more about them in mainstream France? The Jews are not a cause célèbre in France. More people took the streets for the uxoricide singer Bertrand Cantant or the Italian terrorist Cesare Battisti than for little Miriam Monsonego.
Old Führer, new furors.
One of worst anti-Jewish attacks in Europe since the Second World War created empathy in the Muslim community. The 11 suspects arrested a few days ago were described in various news reports as "admirers of Merah" and some of them even talked about emulating "the battle of Toulouse". Al Qaeda distributed on the web a document titled "Considérations sur la bataille de Toulouse".
According with Le Figaro, the terrorists are all converts to Islam who were ready to die as "martyrs" (one of them, killed by the police, had already shaved his beard, "martyr-style"). A Facebook page has been created to bless Toulouse's terrorist, titled "Hommage a Mohammed Merah". An English teacher at a French school asked the students to observe a "minute's silence" for Merah.
More important is that French mainstream is also guilty for what is happening to the Jews. Palestinian terrorists are daily called "militants" and Flotilla jihadists are turned into "humanitarians" by the intellectuals, while the tribunals easily pardon the Jew-killers, who are always labelled as "youths". To quote Pierre-Andre Taguieff, they "dissolve the anti-Jewish acts in a rising tide of delinquency".
What happened to the assassins of Ilan Halimi, the young Jew kidnapped, tortured and executed by a gang of Muslims in 2006? Youssouf Fofana, the leader of the gang who burned Halimi, was defended in court by Emmanuel Ludot, the lawyer of Saddam Hussein, and Isabelle Coutant-Peyre, the wife of "Carlos the Jackal", who masterminded some of the most horrible terrorist attacks in recent history against Jewish targets.
According to the two lawyers, Foufana and the others have been "victims of a me diatic system" and "scapeagoats" of a "lobby" – the Jewish one. Except for Foufana, the rest have been all condemned to very lenient sentences.
That was the green light for future massacres – like Toulouse.
France preaches the same Palestinian glorification of terrorism, which bears no resemblance to other forms of terror violence because it praises both the dismemberment of individual Jews and the total annihilation of the Jewish State.
In France, like in the Palestinian Arab areas, the act of murdering Jews is glorified as the very highest form of political engagement.
Look at France's murales, signs on the walls of Palestinian Arab kindergartens proclaim their students as "the shaheeds (martyrs) of tomorrow". May we remind ourselves that French Foreign Minister Jean Sauvagnargues was the first Western official who met Yasser Arafat in Beirut, in 1974? Or that a year later, the PLO opened its first European office in Paris, with a charter calling for the elimination of Israel?
Last year Ilan Halimi's mother, Ruth, published "24 giorni", a beautiful memoir by a modern Rachel on the horrible days during which her son was tortured to death. The brave publisher, Guido Guastalla, asked me to write a few lines of introduction to the book along with those of Bernard-Henri Lévy.
The 11th of October should have been Ilan's thirtieth birthday. This is the story of a young Jew who lived in the capital of what remains of European Jewry after the Shoah- Paris, the city of Dreyfus and the Enlightenment.
Ilan was not wearing a long black caftan nor he was wearing a kippa. Ilan had only a Hebrew name, but it was enough to make him prey. If the victim was a non-Jew, it would have been much easier to understand how deep and monstrous is Europe's new anti-Semitism. The kidnappers thought that all Jews were rich and that the family would pay the ransom. They did not know that Ilan's parents were not rich at all.
Neighbors heard Halimi's screams, but didn't say a word. Ilan was found near a squalid station. Half-naked, with cigarette burns on his innocent flesh, Ilan died in the ambulance. But his death didn't merit any expressions of shock and anger by a public opinion always ready to plead for dialogue and tolerance.
The barbarism of the XX century, its transformation into the slaughterhouse of hundred millions of human beings, among them 6 million Jews, began with the cry of Spanish Phalangists and SS Death Heads: "Viva la muerte". Today the same cry resounds in Europe as in the Judea and Samaria areas under Oslo-caused Arab control.
There is a photograph of Ilan Halimi, he has short hair and a T-shirt, he's happy and smiles to life. Ilan's generous smile should forever torment Europe's bad conscience.
www.israelnationalnews.com/Articles/Article.aspx/12307#.UH3WxG_A9QU
LAST week, Twitter http://www.bbc.co.uk/news/technology-20004671 ">shut down a popular account for posting anti-Semitic messages in France. This came soon after the firing of blanks at a synagogue near Paris, the discovery of a network of radical Islamists who had thrown a hand grenade into a kosher restaurant, and the killing of a teacher and young pupils at a Jewish school in Toulouse earlier this year. The attacks were part of an escalating campaign of violence against Jews in France.

www.nytimes.com/2012/10/28/opinion/sunday/europes-trouble-with-jews.html?ref=opinion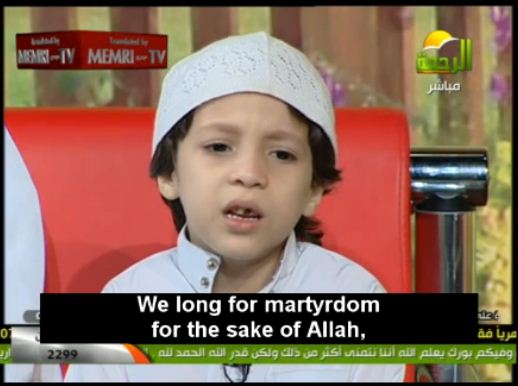 Following the assassination of 'Izz Al-Din Al-Qassam Brigades Commander Ahmad Al-Ja'bari and the launch of operation Pillar of Defense, the Egyptian Muslim Brotherhood (MB) were prominent in leading popular anti-Israel sentiment and calls to sever diplomatic ties with Israel,[1] in contrast to President Morsi's commitment to the peace agreement.[2] The MB staged protests outside mosques throughout Egypt in solidarity with the Palestinians.[3] In the Al-Qalyubia governorate, for example, the MB and its political party organized a protest at which participants bore anti-Israel placards and preacher Muhammad Ragab called "to raise the banner of jihad against the tyrannical, invading and wicked sons of apes and pigs [i.e., the Jews], and to unite against the enemies of Allah."[4]
The MB's official website took part in this campaign in two main ways:[5]
1. Publishing articles and reports calling to wage jihad against Israel and follow in the path of the martyrs, and to prepare for attacking Israel and expelling the residents to the countries from which they came. [6]
2. Publishing articles with Western and Islamic antisemitic motifs that describe the Jews as agreement-violators who deceive the entire world. Some articles referred to the "Zionists" but described them in terms usually applied to Jews, such as "apes and pigs," "infidels," "scum of the earth," or "prophet murderers."
Calls for jihad and antisemitic motifs were also heard from MB General Guide Dr. Muhammad Badi', who quoted the hadith of "the rocks and the trees" – a known Muslim antisemitic motif that is included in the Hamas charter, according to which the Muslims will fight and kill the Jews before the Day of Judgment. [7]
The following are excerpts from some of these publications by the MB and its general guide:
1. Calls For Jihad Against Israel
During Pillar of Defense, the MB thanked Allah for the death of Israelis killed by rockets, and called for jihad against Israel. The official MB Facebook page reported joyously on the deaths of Israelis. On November 15, 2012, the official MB Facebook page celebrated the death of three Israeli civilians killed by a rocket that hit a house in Kiryat Malakhi: "Allah akbar and praise to god, three Zionists were killed and five others were injured in a blast at a three-story building in Kiryat Malakhi from resistance rockets."[8]

MB General Guide: "Jihad To Liberate Palestine Is The Duty Of Every Muslim"
In his November 22 weekly sermon, published on the MB website after the declaration of the Gaza ceasefire, MB General Guide Muhammad Badi' said: "The Palestinian cause is one of the most important causes, and it is not just the business of the [Palestinian] Authority, the Palestinian [people] or the Arabs. Rather, it is the most crucial matter in the life of every Muslim, one which unites all Muslims regardless of the conflicts between them – [for] every Muslim [is willing to] fight and to sacrifice his life and his property for the sake of restoring it [to Muslim hands]…
"Oh Muslims everywhere, oh world! Hear us when we make a clear and resounding declaration: the Palestinian cause has [several] clear and well-known parameters that are not subject to bargaining, negotiation or concession, [namely] four principles that cannot be changed, as follows:
"1. Palestine and Jerusalem are sacred Muslim land and part of the faith of the Muslim ummah. Giving up any part of them is giving up the culture and faith of the ummah and is a great sin.
"2. The Palestinian cause has been given as a trust to every Muslim; defending it is a religious duty while neglecting it is a crime against the faith and a mark of shame on the brow of humanity…
"3. Relinquishing any part [of Palestine] to the Jews, or to anyone else, or even granting any non-Muslim rights [in it, is also forbidden], for it is not the property of any man, element or state since the Muslims conquered it and Allah confirmed [our possession of] it.
"4. Waging jihad to restore it is a personal duty incumbent upon every Muslim, Arab or non-Arab, for all [Muslims] are required to protect the holy places, chief among them [Jerusalem]… That is agreed among all the Muslim scholars…"
"The Tree Of Jihad Bears Fruits Of Heroism, Honor, Freedom, And The Restoration Of Land"
"Oh world, since the state of the Zionist entity was founded, much blood has been spilled in the region, and this stream of blood will not stop as long as [Israel] continues usurping Palestinian land. Know that the Muslim and Arab nation will not rest until it wins back all of Palestine, no matter what price it must pay in lives and money. Oh Zionists, do not be misled by your own might, for it is an illusion that will bring you no benefit whatsoever. Don't think that killing a commander will bring you security or plant despair in the hearts of the jihad fighters. On the contrary, every time a hero dies, you realize his noblest wish [namely to become a martyr], and a thousand [other] heroes take his place. The blood of the martyrs waters the tree of jihad, and it sprouts new branches and leaves and bears fruits of heroism, honor and freedom, [heralding] the restoration of land and the sanctities and the protection of honor… The Muslims must act to win back Palestine by every means, chiefly by preparing force…
"Oh Muslims, let us unite and purge the land of the imperialist oppressors and win back the holy places and the stolen land. Oh Muslims everywhere, support your brothers in Palestine, give them what they need and help them in all the international forums. Be careful not to fall for the great game of deception called 'peace agreements.' It should be enough for you that decades of negotiations have yielded no recognition of the [Muslim] presence in Palestine, because your enemy knows nothing but force…"[9]
Articles On MB Website: We Must Prepare To Attack The Zionists In Their Home
The MB website also published articles calling for jihad against Israel. Khalid Ibrahim, a regular columnist on the website, wrote: "I say to you, residents of Gaza and all Muslims, that the Zionist tide has peaked and turned, and it will never again be able to do what it did in the Al-Fourqan War [i.e., the Gaza War] of 2008 and in Operation Stones of Shale [i.e., the recent Gaza offensive] in 2012. Therefore, we can now say what our commander, [the Prophet Muhammad], said during the Battle of the Tribes: 'Today we attack the Zionists, instead of them attacking us.'[10]
"Therefore, we now have no choice but to take the initiative and attack them in their home, for the best form of defense is attack. We have no choice but to give serious thought to how we can attack the Zionists and liberate Palestine – that Muslim waqf [land] left to us by our mighty forefathers – and how we can liberate our Al-Aqsa Mosque, the first of the two qiblas and the third [most important mosque] after the two holy mosques [in Mecca and Medina]… This question should concern anyone who believes in the Koran and in the sura of Al-Isra, which promises a second attack by the Muslims on the Jews in which they will destroy all that [the Jews] have conquered [Koran 17:7]…
"I myself cannot supply a sufficient and adequate answer to this question, but nothing prevents me from raising a few ideas that might benefit those in charge of these matters, or, [more accurately,] those whom Allah has placed in charge of these matters. We should consider the following issues:
"The heroic jihad fighters – their number and their psychological, academic, practical, physical and weapons training.
"The necessary assault weapons – the kind and amount of weapons necessary to achieve a decisive victory in this crucial war, and the possibility of supplying the mujahideen with these weapons.
"An ingenious strategic plan to surprise the enemy, paralyze his ability to think and crush his forces so that he is easily eliminated and driven out of our land in a state of wretchedness and defeat.
"Supplying [the forces with] ammunition, fuel, vehicles, communication devices, etc.
"Dealing with the international community and neutralizing it during the battle, or else ending [the battle] before the traditional enemies of our ummah can act.
"Ways of evacuating the Zionists from Palestine and returning them to the lands from which they came, [such as] Russia, Ukraine, Poland, Ethiopia, etc.
"Finally, let me point out that this article was written during Operation Stones of Shale, not after it ended."[11]
2. Antisemitism On MB Website
Badi' Cites Antisemitic Hadith Of "The Rocks And The Trees"
In his November 20, 2012 weekly lesson at the 'Amr bin Al-'Aas Mosque in Cairo, MB General Guide Dr. Muhammad Badi' cited the hadith of the Rocks and the Trees, which is a recurring motif in antisemitic Muslim discourse. This oft-cited Prophetic hadith states that, before the Day of Judgment, the Muslims will fight the Jews and kill them, and the fleeing Jews will hide behind rocks and trees, which will speak out and say: "Oh Muslim, oh servant of Allah – there is a Jew hiding behind me, come and kill him."[12] Badi' said: "We strengthen the pure hands of the jihad fighters in Gaza and we stand behind them. We stress that the victory Allah promised will be achieved with His help. We must have total faith in Allah's promise regarding defeating our enemies in order for this promise to be fulfilled, just as the Jews believe that the rocks and trees will point to them and tell the Muslims that a Jew is hiding behind them, except for the Gharqad tree, which is why they plant many of them. That is why Muslims must trust Allah's promise…"[13]
Articles On MB Website
The Jews Are Violators Of Treaties
In an article on the MB website, Dr. Muhammad 'Ali Dabour, a researcher of Islamic history and culture at Cairo University and a member of the International Union of Muslim Scholars (IUMS), wrote: "Throughout all of history, the Jews have failed to keep their word. They always employ a double standard and act in their own interests, even if it means destroying the entire world. That is what history has taught us… Breaking agreements and treaties is easier for [the Jews] than drinking water or breathing air. Such are the Jews. Such is Jewish nature. Though they flatter, act hypocritically, and embitter the entire world, we Muslims must not be deceived by them…
"How can the Zionists expect us to keep our agreements with them when they are the first to violate their agreements with us, attack our soldiers and borders and kill our sons in Egypt and Gaza?… Since the revolution, the situation has changed, the positions have changed, and the Egyptian people has taken on [the role] of decision-maker, and it does not accept humiliation and shame. The Zionists must understand that the new Egypt is not like the old. They must think a thousand times before angering the Egyptians, and if they still do, they must face the consequences of their actions…
"This reminds us of the Prophet Muhammad's position on the Jews… He remained beholden to and upheld the agreement [he made with the Jews], but the Jews of the [Banu] Qaynuqa break the agreement with the Messenger of Allah, as a result of which he exiled them from the city [of Medina]. The same was the case with [the Jews of] the Banu Nadhir tribe… and the Jews of the Banu Qarayza tribe, who betrayed the Muslims…[14]
"Today the situation is different. Since the revolution, we have said more than once that the Camp David Accord is not sacred, and that many of its articles must be reexamined in order to make it benefit both sides…"[15]
Article On MB Website: The Koran Indicates That The Sons Of Zion Are Murderers Of Prophets, Destroyers Of The Land, Traitors And Cowards
Walid Shalabi, former head of the da'wa section on the MB website, wrote: "The bloody and racist history of the Zionist entity is known to all… The actions of the sons of Zion in Gaza come as no surprise. The Holy Koran already told us that [the Jews]:
-"Are warmongers who corrupt the land – 'Every time they kindled the fire of war [against you], Allah extinguished it. And they strive throughout the land [causing] corruption, and Allah does not like corrupters.' [Koran 5:64]
-"Murder prophets, preachers and decent people – 'Those who… kill the prophets without right and kill those who order justice…' [Koran 3:21]
-"Violate agreements – 'The ones with whom you made a treaty but then they break their pledge every time, and they do not fear Allah.' [Koran 8:56]
-"Are traitors – 'And you will still observe deceit among them, except a few of them.' [Koran 5:13]
-"Are cowards – 'They will not fight you all except within fortified cities or from behind walls.' [Koran 59:14]
"This is how the Holy Koran described them, and this is how they are known to every Arab and Muslim who loves his homeland and defends it and its causes, and to anyone who defends truth, justice and equality among those who seek freedom in the world. Allah honors the martyrs by letting them give their lives and climb the ladder of glory and majesty. Every one of us awaits his turn to join the procession of admirable martyrs who etch their names and histories in glowing letters, eager to please their maker…"[16]
Article On MB Website: The Zionists "Have Gathered From All Over [The World] and Come To This Blessed Land [Palestine] So As [To Enable] Their Mass Killing"
Journalist 'Omar Shamakh wrote on the MB website: "Due to my concern and sorrow at what is happening to the residents of Gaza… I am happy about what will soon happen. I am sure that the end of the criminal Zionists is near. I have no doubt that in a few years they will be gone from our land, the land of our sons and fathers, the land to which the Prophet Muhammad arrived on his Nightly Journey. [This is] a people cursed by Allah, [who said]… 'Cursed are those who disbelieved among the Children of Israel by the tongue of David and of Jesus, the son of Mary. That was because they disobeyed and [habitually] transgressed. They used not to prevent one another from wrongdoing that they did. How wretched was that which they were doing' [Koran 5:78-79].' Even if they have the upper hand today, tomorrow they will surely be defeated… They have gathered from all over [the world] and come to this blessed land so as [to enable] their mass killing, so that not [a single] Zionist will remain on the face of the Earth to spread corruption. Allah does not like corrupters.
"The Zionists… rejoiced in America's support for them, and consequently considered Arabs and Muslims to be weak, and struck the Palestinians with their advanced weapons. This is no wonder, since they have neither a heart nor a faith. They are used to sparking fitna and war. But Allah lies in wait for them… and this assures us that they will ultimately meet the same fate as all arrogant people who do not believe in the Day of Judgment.
"I am certain that Allah supports his soldiers and servants, the jihad fighters… and that He will grant His might and grace to His righteous servants who have believed and been patient, and who have carried out jihad for the sake of Allah with their property and lives… [The Zionists, who are] the scum of the earth, akin to apes… and who now harm the descendants of Muhammad in this world, will return to their situation of old and [suffer] what Allah decreed for them: humiliation, degradation, persecution and abandonment. This is because they are hypocritical infidels… Therefore, [the Zionists] will not last in the face of the mujahideen's strikes. We will soon hear that many of them died from the Qassam rockets. They will scatter like rats to the countries from whence they came, and we will not hear of [a single] one of them [managing] to withstand the mujahideen.
"All these quotes [from the Koran] herald the complete end of the Zionists and the return of Palestine and Jerusalem to its people, the Muslims. The U.S., which unconditionally supports this orphan state, will not continue to exist, and the world will change with every passing minute: What was acceptable yesterday will not be acceptable today or tomorrow… The revolutions in the Arab world have brought with them an abundance of faith in Allah – enough to topple ten states, not [just] one state that is [as weak as] a spider web…"[17]
Article On MB Website: Muslim Preachers Must Expose The Jewish Plots Described In The Koran
In an article posted November 21, 2012 on the MB website, Sheikh Ahmad Hassanein urged Muslim preachers to join the struggle against the Zionists in Palestine and described what they must do to this end. He wrote: "Today our nation is in crisis, and our war against the enemies of Islam, especially the Zionists, is at its peak. Every Muslim must do his part in the struggle against the enemies of Islam, who deceive us night and day. The role of the preachers is to wage verbal jihad, which is one of the greatest duties…
"The duties of the preacher in [promoting] the Palestinian cause are [the following]:
-"Do not ignore Palestine in your sermons…;
-"Follow the daily events and refer to all the [hardships] suffered by our [Palestinian] brothers, such as siege, deportation, killing and incarceration;
-"Explain the dimensions of the problem and the conflict…;
-"Explain the duty of the Muslims and their role in helping our brothers in Palestine, and teach them how they can help, for instance by waging jihad through [the donation of] money…;
-"Explain the religious laws regarding surrender and explain [the nature of] unjust agreements with the Zionist enemy that is not committed to any agreement. What can be expected of a people that sold Allah's verses for a small price? They distorted their scriptures with their [own] hands and violated their covenants with Allah. [So] do you [Muslims] think they will keep their promises to you? That is impossible;
-"Expose the plots of the Jews, for the Koran is the most reliable source explaining them;
-"Describe their crimes and their ambitions to take over the entire world;
-"Explain that the Palestinian cause is an Islamic cause and part of the foundations of our faith, and clarify that our struggle with the Jews is a struggle between truth and falsehood.
-"Answer the dubious claims of the enemies of Islam who call to leave the Palestinian cause to the residents of Palestine [themselves]… and claim that every Islamic state should deal [only] with its own internal problems.
-"Call to boycott Jewish and American products in order to declare economic war against them…"[18]
[1] Al-Ahram (Egypt), November 16, 2012.
[2] Al-Masri Al-Yawm (Egypt), November 16, 2012.
[3] Al-Masri Al-Yawm (Egypt), November 16, 2012.
[4] Al-Watan (Saudi Arabia), November 15, 2012.
[5] During operation Pillar of Defense, the MB website reported false statistics regarding Israeli casualties and direct hits of rockets fired by the Palestinian factions. For example, on November 21, 2012, the MB website reported on 19 "Zionist" casualties since the Israeli operation began in Gaza, even though only five Israelis were killed at the time it was published. Additionally, the website reported that on November 20, 2012, the resistance managed a direct hit on a building in Rishon LeZion that killed two soldiers, while in reality there were no casualties from that rocket strike.
[6] See MEMRI Special Dispatch No. 5011, Muslim Brotherhood General Guide Muhammad Badi': Jerusalem Will Be Regained Only Through Jihad, Not Through Negotiations, October 17, 2012; and MEMRI Special Dispatch No. 4846, Mursi: Recognition Of Peace Agreement With Israel – Conditional; MB Calls For Jihad To Liberate Palestine, July 23, 2012.
[7] See MEMRI Special Dispatch No. 1092, The Covenant of the Islamic Resistance Movement – Hamas, February 14, 2006.
[8]http://www.facebook.com/lkhwanonline
[9] Ikhwanonline.com, November 22, 2012.
[10] This is an allusion to the Battle of the Tribes, also called the Battle of theTrench (627 CE), of which the Prophet Muhammad said, 'today we attack [our enemies], not they us.'
[11] Ikhwanonline.com, November 22, 2012.
[12] See MEMRI Special Report No. 26, What Is Arab Antisemitism?, February 27, 2004.
[13] Ikhwanonline.com, November 21, 2012.
[14] According to Muslim tradition, most of the Jews of the Hijaz in the sixth and seventh centuries belonged to these three large tribes.
[15] Ikhwanonline.com, November 17, 2012.
[16] Ikhwanonline.com, November 17, 2012.
[17] Ikhwanonline.com, November 17, 2012.
[18] Ikhwanonline.com, November 21, 2012.