In the second half of the nineteenth century, when Japan began to modernize, samurai turned bureaucrats feared invasion from the sea. Using Great Britian as a model, the government built a formidable navy that defeated the Russian fleet at the seminal Battle of Tsushima in 1905.
Teddy Roosevelt's Great White Fleet, 12/1907 – 2/1909, was a response to the perceived Japanese naval threat because the Panama Canal did not accept traffic until 1914.
International policy-makers should reflect upon the above scenario when formulating responses to China's peaceful rise. Historically, China has not pursued a policy of dominance but hegemony. The Party should follow the teaching of Mencius – benevolence.
China's Anti-encirclement struggle
www.chinacenter.net/about/associates/home/docs/Garver_China%27s%20Anti-encirclement%20Struggle.pdf
China also confronts tactical, day-to-day issues.
China's Deserted Fake Disneyland
Situated on an area of around 100 acres, and 45 minutes drive from the center of Beijing, are the ruins of 'Wonderland'. Construction stopped more than a decade ago, with developers promoting it as 'the largest amusement park in Asia'. Funds were withdrawn due to disagreements over property prices with the local government and farmers. So what is left are the skeletal remains of a palace, a castle, and the steel beams of what could have been an indoor playground in the middle of a corn field.
All these structures of rusting steel and decaying cement, are another sad example of property development in China involving wasted money, wasted resources and the uprooting of farmers and their families. It is a reflection of the country's property market which many analysts say the government must keep tightening steps in place. The worry is a massive increase in inflation and a speculative bubble that might burst, considering that property sales contribute to around 10 percent of China's growth.
http://finance.yahoo.com/news/china%E2%80%99s-deserted-fake-disneyland.html
This is an intelligence indicator.
South Korean coastguard stabbed to death while seizing Chinese boat
Chinese fishing boat crew resisted being boarded in the latest clash over diminishing fishing stocks in the Yellow Sea
www.guardian.co.uk/environment/2011/dec/12/south-korean-coastguard-stabbed-boat
Another strong intelligence indicator.
The former Ambassador to China played well-informed pundit on the future of Chinese politics, arguing that the next generation of Chinese leaders who will be taking power are "a hubristic nationalistic generation" who had no experience of earlier decades of political turmoil. "They've been terribly informed by 30 years of massive economic growth," he said.
And here's a great Huntsman thought for all teachers of AP Comparative Politics courses crafting essay questions. The Chinese, he said, are "the greatest long-term strategic thinkers in the world." Americans "are the best short-term tactical thinkers in the world." Discuss.

www.washingtonpost.com/blogs/post-partisan/post/gingrich-and-huntsman-debate-in-new-hampshire/2011/12/12/gIQAKF3jqO_blog.html
Jenica Lim | December 15 4:42am | Permalink
I don't believe western people when they say: "hate the communist government but love the chinese people". Just look at the anti-chinese racism prevalent in the UK, US and other parts of western Europe. This is not a recent phenomenon but has been going on for centuries. There is a set of freedoms for the white race and a constrained set for the chinese. Just look at the marginalization of chinese/asian-american males in US society. There are few chinese-americans in political, corporate and social high places despite them as a group trumping the white majority in every measurable metric of abilities. Ridiculous rationalization that the chinese-american male is too unassuming, too this, too that. And when a chinese guy stands up for his rights, he's branded too aggressive and violent. This is clearly sinophobia and it has been conditioned in the west for centuries. Now that China is rebounding from two centuries of weakness and division, it has come as a full-frontal shock to the western races. This is why western journalists write about China in such censorious tones and arm chair internet commentators threaten war and predict China's demise. Think about it, your anger and frustration towards China and all things Chinese are more about your peoples' state of mind and insecurities than it is about the Chinese. Consider that in 10-20 years' time, your bitter criticisms of China will no longer matter as the US and Europe become less important to the rest of the world.

www.ft.com/intl/cms/s/0/31a43596-266e-11e1-9ed3-00144feabdc0.html#axzz1gUacZrob
China cracks down on microblogging rumours that are 'worse than cocaine'
Official Chinese media say that rumours spread on popular microblogging sites are damaging to society
Tania Branigan in Beijing guardian.co.uk, Tuesday 6 December 2011 11.00 EST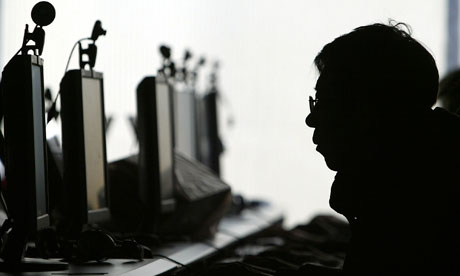 Online rumours are drugs that damage users and harm society, the Chinese state media have claimed, as officials step up attempts to rein in the country's hugely popular microblogs.
One commentary, published by the official Xinhua news agency, warns that while heroin and cocaine damage health, internet rumours are worse because they "poison the social environment and affect social order".
Another, on People's Daily Online, is titled: "Internet rumours are drugs: please resist and stay away from them." It calls for zero tolerance, suggests they "damage people and society" as narcotics do, and accuses rumour-mongers of having ulterior motives and "kidnapping public opinion".
The intensification of attacks on "rumours" emerged as officials said they had detained several people for spreading rumours online and amid increasing controls on microblogs, which have been urging users to register their real names and deleting accounts deemed to have crossed the line.
China has 300 million registered microblog users and while services are censored – blocking prevents sensitive terms from being posted, and other material is often deleted – authorities are increasingly concerned at the speed at which information can spread.
Microblogs have spread news of protests, exposed scandals and became the locus of public outrage at the high-speed rail crash in Wenzhou this summer.
Weeks later, a senior official visited the headquarters of Sina, which runs the biggest microblogging service, and urged internet companies to prevent the spread of false and harmful information.
Charles Chao, chief executive of Sina, said subsequently that it was establishing more mechanisms to quash rumours.
David Bandurski, of Hong Kong University's China media project, said the new commentaries, with their "patina of moral decadence", were "helping to whip up an atmosphere where it's easier to tackle social media … It's part of a general campaign to put more pressure on microblogs".
While some posts are implausible or demonstrably wrong – such as claims of major earthquakes – others are far harder to assess.
Many internet users fear the drive against "rumours" will also be used to suppress sensitive stories and justified criticism of officials.
The first Xinhua commentary accuses some users of making up scandals about officials and others of inventing and spreading disturbing news "under the guise of caring about the public … for the purpose of provoking trouble and disrupting society".
Bandurski added: "At its base, this is about news control. That's what creates an atmosphere where nothing is believable and nothing is believed, and the government just has to say something for people to believe it's not true."
The Beijing-based internet analyst Bill Bishop said in a blog about the pieces: "The language in these articles has echoes of campaigns and crackdowns from an earlier era.
"The comparisons to drugs and drug dealing, sometimes a capital offence in China, may be a sign of an impending harsh crackdown on those who spread internet rumours."
On Sunday, the state information office announced that it had detained several people for inventing a rumour that HIV positive people and Aids patients were lacing restaurant food with their blood.
"Illegal spreading of false information online violates internet order and harms the public interest," the head of the office's bureau of network news told the Global Times newspaper, saying that authorities were building a "healthy and orderly" online environment.
A judge told the newspaper that people could be fined about 500 yuan (£50) for spreading rumours, while those deliberately fabricating or disseminating false and harmful information faced up to five years in jail.
Sina has set up a round-the-clock "rumour control" team and has begun issuing warnings to users judged to have crossed the line and suspending and deleting accounts.
It is trying to encourage people to register in their real names by adding a "medal of honour" for users who provide details for police checks.

www.guardian.co.uk/world/2011/dec/06/china-cracks-down-microblogging-rumours

China have detained two men for spreading a rumour online that thousands of police were called out to guard a wedding, state media reported, as the country increases scrutiny of the internet.

Police in the city of Changsha in Hunan province detained the two men after they said 5,000 police and 100 police vehicles had been seen guarding a wedding convoy, the state news agency Xinhua said.

http://www.guardian.co.uk/world/2011/dec/12/chinese-men-detained-internet-rumour
Officials have been slow to address air pollution in Beijing, where a heavy smog hung over Tiananmen Square for a string of days in late October.

ByANDREW JACOBS
Published: November 4, 2011

BEIJING — Membership in the upper ranks of the Chinese Communist Party has always had a few undeniable advantages. There are the state-supplied luxury sedans, special schools for the young ones and even organic produce grown on well-guarded, government-run farms. When they fall ill, senior leaders can check into 301 Military Hospital, long considered the capital's premier medical institution.

But even in their most addled moments of envy, ordinary Beijingers could take some comfort in the knowledge that the soupy air they breathe on especially polluted days also finds its way into the lungs of the privileged and pampered.

Such assumptions, it seems, are not entirely accurate.

As it turns out, the homes and offices of many top leaders are filtered by high-end devices, at least according to a Chinese company, the Broad Group, which has been promoting its air-purifying machines in advertisements that highlight their ubiquity in places where many officials work and live.

The company's vice president, Zhang Zhong, said there were more than 200 purifiers scattered throughout Great Hall of the People, the office of China's president, Hu Jintao, and Zhongnanhai, the walled compound for senior leaders and their families. "Creating clean, healthy air for our national leaders is a blessing to the people," boasts the company's promotional material, which includes endorsements from a variety of government and corporate leaders, among them Long Yongtu, a top economic official who insists on bringing the device along for car rides and hotel stays. "Breathing clean air is a basic human need," he says in a testimonial.

In some countries, the gushing endorsement of a well-placed official would be considered a public relations coup. But in China, where resentment of the high and mighty is on the rise, news of the company's advertising campaign is stirring a maelstrom of criticism. "They don't have to eat gutter oil or drink poisoned milk powder and now they're protected from filthy air," said one posting on Sina Weibo, the country's most popular microblog service. "This shows their indifference to the lives of ordinary people."

News that Chinese leaders are largely insulated from Beijing's famously foul air comes at a time of unusually heavy pollution in the capital. In recent weeks, the capital has been continuously shrouded by a beige pall and readings from the United States Embassy's rooftop air monitoring device have repeatedly registered unsafe levels of particulate matter.

But those very readings, posted hourly on Twitter or through an iPhone app, have prompted a public debate over whether the Chinese government is purposely obscuring the extent of the nation's air pollution. Unlike the American Embassy readings, Chinese environmental officials do not publicly release data on the smallest particulates, those less than 2.5 micrometers, which scientists say are most harmful because they are able to penetrate the lungs so deeply. Instead, government data covers only pollutants larger than 10 micrometers — a category that includes sand blown in from the arid north and dust stirred up from construction sites.

Environmental officials prefer to focus on air quality improvements of recent years, largely achieved by replacing coal-fired stoves with electric heaters and closing heavy industry in and around the capital. Driving restrictions have slightly eased the environmental injury of the 700,000 new vehicles that last year joined the capital's jammed roadways.

But when pressed, those same officials acknowledge that their pollution metrics willfully ignore the smaller particles, much of them generated by car and truck exhaust. In fact, the American Embassy's monitor has become an unwelcome intrusion into China's domestic affairs,according to a diplomatic cable released this year by WikiLeaks, which said a Foreign Ministry official had requested that the Americans stop publicizing the data.

The director of the Institute of Public and Environmental Affairs, a nonprofit organization in Beijing, said many government officials feared that publicly revealing such data could stymie development or dent the image of cities that had been trumpeting their environmental bona fides.

"I don't agree with this philosophy," said the director, Ma Jun. "The government's more urgent priority should be to warn the public when the air quality is dangerous so people susceptible to poor air quality, like children or the elderly, can make decisions to protect their health."

The government does appear to be moving in that direction. In September, the Ministry of Environmental Protection said it planned to amend the nation's air quality standards to include the smallest particulates, although it has not released a timetable for adopting the new standards.

Officials in Beijing, however, are apparently not quite ready to embrace it. In response to criticism over the heavy smog of recent weeks, a spokesman for the city's environmental protection bureau, Du Shaozhong, assured the public that they should feel secure in the government's own readings, which termed the city's air "slightly polluted" even as the embassy monitor found it so hazardous that it exceeded measurable levels. "China's air quality should not be judged from data released by foreign embassies in Beijing," he said.

According to the Broad Group's Web site, it did not take much to convince the nation's Communist Party leaders that they would do well to acquire the firm's air purifiers, some of which cost $2,000. To make their case, company executives installed one in a meeting room used by members of the Politburo Standing Committee. The deal was apparently sealed a short while later, when technicians made a show of cleaning out the soot-laden filters. "After they saw the inklike dirty water, Broad air purifier became the national leaders' appointed air purifier!" the Web site said.


www.nytimes.com/2011/11/05/world/asia/the-privileges-of-chinas-elite-include-purified-air.html

Outrage Grows Over Air Pollution and China's Response

Paramilitary police officers practiced drills inside the Forbidden City during a night heavy with haze and smog in central Beijing on Sunday.

The ceaseless churning of factories and automobile engines in and around Beijing has led to this: hundreds of flights canceled since Sunday [12-6] because of smog, stores sold out of face masks, and many Chinese complaining on the Internet that officials are failing to level with them about air quality or make any improvements to the environment.

Chronic pollution in Beijing, temporarily scrubbed clean for the 2008 Summer Olympics, has made people angry for a long time, but the disruptions it causes to daily life are now raising questions about the economic cost, and the government's ability to ensure the safety of the population.


www.nytimes.com/2011/12/07/world/asia/beijing-journal-anger-grows-over-air-pollution-in-china.html

Japan Says It Reads Chinese Naval Buildup as Looming Threat

http://www.israelnationalnews.com/News/News.aspx/146369
Will World War III be between the U.S. and China?
By MAX HASTINGS
Last updated at 1:11 AM on 26th November 2011
China's vast military machine grows by the day. America's sending troops to Australia in response. As tension between the two superpowers escalates, Max Hastings warns of a terrifying threat to world peace.
On the evening of November 1, 1950, 22-year-old Private Carl Simon of the U.S. 8th Cavalry lay shivering with his comrades in the icy mountains of North Korea.
A patrol had just reported itself 'under attack from unidentified troops', which bemused and dismayed the Americans, because their campaign to occupy North Korea seemed all but complete.
Suddenly, through the darkness came sounds of bugle calls, gunfire, shouts in a language that the 8th Cavalry's Korean interpreters could not understand. A few minutes later, waves of attackers charged into the American positions, screaming, firing and throwing grenades.
'There was just mass hysteria,' Simon told me long afterwards. 'It was every man for himself. I didn't know which way to go. In the end, I just ran with the crowd. We ran and ran until the bugles grew fainter.'
This was the moment, of course, when the armies of Mao Tse-tung stunned the world by intervening in the Korean War. It had begun in June, when Communist North Korean forces invaded the South.
U.S. and British forces repelled the communists, fighting in the name of the United Nations, then pushed deep into North Korea. Seeing their ally on the brink of defeat, the Chinese determined to take a hand.
In barren mountains just a few miles south of their own border, in the winter of 1950 their troops achieved a stunning surprise. The Chinese drove the American interlopers hundreds of miles south before they themselves were pushed back. Eventually a front was stabilised and the situation sank into stalemate.
Three years later, the United States was thankful to get out of its unwanted war with China by accepting a compromise peace, along the armistice line which still divides the two Koreas today.
For most of the succeeding 58 years the U.S., even while suffering defeat in Vietnam, has sustained strategic dominance of the Indo-Pacific region, home to half the world's population.
Yet suddenly, everything is changing. China's new economic power is being matched by a military build-up which deeply alarms its Asian neighbours, and Washington. The spectre of armed conflict between the superpowers, unknown since the Korean War ended in 1953, looms once more.
American strategy guru Paul Stares says: 'If past experience is any guide, the United States and China will find themselves embroiled in a serious crisis at some point in the future.'
The Chinese navy is growing fast, acquiring aircraft-carriers and sophisticated missile systems. Beijing makes no secret of its determination to rule the oil-rich South China Sea, heedless of the claims of others such as Vietnam and the Philippines.

Expansion: The Chinese navy is growing fast, acquiring sophisticated missile systems
The Chinese foreign minister recently gave a speech in which he reminded the nations of South-East Asia that they are small, while China is very big.
Michael Auslin of the American Enterprise Institute described these remarks as the diplomatic equivalent of the town bully saying to the neighbours:
'We really hope nothing happens to your nice new car.'
This year, China has refused stormbound U.S. Navy vessels admission to its ports, and in January chose the occasion of a visit from the U.S. defence secretary to show off its new, sophisticated J-20 stealth combat aircraft.
Michael Auslin, like many other Americans, is infuriated by the brutishness with which the dragon is now flexing its military muscles: 'We have a China that is undermining the global system that allowed it to get rich and powerful, a China that now feels a sense of grievance every time it is called to account for its disruptive behaviour.'
Washington was angered by Beijing's careless response to North Korea's unprovoked sinking of the South Korean warship Cheonan a year ago, followed by its shelling of Yeonpyeong island, a South Korean archipelago.
When the U.S. Navy deployed warships in the Yellow Sea in a show of support for the South Korean government, Beijing denounced America, blandly denying North Korea's guilt. The Chinese claimed that they were merely displaying even-handedness and restraint, but an exasperated President Obama said: 'There's a difference between restraint and wilful blindness to consistent problems.'
Washington is increasingly sensitive to the fact that its bases in the western Pacific have become vulnerable to Chinese missiles. This is one reason why last week the U.S. made a historic agreement with Australia to station up to 2,500 U.S. Marines in the north of the country.
Beijing denounced the deal, saying it was not 'appropriate to intensify and expand military alliances and may not be in the interests of countries within this region'.
Even within Australia, the agreement for the U.S. base has provoked controversy.
Hugh White of the Australian National University calls it 'a potentially risky move'. He argues that, in the new world, America should gracefully back down from its claims to exercise Indo-Pacific hegemony, 'relinquish primacy in the region and share power with China and others'.
But Richard Haas, chairman of the U.S. Council on Foreign Relations, says: 'U.S. policy must create a climate in which a rising China is never tempted to use its growing power coercively within or outside the region.'
To put the matter more bluntly, leading Americans fear that once the current big expansion of Chinese armed forces reaches maturity, within a decade or so, Beijing will have no bourgeois scruples about using force to get its way in the world — unless America and its allies are militarily strong enough to deter them.
Meanwhile, in Beijing's corridors of power there is a fissure between the political and financial leadership, and the generals and admirals.
On the one hand, Chinese economic bosses are appalled by the current turmoil in the West's financial system, which threatens the buying power of their biggest customers.
On the other, Chinese military chiefs gloat without embarrassment at the spectacle of weakened Western nations.
As America announces its intention to cut back defence spending, the Chinese armed forces see historic opportunities beckon. Ever since Mao Tse-tung gained control of his country in 1949, China has been striving to escape from what it sees as American containment.
The issue of Taiwan is a permanent open sore: the U.S. is absolutely committed to protecting its independence and freedom. Taiwan broke away from mainland China in 1949, when the rump of the defeated Nationalists under their leader Chiang Kai-shek fled to the island, and established their own government under an American security blanket.
China has never wavered in its view that the island was 'stolen' by the capitalists, and is determined to get it back.
Beijing was infuriated by America's recent £4  billion arms deal with Taiwan which includes the sale of 114 Patriot anti-ballistic missiles, 60 Blackhawk helicopters and two minesweepers.
When I last visited China, I was struck by how strongly ordinary Chinese feel about Taiwan. They argue that the West's refusal to acknowledge their sovereignty reflects a wider lack of recognition of their country's new status in the world.
A young Beijinger named David Zhang says: 'The most important thing for Americans to do is to stop being arrogant and talk with their counterparts in China on a basis of mutual respect.' That is how many of his contemporaries feel, as citizens of the proud, assertive new China.
But how is the West supposed to do business with an Asian giant that is not merely utterly heedless of its own citizens' human rights, but also supports some of the vilest regimes in the world, for its own commercial purposes?
Burma's tyrannical military rulers would have been toppled years ago, but for the backing of the Chinese, who have huge investments there.
A million Chinese in Africa promote their country's massive commercial offensive, designed to secure an armlock on the continent's natural resources. To that end, following its declared policy of 'non-interference', China backs bloody tyrannies, foremost among them that of Robert Mugabe in Zimbabwe.
China, like Russia, refuses to endorse more stringent sanctions against Iran, in response to its nuclear weapons-building programme, because Beijing wants Iranian oil. Indeed, Chinese foreign policy is bleakly consistent: it dismisses pleas from the world's democracies that, as a new global force, it should play a part in sustaining world order.
If Chinese leaders — or indeed citizens — were speaking frankly, they would reply to their country's critics: 'The West has exploited the world order for centuries to suit itself. Now it is our turn to exploit it to suit ourselves.'
A friend of ours has recently been working closely with Chinese leaders in Hong Kong. I said to his wife that I could not withhold a touch of sympathy for a rising nation which, in the past, was mercilessly bullied by the West.
She responded: 'Maybe, but when they are on top I don't think they will be very kind.' I fear that she is right. It seems hard to overstate the ruthlessness with which China is pursuing its purposes at home and abroad.
he country imprisons Nobel prizewinners such as the political activist and writer Liu Xiaobo, steals intellectual property and technological know-how from every nation with which it does business and strives to deny its people access to information through internet censorship.
The people of Tibet suffer relentless persecution from their Chinese occupiers, while Western leaders who meet the Dalai Lama are snubbed in consequence.
Other Asian nations are appalled by China's campaign to dominate the Western Pacific. Japan's fears of Chinese-North Korean behaviour are becoming so acute that the country might even abandon decades of eschewing nuclear weapons, to create a deterrent.
A few months ago, the Chinese party-controlled newspaper Global Times carried a harshly bellicose editorial, warning other nations not to frustrate Beijing's ambitions in the South China Sea — Vietnam, for example, is building schools and roads to assert its sovereignty on a series of disputed islands also claimed by China.
The Beijing newspaper wrote: 'If Vietnam continues to provoke China, China will . . . if necessary strike back with naval forces. If Vietnam wants to start a war, China has the confidence to destroy invading Vietnam battleships.'
This sort of violent language was familiar in the era of Mao Tse-tung, but jars painfully on Western susceptibilities in the 21st century. China's official press has urged the government to boycott American companies that sell arms to Taiwan.
The Global Times, again, demands retaliation against the United States: 'Let the Chinese people have the last word.'
Beyond mere sabre-rattling, China is conducting increasingly sophisticated cyber-warfare penetration of American corporate, military and government computer systems. For now, their purpose seems exploratory rather than destructive.
But the next time China and the United States find themselves in confrontation, a cyber-conflict seems highly likely. The potential impact of such action is devastating, in an era when computers control almost everything.
It would be extravagant to suggest that the United States and China are about to pick up a shooting war where they left off in November 1950, when Private Carl Simon suffered the shock of his young life on a North Korean hillside.
But we should be in no doubt, that China and the United States are squaring off for a historic Indo-Pacific confrontation.
Even if, for obvious economic reasons, China does not want outright war, few military men of any nationality doubt that the Pacific region is now the most plausible place in the world for a great power clash.
Michael Auslin of the American Enterprise Institute declares resoundingly: 'America's economic health and global leadership in the next generation depend on maintaining our role in the world's most dynamic region.'
But the Chinese fiercely dissent from this view. It is hard to exaggerate the threat which this clash of wills poses for peace in Asia, and for us all, in the coming decades.
www.dailymail.co.uk/debate/article-2066380/Will-World-War-III-U-S-China.html
China, India perform dangerous new dance of encircler, counter-encircler
NEW DELHI — It was billed as a new assertiveness, when India's usually meek Prime Minister Manmohan Singh supposedly looked his Chinese counterpart in the eye at a summit in Bali last weekend and defended his country's "commercial" right to explore for oil and gas in the South China Sea.
But it was also a sign of rising frictions between India and China, and of what experts see as a dangerous new game between the world's most populous nations.

www.washingtonpost.com/world/asia_pacific/china-india-perform-dangerous-new-dance/2011/11/22/gIQAMdFrzN_story.html
The policy of ruling out permanent military bases overseas has been questioned in recent years as China travels further abroad in search of economic opportunities and resources for its growing economy. Chinese academics and military thinkers have floated hitherto unheard-of proposals for bases in the Indian Ocean to protect energy supply lines, only to be met with crisp disavowals from the government.
The issue of Chinese naval activity in the Indian Ocean is of particular interest to India, which has long-standing border disputes with China and is deeply suspicious of China's close ties with archrival Pakistan.

http://abcnews.go.com/International/wireStory/china-mulling-seychelles-naval-hosting-offer-15142412#.TuiaobJiJNc
China Wants Bases an Endless War in Pakistan
By Spencer Ackerman October 26, 2011 | 3:11 pm | Categories: Af/Pak, China
Washington just got a golden opportunity to end its decade-long excursion into central Asia and deplete the power of its Pacific rival/banker, all in one fell swoop. The Chinese are seeking bases in the tribal regions of Pakistan, precisely where the U.S. fights its drone war.
The plugged-in Asia Times Online reports that China wants to set up military hubs in Khyber-Pukhtunkhwa, formerly known as the Northwest Frontier Province. China's reasoning will sound familiar to American ears: That's where anti-Chinese terrorists operate. Khyber-Pukhtunkhwa abuts the restive, non-Han Chinese province of Xinjiang, home to ethnic Uighur separatists. With the People's Liberation Army getting a foothold in tribal Pakistan, the Chinese reason, it can crush separatism, and make sure that terrorist factions can't hide out across the border.
This is usually when Pakistan expects the U.S. to freak out over the spread of Chinese power and draw a line in the sand. When the Pakistanis threw a fit over the bin Laden raid, they publicly flirted with letting the Chinese see the wreckage of a secret U.S. stealth helicopter. They hug China close during periodic flare-ups with Washington, pointedly dubbing Beijing an "all-weather friend."
The Asia Times Online story smells like a calculated Islamabad leak, especially since it comes on the heels of last week's demand by Secretary of State that Pakistan cut off its terrorist proxies in the Haqqani Network. And since the Pakistanis want China to build a naval base on its territory, the Chinese even have leverage to move into the tribal areas. You can expect some thumbsucking think-tank type to lament the decline of American power any minute now.
But if the Chinese really are headed to tribal Pakistan, then — as Chris Partlow once said to Marlo Stanfield on The Wire — this is one of those good problems.

www.wired.com/dangerroom/2011/10/china-pakistan-bases/
Almost half China's richest want to emigrate: survey

www.shanghaiexpat.com/phpbbforum/almost-half-china-s-richest-want-to-emigrate-survey-t134104.html
ASIA NEWS NOVEMBER 15, 2011
Wenzhou's 'Annus Horribilis' Shakes China
Model of Entrepreneurial Zeal Unravels in City of Shoemakers, Nouveaux Riches; Indebted Factory Bosses Flee
BY JAMES T. AREDDY
WENZHOU, China—The mystique of Wenzhou—the birthplace of China's private sector, where entrepreneurs have splurged on Bentleys and helicopters—is cracking.
This seaside city spearheaded Chinese manufacturing, building export industries around cigarette lighters, buttons and shoes, and transforming itself into a seedbed of investment capital. Its nouveaux riches captivated the rest of China with their special brand of unapologetic consumption, whether they were buying Shanghai apartments, Shanxi coal mines or French wine.
Now, the trust-based financing networks that took the place of banks in Wenzhou and fueled its binge are collapsing in the face of slowing exports, a trend made worse by …

http://online.wsj.com/article/SB10001424052970204505304577001180665360306.html

the brilliant NASA scientists the U.S. laid off, could find new employment — and a new home — in Shanghai or Beijing.


www.washingtonpost.com/national/on-innovations/china-opens-doors-of-state-run-companies-to-worlds-top-talent/2011/09/14/gIQA1BMpQN_story.html

China's great gender crisis

Tania Branigan guardian.co.uk, Wednesday 2 November 2011 15.59 EDT

Chinese families have long favoured sons over daughters, meaning the country now has a huge surplus of men. Is it also leading to a profound shift in attitudes to women?

His parents knew exactly what they wanted from their son: they called him Famiao, or "produce descendants". Yet when their first grandchild arrived, they refused to step across the courtyard of the family home to see the new baby. Qiaoyue was a girl.

When finally obliged to meet her, "they didn't even wash her face or comb her hair. I was furious," says their daughter-in-law, Chen Xingxiao.

"My father-in-law's friends would ask him, 'How come you haven't brought your grandchild out for a walk?' He would say, 'If it was a boy I would have done. She's a girl, so I won't.'"

Chen's righteous anger is perhaps more surprising than her in-laws' disdain. China's preference for sons stretches back for centuries. Infanticide, the abandonment of girl babies and favourable treatment of boys in terms of food and health has long produced a surplus of men. In the past two decades, the gap at birth has soared: the advent of ultrasound scans has allowed people to abort female foetuses, even though sex-selective abortion is illegal.

In the early 1980s there were 108 male births to every 100 female, only slightly above the natural rate; by 2000 that had soared to 120 males, and in some provinces, such as Anhui, Jiangxi and Shaanxi, to more than 130. The result is that more than 35 million women are "missing". Though China is not the only country affected – India's situation is similar – it has by far the widest gap; its one-child policy has exacerbated the problem.

The effects of the discrepancy are only now emerging in full. The country has tens of millions of men who are destined to die single. Some fear that the excess will lead to increased sexual violence, general crime and social instability. Yet campaigners see the first signs of hope, as more parents come round to Chen's way of thinking. Official statistics released this summer suggest the sex ratio at birth (SRB) has fallen slightly for two years running, to just over 118 males in 2010.

China's population and family planning chief, Dr Li Bin, said it showed the discrepancy "has been preliminarily brought under control"; while experts are more cautious, they agree that the figures offer some hope. The country's new Five Year Plan sets an ambitious target of cutting the ratio to 112 or 113 by 2016. Could China at last be poised to close the sex gap?

No one is claiming victory quite yet: in fact, the government has just pledged to get tougher, launching a new drive against sex-selective abortion. It is increasing safeguards – such as the requirement that two doctors are present at each ultrasound – and toughening punishments. Institutions, as well as individuals, will be held responsible for breaches; the worst offenders risk having their medical licences withdrawn.

"[In the short term] cracking down on illegal foetal sex testing and sex-selective abortions is very important and effective," says Professor Li Shuzhuo, of the Institute for Population and Development Studies at Xi'an Jiaotong University. But he acknowledges medical staff often find ways to indicate a baby's sex, despite the law. They may nod or shake their head; or use a full stop or comma at the end of medical notes – to indicate that parents have achieved their goal or must continue efforts to have a boy.

Other experts fear that cracking down on sex-selective abortion could lead to unsafe, illicit abortions or infanticide if the underlying wishes of the parents remain unchanged. In other words, the battle for China's baby girls will ultimately depend on changing preferences. But as Li points out, that is a long-term struggle, and society pays a high price in the meantime.

The roots of son-preference lie deep in Chinese culture. Traditionally, the bloodline passes through the male side. Women also "marry out", joining their husband's families and looking after their in-laws, not their own parents. For a long time, a son was your pension. Having a girl was wasteful. "Even though son-preference is not rational from the viewpoint of society as a whole, it is a rational choice for an individual," says Li.

Chen's home lies near lush rice paddies, where farmers in wide-brimmed straw hats bend double. The community used to rely on agriculture and believed a boy was necessary for the heaviest work in the fields.

"I can't really blame [my in-laws]; their view was a common one. We have a saying, 'The better sons you have, the better life we can have,' because men have more strength and can carry out more work," says Chen.

In fact, official policy has adapted to these assumptions. China's strict birth-control rules, introduced just over 30 years ago to curb a soaring population, restrict most couples to one birth. But there are several exemptions. Ethnic-minority families are allowed more than one child; couples who are both only children are permitted to have two. The most striking example is the exception made for rural households. While their urban counterparts are generally restricted to one birth, rural couples are allowed a second – if their first is a girl. The statistics show just how important producing at least one son is: the sex ratios for second and third births are vastly more skewed than for first children.

When Chen's daughter was born, a little over 30 years ago, the consequences of the ultrasound had yet to be felt in Shengzhou. But by 1982, 124 boys were being born for every 100 girls. Five years later that figure had risen again, to 129.

Then something striking happened: the ratio dropped steeply. By 1996 it was 109.5. Soon after, according to statistics, it returned to the natural level.

You do not have to look far for part of the explanation. Shengzhou is, it boasts, International Necktie City of the 21st Century, making 350m ties a year – or 40% of the world's supply – as well as huge quantities of gas stoves and cone diaphragms for speakers.

Its factories offer plenty of jobs for daughters, allowing them to make a hefty economic contribution to the household. Across the country, manufacturers have frequently preferred female employees, regarding them as more careful and less troublesome.

Many rural families have less land than they used to; and machinery is available to work the soil, making brute strength less important. China is beginning to develop a welfare system. And development has brought other changes – couples who move into cities have more exposure to new ideas, and less pressure from extended families, say experts.

Old habits and beliefs are eroding. In villages as well as towns, conjugal ties between husband and wife have become more important, while the filial links between parent and child have become less so. Young couples are more likely to live apart from relatives. Few parents can now count on a dutiful daughter-in-law caring for them; and many are noticing that daughters are doing a better job.

Chen admits that she was initially disappointed when her daughter was born. "Of course, I wanted to have a boy. But after giving birth, I thought: 'I don't care. This is my baby,'" she says.

"I looked around me; one of my neighbours had five sons and one daughter. One day, when he was 60 or 70, he wanted some money from his sons for living costs. He cooked a tableful of dishes and bought wine and invited his sons. But none of them agreed to give the money to him. He was furious and smashed the table with his stick. And I thought: 'Well, sons are useless.'"

Meanwhile, she noticed, daughters were returning to visit their parents, bringing gifts and money. Despite strong pressure from her husband and in-laws, she refused to have another child: Qiaoyue was enough for her.

Anthropologist Yunxiang Yan's work suggests that others in China are drawing similar conclusions – and that it is changing their attitude towards girls.

"You can see clearly that a trend of treating sons and daughters equally is slowly emerging in some regions and developing in others," says Yan, of the University of California, Los Angeles.

Some even think that son preference may partially correct itself. The surplus of men has increased competition for brides, meaning families must buy ever more expensive housing to ensure their sons can marry – increasing the economic attractiveness of daughters.

The government has spent an estimated 300 million yuan (£29.5m) trying to precipitate this shift in preferences. Li is the lead consultant in the Care for Girls programme, which combines carrot and stick with educational projects.

There are punishments for sex-selective abortions and extra subsidies for couples who do not use their right to a second child after having a daughter. One county in Fujian has built houses for daughter-only families.

But Ru Xiaomei, deputy director of the international liaison department at the National Population and Family Planning Commission, says the programme is designed to promote female equality in general. So there are roadside signs telling villagers that girls can continue the family line; focus-group discussions for mothers-in-law; help packages for women starting businesses and extra encouragement for girls to enter schools. Officials have even tried to promote the idea of men marrying into women's families, rather than vice versa.

A pilot programme in 24 areas, selected for their very high imbalances, saw the average ratio fall from almost 134 in 2000 to just under 120 in 2005 – still high, as the experts involved acknowledge, but a substantial improvement. It has since been rolled out across China; Li says it is hard to know how exactly how much of a difference it is making, but is confident it has shown results across the country.

Others have concerns: Dr Lisa Eklund of Sweden's Lund University suggests in a recent thesis on son preference that parts of the programme could backfire. Capitalising on gender norms – such as the idea that women are caring – may increase sympathy for girls in the short term, but in the long run reinforce stereotypes – and, thereby, son preference.

Similarly, the social and economic incentives "are partially based on the assumption that having daughters creates vulnerability … They convey the message that daughters are not as valuable as sons, and that families with only daughters are in need of financial support," she warns.

Whatever the merits of individual policies, government intervention has helped to rebalance births. In the early 90s, South Korea had Asia's highest ratio at birth; by 2007, it had a normal rate. Experts suggest that reforming the family law system, expanding female employment and increasing urbanisation were key.

"I think that the preference for sons is decreasing in China, especially in the more affluent coastal areas, where the SRB shot up fastest earlier," says Dr Monica Das Gupta of the World Bank, who has been tracking son preference in Asia. "But you shouldn't expect to see the sharp decline you saw in South Korea, because South Korea is a small, homogeneous country … The new ideas swept through the country very quickly. In China it will take longer because of its size and internal differentiation."

Professor Yuan Xin, of Nankai University's Population and Development Institute, warns that it will take at least 10 or 20 years' more work to end a preference that dates back thousands of years. Others think that is optimistic.

Chen says she has witnessed attitudes in Shengzhou shift in the past few decades. Even her in-laws have been won over, because her daughter treats them so well. "I'm not boasting, but I think I took the lead," she says. "There's been a very positive trend, but I won't say things have changed totally."

Recently, a neighbour agreed to have a second child under intense pressure from her husband's family, joking that she was damned if the next child was a girl. "It was twin daughters," says Chen ruefully. "The mother-in-law still wants boys."

This article was amended on 3 November 2011. The original incorrectly said that 300m yuan was roughly equivalent to £2.4m rather than £29.5m.

http://www.guardian.co.uk/world/2011/nov/02/chinas-great-gender-crisis
Is China the latest country to fall victim to obesity epidemic? People's Army starts taking heavier recruits
By WIL LONGBOTTOM
Last updated at 4:19 PM on 2nd November 2011
China's military has started accepting heavier recruits as the Communist government gave in to rising prosperity and individuality among the nation's young.
The Defence Ministry said it would now allow recruits with a body weight up to 25 per cent greater than the military standard, which starts from eight stone depending on height.
It also said potential new recruits would no longer be rejected for having face or neck tattoos, as long as they were no bigger than three quarters of an inch.
In keeping with a drive for better-educated recruits, the military is also opening up to university students willing to take time off to serve, offering them an additional $944 a year to subsidise their education costs and guaranteeing their university places for when they return to campus.
And prohibitions on ear piercings have also been removed, as long as the holes are not too obvious.
The changes, announced today, took effect during the People's Liberation Army's (PLA) current winter recruitment drive.
The PLA is the world's largest army, with 2.3million people in uniform.
China's educated youths are becoming increasingly selective about jobs at the same time as the military rapidly modernises.
As in the west, increased food consumption and more sedentary lifestyles are producing recruits who are less fit and more choosy about they physical activities they engage in.
With the country's enormous population and huge amounts of excess rural labour, the army in the past could afford to be highly selective in whom it admitted, requiring recruits to meet strict standards for height and weight and automatically rejecting those with less than perfect vision or slight physical defects.
While China's growing economy offers numerous alternatives, military pay and benefits have been improving in line with double-digit annual percentage increases in the defence budget.
The armed forces also retain a privileged position in communist society, and a military background can lead to careers in security, local government and other areas.
While China maintains a draft, the army has been essentially all-voluntary for many years as so many young men sought to join.
In previous years, the rejection rates among those taking the basic physical exams have run at around 70 per cent.
The U.S. military changed its recruitment policy in 2006 to ban any tattoos above the collar, including on the neck, head or face, as well as those anywhere on the body of an extremist, sexist, racist or indecent nature.
Chinese soldiers are required to be slightly taller than U.S. recruits – with a minimum height of 5ft 3ins for men, compared to 5ft for Americans.
American soldiers can weigh between 7 stone and 17.5 stone, depending on age and height, the PLA calculates its standard weights only by height, starting at eight stone.

www.dailymail.co.uk/news/article-2056685/China-Latest-fall-victim-obesity-epidemic-Peoples-Army-takes-heavier-recruits.html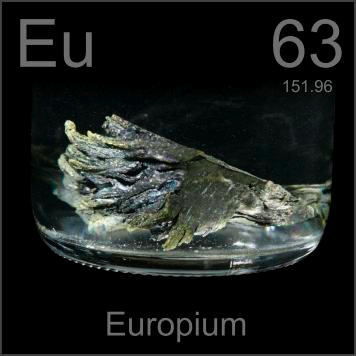 China Consolidates Grip on Rare Earths
By KEITH BRADSHER
Published: September 15, 2011
BEIJING — In the name of fighting pollution, China has sent the price of compact fluorescent light bulbs soaring in the United States.
By closing or nationalizing dozens of the producers of rare earth metals — which are used in energy-efficient bulbs and many other green-energy products — China is temporarily shutting down most of the industry and crimping the global supply of the vital resources.
China produces nearly 95 percent of the world's rare earth materials, and it is taking the steps to improve pollution controls in a notoriously toxic mining and processing industry. But the moves also have potential international trade implications and have started yet another round of price increases for rare earths, which are vital for green-energy products including giant wind turbines, hybrid gasoline- electric cars and compact fluorescent bulbs.
General Electric, facing complaints in the United States about rising prices for its compact fluorescent bulbs, recently noted in a statement that if the rate of inflation over the last 12 months on the rare earth element europium oxide had been applied to a $2 cup of coffee, that coffee would now cost $24.55.
A pack of three 11-watt G.E. compact fluorescent bulbs — each the lighting equivalent of a 40-watt incandescent bulb — was priced on Thursday at $15.88 on Wal-Mart's Web site for pickup in a Nashville, Ark., store. The average price for fluorescent bulbs has risen 37 percent this year, according to the National Electrical Manufacturers Association.
Wal-Mart, which has made a big push for compact fluorescent bulbs, acknowledged that it needed to raise prices on some brands lately. "Obviously we don't want to pass along price increases to our customers, but occasionally market conditions require it," Tara Raddohl, a spokeswoman, said. The Chinese actions on rare earths were a prime topic of conversation at a conference here on Thursday that was organized by Metal-Pages, an industry data firm based in London.
Soaring prices are rippling through a long list of industries.
"The high cost of rare earths is having a significant chilling effect on wind turbine and electric motor production in spite of offsetting government subsidies for green tech products," said one of the conference attendees, Michael N. Silver, chairman and chief executive of American Elements, a chemical company based in Los Angeles. It supplies rare earths and other high-tech materials to businesses.
But with light bulbs, especially, the timing of the latest price increases is politically awkward for the lighting industry and for environmentalists who backed a shift to energy-efficient lighting.
In January, legislation that President George W. Bush signed into law in 2007 will begin phasing out traditional incandescent bulbs in favor of spiral compact fluorescent bulbs and other technologies. The European Union has also mandated a switch from incandescent bulbs to energy-efficient lighting.
Representative Michele Bachmann of Minnesota is running for the Republican presidential nomination on a platform that includes strong opposition to the new lighting rules in the United States and has been a leader of efforts by House Republicans to repeal it.
China says it has largely shut down its rare earth industry for three months to address pollution problems. By invoking environmental concerns, China could potentially try to circumvent international trade rules that are supposed to prohibit export restrictions of vital materials.
In July, the European Union said in a statement on rare earth policy that the organization supported efforts to protect the environment, but that discrimination against foreign buyers of rare earths was not allowed under World Trade Organization rules.
China has been imposing tariffs and quotas on its rare earth exports for several years, curtailing global supplies and forcing prices to rise eightfold to fortyfold during that period for the various 17 rare earth elements.
Even before this latest move by China, the United States and the European Union were preparing to file a case at the W.T.O. this winter that would challenge Chinese export taxes and export quotas on rare earths.
Chinese officials here at the conference said the government was worried about polluted water, polluted air and radioactive residues from the rare earth industry, particularly among many small and private companies, some of which operate without the proper licenses. While rare earths themselves are not radioactive, they are always found in ore containing radioactive thorium and require careful handling and processing to avoid contaminating the environment.
Most of the country's rare earth factories have been closed since early August, including those under government control, to allow for installation of pollution control equipment that must be in place by Oct. 1, executives and regulators said.
The government is determined to clean up the industry, said Xu Xu, chairman of the China Chamber of Commerce of Metals, Minerals and Chemicals Importers and Exporters, a government-controlled group that oversees the rare earth industry. "The entrepreneurs don't care about environmental problems, don't care about labor problems and don't care about their social responsibility," he said. "And now we have to educate them."
Beijing authorities are creating a single government-controlled monopoly, Bao Gang Rare Earth, to mine and process ore in northern China, the region that accounts for two-thirds of China's output. The government is ordering 31 mostly private rare earth processing companies to close this year in that region and is forcing four other companies into mergers with Bao Gang, said Li Zhong, the vice general manager of Bao Gang Rare Earth.
The government also plans to consolidate 80 percent of the production from southern China, which produces the rest of China's rare earths, into three companies within the next year or two, Mr. Li said. All three of these companies are former ministries of the Chinese government that were spun out as corporations, and the central government still owns most of the shares.
The taxes and quotas China had in place to restrict rare earth exports caused many companies to move their factories to China from the United States and Europe so that they could secure a reliable and inexpensive source of raw materials.
China promised when it joined the W.T.O. in 2001 that it would not restrict exports except for a handful of obscure materials. Rare earths were not among the exceptions.
But even if the W.T.O. orders China to dismantle its export tariffs and quotas, the industry consolidation now under way could enable China to retain tight control over exports and continue to put pressure on foreign companies to relocate to China.
The four state-owned companies might limit sales to foreign buyers, a tactic that would be hard to address through the W.T.O., Western trade officials said.
Hedge funds and other speculators have been buying and hoarding rare earths this year, with prices rising particularly quickly through early August, and dipping since then as some have sold their inventories to take profits, said Constantine Karayannopoulos, the chief executive of Neo Material Technologies, a Canadian company that is one of the largest processors in China of raw rare earths.
"The real hot money got into the industry building neodymium and europium inventories in Shanghai warehouses," he said.

www.nytimes.com/2011/09/16/business/global/china-consolidates-control-of-rare-earth-industry.html
This article has been revised to reflect the following correction:
Correction: September 17, 2011
An article on Friday about the effect of China's control over rare earth metals on energy-efficient products like light bulbs misstated the price of 11-watt G.E. compact fluorescent bulbs listed on Wal-Mart's Web site. The price of $15.88 is for a three-pack, not a single bulb.
To Stop Iran, Lean On China
By ILAN I. BERMAN
Published: November 8, 2011
Washington
TODAY, the International Atomic Energy Agency released a report on Iran's nuclear program. It provides the most convincing evidence to date that Iran is close to producing a nuclear weapon.
But as Iran nears the nuclear threshold, the best way to stop it may be by punishing the Chinese companies that supply Tehran and enable its nuclear progress.
The Obama administration seems to understand this The late September visit to China by David S. Cohen, the Treasury Department's new under secretary for terrorism and financial intelligence, included the most explicit warning yet to Beijing that its banks and financial institutions could face sanctions if they continued to do business with Iranian entities.
The move is significant. More than a year ago, President Obama signed into law a series of sweeping sanctions cumulatively aimed at throttling Iran's energy sector. Yet so far, China has mostly gotten a pass on its engagement with Iran.
Those ties are broad — and getting broader. In recent years, China's economic dynamism has brought with it a voracious appetite for energy. This has made energy-rich Iran a natural strategic partner. In 2009, Iran ranked as China's second largest oil provider, accounting for some 15 percent of Beijing's annual imports.
In exchange, China has aided and abetted Iran's quest for nuclear capacity. Diplomatically, it has done so by complicating oversight of Iran's nuclear program, and by resisting the application of serious sanctions against Tehran. More directly (and dangerously), it has turned a blind eye to Iranian acquisitions of sensitive technology and materiel for its nuclear program from Chinese sources.
Over time, Chinese leaders have become convinced that Washington prioritizes bilateral trade with Beijing over security concerns about Iran, and that it therefore won't enact serious penalties for China's dealings with Iran. This has allowed Chinese officials to pay lip service to international efforts to rein in Iran's nuclear program while quietly playing a key role in nurturing Tehran's nuclear quest. The result is clear: when it comes to Iran, China today isn't part of the solution; it's part of the problem.
As David Albright of the Institute for Science and International Security has noted, China is becoming Iran's key enabler, supplying much of the equipment that Tehran needs to keep its nuclear effort up and running in the face of international sanctions. "China does not implement and enforce its trade controls or its sanctions laws adequately," Mr. Albright argued earlier this year. Indeed, a concerted Chinese crackdown on firms involved in nuclear commerce with Iran would effectively cripple Tehran's atomic program.
Washington, worried about potentially destabilizing economic effects, has historically shied away from putting pressure on Beijing over its ties to Iran. But if the Obama administration is serious about halting Iran's nuclear program, it must do so by sanctioning companies like the China National Offshore Oil Corporation, or Cnooc, which has been developing Iran's mammoth North Pars natural gas field since 2006, and PetroChina (which supervises the import of some three million tons of liquefied natural gas annually from Iran). Both are publicly traded on the New York Stock Exchange and therefore subject to penalties under existing law.
Mr. Cohen's recent jaunt to Beijing was intended to convince the Chinese government that it must decisively curtail its ties to Tehran, or face real economic costs. This message needs to be coupled with the application of concrete economic penalties — from bans on United States-based energy projects to prohibitions on financial transactions that fall under American jurisdiction — that are intended to persuade Chinese companies, including Cnooc and PetroChina, to scale back their economic contacts with Iran. At the same time, greater targeted sanctions and asset freezes are needed to bring to heel Chinese individuals and entities that are currently complicit in Iran's nuclear advances.
After all, the last, best hope of peacefully derailing Iran's nuclear drive lies in convincing Beijing that "business as usual" with Tehran is simply no longer possible.

www.nytimes.com/2011/11/09/opinion/irans-nuclear-program-and-china.html