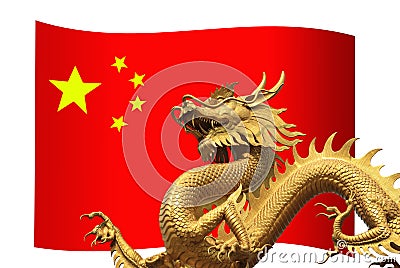 China's Secret Strategy Exposed
Beijing Plots to Surpass U.S. in Coming Decades
…For more than four decades, Chinese leaders lulled presidents, cabinet secretaries, and other government analysts and policymakers into falsely assessing China as a benign power deserving of U.S. support, says Michael Pillsbury, the Mandarin-speaking analyst who has worked on China policy and intelligence issues for every U.S. administration since Richard Nixon.
The secret strategy, based on ancient Chinese statecraft, produced a large-scale transfer of cash, technology, and expertise that bolstered military and Communist Party "superhawks" in China who are now taking steps to catch up to and ultimately surpass the United States, Pillsbury concludes in a book published this week.
The Chinese strategic deception program was launched by Mao Zedong in 1955 and put forth the widespread misbelief that China is a poor, backward, inward-looking country. "And therefore the United States has to help them, and give away things to them, to make sure they stay friendly," Pillsbury said in an interview. "This is totally wrong."
The Chinese strategy also is aimed at gaining global economic dominance, he says, noting that China's military buildup is but one part. The combined economic, political, and military power is seeking to produce China as a new global "hegemon" that will export its anti-democratic political system and predatory economic practices around the world.

http://freebeacon.com/national-security/chinas-secret-strategy-exposed/
Leader Asserts China's Growing Role on Global Stage
…Mr. Xi did not mention the United States by name but took an unmistakable jab at Washington, saying, "The growing trend toward a multi-polar world will not change," a reference to the Chinese view that America's post-Cold-War role as the sole superpower is drawing to a close.
China now had the power, he added, to steer world crises and turn them to China's advantage, a declaration, analysts said, of how Mr. Xi sees China's growing pre-eminence.
The message for the moment, he said, was for China to be cooperative rather than competitive, but all the while keeping the focus on moving China toward the goal of "global eminence."

www.nytimes.com/2014/12/01/world/asia/leader-asserts-chinas-growing-role-on-global-stage.html
Beijing to host Latin America delegation in bid to flex muscles on doorstep of US

Beijing forum expected to map road ahead with resource-rich region in traditional US backyard

www.scmp.com/news/china/article/1675912/latin-america-comes-beijing-first-cooperation-forum
Asia's 'Big Guy' Spreads Cash and Seeks Influence in Pacific Region
By JANE PERLEZ NOV. 22, 2014
President Xi Jinping of China received a traditional Maori greeting in Wellington, New Zealand, last week. Mr. Xi also visited Australia and Fiji.
CreditDiego Opatowski/Agence France-Presse — Getty Images
BEIJING — When China's leader, Xi Jinping, visited the Australian state of Tasmania last week, he was greeted by a front page of the local newspaper written in Mandarin. He ate the island's salmon, which will soon be available in China, and met a rare beast known as the Tasmanian devil.
While President Obama quickly returned to the White House after a series of Asian summits, Mr. Xi kept going. He spent more days than Mr. Obama did in Australia, America's staunch ally; toured New Zealand, another American ally; and flew to the tiny Pacific island of Fiji.
Everywhere Mr. Xi went, he left a trail of money, a bounty aimed at showcasing China as the dominant economic power in Asia. The largess was wrapped in a long-range message: Don't worry, he suggested in his speeches. China, the "big guy," is friendly and worthy of consideration not only as an economic partner, but a strategic one, too.
From the opening of the Asia-Pacific Economic Cooperation summit in Beijing nearly two weeks ago through Mr. Xi's tour in the Pacific, China announced that it would spend $70 billion on loans and infrastructure in the Asia Pacific region, according to an analysis by the Australian National University.
The impact of some of the money, like $40 billion for a Silk Road infrastructure fund in Central and East Asia, could be decades away, the university's East Asia Bureau of Economic Research said. Still, it noted that the $20 billion for loans and infrastructure for the 10 countries in the Association for Southeast Asian Nations was a substantial amount for projects that could come on line quite soon.
The figures were particularly stark when stacked against American promises. The White House pledged $150 million for Myanmar during Mr. Obama's recent visit for an Asian summit. On the edges of the same meeting, China pledged $7.8 billion to refurbish decrepit roads and increase energy production.
Mr. Xi has his own challenges in the region. China's ambitions to control more of the South China and East China Seas — including territory claimed by other countries — has set many of its neighbors on edge. Still, its financial ties in the region are undeniable.
Besides promising money, the Chinese pushed hard on trade agreements that, analysts say, they view as being as much about diplomacy as business.
During the APEC summit, China called for the start of a new free trade area in the Asia Pacific that Beijing advertised as more inclusive and less demanding in its rules than the Obama administration's pet project, the Trans-Pacific Partnership. The partnership, or T.P.P. for short, is still being negotiated and does not include China.
In Australia, Mr. Xi and the Australian prime minister, Tony Abbott, declared the completion of a China-Australia free trade pact, 10 years in the making, that will open China's markets to Australian beef, dairy products and that Tasmanian salmon.
"The last two weeks showed that in Asia, even though China is not a security partner, China is an important economic partner," said Wu Xinbo, director of American studies at the Institute of International Studies at Fudan University. "It shows the United States can say a lot about regional prosperity but doesn't do much. China only says some things, but does a lot."
What Mr. Xi did say in Australia, though, was intended as reassurance backed by resolve.
In an address to the Parliament, he spoke of China's power relative to its regional neighbors. "China is a large country of over 1.3 billion people," he said. "It is like the big guy in the crowd. Others naturally wonder how the big guy will move and act, and they may be concerned that the big guy may push them around, stand in their way or even take up their place."
China, he said, was interested in delivering development to the Asia Pacific region through its own prosperity in "a virtuous cycle of development and security."
Beneath the reassurance, though, was a sharp message, reminding Australia that China would stand firm in upholding the "core interests" of its sovereignty and territorial integrity.
Looking at the longer term, Mr. Xi seemed to be trying to entice Australia, one of America's closest intelligence-sharing allies, away from its more than half-century alliance with Washington. "We have every reason to go beyond a commercial partnership to become strategic partners who have a shared vision and pursue common goals," Mr. Xi said.
Hugh White, professor of strategic studies at Australian National University, said: "Xi and his colleagues are very serious about their strategic ambitions. In the long run they believe that the gravitational force of China's economy will pull Australia into its political and strategic orbit and keep it there."
Mr. Obama was apparently attuned to what Mr. Xi might offer. Two days before the Chinese leader appeared at the Parliament while in Australia for the Group of 20 summit, President Obama, in an address to university students there, essentially warned America's ally not to get too close to China.
In not-so-oblique references to China's assertive behavior in strategic waters, Mr. Obama said: "An effective security order for Asia must be based — not on spheres of influence, or coercion, or intimidation where big nations bully the small — but on alliances of mutual security, international law and international norms."
Momentarily, at least, Australia seemed giddy about Mr. Xi. The Australian press, usually an unwavering proponent of the United States alliance, embraced the Chinese leader. Mr. Obama, by contrast, was criticized for implicitly raising objections in his speech at the university to Mr. Abbott's opposition to ambitious climate-change goals.
After appearing in the national Parliament, Mr. Xi, who was on his fifth visit to Australia — he visited several times as vice president — flew to Tasmania. In doing so, he completed a circuit of all of Australia's seven states. Not even Mr. Obama had accomplished that, Australian commentators said.
The cold smoked Tasmanian salmon served to Mr. Xi at a Government House lunch was a product that, under the terms of the China-Australia free trade pact, will start arriving in China next month. Tariffs on sales of the fish will disappear over the next four years, said Mark A. Ryan, chief executive of the Tassal Group, which farms and exports the salmon.
The appearance of the salmon in Chinese markets will carry an early strategic favor for the Chinese government: The Tasmanian variety is expected to cut further into the sales of Norwegian salmon that have already dwindled since Norway's Nobel Committee awarded the 2010 Peace Prize to the jailed Chinese dissident, Liu Xiaobo.
www.nytimes.com/2014/11/23/world/asia/asias-big-guy-xi-jinping-spreads-cash-and-seeks-influence-in-pacific-region.html
Xi Jinping's Rapid Rise in China Presents Challenges to the U.S.
By CHRIS BUCKLEY NOV. 11, 2014
HONG KONG — President Obama will sit down Wednesday with the kind of Chinese leader no American president has ever encountered: a strongman with bold ambitions at home and abroad who sees China as a great power peer of the United States.
President Xi Jinping has amassed power faster than any Chinese leader in decades, and his officials have cast his talks with Mr. Obama and other regional leaders this week in Beijing as another affirmation of the ascendance of China and of Mr. Xi.
For over 20 years, the Chinese Communist Party elite largely made decisions by consensus, seeking to avoid a repeat of the turbulence under Mao and Deng Xiaoping. But less than two years after assuming power, Mr. Xi has emerged as more than the "first among equals" in the ruling Politburo Standing Committee, shaking the longstanding assumption that China would be steered by steady, if often ponderous, collective leadership.
The implications of his rise for the United States, and for Mr. Obama, are two-sided. When the two leaders meet, Mr. Obama may have a surer sense that his counterpart has the power to make good on his promises. On Wednesday, they unveiled a deal on curbing greenhouse gases, including a landmark agreement by China to reach a peak in carbon dioxide emissions by about 2030. On Tuesday, China also said it would eliminate tariffs on many information technology products.
But so much now depends on Mr. Xi's political calculations, and he has shown himself to be wary of the West and disinclined to make concessions under pressure.
"Xi portrays himself in some ways not unlike Putin," said Dali Yang, a political science professor at the University of Chicago. "He's basically saying that 'I am here to defend the party, to defend the national interests in terms of national territorial sovereignty.' "
Signs of Mr. Xi's ascendancy are everywhere, from the collections of his speeches selling in bookstores to the intense, often adulatory, news coverage of his busy routine. In lighter moments, the state-run news media have taken to calling him "Xi Dada": roughly, Big Papa Xi.
Mr. Xi, 61, has shaken up party ranks with an extended campaign against official corruption and pursued a crackdown on dissent that has dismayed liberal intellectuals.
Rather than distribute portfolios among his colleagues, he has hoarded control of the party's most important policy committees, known as "leading small groups," and established several new ones under his command: on national security, military overhauls, economic restructuring and control of the Internet.
"Xi has been more vigorous than anyone probably had imagined he would be," Professor Yang said. "We did anticipate some strong moves on his part, but not the scale, the breadth and the scope of his initiatives."
Mr. Xi has overseen a muscular foreign policy, pressing China's claims to disputed seas and islands, deepening rifts with Japan and neighbors in Southeast Asia. Those tensions have been tempered, for now, by an agreement with Japan on Friday acknowledging their differences and a trade agreement with South Korea announced Monday.
He has said he wants to build a new "great power" relationship with Washington to avoid confrontation that could tip into armed conflict, but also to win greater recognition for China's demands and interests. In June last year, he sought to build trust with Mr. Obama during two days of talks at the Sunnylands retreat in California.
At the same time, Mr. Xi's administration has resurrected and amplified traditional party themes that China's woes have been exacerbated, even instigated, by "hostile forces" controlled by Western governments. Chinese officials accuse the United States of seeking to topple Communist Party rule, most recently by supporting pro-democracy demonstrations in Hong Kong, a charge the United States government denies.
"There is this contradiction between this Cold War ideological thinking about hostile foreign forces and U.S. subversion, but at the same time saying that they want to have this new type of great power relationship," said Susan L. Shirk, a professor at the University of California, San Diego, who was a deputy assistant secretary of state in the Clinton administration. "It's the domestic insecurity of the Chinese Communist Party."
Gnawing fear and anxiety, Professor Shirk and other China experts say, are the flip side of China's new strength and assertiveness, and may go a long way toward explaining what can appear to be dissonant positions.
The sources of China's insecurities are many: public discontent over smog, graft and land seizures; a bureaucracy and military rotted by corruption; tumult in Hong Kong; ethnic strife in Tibet and Xinjiang; and the uncertain effects of slowing economic growth.
"The tasks our party faces in reform, development and stability are more onerous than ever," Mr. Xi said in late October, "and the conflicts, dangers and challenges are more numerous than ever."
That calculus applies to domestic policies as well. Mr. Xi has already overseen the most intense and extended crackdown on political dissent in China in years, as well as a sweeping campaign against corruption whose targets have included retired senior security and military officials once thought of as immune to scrutiny. He has also vowed to overhaul the economy and give businesses more room to grow, and party leaders at a meeting last month endorsed proposals to give citizens fairer treatment at the hands of the police and in court.
Several China scholars said Mr. Xi was likely to defy early expectations that he might shift to a more moderate course after consolidating power. Such a shift could be seen as a sign of dangerous weakness, they said.
"If over the next year or two, there is a significant slowdown in the Chinese economy, the air quality fails to improve in major cities such as Beijing, or the violence spreads from Xinjiang to other parts of the country, then Xi may well take a serious hit to his political authority," Elizabeth C. Economy, director for Asian studies at the Council on Foreign Relations, said in emailed answers to questions. "The motivation behind his tough approach may well include fear that it will all come crashing down otherwise."
Echoing previous party leaders, Mr. Xi has said that China needs a stable and peaceful international neighborhood so that it can focus on its domestic needs, and analysts said that focus could encourage his government to contain tensions with Japan and neighbors in Southeast Asia. "It looks to me like there has been a recalibration, a kind of learning from the reaction of your neighbors" by China, Professor Shirk said.
But Ms. Economy said she was skeptical that the calm would last.
"There is certainly a foreign policy debate underway within China over whether China's assertiveness in the region has been harmful to China's broader foreign policy objectives," she said. "But I don't think that it has been resolved in a way that suggests this moderation is permanent."
www.nytimes.com/2014/11/12/world/asia/president-xi-jinping-makes-it-his-mission-to-empower-china.html